How to Fix a Sexless Relationship: 10 Effective Ways
Marriage is a lifelong promise of commitment between partners to live together joyfully, peacefully, and respectfully till death parts them. It's for people who want to make their relationship permanent, official, and public legally to live the rest of their lives together in harmony.
Why is sex important in a relationship? No matter how strong a bond is between partners, there are various problems that can deteriorate a relationship to the extent that it may lead to a divorce.
Can a relationship last without sex? A sexless marriage can be one of those problems if the partners continue to ignore this important aspect of their relationship.
Listed below are a few of the several problems that life partners encounter that, if left unresolved, can ultimately result in divorce:
Extramarital affairs

Sexual differences

Differences in religion, values, and/or beliefs

Lack of intimacy/boredom

Traumatic experiences

Stress

Jealousy
These are all a few of the reasons that can work alone or in combination with one or more other reasons to put an end to a marriage.
After being with each other for a long amount of time, couples rarely expect problems related to intimacy to crop up after they've committed to each other.
Yet, it can become a problem. According to a new study, married Americans or those living together had sex 16 fewer times per year in the period from 2010-2014 as compared to the years from 2000-2004.
Marriage is a concoction of many emotions, feelings, wants, and needs, but it will not be farfetched to claim that intimacy and sex drive a marriage and work in keeping it interesting.
What causes a sexless relationship?
A sexless relationship or a relationship without sex can be caused by various factors, including physical and psychological reasons. Physical factors may include medical conditions, hormonal imbalances, medication side effects, or simply aging.
Psychological reasons may include stress, anxiety, depression, past traumas, or conflicts in the relationship.
Additionally, lifestyle factors such as busy schedules or lack of intimacy can also contribute to a sexless relationship. Communication breakdown and loss of attraction can also be factors. Ultimately, it's important to address the root cause of the problem and seek help from a healthcare professional or therapist if necessary.
Related Reading: 

15 Ways to Deal With Being a Woman in a Sexless Marriage
Circumstances under which sexless marriage can survive
Can a relationship survive without sex? You are thinking – "We got together because our chemistry was great, and we wanted to spend the rest of our lives together. Can an intimacy issue mean that my partner and I are not meant to be together?"
Sex was great in the beginning, but as you settled down into the domestic responsibilities, it seems like intimacy took a backseat. So, can a relationship last without sex?
It became something that was no longer spontaneous. There was a gap in what you wanted and what your partner desired, or you ended up doing the same thing over and over. Slowly both of you started avoiding the act altogether.
There could be other reasons for a marriage to turn sexless as well, but no matter what the reason, here's how they affect a relationship.
The love hormone oxytocin associated with building trust gets released during periods of sexual activity, so it helps in forming closer bonds. The lack of sex in a relationship naturally affects this and causes couples to drift apart. At the same time, such couples still stay together without realizing what's going wrong in the relationship.
Even if you wonder 'can a relationship last without sex', sexless marriages are not necessarily unheard of.
In fact, it will not be too astonishing for you to hear that there are relationships that go on for decades and so on and on without sexual intercourse or any form of sexual intimacy. So, can a relationship survive without sex?
So, no sex in relationship doesn't necessarily mean a lack of desire. when the intimacy stops in a relationship, one needs to find the underlying reasons. There are countless cases where the marriage is plagued by a disease or condition of one of the partners that makes establishing sexual intimacy impossible.
Both partners do not consider sex important
After having children, either one or both partners don't consider sex important because the basic goal of producing offspring has been achieved. Most of these cases in which marriages last, however, are ones where communication is established and maintained.
So, can a relationship survive without sex?
There is an understanding regarding the needs and wants of both partners who unanimously agree to live together without sleeping together and are at peace with that arrangement.
Sexlessness due to the sexual difference is a cause for concern
It's hard to decide how long is too long without sex in a relationship. The problems arise when one of the partners loses their sex drive for whatever reason and sweeps the problem under the rug hoping the other will get a hint.
This leads the other partner to experience feelings of confusion, distress, embarrassment, and abandonment.
They are no longer sure if the partner is upset with them, bored of them, is having an affair, losing their interest, etc. They are left sitting there guessing what exactly went wrong and try to trace back their footsteps to determine at what point along the way they lose their partner.
Events that occur in a sexless marriage
Following is the list of things that can possibly happen, in any order, when marriage becomes more of a living together situation and less of an intimate relationship.
Distance is formed

Feelings of resentment are fostered

The partnership is reduced to roommate status

Makes infidelity arguably acceptable

Sets a bad example for children

Leads to the formation of insecurities in one of the partners

Leads to decisions to split
Sexless marriage may work for some and may not for others
How long can a man stay without sex? Do you need sex in a relationship? It is difficult to determine whether or not a marriage can truly survive without sex.
It is a truly subjective argument that a sexless marriage may work out for some and be a complete disaster for others. It is key to keep open communication with your partner, though, because the decision cannot be solely taken by one of the partners without the knowledge of the other.
Despite love, understanding, commitment and honesty being important in a relationship, there is no arguing that sex in itself plays an integral role as well without which the aforementioned factors may diminish over time.
It is important for both partners to be physically compatible and satisfied to fuel their relationship. However, a marriage cannot survive only on sex.
A successful and happy marriage requires a combination of efforts to make it work, and any of the factors when missing leads to the formation of a void which definitely has adverse effects on the relationship between partners.
How long can you last without sex?
Sex is one of the important foundations that keep the relationship going. In fact, it is one way to celebrate the relationship.
Can a relationship work without sex? The amount of sex one needs to continue with a healthy lifestyle varies from person to person and the choice of both partners.
A study suggests that 17,744 people in the United States, with 15.2% of males and 26.7% of females, reported having no sex in a relationship in the last year, while 8.7% of males and 17.5% of females reported not having had sex for 5 years or more.
The study concludes that "sexless Americans reported very similar happiness levels as their sexually active counterparts."
However, sex is one of the physical needs and your body could be sending you many signals when it craves physical intimacy like lack of sleep, excessive anxiety, loss of appetite, frequent sexual dreams, and fantasies.
10 ways to help rebuild intimacy in a relationship
Can a relationship survive without intimacy? Can a relationship survive without passion? Well, when it comes to emotional intimacy, the answer is definitely no. A relationship without intimacy will only drift the partners apart.
One of the foundations of a happy, committed relationship is passion and intimacy. For any long-term relationship to survive, intimacy is vital as it helps the couple stay connected and more communicative.
If you are looking for ways to ignite passion in your relationship, here are 10 tips:
Appreciate your partner for something they do for you, small or big, and be specific with your gratitude. A Please, Thank You, and small acts of kindness go a long way in making anyone feel special.
It's great to schedule sex when the intimacy factor is lost in the relationship. Over a period of time, you both will be able to understand each other's fantasies and likings better and get closer.
Related Reading: 

Why Sex Scheduling Is Not a Dirty Word
Bring changes in your sex routine
If you have a relationship without physical intimacy, keep varying the way you both have sex. Vary the place, sex positions, and time. This will add novelty to the relationship and help you both find new ways to love each other.
Plan date nights. It is important to bring back the old times. Plan romantic dinners and have sweet conversations as you spend that quality time. Avoid bringing up critical subjects during that moment.
For some amazing date night ideas at home, watch this video:

Know that you will not get the results right away. So, keep the bar low and don't rush the process. Considering you are working toward reaching a certain level and this will not happen overnight.
The more you both discuss your fantasies with each other, the better your sex sessions will be. Once you know what the other person wants, a simple step in that direction will make a huge difference in strengthening the relationship.
Emotional vulnerability is important to bring the spouses closer. Vulnerability requires courage, and once you begin to open up without any inhibitions, your partner will begin trusting you all the more and become more sexually attracted.
Love letters are a long-lost tip. Resurrect your intimacy with this tip. You don't have to be an expert in romantic lines. Anything written with love will be appreciated by your partner as it will show your efforts.
Restart non-sexual contact
Holding hands and hugging your partner will release the happy hormone, oxytocin which will calm you both, and it is one of the ways to fix the lack of intimacy in a relationship. A reduced level of stress will ultimately lead to better intimacy.
Continue till you reach the desired result
If you are not having sex anymore in a relationship, keep putting in the effort.
The idea is to remain persistent in your efforts to build intimacy in the relationship. If you continue to put in efforts to build intimacy in your relationship, you will surely reach the desired result.
Seeking relationship counseling is another good idea to get the needed relationship support.
Commonly asked questions
If you're experiencing a lack of intimacy in your relationship, you may have questions about topics other than what's causing it and what you can do about it. Here are some more relevant questions on sexless relationships.
What is a non-sex relationship called?
A non-sexual relationship is commonly referred to as an asexual relationship. Asexual relationships can exist between individuals who identify as asexual, or between individuals who may not necessarily identify as asexual but choose not to engage in sexual activity for various reasons.
Is lack of intimacy a reason to break up?
The decision to break up due to a lack of intimacy is a personal one and depends on the individuals involved. While intimacy is an important aspect of many relationships, it is not the only factor. Couples may be able to work through the issue with communication and therapy.
Can a relationship survive without emotional intimacy?
While a relationship may be able to survive without emotional intimacy, it may not be a healthy or fulfilling one. Emotional intimacy is a crucial component of a strong relationship and without it, couples may struggle with communication, trust, and feelings of loneliness or disconnection.
Revive your intimacy in the most efficient way!
Every couple shares a unique relationship, and no two relationships can be alike. The issue of can a relationship survive without sex, or it can depend on individual circumstances.
However, the basic foundations of the relationship remain the same for each. When couples focus on working on these, the relationship is sure to prosper.
Share this article on
Want to have a happier, healthier marriage?
If you feel disconnected or frustrated about the state of your marriage but want to avoid separation and/or divorce, the marriage.com course meant for married couples is an excellent resource to help you overcome the most challenging aspects of being married.
Learn More On This Topic
You May Also Like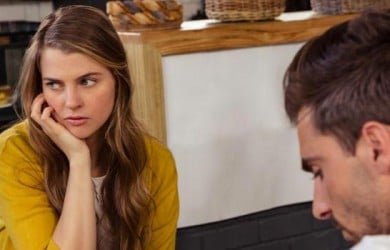 Popular Topics On Married Life