Living With Sexual Arousal Disorder
It's hilarious. Most people would consider it deviant, while others would just consider it normal.
It's actually the opposite.
Sexual arousal disorder is the lack of sexual desire, not too much of it.
It is very close to, but for some reason, psychiatrists consider it an entirely different circumstance from Hypoactive Sexual Desire Disorder (HSDD).
What's the difference between Sexual Arousal Disorder and HSDD.
Honestly? Very little.
The physical and emotional conditions are the same. The symptoms are the same. The treatment is more or less the same.
If you are truly interested in knowing what is sexual arousal disorder and what makes it different from HSDD, ask a professional.
Either way, both of them is about the lack of physical response when a person is subjected to appropriate sexual stimuli.
In layman's terms that means a woman doesn't get wet when someone they love/like starts passionate contact with their body or when a guy feels nothing looking at a hot girl's cleavage.
Standards are different for each individual, and a lot of men may find a 14-year-old cheerleader jumping around as sexually arousing, while some may find it disgusting.
Some women (and men) find private parts pics arousing while others consider it plain creepy.
Sexual arousal disorder happens when regardless of the stimulation a healthy individual in the right age range feels sexually aroused, but their body would not respond.
Male sexual arousal disorder
In men, this is commonly known as Erectile Dysfunction.
If your living under a rock and don't know what that means, it means junior doesn't get hard.
Even if it does after a good blow job, it won't stay hard enough long enough to penetrate the neighborhood hottie. It is a common issue for men over 50, but it can be a persistent sexual arousal disorder for men as young as in their 20's.
There are sexually active senior men, but a lot of them have been there, and done that, to care about ED.
For men in their 20's, not getting it up for the party is a huge issue that can cause depression and other self-esteem related issues.
It's interesting to note that ED as a male sexual arousal disorder, can be a symptom or cause of depression and self-esteem issues.
Visiting a doctor (even if it's embarrassing) for proper diagnosis of the chicken and egg problem increases your chance of an effective treatment.
There are other health-related issues that would cause erectile dysfunction.
Unhealthy diet

Smoking

Sedentary Lifestyle

Alcoholism

Diabetes

Heart Disease
All of the above can be mitigated by healthy living.
Smoking, drinking, eating lots of bacon, and watching Netflix all day sounds like a lot of fun, but if it's causing junior to sleep on the job, then consider a drastic lifestyle change, especially if the man is only in their 20's.
If nothing else works, talk to the doctor about the little blue pill.
Female sexual arousal disorder
Erectile dysfunction sounds sad, but luckily for men, it is a condition that can be easily treated.
Lifestyle changes are easier said than done, but healthy living pays off in more ways than just getting junior to stand up.
Female Sexual Arousal Disorder (FSAD) is a whole different story.
It can be a symptom or a cause/effect of the most common sexual disorder, female anorgasmia. Three out of four women (75%) suffer from the inability to have orgasms with penetration sex alone.
Numbers vary from different sources, but regardless, the prevalence rate is still high.
FSAD which is a different problem, it is a persistent and recurring inability to lubricate for intercourse. If you know enough about sex and think about it, it can also be a cause (or an effect) of anorgasmia.
It can result in low sexual desire due to the dissatisfaction of sexual contact or sexual pain (this is another disorder).
Like ED, overall physical health contributes to both female sexual arousal disorder and anorgasmia. It can also be a side effect of certain medications, including antidepressants and antihistamines.
Another common reason for FSAD is a hormonal imbalance.
Sexual arousal is not the only known (and definitely not the most annoying) symptom of it. Every healthy woman of child-bearing age goes through monthly ovulation cycle that changes their hormonal state and it can affect sexual desire.
There are also other physical conditions such as pregnancy, breastfeeding, and menopause that drastically affect hormonal balance.
Psychological and social factors such as anxiety or the lack of interest in their partner can also contribute to sexual arousal disorder.
There are sources that also say that cultural, religious, and social upbringing also comes into play. However, this presumes that any woman is supposed to be aroused under any conditions with any partner.
Other than depression or anxiety as psycho-social factors, a woman's individual taste may contribute to their sexual arousal (or lack thereof), but it shouldn't be considered a "disorder." Sexual interest/arousal disorder should only apply when the woman is genuinely attracted to their partner and not just every swinging junior in the block.
MSD Manual seems to agree, enhancing trust, intimacy, and a conducive environment for sex can help a woman with their sexual arousal.
Different stimuli such as toys, fantasy role-play, and other forms of foreplay can help a woman get in the mood.
Just because a woman doesn't get wet, that doesn't mean she has FSAD.
It could also be low sexual desire (Hypoactive Desire Disorder – yes another disorder) that's preventing her from wanting to have sex all the time.
It is necessary to set the stage with the right partner and prepare a woman for sex. This is true with or without any of those disorders, it is also about respecting a woman and giving her pleasure during intercourse.
If nothing else works, there is KY jelly or other commercially available specialized sex lubricants.
Living with sexual arousal disorder sounds like a minor challenge in the bigger scheme of things, but it can contribute to self-esteem issues that can affect other major factors in life such as intimate relationships and career.
Discussing the problem with your partner and/or a medical professional can help you get over the slump and have a healthy (and hopefully safe) sex life. Before I forget, STD's can cause a myriad of those sexual disorders too.
Share this article on
Want to have a happier, healthier marriage?
If you feel disconnected or frustrated about the state of your marriage but want to avoid separation and/or divorce, the marriage.com course meant for married couples is an excellent resource to help you overcome the most challenging aspects of being married.
More On This Topic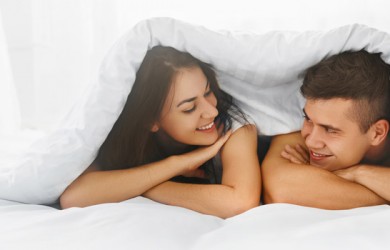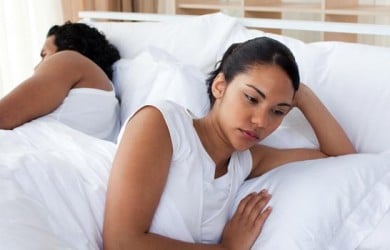 You May Also Like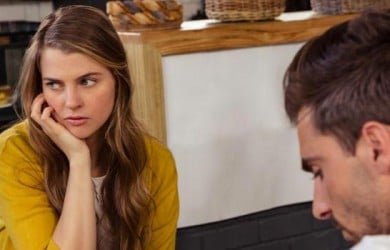 Popular Topics On Married Life