What Is a Sexual Arousal Disorder? Impact & Ways to Cope
It's hilarious. Some people might consider a sexual disorder incurable, while others may consider it a minor inconvenience. But it isn't either.
Sexual arousal disorder is the lack of sexual desire, not too much of it.
It is very close to, but for some reason, psychiatrists consider it an entirely different circumstance from Hypoactive Sexual Desire Disorder (HSDD).
Simply, sexual arousal disorder can be defined as the lack of sexual desire, initiation of sexual activity, thoughts about sex, fantasies, etc. It is when someone does not feel aroused enough to initiate or respond to anything sexual from a partner.
Sexual arousal disorder, however, can greatly affect relationships and marriages. Read on to learn more about living with sexual arousal disorder.
What is sexual arousal disorder?
Understanding sexual arousal disorder can be tricky. When a person does not feel the urge or the arousal to have sex with someone, even when they are attracted to or like them, it could be termed sexual arousal disorder.
You can understand it this way – your mind and your heart are in it, but your body does not respond how it should. For instance, even as you feel aroused mentally and wish to have sex with someone, you cannot feel an erection, or your vagina does not lubricate (based on gender).
Sexual arousal disorder is when your body does not respond to sexual activity that normally makes you feel aroused. For instance, kissing, touching, etc., should make you feel sexually aroused; however, for someone with sexual arousal disorder, it does not happen.
It is an important topic you can also bring up during couples therapy.
Difference between Sexual Arousal Disorder and HSDD
Honestly? Very little.
The physical and emotional conditions are the same. The symptoms are the same. The treatment is more or less the same.
If you are truly interested in knowing what sexual arousal disorder is and what makes it different from HSDD, ask a professional.
Either way, both are about the lack of physical response when a person is subjected to appropriate sexual stimuli.
In layperson's terms, a woman doesn't get wet when someone they love/like starts passionate contact with their body or when a guy feels nothing looking at a hot girl's cleavage.
Standards differ for each individual, and what is sexually arousing for someone may not be the same for others.
Some people may find private parts pics arousing, while others may consider it creepy.
Sexual arousal disorder happens when regardless of the stimulation, a healthy individual in the right age range feels sexually aroused, but their body would not respond.
Types of sexual arousal disorder
Sexual arousal disorder can be categorized by gender and further categorized on a clinical basis. Decreased sexual arousal can be either subjective, genital, or combined.
Subjective is when one does not feel sexual arousal by any genital or non-genital stimulation

Genital arousal disorder is when arousal occurs by non-genital stimulation – such as kissing, watching an erotic video, etc., but not in the case of genital stimulation.

Combined is when one does not feel any sexual arousal to the point of needing external lubricants or artificial stimulation.
Male sexual arousal disorder
In men, this is commonly known as erectile dysfunction. Various health-related issues can cause erectile dysfunction. Some of these are:
Unhealthy diet

Smoking

Sedentary lifestyle

Alcoholism

Diabetes

Heart disease
All of the above can be mitigated by healthy living so that one can exhibit normal sexual desire examples once again.
Female sexual arousal disorder
Erectile dysfunction sounds sad, but luckily for men, it is a condition that can be easily treated.
Lifestyle changes are easier said than done, but healthy living pays off in more ways than one.
Female Sexual Arousal Disorder (FSAD) is a whole different story.
It can be a symptom or a cause/effect of the most common sexual disorder, female anorgasmia. Three out of four women (75%) cannot have orgasms with penetration sex alone.
Numbers vary from different sources, but regardless, the prevalence rate is still high.
FSAD, a different problem, is a persistent and recurring inability to lubricate for intercourse. If you know enough about sex and think about it, it can also cause (or affect) anorgasmia.
It can result in low sexual desire due to the dissatisfaction with sexual contact or sexual pain (another disorder).
Like ED, overall physical health contributes to female sexual arousal disorder and anorgasmia. It can also be a side effect of certain medications, including antidepressants and antihistamines.
Another common reason why female sexual arousal disorder treatment might be necessary is when there is a hormonal imbalance.
Sexual arousal is not the only known (and not the most annoying) symptom of it. Every healthy woman of child-bearing age goes through a monthly ovulation cycle that changes their hormonal state and can affect sexual desire.
There are also other physical conditions, such as pregnancy, breastfeeding, and menopause, that drastically affect hormonal balance.
Psychological and social factors such as anxiety or the lack of interest in their partner can also contribute to sexual arousal disorder.
Some sources also say that cultural, religious, and social upbringing also comes into play. However, this presumes that any woman is supposed to be aroused under any conditions with any partner.
Other than depression or anxiety as psycho-social factors, a woman's taste may contribute to their sexual arousal (or lack thereof), but it shouldn't be considered a "disorder."
5 impacts of sexual arousal disorder on relationships
As mentioned before, sexual arousal disorders can significantly impact relationships or marriages. They can also significantly affect a person's mental health, causing problems in all their relationships. How does sexual arousal disorder affect relationships? Read on to know more.
1. Anxiety
One of the most common effects of sexual arousal disorder is anxiety in people who experience it. If you have a sexual arousal disorder, you are likely to feel anxious about being unable to satisfy your partner's needs.
Even though you care about them and would like to, you cannot respond sexually to their advances. Since sexual intimacy can be a very important component of a romantic relationship, it can make one anxious that the relationship will fall apart if the disorder is not treated and managed in time.
2. Self-esteem issues
Another way sexual arousal disorder can affect a relationship is how it affects the partner of the person with it. Even as they understand the problem, they may feel undesirable and develop self-esteem issues.
Related Reading: 

10 Ways On How Low Self Esteem Affects a Relationship
3. Lack of intimacy
Physical and emotional intimacy are indispensable, and one might not be able to survive too long without the other.
In cases of sexual arousal disorder, physical intimacy in a relationship is strongly hit. This can also cause a lack of emotional intimacy in the marriage, causing the marriage to not stay as healthy as one would want.
4. Lack of communication
All the anxiety, self-esteem issues, lack of intimacy, and other problems can hinder effective communication in a marriage or relationship. Communication is extremely important and a very strong pillar of a healthy marriage. Therefore, effective communication is hindered due to persistent sexual arousal disorder's considerable effect on marriages.
Related Reading: 

3 Detrimental Effects of Lack of Communication in Marriage
5. Avoidance
Another way sexual arousal disorder can affect your relationship or marriage is when you start to avoid the problem and even your partner.
Since the sexual arousal disorder can cause damage to your relationship health, you might find yourself avoiding conversations with your partner, not saying what you want to say, to avoid hurting them.
5 strategies for coping with sexual arousal disorder in relationships
Coping with sexual arousal disorder in relationships may require conscious effort and help. Here are some ways to cope with sexual arousal disorder in relationships.
1. Start researching
One of the most important things to do when coping with sexual arousal disorder is to educate yourself. You would be surprised to know that the problem is more common than you think, and therefore, there may be solutions that you have not thought about but can help you.
Read as much as you can about it from reliable sources. Understanding the problem is the first step to solving it. The more you know about it, the more you will be able to understand how to resolve it.
When you do the research, you will learn about possible treatments and practices that can help you.
2. Speak to your doctor
Since this is a physical health issue, it is best to not self-medicate or try different things without consultation with a medical professional.
Talk to your doctor and be honest about your problem. Tell them exactly what the issues are without shying away. This will help them help you to the best of their ability when they have enough information to work with.
3. Speak to your partner
It is extremely important to speak to your partner about sexual arousal disorder, as a means to ensure that they themselves, and your relationship, do not suffer due to the issue.
Having an honest conversation with your partner can help you be more intimate emotionally, something that will eventually help mitigate the problems with sexual intimacy as well.
4. Counseling
Professional counseling is one of the best ideas to deal with and cope with sexual arousal disorder. The disorder can cause anxiety, make you feel dysfunctional, and cause other mental health problems that are difficult to deal with.
Professional help can give you the means to cope with sexual arousal disorder better.
5. Lifestyle changes
Sometimes, sexual arousal disorder can be managed with lifestyle changes. For instance, quitting smoking, drinking, or substance use is known to have a significant positive impact on physical and sexual health.
Following a balanced diet, eating well, sleeping well, and incorporating a healthy workout in your routine – are some lifestyle changes that can help you cope with sexual arousal disorder physically and mentally.
5 ways to support a partner with sexual arousal disorder
If your partner is suffering from sexual arousal disorder, you might feel helpless at times. Here are five ways to help your partner cope and deal with sexual arousal disorder.
1. Keep communication open
One of the most important pillars of a relationship or marriage is communication. However, when one of the partners suffers from sexual arousal disorder, communication may be one of the first things to be affected in a relationship.
As the other partner, it is crucial to keep communication open. Asking polite questions to your partner can help them be vulnerable with you and help you understand the situation better.
2. Initiate counseling
If your partner is going through sexual arousal disorder, they may find it embarrassing or hesitate to seek counseling. It is recommended that you help them initiate the process and partake in it because it will help you keep your relationship healthy and happy.
Related Reading: 

Termination in Counseling and How to Move Forward

?
3. Keep the intimacy alive
When a person is suffering from sexual arousal disorder, they may not feel the urge to initiate any type of intimacy. However, this does not mean that intimacy is not important to them.
As a partner, you can initiate simple forms of intimacy, even non-sexual, such as holding hands, cuddling, etc., to keep the relationship intact. You can also talk to your partner and help them feel accepted.
4. Learn about the treatment options
There are various types of sexual arousal disorders, and the treatments for them vary. Treatments for sexual arousal disorder are also different based on gender.
As a partner, you can learn about the various treatment options and help your partner understand and pick the right one. Feeling like they are not alone in this can help them cope better.
5. Seek mental health support for yourself
Being with a partner living with sexual arousal disorder can be challenging. It can also affect your mental health and well-being and cause problems with self-esteem and self-worth. You might start to feel undesirable because of your partner's situation.
To help your partner, you need to be in better health yourself. Therefore, seeking mental health support for yourself is a good idea for helping your partner cope.
Watch this video to learn some important mental health wellness tips:
Some commonly asked questions
Here are some frequently asked questions about living with sexual arousal disorder.
What is the most common sexual arousal disorder?
The most common sexual arousal disorder is erectile dysfunction, also known as ED, in men. It is when a man cannot get or hold an erection to perform penetrative sex.
How does sexual arousal affect the brain?
Sex triggers a mix of feel-good hormones in your brain. There is a reason sex feels so good. It is because of the way the brain responds to sexual arousal. Dopamine and oxytocin are the primary hormones produced by the brain during sexual arousal and sexual activity.
The takeaway
Living with sexual arousal disorder sounds like a minor challenge in the bigger scheme. Still, it can contribute to self-esteem issues affecting other major life factors, such as intimate relationships and careers.
Discussing the problem with your partner or medical professional can help you overcome the slump and have a healthy (hopefully safe) sex life.
Share this article on
Want to have a happier, healthier marriage?
If you feel disconnected or frustrated about the state of your marriage but want to avoid separation and/or divorce, the marriage.com course meant for married couples is an excellent resource to help you overcome the most challenging aspects of being married.
You May Also Like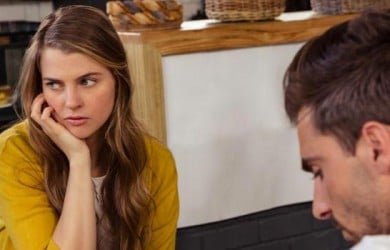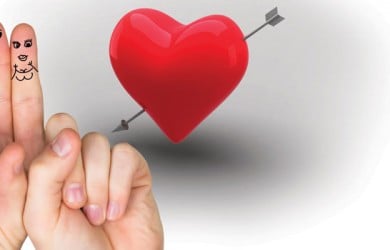 Recent Articles
Popular Topics On Married Life