How Drug Addiction Affects Relationships?
In relationships, when one of the partners struggles with drug addiction, the need for drugs can become the number one priority overriding all else, including affection.
The effects of substance abuse can put even the strongest of bonds to the test through financial struggles, communication problems, and trust issues.
If you wonder how drug addiction affects relationships keep reading to understand the first signs of drug addictions, potential consequences, and how to overcome them.
What is drug addiction?
Before we move on to the effects of addiction and how drug addiction affects relationships, let's define what drug abuse is first.
Substance use disorder, commonly known as drug addiction, refers to a complex condition affecting the person's brain and behavior, making them unable to resist using various substances.
Related Reading: 

Ways to Support Your Spouse in Addiction Recovery
How does drug addiction affect your relationship?
Being in a relationship with an addict or being an addict yourself can have both short and long-term consequences. One of the things that suffer the most is relationships.
The urge becomes prioritized over everything else despite the harm it is causing to one's health and their loved ones' life.
How does it do that?
Substance abuse triggers pleasure-inducing neurotransmitters such as dopamine in the brain. One of the ways how drug addiction affects relationships is by overtaking the pathways responsible for rewarding human behavior.
Normally, dopamine is released when we engage in behaviors essential for survival (e.g., caring for other people). Drug abuse floods the neurotransmitters with dopamine making them less available for uptake and absorption.
Therefore, addicts can rely on the drugs for their dopamine hit instead of receiving it as a result of connecting and caring in relationships.
Effects of drug addiction on intimacy
Loving someone with an addiction can be quite an emotional rollercoaster. Learning how to deal with a drug addict husband or wife can be painful and heartbreaking because you no longer feel you are the priority in their life.
The emotional effects of drug abuse include neglecting your partner, their needs and distancing yourself from people. Over time, secrecy and distrust increase while communication and intimacy deteriorate.
Trust is an essential component of a healthy relationship. When it starts to decay, it is expected the same will happen to your bond and relationship.
Violence and abuse stem from drug addiction relationships
When you mix drug addiction and relationships, you get the potential for another very serious consequence – violence and abuse.
Abusing drugs leads the person to make choices they otherwise wouldn't. The need to get their next dose becomes their first concern. This can have serious consequences.
They might use money allocated for their family or utility bills to attain drugs. If they cannot have the next dose, they can become frustrated, agitated, and violent.
Trying to quit can also lead to feelings of helplessness, anger, and agitation. The addicts' behavior can become unpredictable, and they can be easily provoked. This can lead to victimizing their family members.
Related Reading: 

Why Compassion is Powerful in Addiction Recovery
Also Watch:

11 Signs drug use is harming the relationship
There are important signs of drug use and relationship damage you need to familiarize yourself with. If you recognize spouse drug addiction on time, as well as the first relationship deterioration signs, you can react promptly.
The faster the response, the higher the chances of recovery and reducing the harm to the relationship.
Some of the signs that drugs are already hurting the relationship include:
Trust is disappearing, and

secrecy is taking over

Tension and uneasiness overtake daily interactions

Reduced intimacy and affection

Lowered or nonexistent libido

Sexual problems

in the bedroom

Getting angry and frustrated with each other easily.

Increasing feelings of resentment and grief

Feeling helpless and anxious

Uneven distribution of responsibility between the addicted and the non-addicted spouse

Making excuses for the addict as a shield from shame, sadness, and guilt

Withdrawing and isolating from close family and friends to hide the problem
Related Reading: 

Tips on How to Talk to Your Kids About Drugs and Alcohol
Drug addiction and Codependency in relationship
When we talk about how drug addiction affects relationships, besides the typical addict behavior in relationships, we need to pay attention to enabling behavior in relationships and how those lead to codependency.
Besides reinforcing the addiction, codependency has other physical and emotional tolls on everyone, such as poor health, lack of self-care, and neglecting responsibilities.
Drugs cause addiction, but people maintain it. Addiction needs a systematic approach because reinforcements and consequences of drug use are not restricted to the addict.
People can unconsciously reinforce the addict's behavior for many reasons.
It could be the family wanting to help the addicted person by taking over their responsibility to lighten their load. However, in doing so, they take away from the addict the chance to feel good about themselves by doing something useful and contributing to the family.
Therefore, although stemming from care or worry, the family contributes to a codependent relationship that allows the addict to continue with their behavior.
Enabling behaviors of drug abuse in relationships
When you mix addiction and relationships, you get a situation in which it is not uncommon for the non-addicted partner to enable the addiction problem. If you want to understand codependency and addiction, you need to take a look at why people use drugs and how both spouses contribute to the cycle of dependence.
When the addiction problem is recognized and revealed, it can be hard to wrap your mind around it. Knowing your loved one is addicted to substances can be a shock, and you need time to process it.
At first, one of the ways how drug addiction affects relationships is by having both partners minimize the problem. The non-addicted partner may try to keep the rose glasses on to maintain the way they see the world, their partner, and themselves.
Not dealing with the problem, unfortunately, enables the addicted partner.
Furthermore, downplaying the strength of the hold drugs have on the addict is not helpful and postpones finding help.
Furthermore, addiction can serve other purposes that, in turn, reinforce the problem. For example, when under the substance's effect, the person can become docile, caring, or able to talk about problems in a way they can't when they are sober.
Studies have also found that addict wives score higher on the dependency scale than do wives of non-addicts. One of the ways they deal with the role of being an addict's wife is by accepting duties and responsibilities of taking care of their spouse.
This role, in turn, can give them a sense of control and self-worth. Such potential secondary benefits can lead to enabling behaviors in relationships and keeping the addiction cycle going.
Related Reading: 

How Can a Codependent Relationship Be Saved
Negative risks of codependency and enabling behaviors
A spouse's drug addiction can jeopardize how you see the relationship and shake your world.
It is no surprise you might reach for defensive mechanisms such as minimizing and denying the problem. However, the longer you do this, the more you are postponing dealing with the problem. Doing that can lead to:
Maintaining and reinforcing the addiction

Too much focus on the addicted spouse, too little on the non-addicted

Compromising on your own needs

, wants, and desires

Isolation and

feelings of loneliness

and despair

Low self-esteem

and feeling guilty

Losing trust and hope recovery is possible

Exhausting yourself and giving up on the relationship
Also Try: 

When to Give up on a Relationship Quiz
5 Steps to work on the relationship affected by drug addiction
When you recognize signs of drug use in a spouse, how do you prevent and repair the damage it causes to the relationship? What are the steps you can take and how to have a relationship with an addict?
1. Admit and plan ahead
There is no one answer on how to deal with an addict, but the journey starts with the same step – recognizing there is a problem.
Once you do that, you can strategize and look for the best ways to approach battling addiction and to save your relationship.
Don't postpone dealing with the problem as the stress is only going to pile up.
2. Find the right help
There are many professionals who can help, but you should focus on finding the ones who have had experience with addiction problems.
Often the combination of individual and group work is best. Therapy can help the person learn skills related to stress prevention, toleration, and resolution.
This is especially important as it seems that stress and ineffective coping strategies can play a considerable role in addiction and relapse.
Ideally, there will be a possibility for couple or family counseling. The system approach can help understand and deal with challenges surrounding addiction as it can be reinforced unconsciously by other members of the family.
Furthermore, attending therapy together will provide a safe space to work on the relationship and improve communication and intimacy.
3. Create and share some positive experiences
When the focus is only on solving the problem, the relationship can stagnate (at best). You need to give attention to replenishing the well you are taking from.
What are the activities you enjoy that help you continue to see each other in a positive light? Find them and hold on to them!
Some days, it will be harder than others, but it gives the relationship a chance in the long run. Having a close relationship will also promote recovery as they are a protective factor in drug use.
4. Surround yourself with support
One of the ways how drug addiction affects relationships is by isolating you from close people. Due to guilt or shame, people tend to hide the problem to prevent further hurt. In the process, they also prevent themselves from receiving help and support.
Who can you trust that can be there for you and not judge you? If you have no such person, find online or in-person groups that can play that role.
When friends are there for you, you can be there for your partner and continue to invest in the relationship.
5. Take care of yourself
Don't forget addiction is a long-term battle. It's not going away overnight, and there are going to be ups and downs. You can't hold your breath until it blows over.
You need to take an active part in acknowledging and providing for your needs and desires. Otherwise, you will become exhausted and resentful before the process of recovery and repairing the relationship have a chance to give results.
Related Reading: 

Taking Care of Each Other in Marriage
Can all the affected relationships by drug abuse be repaired?
The first rule of helping someone reminds you that you can't take responsibility for another's life. A person should strongly desire to change. Only then is there a chance of transformation.
Forcing someone to adjust and change can only lead to resistance. Therefore, it takes both partner's efforts to make overcoming addiction problems possible, and sometimes this isn't the case.
Relationships in which partners communicate, work on managing the addiction, and take responsibility for their actions stand a chance. It is also important that focus is on both partners, not just the addicted one, as dealing with addiction is a long-term challenge.
Also Try: 

Is My Relationship Worth Saving Quiz
Conclusion
How can drugs affect your life and relationships? A relationship with a drug addict can be an emotional rollercoaster.
You care for them, and you want them to get better, but you can feel outraged, betrayed, alone, isolated, and helpless a lot of the time. Sometimes, inadvertently, you are enabling them.
Your job and your social circle are affected too. But there is hope, and it doesn't have to result in ending a relationship with a drug addict.
Even though addiction leaves a mark on relationships, recovering addicts and relationships can co-exist. Marriages can still survive if both partners are determined to do so.
The addict needs to want to change, while the non-addicted person can help them in finding the motivation to do so. With the right help, negative consequences and addiction itself can be managed, and life can be gratifying again.
Share this article on
Want to have a happier, healthier marriage?
If you feel disconnected or frustrated about the state of your marriage but want to avoid separation and/or divorce, the marriage.com course meant for married couples is an excellent resource to help you overcome the most challenging aspects of being married.
Learn More On This Topic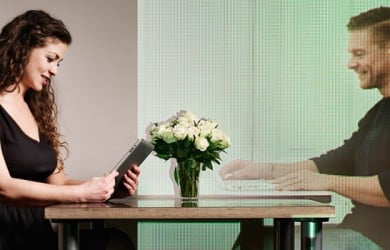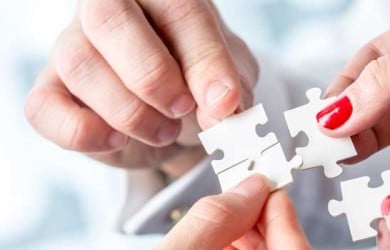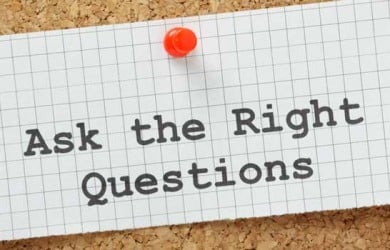 You May Also Like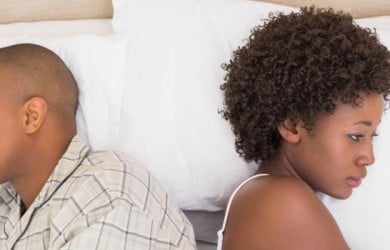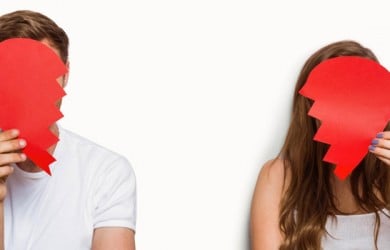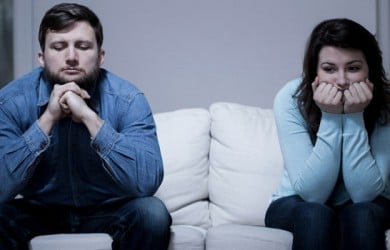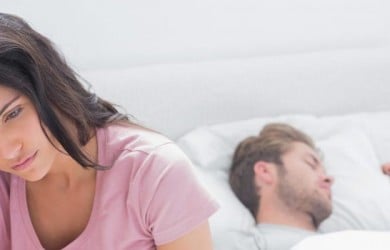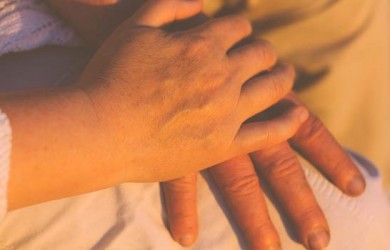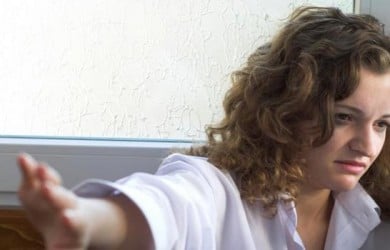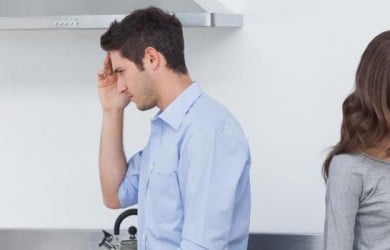 Popular Topics On Marriage Help