15 Common Sexual Problems in Marriage and Ways to Fix Them
It's not something that you ever want to have to face as a married couple, but there may come a time when there may be sexual problems in marriage. You want to work together to figure out what is going on. You want to try to pinpoint what the biggest problem areas are.
At the very least having the awareness and the desire to try to fix any sex problems in marriage is the biggest and most important step. You can truly fix these sex issues in marriage, but only if you are both committed to doing this and making this area of your relationship work.
You want to try to find your way to each other and therefore let go of all of the outside distractions. It may be that you are experiencing these issues because you're not communicating any more, and therefore you are no longer aligned with one another.
You may have experienced some sort of trauma in the marriage and therefore need to talk this through. At this point, you may find marriage counseling may work best to help you through this type of situation.
Start talking again and enjoying intimacy in a variety of different ways, for this can make a huge difference in things. Though the marital sex problems may seem overwhelming, take it one step at a time and know that these sex issues in a relationship are often easier to fix than you might think.
You can work together and be happy together, and if you are both truly dedicated, you can alleviate any sexual problems in marriage that may arise over time.
Is it normal for couples to have sexual problems
Sexual problems or sexual dysfunctions are something that both men and women have at one point or another. This is most common as people age. Age can lead to various types of marriage sexual problems, and this is common.
However, in younger people, the factors contributing to sexual problems in marriage like unhealthy lifestyle, everyday stress, having multiple partners, etc.
Something made you fall in love with one another, and now it's time to get back to that stage. Though it may feel as if you are no longer interested or attracted to each other, many times these sex problems in relationships have absolutely nothing to do with that at all.
It may be much more a matter of finding your way back to one another or working together on anything that has gone wrong in the marriage overall.
A healthy sex life means that there are two people who are truly happy with one another, and it's time to get back to that state that you once enjoyed. Know som
15 common sexual problems in marriage & solutions
How to fix intimacy problems in a marriage?
If you are facing sexual boredom in marriage or wondering how to make your sex life more exciting, then here are some thoughts on how to fix sexual problems in marriage.
From lack of will to inability to have sex, fixing the sexual problems in marriage starts with identifying what is causing the lack of intimacy in a relationship. Tackling the inadequacies of your sexual life might seem intimidating, but the results are way more fruitful than the embarrassment you might feel when fixing them.
We have mentioned marriage sex problems and solutions below. Check out these causes of sexual problems in marriage and ways to address and tackle them:
1. Low frequency of sex
A low frequency of sexual intimacy in a relationship can be very damaging to a marriage, leading to one of the partners feeling disgruntled or full of resentment. The reasons that affect the frequency of love-making in a relationship can be due to several different factors.
What to do
Long working hours or a sense of fatigue

can leave a person too exhausted to engage in sexual intimacy with their partner. If your partner is sleep-deprived or is facing intense stress,

it can tremendously affect their will to participate

in some steaming hot coitus.
If you are the one feeling too exhausted to have sex with your partner then, try and reduce the level of stress in your life. Spend less time on your phone and laptop and go to bed early. Stick to a schedule and stay away from distractions, especially when you are spending time with your partner.
Conversely, if your spouse is always tired and exhausted, then voice your concerns and help them to reduce their level of stress.
The degree to which you know your spouse when you are married to someone for a long time eliminates the element of surprise in your sex life. When you or your spouse know what to expect in bed then the excitement associated with

sexual intimacy takes a gradual dip.
Breaking this mundane sex routine requires couples to engage in sexual banter, teasing, foreplay, role play, and even using toys to spice things up.
A lower sex drive or different sex drive among partners is another reason that reduces the frequency of sex in a marriage. Sex would not be a priority for a person with a lower sex drive and, if not resolved, can create a huge gap between a couple.
Seek professional help, alter your diet, enhance your body and look, and communicate with your partner.
2. Inability to climax
The bodies of men and women respond differently when it comes to physical intimacy. Men are usually more easily pleased than women. Achieving orgasm during sex is comparatively much easier for men than women.
Even if you are frequently engaging in sexual activities with your spouse but are unable to achieve an orgasm, it can leave you frustrated and even embarrassed at times. Moreover, the inability of couples to discuss such matters freely just adds fuel to the fire.
This eventually leads to one of the partners losing interest in sex, which deprives the relationship of a much-needed act of closeness.
What to do
Women respond well to certain stimuli, which, when performed by their mate, can help them achieve orgasm. Orgasm for women is not all about penetration. You need to understand how your wife's body responds when engaging in sex.
Foreplay, oral sex, and even adding toys can help you to nudge your women to the point of orgasm and bring back the lost excitement in your sex life.
Related Reading: 

What Is the Orgasm Gap & How Do Couples Close It?
As for men, the best thing to do to make them orgasm are:
taking off the pressure to let them know that all they have to do is enjoy the experience and forget about performing

building up intense pressure by teasing him a lot during foreplay

surprising him with a quickie

stimulating the 3 Ps – Penis, Prostate, and the Perineum
3. Erectile dysfunction
Another common issue that affects the sexual life of a couple is erectile dysfunction in men. Erectile dysfunction is the inability of a man to achieve or maintain an erection firm enough for sex.
Erectile dysfunction can make men feel very embarrassed and in turn can affect their confidence and will to participate in the relationship. A man can suffer from erectile dysfunction from a varied number of physical and psychological issues, such as:
physical causes

high cholesterol

high blood pressure

diabetes

obesity

heart diseases

tobacco use

sleep disorder

psychological causes

high levels of stress

depression

anxiety

other

mental health

conditions
What to do
The first step towards prevention or rehabilitation from erectile dysfunction is to consult your doctor. Go in for regular medical checkups and screening tests.
Exercise regularly (try Kegels), find ways to reduce stress, and consult your doctor on ways to control your diabetes and cholesterol. Similarly, consult an appropriate doctor to manage your anxiety and other mental health problems.
4. Loss of passion
Loss of passion and excitement is another common sexual problem in marriage that couples face as they begin to age or have spent a long time together. The issue is when the couples spend a lot of time with each other, they lose the mystery in the relationship, which leads to loss of passion.
What to do
Bringing back the heat can mean you need to look for new avenues to be happy with each other. For this purpose, you must try gadget-free quality time at least once or twice a week, communicating honestly and understanding each other's physical needs.
You both must also try scheduling sex and over a period of time. This will lead to better sex life.
Related Reading: 

20 Ways to Restore the Passion in the Relationship
5. Libidos not being in sync
Libidos not being in sync means couples have the issue of wanting to have sex at different moments. This is one of the common sexual problems in marriage, and frankly, a lot of time could get wasted for you both to come on the same page. So, rather than waiting for your arousal timings to be in sync, you can work on the given situation.
What to do
Observe the definite time your partner initiates their interest in sex. Suppose it's the nighttime, start preparing your mind for the occasion right from the evening. Probably, you can do so by watching an erotic movie and dressing to please your partner. Look good, smell good.
Even if you feel half-ready, this will help you if you keep putting in the effort.
6. Wandering mind
Another sexual problem in the relationship is that when sex becomes monotonous for the couple, they know what is coming next while having intercourse. That is when their minds begin to wander after a period of time. If this happens to you, it might hurt your partner at times.
What to do
When you and your partner are having sex, you can keep repeating certain sentences or phrases that your partner loves. Alternatively, you can also moan your partner's name from time to time to feel connected and make them feel more loved.
Related Reading:

 How to Make Your Partner Sexually Satisfied? Good Sex Is an Acquired Skill
7. 'I don't like initiating every time'
If you think you are the only one dealing with this sexual problem in marriage and feel your partner doesn't show as much interest in you as you do, understand that your partner might not be fully aware of your need for physical touch. This happens due to the lack of compatibility and understanding.
What to do
Let your partner know your needs by communicating honestly and openly. You can also approach them directly or send them a text message expressing your desires. Another great tip is to lay naked in bed before your partner enters the room.
8. Baby pressure
It is understandable that once the couple decides that they need to start a family, the concentration shifts from making love to following a process. This pressure can affect the performance of both the partners, and the very purpose of sex, which is connection and intimacy with the partner, might get defeated.
What to do
This doesn't mean anything is wrong with you or your partner. The process can lower sex drive, but this can be improved if partners seek out different ways to be intimate. It can be a simple kiss, some cuddling, and spending quality time together.
Alternatively, you both can distract yourselves by playing romantic music.
9. Partner skips foreplay
Sometimes, the sexual problems in marriage aren't really any kind of dysfunction but the ways two partners perceive sex. If you have a problem that your partner skips foreplay and straightaway jumps in for penetration, you are not alone. This is a common issue.
What to do
Let your partner know what you want. Be upfront. Alternatively, you can initiate sex and this will give you enough room to dominate and do the way you want to do.
Related Reading: 

30 Foreplay Ideas That Will Surely Spice up Your Sex Life
10. Premature ejaculation
Premature ejaculation means that for a man, ejaculation is happening before or shortly after penetration. Premature ejaculation could be the side effect of some drugs or a change in lifestyle can also be the cause.
What to do
Although medical supervision is necessary in such cases, you can do a few things to fix the issue. Use a thick condom to decrease the sensation. By doing this, you will be able to hold your ejaculation for longer. Alternatively, you can also masturbate 2-3 hours before having sex.
Check out this video that discusses exercises to prevent premature ejaculation:

11. Orgasmic disorders
Orgasmic disorders mean when a woman finds it difficult to reach an orgasm or cannot orgasm during intercourse. This is one of the sexual problems in marriage that can lead to a decline in sexual desire.
What to do
The first piece of advice is to get in touch with the doctor and treat any underlying issue. Besides, behavioral exercises that involve directed masturbation will also help in treating anorgasmia.
12. Emotional disconnect
It is possible that emotional disconnection between couples can hamper their intimacy. It can be a result of trauma or abuse faced by a partner or could also be because of the last episode of infidelity or a major relationship fight that is yet to be resolved.
What to do
The main reason why the emotional detachment in marriage is yet to resolve is that the partners don't pay attention to spending quality time together. So, ensure that you both spend enough time with each other.
13. Change in sexual behaviors after baby
It is natural that life becomes busier as couples become parents. Not just the practical aspects, but there are many physical changes that take place that might make it hard for the couple to connect sexually.
What to do
It is important for couples to deal with such sexual problems in marriage with patience. It usually takes 3 months for the woman to regain her sexual interest. Till that time, you both must continue remaining intimate by hugging and kissing each other, going out on dates, and engaging in other hobbies.
14. Partner taking you for granted
Do you think your partner takes your sexual interests very lightly? Does it happen that when you make romantic advances, your partner doesn't take them seriously and doesn't bother unless they are interested?
Sometimes, it's difficult for couples to strike the balance between the relationship and other aspects of life. Well, couples can face such issues, and this only requires a change in approach to get things back to normal.
What to do
It's important that you give clarity to your partner regarding the issue and further lead by example. Express gratitude to your partner whenever they do something positive for you which will encourage them to do better.
Related Reading: 

Balance in Relationships, Life, and Everything In-between
15. Difficulty in discussing the subject
Sometimes, couples don't feel comfortable enough to talk about sex with each other. Unfortunately, the discomfort reflects while making love as well. Talking about sex can also be tricky, especially if you need to discuss something that you want your partner to stop.
What to do
Such sex and marriage problems are frequent. First and foremost, you both should observe each other's sexual styles that can be funny, angry, lusty, etc.
Next, avoid surprising each other when it comes to intimacy. This will only work when you both know each other's sexual styles well. Instead, you both can talk about fantasies and desires unless you both get on the same page.
Takeaway
Whether you are facing problems related to sex in a new relationship or sexual problems in marriage that have cropped up after several years of being together, the tips mentioned in this article can be very useful for you.
But remember that knowing how to fix sex problems in marriage or how to fix intimacy problems in a marriage requires a couple to maintain an honest and open communication channel with each other.
Share this article on
Want to have a happier, healthier marriage?
If you feel disconnected or frustrated about the state of your marriage but want to avoid separation and/or divorce, the marriage.com course meant for married couples is an excellent resource to help you overcome the most challenging aspects of being married.
Learn More On This Topic
You May Also Like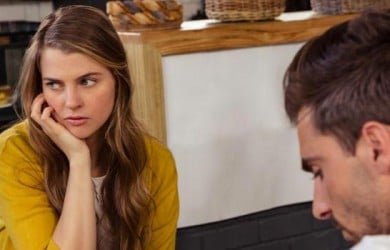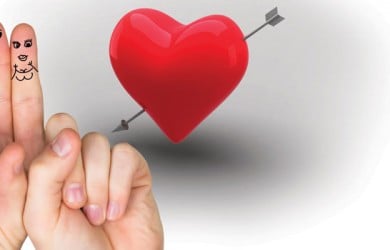 Popular Topics On Married Life