15 Ways to Learn How Deep Is Your Love
When we fall in love, we feel as if we are experiencing deep love for the first time.
Love feels like something out of a fairytale. It's intense, thrilling, and passionate, but then you realize that it only lasts for a few months or even weeks.
Reality sets in as you begin to ask yourself, "how deep is your love," or is it even "real love" that you are feeling?
This is the reality of relationships. The first stage of dating revolves around the intense type of love, often confused as deep love.
Then, when the couple finally starts getting to know each other or having their first disagreement, this feeling slowly fades away.
That's why many couples fall out of love, and then when they meet another person, the cycle repeats.
So, does deep love even exist? What does it feel like, and how deep is love anyway?
What is the definition of deep love?
The beautiful feeling of deep love differs for many. It's far better than those romantic movies that we have seen numerous times.
We may have read poems about it and heard songs about deep love, yet this feeling can sometimes be confusing.
It's the feeling that you get when you are already whole. To love someone beyond our needs and beyond what we can control – because deep love is selfless.
Deep love isn't the same for all of us. Some are lucky enough to experience this, but for some, the search goes on.
Once you finally realize how deep is your love, then that is the time you can share it in the most loving way you can.
Also Try: Love Quiz- How Deep Is Your Love?
What are the benefits of falling deeply in love?
The intense feelings of love can change a person, do you agree?
When you fall deeply in love, you change – in a good way. Having someone as a companion, as your partner, can make your life complete.
You become happier and healthier
Deep love gives you true happiness. When you are happy, your health follows. When you are deeply in love, your oxytocin levels get a boost.
Once your stress and anxiety levels go down, the chances of getting illnesses and even a heart attack lessens. Of course, you still need to take care of yourself by exercising and eating healthy food.
If you let go of toxic people and relationships and focus on your deep love – then you will feel happier.
Stress and anxiety can cause lots of problems, and sometimes, even mental breakdowns.
When you experience deep love, you'll have better mental health.
Related Reading: 

What Is a Mental Health Counselor
Has anyone told you lately that you are glowing? Yes, love makes us glow. It's better than those expensive creams, and that's a fact.
Being happy, contented, and at peace because of deep love can radiate positive energy and make you age gracefully.
One of the most incredible benefits of experiencing deep love is growing. You feel motivated to become better, not just for the person you love but for yourself.
You want to be better so you would both grow. You support each other and keep moving forward.
15 Signs of deep love
"How deep is your love for me?"
Have you ever asked this to someone, or has someone ever asked you this question? How do you express deep love in words? Or rather, can deep love even be described in mere words?
Can you know how deep is love if you don't act on it?
Actions would always speak louder than words, and you would be able to express your deep love for someone by proving it over time.
You might not be aware, but you may already be showing your partner how deep is your love for them.
1. You feel at home
Your heart already knows where it belongs.
It's the same feeling when you go home after a tiring day, and you wear the most comfortable clothes and jump into your soft bed and relax.
It's like being lost all your life, experiencing toxic and needy love, and then you find your deep love, and you know you're finally home with this person.
Deep love gives you a sense of comfort and belonging.
Related Reading: 

25 Couples Therapy Exercises You Can Do at Home to Improve Your Relationship
2. You focus on the problem – not your partner
Even if you are deeply in love, you will still face problems and issues in your relationship. That's life. You can't avoid disagreements and misunderstandings.
Sometimes, you'll get irritated and get into each other's nerves. However, the approach that you will take when dealing with problems will change.
Most of the time, disagreements and arguments are caused by pride and misunderstandings. So, instead of focusing anger on the person, both of you will focus on the issue and how you can fix it.
Deep love lets you focus on resolving the issue – together.
3. You can sacrifice for them
How deep is your love? Are you willing to sacrifice for the person you love?
If you do, then that's one of the signs of deep love.
You don't even have to think twice before you do it, and no one needs to force you. The other person's happiness comes first, and that's what your heart and mind are telling you.
However, it's better if you equally feel deep love for each other. If you're not on the same level of love, then you might end up neglecting yourself.
Deep love is when you can sacrifice for the happiness of your partner.
Related Reading: 

How Important Is Sacrifice in a Relationship

?
4. No need to keep secrets
One of the most important love techniques to strengthen a relationship is to be honest. Did you know that when you feel deep love, this comes naturally?
Instead of keeping secrets, you want to share everything with your partner. You don't have to pretend, hide facts, or 'secrets' from this person. You want to share your life with them.
You even feel uneasy if you don't let it out. When something happens, good or bad, you immediately want to call your partner to let them know.
Deep love is transparent. No secrets, no pretensions.
5. You want to be better
Do you want to know how deep your love is? It's when you want to be a better person.
Suddenly, you realize that you want to remove your bad habits, you want to be healthier, you want to enjoy life, and you want to be more deserving of your partner's love.
You feel motivated to reach all your dreams and become successful.
You can't wait to become the best version of yourself, so you can proudly say that you deserve your partner's love.
It's amazing when this goes both ways. Can you imagine wanting to be your best for each other?
Deep love makes you want to be a better individual.
Watch this video to gain some insight into being a better person:

6. You respect your partner
Respect is one of the foundations of deep love.
It's when you recognize your partner as a whole person. You do not enforce what you want but rather allow your partner to be your equal in the relationship.
Accept the fact that this person may have different beliefs and decisions.
Deep love is when you respect your partner as a person.
Related Reading: 

20 Ways to Respect Your Husband
7. Your partner becomes your best friend
Do you know one of the secrets of a lifetime of love? It's when you view each other as best friends.
This is very hard to achieve, but it's not impossible. It's one of the most beautiful transitions of any relationship.
Deep love is being best friends with your partner.
8. You accept your partner – even their flaws
Most couples experience falling out of love after the honeymoon period of the relationship.
You start seeing the not-so-adorable side of the person you decided to date. Over time, you begin disagreeing as you see how different you are.
Then, you realize you're not in love with this person anymore.
With deep love, you accept the person as a whole.
They may sometimes be annoying or have weird habits, but that's okay.
You have flaws too, and these simple things shouldn't matter in a relationship.
Deep love allows you to accept your partner – even their flaws.
Related Reading: 

Acceptance, or How Not to Destroy Your Relationship
9. Your relationship is all about give and take
When you love someone unconditionally, you give wholeheartedly. It's not about taking what you can, it's all about what you can give to this person, and we're not just talking about material things.
This means you can give your loved ones the freedom to decide, you can give them time to be alone if they need it, and of course, you give them the privacy that they need.
Deep love is all about giving wholeheartedly.
10. Everything feels right
Have you ever felt like you need to assess everything? Do you need to weigh things and analyze them?
Deep love is far from that. You feel deep inside that you've made the right decision and when all doubt disappears.
Deep love makes you feel complete and at peace.
Also Try: Who Will Be Your Life Partner Quiz
11. You listen to each other
When you are deeply in love with someone, you want to listen to them.
You listen to them when they are telling you stories, what happened at work, the things they like, their opinions, and even why they disagree with you at times.
Deep love does not judge but listens.
12. You call it lovemaking
Sex is fantastic when you're in love, but did you know that it can get better?
Passionate love can be addictive because it can give you thrill and lust.
Deep love can make it better. It can bring you to a whole level of intimacy. You don't have sex – you make love.
Deep love is more intimate. You make love and become one.
Related Reading: 

10 Amazing Love Making Ideas for Married Couples on Valentine's Day
13. No more anxiety
Have you ever been in a relationship where you start feeling anxious all the time?
You worry what time your partner would go home, thoughts start racing about 'what ifs,' and your stomach tightens, and you start feeling weak.
This won't exist when you start understanding how deep love works. You know where you stand because you feel secure and confident.
Deep love is liberating.
14. Deep love also have silly arguments
When you are comfortable with each other, you can voice out when your partner does something irritating, but you smile or laugh about it again.
Everything becomes lighter.
Deep love allows you to let go of those silly arguments. They no longer become issues.
Related Reading: 

Healthy Arguments Are Necessary to Make a Marriage Work
15. You want to grow together
How deep is your love for your partner?
If you can imagine your whole life with this person, then yes, you are deeply in love. It's more than just romantic love now, and it's companionship and friendship. It's when you find your other half, the one that completes you.
Deep love is growing old and spending your life together.
How does deep love feel?
Deep love feels liberating yourself from hate, resentment, jealousy, and anxiety. It also feels pure as you begin to love unconditionally and you want to spend your whole life together.
Deep love is when you see your partner as a whole, and you love them still.
It's all about seeing your partner as someone vulnerable, yet your heart wants to take care of this person and love them wholeheartedly.
Beautiful, isn't it?
5 Effective ways to maintain a deep love
After a long and tiring day, you want to go home and be with the person you love.
You go home and smile as you see this person, and you know everything will be alright. Sounds perfect, right?
Even if you have already found the one for you and the one you love deeply, we still need to make sure that we constantly work on our relationship.
Your relationship can get stale at times, and this happens without us noticing.
To prevent this, we need to work on our relationships constantly. We have 5 easy ways on how you can keep the intense feelings of love burning.
1. Always be there for each other
We can be busy at times. After all, we're confident with the person we deeply love, right?
Though, it's still better to make time to be with this person. Never let your partner feel that you're not there.
Sometimes, you can be present physically, but you're busy answering emails and calls. This will hurt the person you love – this is the last thing we would want to happen.
Make time for each other. Go on a date and catch up. Rekindle that love and keep it burning.
2. Have deep conversations
Don't skip those meaningful conversations. When you are deeply in love, you can talk about anything and everything.
There's always something to talk about. You can talk about your future, your beliefs, a movie you like, your happy moments, and even how your day went.
Always make time to have a meaningful conversation with the person you love.
Also Try: Is My Boyfriend Keeping Things From Me Quiz
3. Show your love with actions
Saying those magical three words can feel wonderful, but again, actions mean more.
Come to think of it, and you can show how deep your love is through these actions. They don't need to be grand or require expensive gifts. The simplest actions can sometimes be the sweetest.
Bring your partner coffee and biscuits, offer a relaxing massage, do the laundry for her, prepare breakfast in bed. Those types of things come naturally when you feel deep love.
Aside from that, it keeps you close to each other.
4. Pay attention to your partner's needs
Don't forget to always think of your partner's needs. Sometimes, when we're too confident or too busy, we forget what our partner needs.
Over time, these can cause the flame of your love to weaken. Even if you're already deeply in love, this is bound to happen if you ignore your relationship.
Remember not to let a beautiful thing fade away.
Also Try: Is He Into Me or My Friend Quiz
5. Always be grateful
Deep and true love is always grateful. Always show this in your relationship.
Be thankful as your partner prepares your clothes, be thankful that you have a sweet partner, and be thankful that this person checks on you all the time.
Being grateful will give you happiness, contentment, and a lifetime of love.
Conclusion
How deep is your love? Have you ever imagined love being this deep?
You will meet someone one day, and you will realize that deep love is indeed possible. So, how do you describe deep love?
Deep love is life-changing.
It can change how you view love and life, yet it allows you to grow and enjoy that wonderful feeling of loving someone so deeply.
So once you have found that person that makes all these possible, treasure that relationship.
Water it with time, respect, actions, and gratitude. If you do, you will be able to enjoy a lifetime of deep love.
Share this article on
Want to have a happier, healthier marriage?
If you feel disconnected or frustrated about the state of your marriage but want to avoid separation and/or divorce, the marriage.com course meant for married couples is an excellent resource to help you overcome the most challenging aspects of being married.
More On This Topic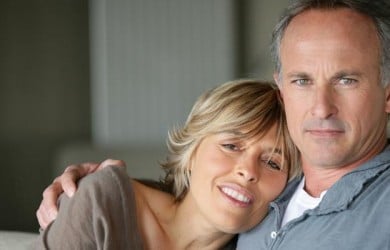 You May Also Like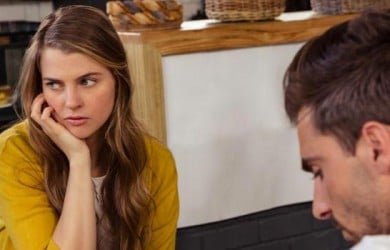 Popular Topics On Married Life