Friendships After Marriage
Did you know that your friendships may change after you get married and have kids? It's true, and it's the result of a combination of factors that include a decrease in free time and a shift in priorities.
Couples are often faced with tension when it comes to friendships outside of their relationship. Conflict can arise when one person has the need to be social and included with others and the other desires alone time and is withdrawn from social events. Understanding and accepting each others differences are key to nurturing the friendship within your own relationship and developing friendships with others.
Friendships provide support, keep us from feeling lonely, and make us well-rounded people. Encouraging and supportive friends understand that your best-friend is, and should be, your spouse, but no matter how close we are to our spouse and kids, we often desire to have a kinship with others. Here are a few tips for maintaining friendships outside of your relationship.
Balance
Maintaining good friendships takes time and effort. As your life progresses, you must divide that precious time among an ever-growing circle of people, which leaves less time for your friends.
Friends generally tell us what we want to hear and make us feel comfortable, supporting our choices and easily forgiving our shortcomings. It's no wonder we run to them seeking advice or calling them in the midst of a crisis or situation. Marriage experts tell us that when we turn toward our friends and away from our spouse, we create emotional distance in our relationships. Make sure you are leaning on your spouse, too.
Friendships provide unique characteristics that are beneficial to our self-esteem but finding a balance is important so that we don't compromise our relationship. Plan get-togethers that involve your spouse or children. When you need some one-on-one time with your friend, plan in advance. You don't have the free time that you used to, and while some friends will understand why you're making fewer appearances, others may not take your preoccupation with your new life as well.
Priorities
As we mature, our priorities change. Major life events, like a wedding or birth, are bound to give us a different perspective on life and make us reconsider what's important and how we'd like to spend our time. Avoid people who generate negative feelings about your relationship or your spouse and cause division in your relationship. Weed out friendships that have the potential to be toxic to your relationship, such as the control freak, gossiper, and user. Including your single friends on family outings will give them a greater appreciation for the responsibilities involved in being a couple or family. In time, some of your friends will understand why you prefer a quiet dinner over a night at the bar while others will struggle to relate to your new life.
How to Maintain Friendships
Maintaining your friendships, weeding out bad ones, and cultivating new ones can seem like a juggling act while you try to nurture your relationship. Friendships, like any relationship, take work. This is especially true after marriage and baby when your priorities and free time change. You may not have the luxury of calling up a friend and suggesting an impromptu lunch, but that's okay. On the flip side, you may find that you don't have much in common with old friends who did the singles scene with you. With a little coordination and communication, you can keep the friendships that are important to you well into your golden years. It is important for both spouses to have other friendships. Here are a few suggestions:
Set Boundaries
Whether it is a close friend or a family member, boundaries set limits and expectations of the commitment toward your friendship. Tell your friends that you value your friendship and that you care about them. Explain that eventhough you won't be able to hang out as often, they are still important to you. Accept that your friend's lives are and will change too, so what you do to maintain those friendships can set expectations for when their life circumstances change in the future. Finally, don't use your friends as a place to complain about your spouse. A good rule of thumb is not to saying anything to your friend that you wouldn't say directly to your spouse.
Make Time
You have mutual interests with your friends, and you need to continue to make those a priority. Talk with your spouse about when you want to spend time with your friends and agree on a plan. You may not be able to do lunch twice a week and spend your Fridays and Saturdays together, but try to arrange regular phone calls and get-togethers. Both of you may find this scheduled time a bit awkward at first, but you have a lot of going on and you need to be a bit "calendar crazy" to make time for what's important.
Give and Take
When you get together with your friends, resist the urge to monopolize the conversation with stories about how romantic your spouse is or the latest baby drama, especially if your friends aren't in the same life stage. Your friends want to hear what's going on, but they also want to talk to you about their life, and they need to get a sense that you still share the interests and experiences that brought you together in the first place. Sometimes you may find it is difficult to connect with old friends when your priorities have changed.
Make New Friends
If you've tried to arrange get-togethers with a friend or two but they seemed annoyed and distant, it's okay to let those friendships go. Not all friendships last forever. As we progress in life, we naturally pick up new friends and leave old ones. Consider finding new couples to spend time with or a new mom or dad who can relate to where you are right now. Attending a marriage enrichment or parenting class is an ideal way to meet other couples (and gain a lot of knowledge). Whether it's a faith-based group or hosted by your local community organization, you're sure to meet other couples with likeminded goals, within an atmosphere that fosters togetherness. It's great to make friends as a couple.
Getting married and having kids doesn't have to mean that your friendships will end. They will change, and it will take effort on your part (and your friend's part) to keep a good friendship together. The important thing is to recognize that friendships, no matter how old or new, are important to all of us.
Share this article on
Want to have a happier, healthier marriage?
If you feel disconnected or frustrated about the state of your marriage but want to avoid separation and/or divorce, the marriage.com course meant for married couples is an excellent resource to help you overcome the most challenging aspects of being married.
Learn More On This Topic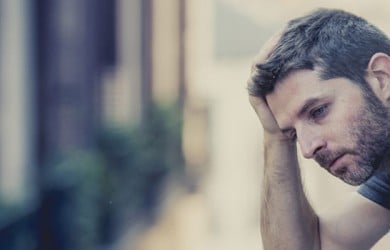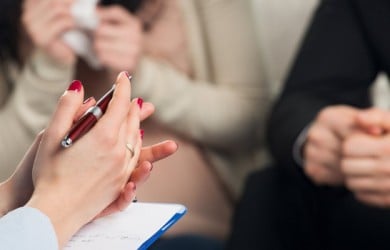 You May Also Like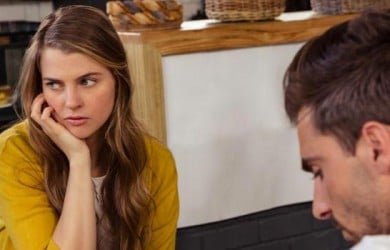 Popular Topics On Married Life