Healthy Arguments Are Necessary to Make a Marriage Work
Are couples who argue happier than those who don't? Every couple will have their ups and downs during their marriage, from kitchen squabbles to deep disputes. The truth is that arguments can bring a married couple closer together and foster productive conversation. When it comes to happy couples, a little conflict here and there can actually be a good thing. If healthy arguments are needed to make a marriage work, it's important that both parties know the proper way to communicate their feelings and how to resolve conflicts. Here are the benefits of healthy arguments in a marriage:
Healthy arguments promote trust
When done properly, healthy disagreements can actually bring you and your spouse closer together. Constructive arguments build trust when you offer your partner respect and dignity. Over time, your arguments may feel less like "fighting" and more like a positive discussion. By building this trust you will both feel more comfortable airing your grievances in the future, with an understanding that not getting along doesn't mean you are going to separate.
Learning from disagreements
As a married couple, arguing actually helps you learn from one another. By engaging in regular discussions about issues that you have, you begin to learn how your partner responds to disagreements and what may set them off. This will help you better communicate in the future by avoiding sensitive topics and using methods to draw them out and be open and honest about the problem at hand.
Relieves tension
You must have noticed that after having a healthy disagreement with your partner you feel like a weight has been lifted off your shoulders. Arguments are meant to solve problems and thus there is an unmistakable relief felt when they are over and your issues have been dealt with. Getting things off your chest can help alleviate tension, fear, and anxiety in your relationship.
Promotes humility
As much as you would like to believe it, you are not always right. Research suggests that there is a strong correlation between humility and long-lasting marriages. When you argue with your partner you begin to learn about their perspective, thoughts, and opinions. If you are in the wrong, this gives you the chance to humble yourself and apologize. This helps both parties avoid selfish or arrogant behavior and makes both feel safe and secure in the marriage.
Builds appreciation and respect
Couples who argue may have grown up with entirely different structures and archetypes of how to communicate. By learning how to have healthy disagreements with one another married couples may actually develop an appreciation for the way their partner thinks and responds to certain situations. For example, perhaps you are more likely to be aggressive or defensive during a fight while your partner is respectful and calm. Over time, arguing with your partner may actually help you build appreciation and respect for the way they handle themselves and encourage you to better communicate in your relationship.
Prevents emotions from festering
Healthy arguments are needed to make a marriage work for the sake of having open and honest communication. Some people have the habit of bottling up their emotions, only to explode with anger when conflict rises. Ignoring a problem in your relationship is unhealthy, especially if the problem is serious in nature. By communicating with your marriage mate you will avoid problems from festering and there will be no room for resentment to build.
Encourages communication
Feeling comfortable discussing any grievances that are bothering you means that you are in a safe and loving relationship. What could be better? When you know that you can discuss anything under the sun, good or bad, with your partner, that's a true sign of love.
How to argue effectively in your marriage
When done right, arguing can actually be healthy for your relationship. You simply need to know how to argue properly. This means not throwing one another under the bus and never using a misgiving as an excuse to trample over your partner's thoughts and feelings. Here are four ways to communicate disagreements and argue effectively.
1. Timing
Deciding to bring up a serious or mundane issue while your husband is on his way to work is unfair to the both of you. Not only will you not have enough time to tend to the issue at hand, but you'll both be left feeling awful for the rest of the day until you have a chance to work out your problem.
2. Use "I Feel" statements
Arguments can get heated, but don't let your frustration make you say something you'll regret. The point of your discussion it to talk and resolve a problem, not to attack one another's character. One way to avoid a blowout is by using "I Feel" statements. This tactic puts the onus on you for feeling a certain way and will make your partner less likely to get defensive or feel attacked.
3. Ask questions
It is highly unlikely that your partner has picked a fight with you for no good reason, so approach a healthy argument by asking questions. What built up to lead to the fight you're having? How can you de-escalate the situation so that you can talk calmly about the issue? Are there any misunderstandings present that's contributing to the marital discord? Asking questions is a great avenue of healthy arguing.
4. Be respectful
Being respectful of your husband or wife may not be foremost in your mind when you're having a disagreement, but if you want to effectively problem-solve you'll keep your partner's feelings in mind. Engage your mate respectfully by coming at your disagreement with a view to solving it, not just yelling at one another. Turn your phone off and give the situation your undivided attention, and be sure to practice listening to your partner's concerns.
Share this article on
Want to have a happier, healthier marriage?
If you feel disconnected or frustrated about the state of your marriage but want to avoid separation and/or divorce, the marriage.com course meant for married couples is an excellent resource to help you overcome the most challenging aspects of being married.
Learn More On This Topic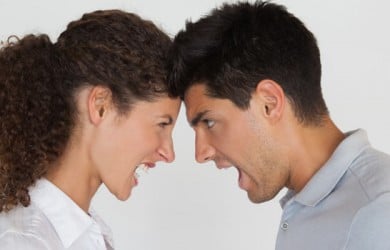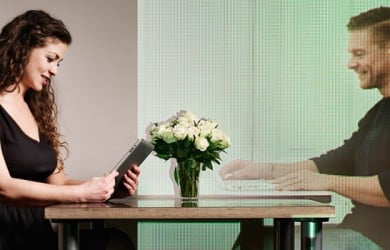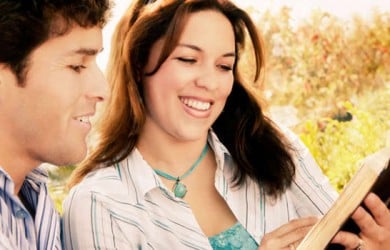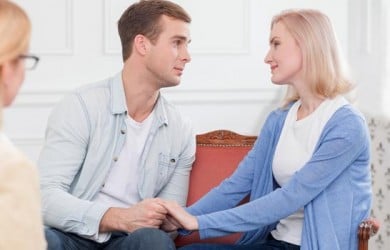 You May Also Like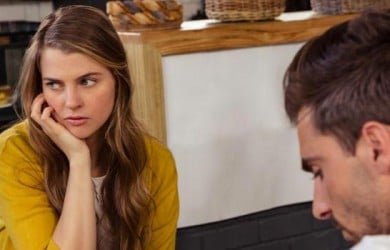 Popular Topics On Married Life