What Is a Mental Health Counselor
When people seek services for a mental health condition or emotional problem, they may look for a mental health counselor to provide treatment. This type of professional is one of several who can provide therapy to help people overcome mental and emotional health conditions.
If you are looking for mental health treatment, you may be wondering, "What is a mental health counselor?"
Here, learn about the scope of practice of these professionals, what you can expect to pay when working with one, and how they compare to other licensed mental health professionals, such as psychologists and social workers.
What is a mental health counselor?
According to Mental Health America, a mental health counselor or mental health therapist is a professional who has a master's degree, as well as supervised work experience in a clinical setting.
Education and training for mental health counselors qualify them to diagnose mental health conditions and provide both individual and group counseling.
Mental health counselors may have one of the following official job titles:
Licensed Clinical Professional Counselor

Licensed Mental Health Counselor

Licensed Professional Counselor
These three terms generally refer to a mental health counselor in a professional setting. Keep in mind that without a license, a person cannot refer to themselves as a mental health counselor or practice counseling. Licensure requirements may vary from state to state.
Related Reading: 

How to Improve Your Mental Health in Marriage
What does a mental health counselor do?
Mental health counselors can perform assessments to diagnose people with mental health conditions, such as anxiety and depression, and offer counseling services to treat these issues as well as other mental and emotional problems.
Unlike psychiatrists, who are licensed physicians, a mental health counselor cannot prescribe medications.
During counseling sessions, a mental health counselor provides therapy for mental health. Therapy sessions may involve discussing problems, devising solutions, teaching new coping skills, and uncovering underlying issues or unaddressed childhood problems that have contributed to current mental health conditions.
Mental health counselors may also provide psychoeducation, which teaches people about symptoms of mental health conditions, as well as ways to manage them.
During the course of therapy with a mental or behavioral health counselor, people set goals that help them to overcome symptoms of mental illness or emotional problems and live a more fulfilling life.
Psychiatric counseling with a mental health counselor also provides a safe, supportive environment where people can discuss personal issues without judgment and receive guidance from a neutral party. When working with a behavioral health counselor, people often share their thoughts, feelings, and experiences.
The counselor may offer insight into the problems a person is experiencing, such as by giving a potential explanation for some of the problems or by making connections between people's thoughts and behaviors.
A mental health counselor can also help people to identify negative patterns in their lives or develop an awareness of behaviors or feelings that were previously subconscious.
Related Reading: 

Different Types of Therapy Approaches
The answer to "What does a mental health counselor do?" can be summarized as follows:
They conduct assessments, gathering comprehensive information about a person's history, family makeup, key

interpersonal relationships

, the current level of functioning, and current problems.

They may diagnose mental health disorders and provide education about symptoms of these disorders, as well as treatment strategies.

Mental health counselors teach people healthy ways of coping with stress and mental health conditions.

A mental health counselor may hypothesize about the reasons for a person's current problems, such as by tying them back to unresolved issues from the past.

In collaboration with clients, behavioral health counselors create treatment plans and help clients to set goals to improve their lives.

Mental health counselors tend to spend a significant amount of time conducting

talk therapy

, which involves not only asking questions of clients and providing feedback but also listening to clients' stories.
Related Reading: 

Different Types of Therapists and What Their Work Entails
7 Types of mental health therapy
While mental health counselors all provide talk therapy, the reality is that there are numerous types of mental health therapy. According to experts, some common therapy types are as follows:
Cognitive-Behavioral Therapy (CBT)
CBT is perhaps one of the most popular types of mental health therapy, and it involves looking at the relationship between thoughts, feelings, and behaviors and learning new ways of thinking to alleviate negative feelings and make positive behavioral changes.
Dialectical Behavioral Therapy (DBT)
DBT was designed specifically to treat individuals with borderline personality disorder who struggle with suicidal thoughts and behaviors, but it is sometimes used for other mental health conditions.
In dialectical behavioral therapy, people learn to accept their unhelpful thoughts and feelings, but they also move toward positive change, developing healthier coping mechanisms for distress.
As its name might suggest, interpersonal therapy helps a person to evaluate their relationships with other people and make improvements in these relationships.
In interpersonal therapy, a person works with their therapist to uncover unhealthy relationship patterns and learn more adaptive ways of interacting with other people. This type of therapy can help people to navigate life more effectively by improving their social skills.
The ultimate goal of psychodynamic therapy is to become aware of unconscious patterns of behavior that have roots in the past, such as childhood.
For example, a person in psychodynamic therapy may talk about issues in their life, and with the help of a therapist, connect these issues to unresolved pain from earlier in life. Once a person becomes aware of these unresolved issues, they can begin to work through them.
Mentalization-Based Therapy
Like DBT, mentalization-based therapy is often used to treat individuals living with a borderline personality disorder. This type of therapy teaches people to mentalize, which is the process of evaluating your own thoughts and feelings.
Through mentalizing, people also learn to evaluate the behaviors of others, thereby increasing their empathy. This is an important skill for individuals with borderline personality disorder, who tend to have an unstable sense of self and difficulty empathizing with others.
In this type of therapy, a person comes face-to-face with the trigger for anxiety or a phobia in the safety of the therapeutic setting with a mental health counselor. The counselor helps the person to cope with the anxiety or fear associated with the trigger so they can implement these coping strategies in daily life.
Before being exposed to a trigger, the mental health counselor can help people to practice coping strategies that can relieve stress and anxiety.
Short for eye movement desensitization and reprocessing, EMDR is used to treat post-traumatic stress disorder (PTSD). The therapy works by requiring individuals to move their eyes back and forth while telling the details of a traumatic event.
There are, of course, additional types of therapy beyond the ones discussed above, but these are some of the more common therapeutic modalities used in psychiatric counseling with a mental health therapist.
Some mental health counselors specialize in one type of therapy, whereas others may use a variety of approaches. No single therapy works for everyone, but most people can find some form of talk therapy that suits their individual needs.
Research supports the effectiveness of various types of psychotherapy. In fact, a recent report in Epidemiology and Psychiatric Sciences analyzed various different studies and found that therapy was effective for treating depression, regardless of the specific type of therapy.
Related Reading: 

How to Cope With Your Mental Health Issues in a Relationship
People often wonder about the difference between a mental health counselor vs. psychologist, as well as differences between counselors and other professionals, such as therapists and social workers.
In general, the therapist is an umbrella term that refers to mental health professionals who provide talk therapy. Mental health counselors, psychologists, and social workers can all fall under the category of a therapist if they practice talk therapy.
That being said, there are some more differences between a mental health counselor, psychologist, and social worker.
Mental health counselors have a master's degree in counseling and are licensed specifically as professional counselors. Psychologists, on the other hand, have doctoral degrees in psychology and are licensed as psychologists. Finally, a social worker is licensed specifically in social work.
Entry-level social workers can practice case management with just a bachelor's degree, but to become a clinical social worker and practice independently as a therapist, a professional must obtain a master's degree in social work.
Another distinction between a mental health counselor vs. social worker is that not all social workers practice therapy. Talk therapy is just one area in which social workers may

practice

.
Social workers are also found working as addiction counselors or in government agencies, such as child protective services, social welfare agencies, or organizations that provide services to disadvantaged groups, such as older adults or individuals with disabilities.
Social workers may also work in schools or healthcare settings, and they ensure that people are able to meet their needs, including needs for food, clothing, financial resources, healthcare, and mental and emotional wellbeing.
Related Reading: 

What's the Link Between Marriage & Psychological Well-Being
Considerations when looking for a mental health counselor
When looking for a mental health counselor, there are some things to keep in mind. To begin with, you may be wondering, "Where do mental health counselors work?"
These professionals are employed in a variety of settings, including public agencies, community mental health centers, non-profits, universities, clinics, and private practices.
If you are settling on a mental health counselor, it is important to consider the counselor's area of expertise.
For instance, some counselors may be better trained to treat anxiety, whereas others may specialize in family issues or relationship problems. Consider the counselor's training and area of expertise and the type of therapy they use.
Remember that there is more than one type of mental health therapy, so you may have to search for a mental health counselor who uses a method that seems like a good fit for you.
Cost is also an important factor to consider. Many mental health counselors accept insurance, but some do not. Before beginning treatment, you should determine whether the counselor you have chosen accepts your insurance benefits. You would also benefit from learning about the out-of-pocket cost of treatment.
Related Reading

: 

Know About the Impact of Mental Health on Relationships
Costs incurred to seek therapy
The cost of treatment with a mental health counselor will depend upon what type of insurance you have and whether your insurance provider covers therapy for mental health. The cost can also vary depending upon where you live and the specific credentials of your mental health counselor.
If you have insurance, your provider is likely to cover at least some of the costs of mental health counseling, but you will probably have to pay a copayment for each visit with your mental health counselor.
If you do not have insurance, you may qualify for Medicaid, which offers insurance to low-income Americans and covers the cost of mental health services.
If you have questions about the cost of psychiatric counseling, it is best to contact your insurance company or your mental health counselor's office to determine what you can expect to pay out of pocket, as the price can vary widely.
Related Reading: 

Low Cost Therapy for Married Couples
Conclusion
Mental health counselors are one type of licensed mental health professional that can provide services to individuals with mental or emotional problems.
They can help people to overcome challenges such as family conflict, low self-esteem, or depression and learn healthy ways of coping with stressors and symptoms of mental illness.
If you are looking for a mental health therapist in your area, the Behavioral Health Treatment Services Locator from the Substance Abuse and Mental Health Services Administration may be of interest to you.
Share this article on
Want to have a happier, healthier marriage?
If you feel disconnected or frustrated about the state of your marriage but want to avoid separation and/or divorce, the marriage.com course meant for married couples is an excellent resource to help you overcome the most challenging aspects of being married.
More On This Topic
You May Also Like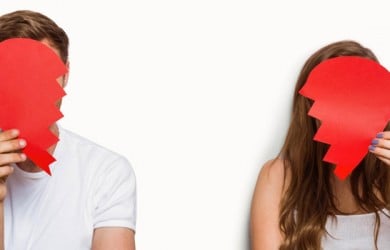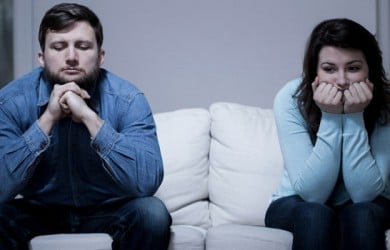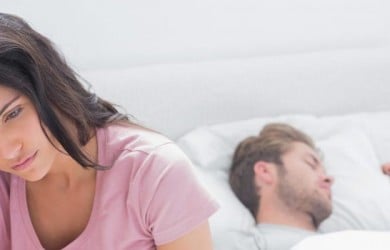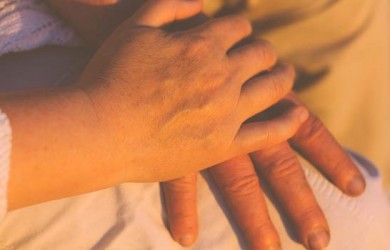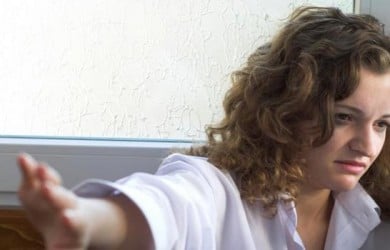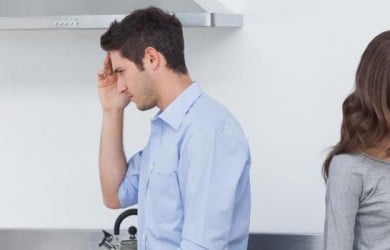 Popular Topics On Marriage Help