What Are the Best Words to Describe Love?
Have you ever been in love? Or, are you beginning to fall in love?
If yes, you must be aware that being in love makes you experience unparalleled happiness that you must have never felt before.
If you are asked, how do you know you love someone, or how do you feel being in love, you might fall short of the right words to describe love.
Perhaps, you might end up saying that you feel happy. And, if someone asks you, what makes you happy, you might not have a good reason to tell. Well, this is the power of love!
Love is a powerful emotion that you can feel, but not constrict it in mere words. Nevertheless, in this article, some beautiful words of love are used to give you a near feeling of what it is to love and be loved.
How to describe love
The common consensus is that love is a beautiful emotion to be in, or it is a marvelous feeling – all these things may hold true for many people.
However, one thing that really stuck with the infamous dialogue on love spoken by the twelfth Doctor is that love is not just something one feels; it is a promise that one makes.
When it comes to words to describe love, it is a promise to love and cherish the other, to respect and devote their life and heart to the other, to grow with each other and to help each other out in whatever way we can.
As each person is raised differently, and they experience life differently; therefore, their needs and wants in life will be different.
As cliché as it sounds, there is a nutter for every nut case. Whatever kind of a person you are or are looking for, give it time and have patience, and they will find you.
It implies that everyone cannot explain love in some standard or well-defined manner. Just like you, every single person is unique, and thus, the ways of describing love for every individual are unique.
What is the strongest word for love?
As said earlier, there is no one word to express love. There are several different words for love.
So, if you ask, what is a better word for love, for some it may be 'sacrifice.' For others, it may be compassion or understanding, or respect, or some other word for love.
The best way to know what love is to not go by the hearsay, and fall in love yourself, sink in the feeling and experience it with all your heart.
What it means to love someone can't be explained entirely by anyone. After all, everyone has their own love language.
To be in love can make you or break you.
So, how do you define love? Or, what words can describe love?
If you were to ask an individual to describe the feeling of being in love or to just use any words to describe love; the answer that you will get might be a beautiful feeling, serene, the world makes more sense, end of all pain and heartache; but seldom does anyone say that it is an enormous responsibility.
To be in love or to admit to being in love is like someone has given you the opportunity to destroy them completely, they have personally hand-delivered the ammunition, and it is up to you that what you do with it. That will either make you or break you!
Different people will have their own words to describe love; based on their background, personality, life, past heartbreaks, or successful relationships.
There are no definite rules or steps to follow.
What you take out of it is definitely up to you as there are no set rules or scientific steps to follow when one falls in love.
It is a slow and strenuous process, where you get better by trial and error, where you have to be patient, and kind, responsible, and generous; because love is nothing if not the attributes mentioned before.
In order to describe love in explicit words, a study was conducted. The result was comprised of very interesting and jaw-dropping answers from two different sets of people.
Group A had people who were single, and Group B had people who have been in a relationship for over a year or were married.
This is how they decided to describe love.
Group A aka the single squad
For the single gals and guys, some words to describe love are:
Indescribable

About give and take

Security

About giving respect

Being in sync with your significant other
Group B the ones in for the long haul
The till death do part, and the long haul ones sang a different tune. For them, love words are:
Accepting the significant other's flaws

Healthy communication

Being vulnerable

Equality

Patient

Growing together

Knowing the significant other's love language and what makes them truly happy

Knowing your significant other's language, when they are silent or what are they upset about without actually them telling you.
In a nutshell
Being in love is not a child's play.
Once realized, only let your feelings known if you have the intention of following through. Life is too small; you play with an innocent someone's emotions and leave them willy-nilly.
You will know how to describe your love, or you will know the words to describe someone you love, which will be different and unique and special; because you are different and unique, and special.
Rest assured, each love story is special.
Also Watch:
Share this article on
Want to have a happier, healthier marriage?
If you feel disconnected or frustrated about the state of your marriage but want to avoid separation and/or divorce, the marriage.com course meant for married couples is an excellent resource to help you overcome the most challenging aspects of being married.
Learn More On This Topic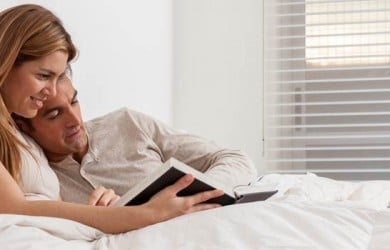 You May Also Like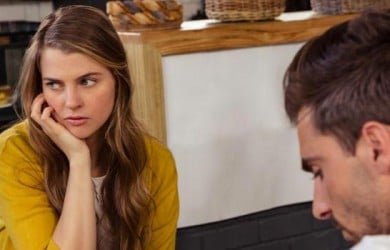 Popular Topics On Married Life