12 Games People With Narcissistic Personality Disorder Play
Ever been in a relationship with a narcissist? Someone who constantly needs admiration and keeps telling you how superior they are to others? Did you often have to hear how lucky you are to have them?
If you've said yes to these questions, chances are you might have been dealing with a narcissist. These people play narcissist mind games to manipulate and control others around them.
Let's look into what narcissistic mind games are, why narcissists play games, and if playing mind games with a narcissist can help you beat them at their own game.
What is a narcissistic mind game?
Narcissistic mind games are manipulation tactics designed to mess with your mind and confuse you so that narcissists can use the relationship to their advantage. Narcissists tend to use mind games to appear superior or more powerful than you.
Here are a few examples of how narcissistic mind games may look like.
In the

early part of the relationship

, they move fast and seduce you.

The narcissists suddenly stop responding to your texts/calls and start ghosting you

Narcissists flirt with other people

even when they're around you

They don't want to discuss where the relationship is going

They expect you to know what's going on in their mind

They don't want to introduce you to their friends and family

They blame you

for whatever happens and act like victims

You have to chase them because they won't call or text you first

They make promises and don't keep their words later on

They withhold feelings and affection
Why do Narcissists play manipulation games?
Why do narcissists play games, and what do they get from it? Research shows that narcissists want to enjoy uncommitted pleasure. They enjoy meeting their needs from different people without caring about their partner's needs or being committed to them.
People with narcissistic personality disorder tend to lack empathy. They use their relationships to boost their ego or self-esteem. You have to keep providing them with a narcissistic supply if you want to be in their life.
Why do narcissists play mind games with people around them? They live with an inflated sense of self-worth and lack compassion towards others as they have a personality disorder called NPD( Narcissistic Personality Disorder).
12 mind games people with narcissistic personality disorder play in a relationship
Here are 12 common mind games narcissists play.
1. They want to know everything about you
It might feel good when someone shows genuine interest in your life. But, narcissists do it to find out your weak spots. You may be a strong-willed and talented human being who fell into the trap of trusting the narcissist and revealing your deepest secrets.
The narcissist will use that against you whenever there's an argument, and you don't give in to their demands or don't do as they say. They take pleasure in using your weakness against you to destroy your self-esteem and feel superior doing it.
Related Reading: 

15 Signs of Compatibility Between You and Your Partner
2. They gaslight you
A manipulative narcissist will play mind games to manipulate you to the point where you'll start to question your judgment, memory, and reality. For example, you told them to do something they probably forgot to do.
Instead of admitting that, they'll now say you've never told them to do it, and you're imagining things. You'll turn out to be too sensitive, out of your mind, or crazy for not remembering their version of events or being hurt by their actions. This is called gaslighting.
Their goal is to make you believe that you've got mental health issues and need help. When that happens, instead of recognizing their emotionally abusive behavior, you might start to think you're overreacting and they didn't do anything wrong.
Watching this video might help you understand what a narcissist would say to manipulate you.
3. They use love-bombing
Love-bombing is one of the most used narcissist manipulation techniques. The narcissist starts to bombard you with love and affection right off the bat. They overwhelm you with thoughtful gestures and attention to make you dependent on them.
They might show up unannounced at your house, send flowers and gifts on random occasions or tell you that they can't imagine their life without you even though you've just met.
Please make no mistake. They do it for the thrill of the chase and will probably lose interest once you start to reciprocate.
Related Reading: 

15 Signs of Love Bombing and How to Avoid It
4. They ghost you
After seducing you and making so many romantic gestures, they suddenly disappear into thin air. You may have no clue what happened and start asking yourself if you've done something wrong or offended them in any way.
You don't find them on social media anymore. They don't even bother to pick up or return your calls. When someone suddenly cuts off all communication with you without any warning, this is called ghosting.
There's no way to be sure if the narcissist will be back or not. They may come back and make up some excuse to get away with it if they think they can get something from you.
5. They have a 'fear of commitment'
Most people with narcissistic personality disorder present themselves as commitment-phobes who'd been through traumatic experiences in their past. They'll make up stories about how their ex was abusive who betrayed them and turned them into who they are now.
While there may be some truth, they use their sob story to create escape routes. They can use it if they get caught cheating or don't want to continue the relationship. They may tell you that they made it clear that they didn't want a committed relationship in the first place.
Related Reading: 

What Is Fear of Marriage (Gamophobia)? How to Deal With It
6. They play the blame games all the time
No matter the situation, narcissists don't want to take responsibility and accountability for anything. Nothing ever seems to be their fault. If you call them out on something, they manage to find a way to project the blame onto you or someone else.
Research shows that narcissists tend to show a victim mentality. They may play the victim instead of taking responsibility for their wrongdoings. So, don't be surprised if you turn out to be the bad guy because of calling them out.
Even when they talk about past relationships, they are always the victim in their story.
7. They withhold affection
This is another one of the narcissist games used to control and manipulate their partners. They may withhold love and attention, start to stonewall you, or give you silent treatment to get whatever they want.
They may stop having sex, even holding hands, and don't want to do anything with you, for that matter.
Since people with narcissistic personality disorder lack empathy, they intentionally neglect you while they have no problem interacting with others in front of you.
Related Reading: 

26 Signs Your Wife Loves You
8. They use triangulation
Triangulation is another mind game narcissists play to gain and maintain the upper hand in a relationship. Triangulation can come in many forms.
For example, the narcissist may suddenly bring up their ex and start telling you how their ex would never treat the way you treat them.
They might also tell you that their ex wants them back and wonder why they ever left. This mind game is used to remind you that they've got someone waiting for them if you stop enabling them. So, you start to cave into their demands because you don't want to lose them.
9. They use intermittent reinforcement
Narcissists love to keep you on your toes. So, they sometimes show too much affection in between their repeated episodes of violent behavior. It's unpredictable when you'll get on their good side again to be treated with love and care.
So, you keep trying to please them and start to believe that they're good people who sometimes mistreat you.
10. They try to isolate you
Isolation is one of the most common games narcissists play. They want to control you, and what is a better way to do that than putting your friends and family against you? That way, they can be your only source of social and emotional support.
This is how a narcissist plays you to lose touch with your close ones and start to depend on the narcissist only. They're smart enough to charm your family first so that later on, they can say things to them to create misunderstanding between you and your family.
Related Reading: 

Am I Ready for a Serious Relationship: 25 Sure Signs You're Ready
11. They flirt with people in front of you
How to play head games with a narcissist when they keep finding new ways to mess with your head? Narcissists play mind games by flirting with others while around their significant others to make them feel jealous and show them how desirable they are to others.
Narcissists' emotional manipulation doesn't end there. If their open or subtle flirting bothers you too much and you end up asking them why they're doing it, they'll deny it. It gives them a chance to say that you're jealous and imagining things as always.
This is just another ammunition for them to gaslight you.
12. They want to scare you
Narcissists don't like to be called out on their bad behavior and may throw a fit if you ever try to confront them. To avoid their violent behavior and angry outbursts, victims avoid bringing up issues that might upset the narcissist.
They use intimidation so that you start to fear them and don't dare to speak up or stand up for yourself. This is a control tactic used by narcissists, and they'll make sure you think that they're doing this for your good.
Related Reading: 

10 Signs She Loves You but Is Scared to Commit Again
Conclusion
While narcissists aren't inherently wrong people, being in a relationship with them might be challenging. They are too busy with themselves and don't have the empathy to meet your needs.
To deal with them, you may need to learn how to play a narcissist at their own game. So how to play a narcissist's game? An excellent place to start would be to ignore their games instead of playing it yourself, make yourself a priority and set healthy boundaries so they can't take advantage of you.
Share this article on
Want to have a happier, healthier marriage?
If you feel disconnected or frustrated about the state of your marriage but want to avoid separation and/or divorce, the marriage.com course meant for married couples is an excellent resource to help you overcome the most challenging aspects of being married.
More On This Topic
You May Also Like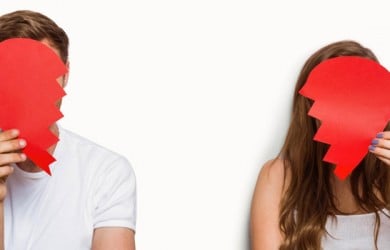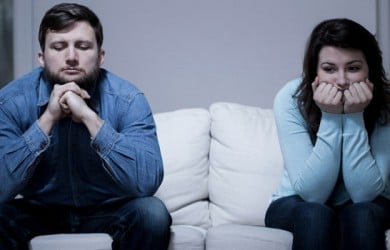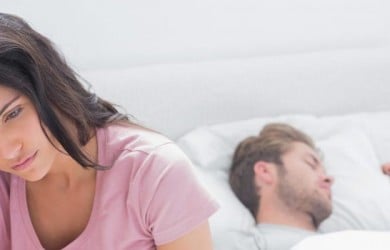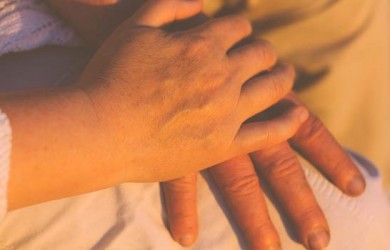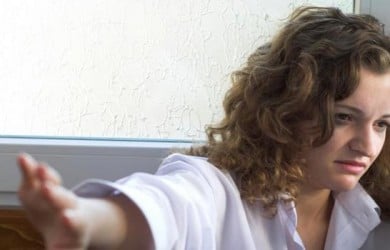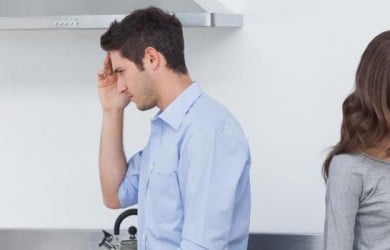 Popular Topics On Marriage Help