25 Weird Things Narcissists Do: Phrases and Signs
Some of the weird things narcissists do include finding a way to infringe on their mate at the most inopportune time. That can be whether the partner is sound asleep or falling ill, and the individual finds a reason that they must disagree on that very point in time.
Even if their significant other advises they have an early morning to contend with and need their rest, the narcissist will go so far as to keep the argument going through the entire night. Because narcissism has the person believing they are self-important, the individual doesn't believe the behavior is wrong or that anything they do is inappropriate.
How to know if you're in a relationship with a Narcissist
Sometimes it can be tough to know when you're in a relationship with a narcissist. They are often very good at what they do to keep themselves hidden while right in front of you.
Ordinary people have the potential for being thoughtless and even self-absorbed, but the narcissist takes things to a whole other level. They are unfeeling to those around them unless they can manipulate their emotions to get what they want.
Related Reading: 

Stages of a Relationship with a Narcissist – Don't Miss These Red Flags
How do narcissists cope with being ignored?
A narcissist doesn't like to be made to feel humiliated. Being ignored by someone when they have this superiority complex brings them a sense of humiliation because you're denying them that self-indulgence. That forces the individual to lash out in anger.
With narcissism, a person can become enraged with further efforts to gain attention, often using abusive or toxic tactics. The reason for the behavior is they're forced to face the delicate part of their egos, insecurities, and lower self-esteem.
Phrases used by narcissists
Narcissists use language that needs translating to discern their manipulative meaning behind the context. While these individuals believe in their superiority, there's underlying insecurity and low self-esteem to a different degree.
That causes them to enjoy bringing down well-meaning people as if it were a game since these people lack empathy. When holding a conversation, it's as if you need to hear the behavior more so than the words. Check out some things a narcissist would say.
1. "I love you"
They want to own you or control you. The desire is to use you. When a narcissist "falls in love," there is sweet talk about drawing a person in and then mistreating you for their pleasure. It is a manipulative tactic that establishes a bond that can be exploited for the narcissist's gains.
Also Try: 

How to Know if Someone Loves You Quiz
2. "I'm sorry"
The person is not sorry but prefers to end the argument so the toxicity can continue. There is no regret for the behavior; they're upset they got caught and sorry for themself for being held responsible. They don't believe your emotions are valid.
3. "This person is merely a friend"
The narcissist has backup mates in the instance they become bored and care to replace you when you depart. In some cases, the backup might participate as a third party to the relationship without the partner's knowledge. If there's any suspicion, the narcissist will pin the "controlling" behavior on you.
Also Try: 

Is Your Partner Likely To Cheat On You?
4. "You're jealous and insecure"
The narcissist loves this; it's almost like competing for attention with the mate's own personality; it gives them power. The more the person criticizes and belittles, the more diminished you feel and the greater their hold over you.
As the narcissist flirts with other people, you become angry and fight harder for their attention, playing right into their hands.
5. "You carry trust issues"
The narcissist is among the most untrustworthy individuals. There is no problem with betrayal from this person, but you won't find admissions or someone who finds that they do anything wrong.
The ideal situation would be to trust your own instinct and leave the toxicity, but that would be humiliating for the narcissist, and they won't allow it.
How do narcissists react when they can't control you
When a narcissist feels like they've lost control, it makes them feel threatened. That brings a sense of anger and the desire to threaten you.
The individual is toxic and tends to an abusive partnership. That is reason enough to end the relationship, but once you receive threats, it's time to walk away.
25 weird things narcissists do that make you watchful
The weird things narcissists do in a relationship are to garner more power. You have to pay attention to their every move because there is a plan despite what might appear. Check this podcast on the "Science of Narcissism."
1. Unsolicited advice
In situations where you have, in no uncertain terms, noted that you need no help, the narcissist personality will provide their two cents even when it's entirely inappropriate. It allows them to control and distract you from your ultimate goal.
2. Mimicking you
Unusual signs of narcissism include mimicry of every element of who you are, down to your mannerisms, not to flatter. Still, to the point, it almost feels like identity theft since they use these traits for their own benefit.
With no genuine sense of who they are, the individual looks for likable attributes they can make their own. They don't care about whether this could cause discomfort to the person they are mimicking or the ones expecting authenticity from them.
3. Enraged when challenged
What does a narcissist do when they feel they're losing control or if you in any way challenge them? They become enraged since their superiority is being tested. The person feels they are regaining their power when they present toxic anger to the "offensive character."
Research shows that outbursts of anger showcase a temporary loss of impulse control. It makes one forget their surroundings and the etiquette they are supposed to maintain. Narcissists are prone to these outbursts as they feel no remorse or empathy towards others.
4. Pity as a tool
A narcissist fake crying might be their ploy to make you feel sorrow for them after mistreating you. When you pity the narcissist, they are free from carrying accountability; instead, watching you attempt to please them.
Narcissists use pity to manipulate your emotions into getting whatever they want. When this goes on for a long time, you may have to deal with gaslighting, loss of confidence and frustration with the situation itself.
5. Apologies inauthentic
On the rare occasion there's an apology, the behavior will continue, likely even worse than before the apology was given. The apology itself will be laced with excuses and blame passed onto someone or something else.
6. Gossip incessantly
One of the weird things narcissists do is spread tales about people to get them against each other.
The idea of ostracizing those who they deem threatening to their superiority is empowering, as is excluding these people. They will gossip behind the back or in public. Managing images puts them in control and on top of the social platform.
7. Recruitment of weak-minded
A narcissist's strange behavior is compounded by recruiting weak-minded individuals to help with their "dirty work" because a narcissist will not admit fault, giving them a "scapegoat.'
8. Smear your name
If you might have something bad to say about the narcissist and their behavior towards you, the narcissist hides things by creating a "smear campaign" to make you look like the bad one in the situation.
9. Holding affection
Some weird things narcissists do include withholding affection with no apparent cause. Generally, the average person will do so due to a conflict of some sort of turmoil; a toxic person will do so to hold your emotions hostage.
10. Stonewalling is their thing
A narcissist should be the representative for stonewalling because they will close a discussion with the tactic before it even starts. You don't have a say in the partnership, with needs and desires never considered.
Related Reading: 

What Is Stonewalling in Relationships & How to Deal With It
11. Walk fast
Weird narcissist facts dictate that an individual with this personality chooses to walk ahead of their mate in an effort to lose them while out. The narcissist can then hide out somewhere so they can then enjoy watching the panic as the search progresses.
Related Reading: 

Two Birds with One Stone: Couple Walking
12. Avoidance is their virtue
Weird things narcissists say in answer to questions include responding with questions for fear they might somehow reveal their true identity. The conversation tends to become defensive without a genuine cause.
13. Weight obsession
Wild facts about narcissists are that they will obsess over your weight and how you choose to eat, plus determine your portions and the sorts of foods you have. Further to make things worse, the narcissist's eating habits include eating food off your plate. The food issues lie with them regarding potential shame, possible body image issues, and self-control.
14. A voice of their own
Out of the weird things narcissists do, one includes speaking in a self-absorbed manner, almost dramatic, to draw attention to themself, with some taking on an accent to accentuate an edge of importance further.
15. Facial features
In that same vein, they will also make "theatrical" facial expressions to go along with their overly exaggerated voice to complete the effect. They are often unable to balance their emotions and are quite dramatic.
16. Gift giving
You have to wonder, do narcissists know what they are doing when giving gifts. Because they manipulate and possess such selfishness, they will either:
Not give anything or

Regift/gift something "cheap" or off-the-wall that means to diminish you or shows they take no time to learn what you like or

Provide something they could use that you have no purpose for or

Offer an exceptionally lavish gift to show their "generosity" at a point when they're attempting to draw you in

Have contingencies with the gift
17. Creative retelling
Why do narcissists lie about small things? Because they believe they're always right. They interpret things based on how they have to view the events instead of how something occurred. That means what happened in the past is up for creative retelling or blatant lies.
Watch this video to learn what we can learn from narcissists:
Related Reading: 

Cerebral Narcissist: What Does It Mean and How to Handle Them?

 
18. Strangers trump family
The people who already love them are no longer of interest. The weird things narcissists do involve looking to strangers often to find validation that they are indeed as wonderful as they already know they are. The people who already vie for their attention are no longer fun.
19. Dictators are their heroes
Because of their superiority complex, some of the weird things narcissists do include admiring dictators. The narcissist values dominance and sees people like the hierarchy, if you will, with a higher class such as themself ruling over those less worthy.
Related Reading: 

Identifying the Characteristics of a Narcissist Partner
20. Hiding possessions
Weird things narcissists do that make no sense involve hiding things that belong to their mates, like pharmaceuticals, cash, and other essentials. The individual finds the game hilarious after finally returning the items since they were able to make someone believe they were losing their mind.
21. Oblivious to fault
When contemplating how to get a narcissist to tell the truth, it could be a long, challenging road since the individual finds themselves faultless for any wrongdoing. It will turn any situation around to look like you were the cause. They are always in control, holding power.
22. Don't blink
It's curious why some narcissists don't blink. Why do narcissists stare is unclear, but it would be more creepy than weird and cause most of us to walk away rather than admire the person – quickly.
Narcissists are often unaware of the discomfort that they are causing others. Hence, they are not able to rectify things that bother others. Their default can be to not blink and they won't realize that it is creepy to the ones around them.
23. Erratic mood swings
Bordering on "Jekyll and Hyde," the narcissist has an intense burst of erratic mood swings that is quite disturbing. The episodes are unexpected, without explanation and may often leave you reeling from the impact.
Being in any sort of relationship is very demanding as their random outbursts would compromise your sense of safety and comfort. Being around them can be scary because you can't predict when the next mood swing will be and what would be the cause of it.
24. Bad losers at games
When wondering are narcissists messy, you should avoid playing games with the poor sport. Generally, a game will be tossed across the floor if the sad-sack loses.
25. Speaking to oneself
Among the weird things narcissists do is talk to themself. That in itself is not that unusual since we're all guilty of that once in a while. Still, the narcissist will hold a conversation, including answering themselves, often in a mirror to see the person they're speaking to.
Final thoughts
While we can readily make fun of the narcissist, the individual is also quite sad. There is a definite underbelly that's suffering from quite a bit of insecurity and low self-esteem that needs to be covered up by this exaggerated persona created, complete with the voice and the facial expressions.
When the cover has the potential for being blown, the individual becomes enraged because their vulnerability could be exposed, and that's the last thing they want. The potential for humiliation is great if that were to happen, and that's why they lash out.
The bad part about that is some of these people become abusive to the detriment of their mates. The disorder then becomes dangerous for the person exposed to the narcissist.
It's a challenge having a partnership with these people. The very best you can do as a person attempting a relationship is to reach out for counseling to help the individual suffering the effects because they do indeed need help.
The professional can assist with the disorder and the underlying insecurities. It won't be an easy path for this personality, but it will be ultimately beneficial.
Share this article on
Want to have a happier, healthier marriage?
If you feel disconnected or frustrated about the state of your marriage but want to avoid separation and/or divorce, the marriage.com course meant for married couples is an excellent resource to help you overcome the most challenging aspects of being married.
More On This Topic
You May Also Like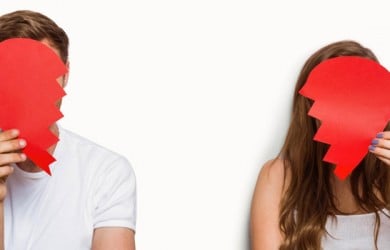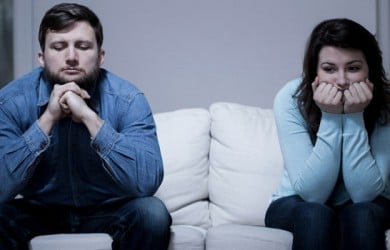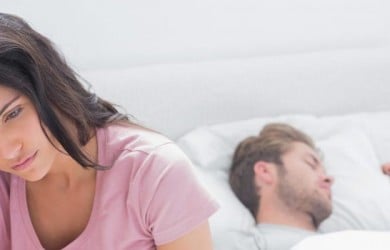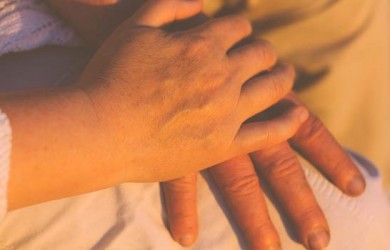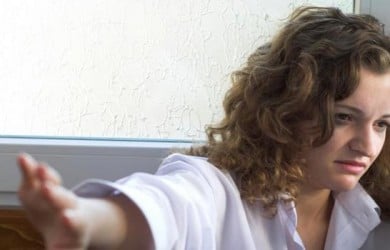 Popular Topics On Marriage Help