Narcissist Break up Games: Reasons, Types & What to Do
Gathering up the courage to let go of a toxic and abusive relationship is easier said than done.
In fact, a narcissist will trap their victims in a nightmare. One day, they will shower their partners with love, and then the next day, they make them feel worthless and ugly.
Why do people find it hard to let-go or break up with a narcissist?
Have you ever heard of narcissist break-up games? When this master manipulator plays his cards, the poor victim will find themselves absorbed in a life of lies, abuse, and unhappiness.
Why do narcissists play games and is there still hope that a victim would finally learn the break up game and ultimately, break free?
Related Reading: 12 Games People With Narcissistic Personality Disorder Play
What are narcissist break-up games?
"Don't you see what he's doing?"
"Just pack your bags and leave!"
Breaking up with a narcissistic person is difficult, and even after the break-up, their abusive past still haunts many victims.
Many people think you can just pack your bags and leave without knowing how a master manipulator can play with your mind, emotions, and even your thoughts.
How do you define narcissist break-up games?
Narcissist break-up games are manipulation techniques that a narcissist used to control their partners or victims.
If a person realizes how toxic their relationship is and lets go, a narcissist will start playing games to instill confusion, doubt, and even guilt to their partners.
It's their way to get back at their partner and if it would work, even turn things around in their favor.
Related Reading: 15 Best Ways to Emotionally Detach From a Narcissist
Why do narcissists play breakup games?
A master manipulator, often charming, and someone who can get away with what they want. These are just some descriptions fit for a narcissist, but did you know that their biggest fear is being alone?
They thrive when someone loves them, when someone gives them praise, attention, and admiration. Unfortunately, they cannot share the same feelings or emotions.
Once a person with NPD realizes their partner wants to leave them, they opt for narcissistic mind games. They aim to confuse, cause guilt and change the mind of their partners to make things work for them.
They also want to get the upper hand and get back at their ex for leaving them. Narcissist doesn't want their ex to realize that they can live a good life without them.
Sometimes, it might look like the victim becomes the bad person, and the narcissist becomes the one who's right.
These narcissist games or manipulation techniques will only make things worse for the victim.
Is it possible to recognize narcissistic games?
Types of narcissist break-up games
Narcissist mind games after a breakup are their last straw to control the situation, but it's the most toxic phase that a victim will experience.
1. Silent treatment
A narcissist's silent treatment after a break up is a way to punish them. If they know that their partner can't stand silent treatment, then a narcissist will use this so they can manipulate their ex-partner.
2. Gaslighting
Anxiety after a breakup with a narcissist is common, especially when you experience gaslighting.
Psychopaths and people with NPD use this 'game' to torture the people who love them. Gaslighting works by making its victims feel confused about the things they have done or said.
It's so cruel that it makes the victim question their reality and even their sanity. In severe cases, they leave their victims mentally destroyed to where they can no longer believe themselves.
Related Reading: How to Deal with Gaslighting in 6 Easy Steps
3. Triangulation
One of the break up games played by a narcissist is when they bring a third person into the situation to hurt their partner even more.
They use the third person to make their ex feel inadequate, ugly, insecure, and ultimately make them feel jealous. A narcissist aims to show off a 'better' replacement.
4. Grand gesture
Another narcissist after-break-up game you can expect is what we call the grand gesture. As the name suggests, the narcissist will plan and execute a big sweet and romantic gesture, preferably in front of family and friends, to woo their ex into reconciliation.
From buying jewelry, singing for them, buying a new car, to buying their ex chocolates and flowers every day. Unfortunately, none of these are real.
5. Hoovering
Narcissists will also try hoovering techniques so they can manipulate their ex into giving in to their demands, such as sex, money, and even love.
How would this be even possible? Emotional blackmail and threats are just some things you can expect from hoovering.
For example:
"Hey, I'll drop by, and we'll have dinner, okay? I tried calling you, but you're not answering. Hit me a message, or I'll just drink this poison in front of me. Miss you!"
6. Love bombing
A narcissist will know what 'game' to use. Another narcissist break-up games you can expect is love bombing. A trick used in the beginning of a relationship or marriage.
The abuser would show their partner, their friends, and even the world through social media that they are the best.
They would shower their partners with gifts, be caring and sweet, even doing the same to their family and friends. Once the narcissist sees that they have established what they want, they show their true colors.
7. Ghosting
Ghosting is when a person with NPD disappears like a ghost. With no reason and no explanation, they just disappear. They change numbers and don't return calls or private messages.
It's their way to punish their partners or ex for doing something they don't like. They could also do this when they are done, meaning you no longer interest them and they have found a new victim.
Related Reading: What Is Ghosting: Signs, Examples & Ways to Cope
8. Victimization
Narcissists are outstanding actors! They love showing everyone that they are the victims, even though it's the other way around.
True enough, with their charm and how they presented themselves as the perfect spouse, many people, including the victim's family, would often believe the abuser.
They would make up stories that will eventually point to their partners being the one who caused them trauma and hurt.
Related Reading: How to Recognize and Deal With Victim Mentality
9. Baiting
A narcissist will do their best to lure their exes back. Making them believe that they've changed and they are still in love.
When they see that it's working, then they would torture their ex by showing them they don't intend to get back together. It's a way to punish their ex and feed their ego.
10. Bad mouthing
Narcissist break-up games include bad-mouthing their ex to make it look like they are the victims. When people go to them and ask what happened, they would tell their side of the story while making sure to highlight their partner's bad side.
These manipulators will change the story to make it look like they are the martyr and loving spouse, while the actual victim becomes the evil one.
11. Revenge
A narcissist will depend on the people around them and their ex's personality to come up with a scheming game to get revenge.
Their goal isn't to reconcile, but to get revenge. They will do their best to get all the family of their ex to side with them and then hurt their ex for leaving them.
As a consolation and to save their face, a narcissist will do anything and everything just to hurt the person who left them.
Related Reading: What Revenge Tactics You Can Expect from a Narcissist
How does it feel to be on the other end of the narcissist break-up games?
Breaking up with a narcissist is never easy. It's a long road that needs planning, support, and lots of courage.
Unfortunately, sometimes, even the victim's family would side with the narcissist.
There are many cases where the victim's family would even convince them to get back together because they see the efforts of the narcissist. This makes the victim feel alone and hopeless.
In some cases, the victim feels they are no longer capable of getting back the life that they had lost.
If you feel like you need help, try this self-exercise by Julia Kristina Counseling. CBT or Cognitive Behavioral Therapy will help you especially when you're in an overwhelming situation.
What is it like to be on the other side of a narcissist's games?
It feels like you're trapped in a long black tunnel and even if you scream, no one hears you. You endure and do your best to crawl out of that hell, and when you do, you're still too weak to stand up.
This becomes twice as hard when they have kids because the victim tries their best to protect the children while trying to stay strong.
That is why victims may often need therapy, support of loved ones, and help to get back on their feet. Aside from that, they also need help to ensure that they will no longer fall victim to their ex's games.
Takeaway
When a victim finally has enough and leaves their narcissistic partners, the abuser will feel compelled to get revenge.
This is where the narcissist break-up games follow, and true enough, these manipulative tactics can be devastating to the victim.
So, if you are a victim or you know someone who is, help them and offer support. Speak up and don't be afraid. Seek help, if you need it, and be hopeful that you can go back to your old self and live the best life.
Share this article on
Want to have a happier, healthier marriage?
If you feel disconnected or frustrated about the state of your marriage but want to avoid separation and/or divorce, the marriage.com course meant for married couples is an excellent resource to help you overcome the most challenging aspects of being married.
More On This Topic
Recent Articles
You May Also Like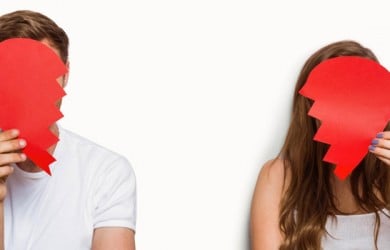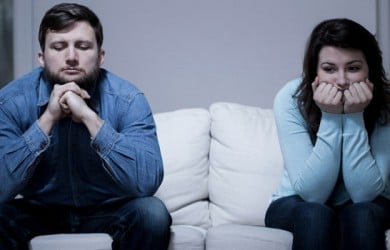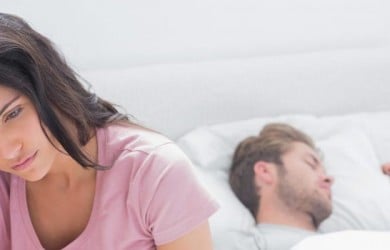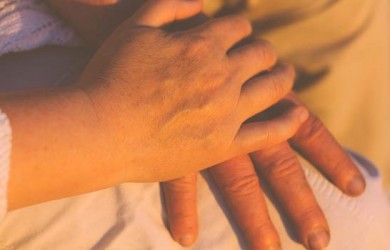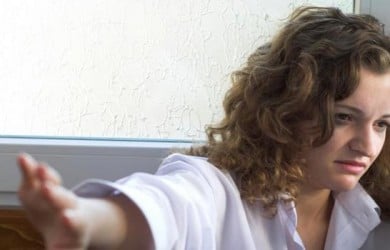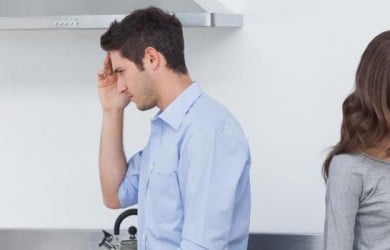 Popular Topics On Marriage Help