What Are Narcissist Breakup Games & How to Protect Yourself?
Gathering up the courage to let go of a toxic and abusive relationship is easier said than done. In fact, how does a narcissist break up with you? A narcissist will trap their victims in a nightmare.
One day, they will shower their partners with love; the next, they will make them feel worthless and ugly. Why do people find it hard to break up with a narcissist? What happens when a narcissist breaks up with you? Have you ever heard of narcissist breakup games?
When this master manipulator plays his cards, the poor victim will find themselves absorbed in a life of lies, abuse, and unhappiness. Why do narcissists play games, and is there still hope that a victim would finally learn the breakup game and, ultimately, break free?
What are narcissist breakup games?
"Don't you see what he's doing?" "Just pack your bags and leave!" Breaking up with a narcissistic person is complex, and even after the breakup, their abusive past still haunts many victims.
Many people think you can just pack your bags and leave without knowing how a master manipulator can play with your mind, emotions, and even your thoughts. How do you define narcissist breakup games? Narcissist breakup games are manipulation techniques that a narcissist uses to control their partners or victims.
If a person realizes how toxic their relationship is and lets it go, you might experience the games narcissists play to instill confusion, doubt, and guilt in their partners. It's their way to get back at their partner and, if it would work, even turn things around in their favor.
Types of narcissists break up games
Narcissist mind games after a breakup are their last straw to control the situation, but it's the most toxic phase that a victim will experience.
Narcissists often employ various tactics during a breakup to maintain control, manipulate, and emotionally harm their partners. Here are some common types of narcissist breakup games:
1. Silent treatment
A narcissist's silent treatment after a breakup is a way to punish their ex emotionally and exert control. This tactic preys on knowing their partner cannot tolerate being ignored or rejected.
By deliberately withholding communication and affection, the narcissist aims to manipulate their ex-partner's emotions, making them feel desperate, anxious, and willing to do anything to regain their attention and approval.
2. Gaslighting
Anxiety after a breakup with a narcissist is common, especially when you experience gaslighting. Psychopaths and people with NPD use this 'game' to torture the people who love them. Gaslighting works by making its victims feel confused about the things they have done or said.
It's so cruel that it makes the victim question their reality and even their sanity. In severe cases, they leave their victims mentally destroyed to where they can no longer believe themselves.
3. Triangulation
One of the breakup games played by a narcissist is when they bring a third person into the situation to hurt their partner even more.
They use the third person to make their ex feel inadequate, ugly, and insecure and ultimately make them feel jealous. A narcissist aims to show off a 'better' replacement.
4. Grand gesture
A Narcissist, after a breakup, can also play another game called the grand gesture. As the name suggests, the narcissist will plan and execute a big, sweet, and romantic gesture, preferably in front of family and friends, to woo their ex into reconciliation.
From buying jewelry, singing for them, buying a new car, to buying their ex chocolates and flowers daily. Unfortunately, none of these are real.
5. Hoovering
Narcissists will also try hoovering techniques so they can manipulate their ex into giving in to their demands, such as sex, money, and even love. How would this be even possible? Emotional blackmail and threats are just some things you can expect from hoovering.
For example:
"Hey, I'll drop by, and we'll have dinner, okay? I tried calling you, but you're not answering. Hit me a message, or I'll just drink this poison in front of you. Miss you!"
6. Love bombing
A narcissist will know what 'game' to use. Another narcissist breakup game you can expect is love bombing—a trick used at the beginning of a relationship or marriage. The abuser would show their partner, their friends, and even the world through social media that they are the best.
They would shower their partners with gifts, be caring and sweet, and even do the same to their family and friends. Once the narcissist sees that they have established what they want, they show their true colors.
7. Ghosting
Ghosting is when a person with NPD disappears like a ghost. With no reason and no explanation, they just disappear. They change numbers and don't return calls or private messages.
It's their way to punish their partners or ex for doing something they don't like. They could also do this when they are done, meaning you no longer interest them and they have found a new victim.
8. Victimization
Narcissists are outstanding actors! They love showing everyone they are the victims, even though it's the other way around. True enough, with their charm and how they presented themselves as the perfect spouse, many people, including the victim's family, would often believe the abuser.
They would make up stories that would eventually point to their partners being the ones who caused them trauma and hurt.
9. Baiting
A narcissist will do their best to lure their exes back, making them believe that they've changed and they are still in love.
When they see that it's working, they will torture their ex by showing them they don't intend to get back together. It's a way to punish their ex and feed their ego.
10. Bad-mouthing
Narcissist breakup games include bad-mouthing their ex to make it look like they are the victims. When people go to them and ask what happened, they would tell their side of the story while highlighting their partner's bad side.
These manipulators will change the story to make it look like they are the martyr and loving spouse, while the actual victim becomes the evil one.
11. Revenge
A narcissist will depend on the people around them and their ex's personality to come up with a scheming game to get revenge.
Their goal isn't to reconcile but to get revenge. They will do their best to get all their ex's family to side with them and then hurt their ex for leaving them.
As a consolation and to save their face, a narcissist will do anything and everything just to hurt the person who left them.
5 common examples of narcissists' breakup games
Narcissists may engage in various manipulative tactics during a breakup to maintain control, manipulate emotions, and protect their fragile self-esteem. It's essential to be aware of these behaviors to recognize and address them. Here are some common examples of narcissistic breakup games:
1. Silent treatment
The narcissist may use the silent treatment as a way to punish their partner for leaving them or as a means of expressing anger or resentment. This tactic involves ignoring or refusing to communicate with the ex-partner, leaving them confused, hurt, and excluded.
2. Gaslighting
The narcissist is breaking up with me, but they keep blaming me when I am not at fault. Gaslighting is a manipulative tactic where the narcissist distorts the truth or denies reality to make their partner doubt their memories, perceptions, and sanity.
During a breakup, the narcissist may use gaslighting to undermine the ex-partner's confidence and make them question the validity of their emotions and experiences.
3. Triangulation
Triangulation involves the narcissist bringing a third person into the situation to hurt their ex-partner even more. By using the third person to make their ex feel inadequate, ugly, insecure, or jealous, the narcissist aims to show off a perceived "better" replacement and make their ex-partner feel worthless and irrelevant.
4. Hoovering
Hoovering is a tactic where the narcissist attempts to draw their ex-partner back into the relationship or engage in intermittent reinforcement to keep their ex emotionally invested.
It can involve professing love, displaying false remorse, or making promises of change to manipulate the ex-partner into reconsidering the breakup and returning to the narcissist's control.
5. Smear campaign
During and after a breakup, the narcissist may engage in a smear campaign against their ex-partner. This involves spreading false information, rumors, or negative portrayals of the ex-partner to damage their reputation, isolate them from support networks, and maintain control over the relationship narrative.
It is important to note that these behaviors can significantly impact the ex-partner's mental and emotional well-being. Seeking support from friends, family, or a mental health professional can help navigate the aftermath of a relationship with a narcissistic individual.
5 reasons why narcissists play breakup games
A narcissist is a master manipulator, often charming, and someone who can get away with what they want. These are just some descriptions fit for a narcissist, but did you know that their biggest fear is being alone?
They thrive when someone loves them and gives them praise, attention, and admiration. Unfortunately, they cannot share the same feelings or emotions.
Once a person with NPD realizes their partner wants to leave them, they opt for narcissistic mind games. They aim to confuse, cause guilt, and change the mind of their partners to make things work for them.
These narcissistic games or manipulation techniques will only make things worse for the victim. Narcissists look for a constant need for admiration and lack empathy for others. When it comes to relationships, narcissists may engage in breakup games or manipulative behaviors for various reasons.
It's important to note that not everyone who exhibits narcissistic traits engages in breakup games, and not all breakups involve manipulative behavior. However, for those with narcissistic tendencies, there are several reasons why they might engage in breakup games:
1. Power and control
Narcissists thrive on having power and control over their partners. They can manipulate and control their partner's emotions and actions by playing breakup games. This allows them to maintain a sense of superiority and dominance in the relationship.
2. Attention-seeking
Narcissists crave attention and validation from others. By playing breakup games, they can elicit strong emotional reactions from their partners, giving them the desired attention and validation. Their partner's emotional distress becomes a source of narcissistic supply for them.
3. Fear of abandonment
Despite their self-centered behavior, narcissists often have deep-seated fears of abandonment. Playing breakup games allows them to test their partner's loyalty and dedication.
It allows them to gauge their partner's willingness to fight for the relationship, ensuring they always have someone to cater to their needs.
4. Maintaining a false self-image
Narcissists often have a well-crafted false self-image that they project to others.
By playing breakup games, they can manipulate the narrative and make their partner appear as the one who is at fault or responsible for the relationship issues. This helps maintain their image of being faultless and perfect in the eyes of others.
5. Emotional manipulation and punishment
Narcissists are known for their ability to manipulate and control others' emotions. They can subject their partner to emotional turmoil and confusion by playing breakup games. This serves as a form of punishment for any perceived wrongdoing or failure to meet their unrealistic expectations.
7 ways you can protect yourself from narcissist breakup games
Dealing with a breakup involving a narcissist can be challenging, as they may engage in manipulative and hurtful behaviors. Narcissistic breakup games can be emotionally draining and traumatizing for the victim.
However, don't worry! Here are some ways you can protect yourself from narcissist breakup games and learn to survive a narcissist breakup:
1. Set boundaries
Establish clear boundaries with your narcissistic partner and communicate them assertively. This will help protect your emotional well-being and prevent further manipulation or abuse from taking place.
Stand firm in enforcing these boundaries to maintain your sense of self and protect yourself from their harmful games.
2. Don't engage in arguments
Narcissists thrive on creating conflict and feeding off your emotional reactions. Refusing to engage in arguments denies them the satisfaction they seek. This is a way to learn how to play mind games with a narcissist.
Instead, focus on maintaining your composure and practicing healthy communication techniques to de-escalate potential confrontations.
3. Practice self-care
Prioritize self-care activities that promote your physical, emotional, and mental well-being.
Engage in activities that bring you joy and reduce stress, such as exercise, meditation, spending time with loved ones, or pursuing hobbies. Taking care of yourself strengthens your resilience against narcissistic manipulation.
4. Seek support
Build a support network of trusted friends, family, or therapists who can provide emotional support and guidance.
Surrounding yourself with people who believe in you and can offer objective perspective will help you navigate the challenges that come with a breakup from a narcissist.
5. Take a break
Consider taking a break from your narcissistic partner after the breakup. Give yourself time and space to heal, rediscover your identity, and regain emotional stability.
Taking a break allows you to distance yourself from their toxic influence and regain control over your life.
6. Seek professional help
If you're struggling to cope with the aftermath of the narcissistic breakup, don't hesitate to seek professional help.
A therapist or counselor can provide you with specialized guidance and techniques to heal from the emotional trauma and regain your self-esteem.
Watch Dr. Ramani, a psychologist & author, as she explains the reasons why narcissistic breakups feel worse than normal breakups:
7. Stay strong
Remind yourself that you deserve to be treated with respect and kindness. Maintain a strong mindset, and do not allow the narcissist to manipulate or gaslight you.
Focus on rebuilding your life and finding happiness on your terms, free from the toxic games of a narcissistic ex-partner.
FAQs
Dealing with a narcissistic partner can be incredibly challenging and emotionally exhausting. In the following section, we will tackle some commonly asked questions about narcissism and breakup.
How does it feel to be on the other end of the narcissist breakup games?
Being on the receiving end of narcissistic breakup games can be an emotional roller coaster, leaving you feeling confused, hurt, and manipulated. It may take time to heal, but recognizing the toxic patterns and seeking support can help you regain your sense of self-worth.
Is it possible to co-parent with a narcissistic ex-partner?
Co-parenting with a narcissistic ex-partner is challenging. Setting boundaries, effective communication, and involving a mediator or counselor can help mitigate their manipulative tendencies and ensure your child's well-being remains the top priority.
How can I rebuild my self-esteem after a narcissistic relationship?
Rebuilding self-esteem after a narcissistic relationship involves self-reflection, self-compassion, and redefining your self-worth. Surrounding yourself with supportive people, engaging in self-care activities, and seeking therapy can contribute to regaining confidence and establishing healthier self-perceptions.
Are there support groups for survivors of narcissistic abuse?
Yes, there are support groups specifically designed for survivors of narcissistic abuse. These provide a safe space to share experiences, receive validation, and gain insights from others. Online forums and therapists specializing in narcissistic abuse can also provide additional support.
Can a narcissist change their behavior with therapy?
Change is difficult but not impossible for narcissists. Therapy can facilitate self-awareness, confront patterns, and develop healthier behaviors. However, true change requires willingness, commitment, and ongoing effort from the narcissist. Success varies, and therapy can also help survivors understand and heal from the effects of narcissistic behavior.
Key takeaway
When a victim finally has enough and leave their narcissistic partners, the abuser will feel compelled to get revenge. This is where the narcissist breakup games follow, and true enough, these manipulative tactics can be devastating to the victim.
So, if you are a victim or know someone who is, help them and offer support. Speak up, and don't be afraid. Seek help if needed, and be hopeful you can return to your old self and live the best life.
Share this article on
Want to have a happier, healthier marriage?
If you feel disconnected or frustrated about the state of your marriage but want to avoid separation and/or divorce, the marriage.com course meant for married couples is an excellent resource to help you overcome the most challenging aspects of being married.
You May Also Like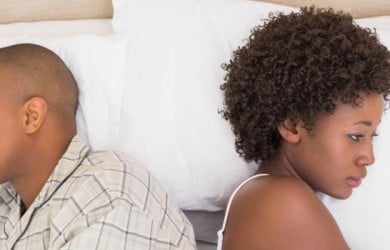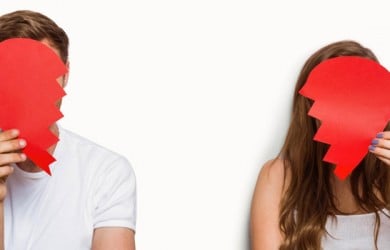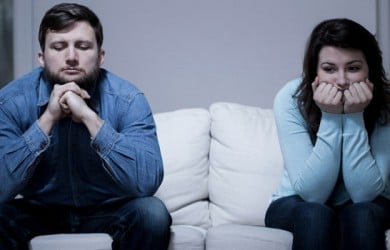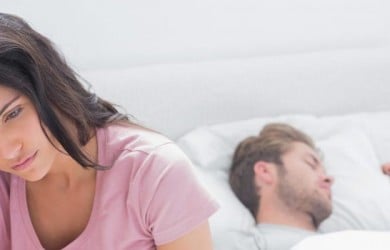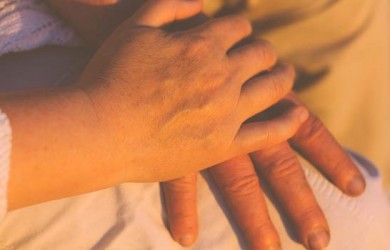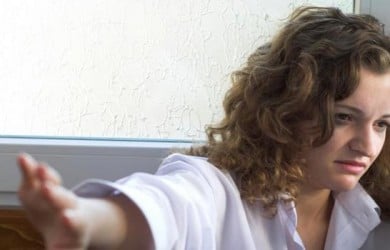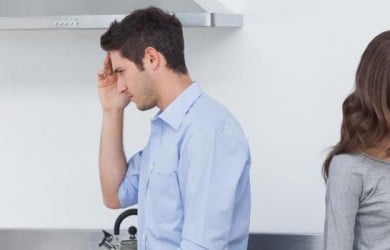 Popular Topics On Marriage Help