Top 5 Most Common Reasons Why Couples Stop Having Sex
Is intimacy missing in your marriage? Are you in a loveless marriage?
Intimacy in marriage is a vital cog in the smooth running of a relationship. When the sex and intimacy go out of a marriage, your mind can't help but go to the darkest place and worry that your partner no longer finds you attractive or is having an affair.
This begs the question, can a sexless marriage survive?
While sex is not the most defining factor in relationship happiness, sex and intimacy missing in your marriage can lead to serious relationship issues like anger, infidelity, communication breakdown, lack of self-esteem and isolation – all of which can ultimately lead to irreparable damage to the relationship, ending in divorce.
No intimacy in marriage consequences
If there is intimacy missing in your marriage, there will be cracks in your relationship, leading to potentially a permanent loss of emotional and verbal connection with your spouse.
Here are the other problems that couple up with intimacy missing in your marriage.
Partners start

withdrawing from each other

The rejected partner feels

unloved and insecure

Chances of

cheating on spouse

increase manifold

If intimacy issues persist,

divorce becomes imminent
To fix a sexless marriage or overcome intimacy missing in your marriage, it is important to understand the causes of intimacy missing in the marriage.
Reasons for intimacy missing in your marriage
The following are 5 common reasons why intimacy goes missing from a marriage.
Take an honest look at your relationship and see if any of these ring true. They just may help you to understand key reasons for intimacy missing in your marriage, get back on track to bring the intimacy back into your marriage.
1. Stress leads to lack of intimacy
Women, in particular, find it hard to believe that stress could impact a man's sexual desire. If you are looking for a way to fix intimacy missing in your marriage, you need to slay the biggest culprit in a sexless marriage – stress.
This is because we've spent our lives being told that men are always in the mood for sex and this is simply not true. Stress at work or home can leave men and women feeling exhausted, making sleep or some other way to relax more appealing than sex.
Studies have found a link between stress and decreased sex drive. Talk to your partner about what's causing them stress and do what you can to help take some of the burdens off their shoulders.
2. Low self-esteem can affect a person's relationships
Self-esteem and body image issues don't only affect women. No one is exempt from feeling down about themselves.
Low self-esteem can take a toll on a person's relationships, particularly when it comes to physical intimacy because it leads to inhibitions and ultimately to a sexless relationship.
If there is intimacy missing in your marriage, cultivate the habit of complimenting and appreciating your partner.
Compliment your spouse and let them know that you find them attractive. You can help make them more comfortable by leaving the lights dim and staying under the covers.
Is your wife not interested in sex? Is lack of intimacy in marriage from your husband eating away at your peace of mind? Be patient and do your part to resolve intimacy issues and help them feel loved and desired.
3. Rejection can result in a marriage without intimacy
Have you rejected your partner's advances in the past? Perhaps been less than enthused when they tried to show you affection in or out of the bedroom?
These things can put your partner off of intimacy.
No one wants to feel as though their partner sees sex with them as a chore and this is what can happen if you constantly put off sex or never initiate it.
Lack of sex in a relationship impairs the connection a couple share and leads to a slew of marital problems including depression.
Living in a sexless marriage can make the partners feel unwanted, unattractive, and completely demotivated. Marriage becomes drudgery and as a result, either or one of the partners start experiencing frustration and lose the motivation to devote energy to other important areas of life too.
If you looking for tips on how to survive a sexless marriage or to overcome lack of intimacy in marriage, it would be most helpful to consult a certified sex therapist who deals with intimacy problems.
4. Resentment can put a strain on intimacy
Your partner may be feeling resentful.
Unresolved issues in your relationship can be making them pull away and withdraw affectionately and emotionally. If there aren't any glaring issues that you can think of, then consider whether or not your partner feels unappreciated or let down by the way you treat them.
The only way to get to the bottom of this is to talk openly about the relationship and try to resolve any issues that may be putting a strain on intimacy.
5. Lack of non-physical intimacy
Intimacy missing in a marriage isn't just about a lack of sex.
Your sex life can suffer if there's a lack of emotional intimacy too. Feeling disconnected from your partner can make it hard to connect during sex or enjoy it. This isn't only limited to women either; men crave emotional intimacy from their spouse too.
Spending quality time together can help build emotional intimacy and ultimately bring back physical intimacy. It is important for couples to understand that why is sex important and how couples can use intimacy and sex as a glue to maintain their love bond.
Things are not always what they seem.
Lack of intimacy in marriage can stem from many things. Avoid jumping to conclusions and have a frank discussion with your partner without being accusatory. Don't let breakdown in intimacy create a lack of emotional connection, marital conflicts, relationship dissatisfaction, and bitterness in your marriage.
An unhappy marriage is not the best place to hang out with your partner. Learn how to fix and reignite the spark in your relationship, to strengthen the love bond with your significant other before little or no intimacy in marriage leads to marriage breakdown.
Share this article on
Want to have a happier, healthier marriage?
If you feel disconnected or frustrated about the state of your marriage but want to avoid separation and/or divorce, the marriage.com course meant for married couples is an excellent resource to help you overcome the most challenging aspects of being married.
More On This Topic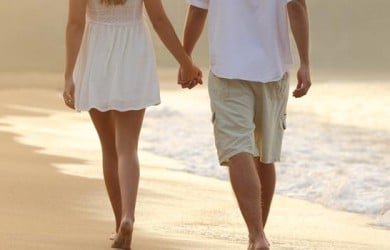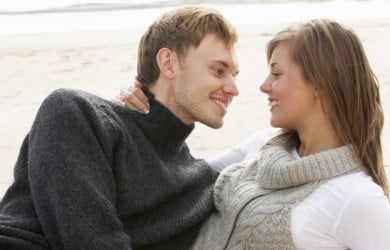 You May Also Like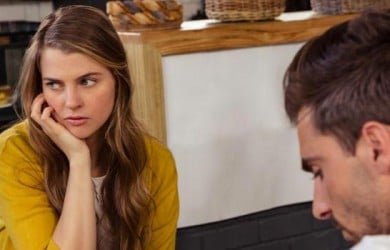 Popular Topics On Married Life