How to Deal with Jealousy in Relationships
Getting into a relationship is like setting foot inside a room full of emotions thrown at you unexpectedly. Some of these emotions could be reasonable, and some not at all. Jealousy is one of these emotions.
But we are still very uncertain whether experiencing jealousy is healthy in any relationship or not.
Jealousy is one of the most common elements of human nature. It refers to the feeling of insecurity or envy.
We all have experienced this emotion on many occasions. Be it in romantic relationships or in friendships or even family. We all have at some point been jealous of our sibling for perhaps getting more pampered than us.
What effect does jealousy have on relationships and marriages?
Some people believe that feeling jealous is a sign of care and concern and a form of affection. While others may argue, that glorification of jealousy is wrong, and all it does is indicate low levels of trust and insecurity.
Jealousy projects low levels of trust
When you are in a relationship, your partner expects you to trust them. While they are also your partner, they are also separate individuals and need their space. Jealousy or possessiveness may compromise on their "individuality." Your partner could get the impression that you do not trust them enough.
Jealousy only occurs when you feel that your partner is going to choose something else, or someone else before you. That should not be your concern if you really love that person, and you are sure that they do too.
However, it is a normal human instinct to take control over things, to have them their way.. If you're just looking out for your relationship and making sure that there is no third-party threat to your bond, it is completely normal. That is also true that you may trust your partner, but you don't trust the people they are with.
Jealousy causes fights between people
Any difference of opinion or thoughts can lead to conflicts in a relationship. Jealousy is one of the major causes over which couples get into fights.
These regular conflicts and arguments over petty issues will weaken your bond. This might also be a sign of weakness to outsiders, easy for them to exploit the opportunity and get in your way! We as humans are also more driven towards doing what we are constantly told not to.
If you're nagging your partner too much and not giving them their space, they might actually be provoked to do something that could be your worst nightmare. On the other hand, arguments and conflicts are part of every relationship. If anything, these arguments and fights could give you a clearer picture of your partner's attitude and behavior on such occasions.
It is very important for you to see how they react, how they manage their anger, how calmly or patiently they listen to your side of the story, and how much do they respect it. If there are no arguments, then the relationship could be too good to be true.
If jealousy is only kept at a lighter note, and not taken to extreme levels, this could also add playfulness to your relationship!
How can you deal with jealousy?
We all are aware communication is the foundation of all relationships. This is the basis of everything you build in the relationship, trust, love, security, and comfort.
We often tend to keep emotions like jealousy and insecurity to ourselves because they are associated with negativity. Do not bottle up! Bottling up your emotions is not good for your relationship and your mental health as well!
Communicate with your partner, tell them how you feel, hear their explanation and settle down the issue.
If your partner is having a night out with their old friends, and you can't stop thinking about what they are doing every minute, get distracted. Do not forget that they need, and deserve their personal space. Respect that, and use this time to enjoy your own company. Grab a book to read, a movie to watch, get some snacks, spend time with your family, meet a friend, distract yourself.
Relationships are challenging. And if you really want it to work out, you have to take these challenges, be risky.
Let your partner be, give them a chance to prove to you how trustworthy they are. Maybe whatever trust issues you have are a result of bad past breakups, or maybe some past mistakes your partner made. But people change and time changes.
Take your chances and let them show you that you can trust them!
If you have any habit of keeping track of your partners emails, messages or Facebook, then it's time you get rid of such habits! If you continue to do so, your partner might actually start doing things secretly, start lying or hiding things they used to share before. You don't want that! You and your partner should be comfortable in sharing anything with each other, without anyone checking secretively.
Share this article on
Want to have a happier, healthier marriage?
If you feel disconnected or frustrated about the state of your marriage but want to avoid separation and/or divorce, the marriage.com course meant for married couples is an excellent resource to help you overcome the most challenging aspects of being married.
Learn More On This Topic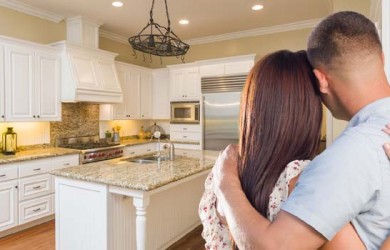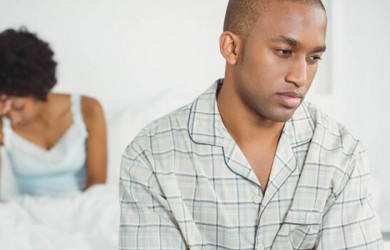 You May Also Like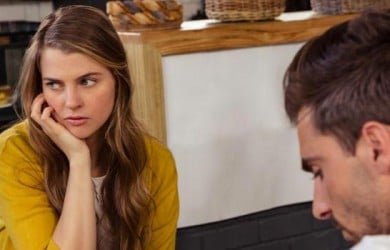 Popular Topics On Married Life