What Is Love Bombing: Signs, Types and How to Cope
Most people like being showered with love and attention. But it becomes surreal when you are regularly and overwhelmingly given a premium treat with the kind of love. It could even be love bombing meant to manipulate your decisions and conduct.
For those who are entering a relationship, being treated with love and affection is delightful.
However, some people use this means to emotionally exploit their partner for selfish benefits.
Hence, spotting the signs of love bombing becomes expedient. You should be able to tell if your partner has authentic love for you or they are trying to manipulate you to satisfy their needs.
This piece answers important questions like "what does love bombing mean?" and other essential pieces of information centered on this theme.
What is love bombing in a relationship?
Love bombing is an attempt to emotionally manipulate someone by showing love and affection to change their behavior and actions. It is usually used to win over an individual's trust and willpower for selfish purposes.
Love bombing is a manipulative strategy that is hard to spot because the recipient would hardly believe that they are being used.
When love bombing is in play, the endorphins and dopamine secretions work overtime. The recipient feels special and valuable, and their self-esteem increases.
However, with time, the recipient notices that their relationship was a figment of their imagination, and their partner did not love them as claimed.
It is not that manipulators achieve nothing by love-bombing; the truth is, they gain a lot, and much more. Having another person to feed your ego and self-importance, having a slave that keeps claiming they're king is all that they need.
To do this, they attack individuals that they can easily manipulate; showering them with loads of affection and care, only later, to use them as tools to build up their own castles of ego. So, do not simply mistake excessive adoration as simply the only negative thing that occurs when you're involved with a narcissist.
You become a slave, someone whom they can later abuse and misuse for their own happiness.
4 types of love bombing
It is important to evaluate the relationships you keep, both romantic and non-romantic ones, to know if you are love bombed or not.
Here are some types of love bombing:
1. Love bombing in friendship
Love bombing can exist among friends when one party continually showers the other with compliments and affection to fulfill their wishes.
After the love bomber has had their wishes fulfilled, they will ghost off till the next time when they need something. Such friends bring anything valuable to the table except for their selfish needs.
If you notice that you have friends like these who come and go, you are love bombed.
2. Love bombing in parenting
In parenting, love bombing can be used as a positive force. Parents can love bomb their children at an early age, setting them on the path to becoming happier adults with a loving mindset.
Also, if parents feel that they didn't show their children much love at the early stage, they can love bomb them even while they are teenagers or adults!
Love bombing is the parents' way of bonding with their children, having missed out on the intimacy that should have happened during their early years.
Psychologist Oliver James, in his book titled 'Love Bombing: Reset your Child's Emotional Thermostat,' guides parents to bond with their children if they once missed the opportunity due to many factors. It can help change their emotional
3. Love bombing in relationships (dating)
Love bombing in relationships can occur in various ways. For instance, the love bomber can decide to withhold their love and affection from their partner until their wishes are met.
The love bomber can be in love with their partner and display narcissistic attitudes towards them. The love bomber continues to milk their partner of their resources until they are left dry and quit the relationship.
4. Love bombing in marriage
Even among individuals who are married to each other, love bombing exists. The love bomber can decide to deny their partner sexual encounters till their needs are fulfilled.
In a love bombing marriage, a person can also exploit this path to keep getting things from their partners while claiming to love them.
10 telltale signs of love bombing
It is pretty challenging to learn how to recognize love bombing signs because the love and affection they show will keep you distracted. Hence, it is important to be able to differentiate between genuine love and love bombing.
Only once you recognize that you are being love bombed, can you try to learn how to recover from love bombing.
Here are 15 signs of love bombing that tell you if you are love bombed or not:
1. Excessive compliments and romantic gestures
It is usual for partners in relationships to compliment each other because it helps to keep the love going. However, if you notice that your partner heaps constant praise and accolades when you've done little or nothing for them, they are trying to love bomb you.
If you are not careful, you will agree to their requests after this, without carefully considering them. When you receive unexpected compliments that are beautiful to hear but sometimes uncalled for, you might be love bombed.
These compliments are often harmless and not something you would consider manipulative.
The same applies to romantic gestures, that are aimed at making you feel special and loved. When it looks like your partner is willing to go all the way for you, not minding what it would cost them, you might be love bombed.
A love bomber would want to pamper you to the point when you become dependent on them. Therefore, it is important to assess your relationship at this phase to be sure you are being love bombed or not.
Related Reading: 

A Guide to Romantic Gestures for Him and Her
2. Too much contact
Communication is one of the primary ingredients in a relationship, but it is easy to tell if it is used for selfish reasons, especially one-sided. For example, one of the signs of love bombing is when your partner calls and texts you constantly to check up on you and discuss a little.
If you feel it is becoming overwhelming, your partner might be working on getting something from you, but they try to impress you by keeping up communication.
Love bombing also works more when they know that you love communicating because they will exploit this to their advantage.
3. Everything happens fast
If you looking to understand what does it mean to be love bombed, notice the pattern of your relationship and your partner's attitude carefully.
For starters, you will observe that your partner wants everything happening to occur fast. They will do several things that are pretty premature for a new relationship. For instance, they can promise never to leave you irrespective of the conflicts that might occur.
They will leave you wondering if you are genuinely in love with them or not. Love bombers in a relationship often like to fantasize.
They begin to draw out plans for the relationship without strategizing on how to keep the relationship solid and healthy.
4. Exploitation based on weakness and insecurities
One of the qualities of narcissist love bombing individuals is how good they are at knowing the deepest and darkest secrets about you.
If you are in a relationship with a love bomber, don't be surprised when they begin to tell you about your weaknesses that you have not told anyone.
With this knowledge, a sociopath love bombing partner would try to manipulate you. They can use your past mistakes and experiences to make you regretful and depressed.
Also, they will make you feel that you are not good enough so that you will always depend on them for every life's decision.
5. Accept all your opinions without objection
It might look too good to be true when your partner accepts all your suggestions. This is one of the signs of love bombing that people don't notice early enough.
The primary reason why your partner avoids rejecting your opinions is that they want to gain your trust.
Therefore, they will keep accepting everything you say till they have you on their side.
Unfortunately, this show of acceptance doesn't last long because they use this opportunity to manipulate you to fulfill their desires.
6. Excessive interaction with your loved ones
If you are love-bombed, you would hardly notice because you are swayed by love, affection, and attention. It would be best if you were sensitive to what people around you are saying.
A love bomber knows that when they show your loved ones care and attention, you will be pleased and trust them more. Hence, they will try to bond with your loved ones more than you've done to prove that they wholly accept your family.
It is your partner's way to ensure that they will be able to vouch for them that they are the perfect partner. You need to look beyond face value to tell if they are pretending or not.
Some of them might be able to recognize your partner's intentions and toxic behaviors. If you receive similar warnings about your partners, pay more attention to your partner's behaviors to see if you've been manipulated all along or not.
7. Only nice to you
It is easy to know if someone naturally radiates love by telling how they relate with other people aside from you. One of the signs of love bombing is when you discover your partner does not treat everyone the same way.
You might be surprised to see them treat people harshly except you. Your partner might also be talking about how people around them behave. In your case, he has nothing but nice words for you.
8. They monitor your movements
When a love bomber feels insecure about what you might be doing in their absence, they will praise you before making their inquiries.
They can flatter you with sweet words and compliments before asking you specific questions.
You might not suspect their intentions for asking because you're basking in the euphoria that someone truly loves and cares for you. If you begin to notice this trend with your partner, it is one of the signs of love bombing.
9. Extreme concern for your life's decisions
One of the love bombing phase examples to look out for is when your partner shows too much concern when you make decisions.
When you observe that they continually mirror your interests and decisions to suit theirs, they are love bombing you. It might look like they care genuinely, but it is for their selfish interests.
It is usual for partners to celebrate each other when they achieve a milestone. However, it is easy to tell when one party is more exciting than the celebrant.
One of the signs of love bombing is how an individual celebrates their partner's success by going overboard.
This might look like the character of a great partner, but it is important to look beyond their intentions. They could be trying to get you on their side so that they can manipulate you when the time comes.
10. They don't like it when you put boundaries
Boundaries need to exist in relationships because it helps partners retain their individuality. A love bomber who doesn't like their partners to set boundaries will get upset and convince their partner that they are being sidelined.
They will try to manipulate their partner to remove those boundaries and let them into their life.
The love bomber showers you with much love and attention because they need a reciprocal action from you.
Unfortunately, many love bombers are narcissists who feel the world revolves around them, so they expect recognition and undivided attention from you.
With time, you will discover that all the care, attention, gifts, quality time, etc., were to get you to do their bidding.
Related Reading: 

6 Types of Boundaries in Relationships & How to Maintain Them
To learn more about setting healthy boundaries in any relationship, check out this video:

How long does love bombing continue
Learning how long does love bombing last is important does not have a definite answer or a particular time frame. Love bombing can continue for a long time if the person being bombed does not realize it.
When a person is love bombed, it is challenging to identify the thin line between authentic and manipulative love. Therefore, an individual can be love bombed until they realize or someone tells them they are being used.
Love bombing almost always ends up in abuse of the individual that has been bombed with this so-called love.
The relationship becomes abusive as later on, the narcissist uses power and force to make the other person obey and stay in the relationship even when they have started feeling differently.
The abuse may take various forms such as verbal, physical or emotional but the trauma may last even after you've managed to separate.
How to deal with love bombing in relationships?
Not everyone dares to take a stand when they realize they are love-bombed.
First and foremost, you need to be able to identify whether you are being love bombed for sure. A love bomber is a self-centred person whose world revolves around "me, myself and I". There is no place for "you, they, them or we."
Research on love bombing shows that there is a significant connection between attachment style, narcissism, and self-esteem related to behavioral tendencies that cause love-bombing. Low levels of self-esteem and high levels of narcissism are associated with love bombing behavior.
Once you are sure you are being love bombed, you can work on setting clear and strict boundaries. That is an important part of learning how to respond to love bombing.
More so, it is essential to communicate with a profound support system like a therapist, family members, or friends to know who your partner is. Also, it would help if you were more concerned about getting help for yourself instead of thinking about the other individual.
Conclusion
The signs of love bombing mentioned here can help people know if they are being manipulated or not. Love bombing comes with many tactics that leave you confused if you are dating the right person or not. You may wonder, "Am I being love bombed?"
If you observe that your partner is always on edge to make you happy or get some things done in the relationship, it is possible that love bombing is in play.
Share this article on
Want to have a happier, healthier marriage?
If you feel disconnected or frustrated about the state of your marriage but want to avoid separation and/or divorce, the marriage.com course meant for married couples is an excellent resource to help you overcome the most challenging aspects of being married.
More On This Topic
You May Also Like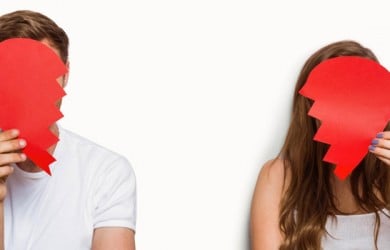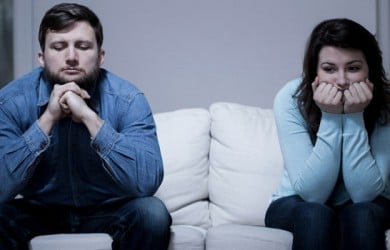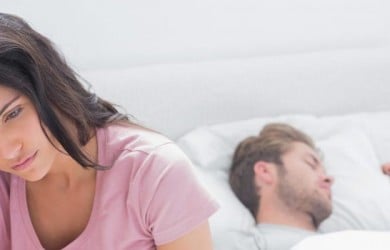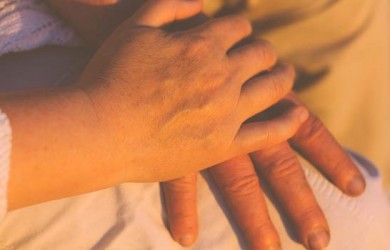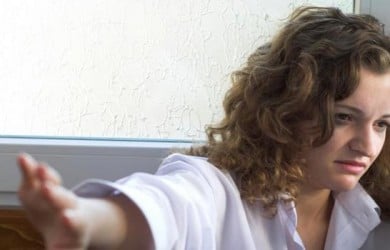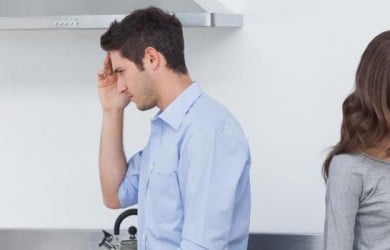 Popular Topics On Marriage Help