A Nuclear War of Love – Recognizing Love Bombing
Love is something which all of us would love to experience once in our entire lifetime. That fairytale kind of love, which may not possibly exist but there's no fee for hoping, right?
Amidst all these dreams and hopes of finding true love, one comes to know that there are forms of love used as manipulation and for destroying one person to satisfy another's ego.
Certainly not what we mean by saying we want to be loved, right? If your answer is yes, which it obviously is, here is our guide to understanding what this horrid form of love is and how you can avoid it.
Not all love may be genuine
Let us first talk a little about what "Love Bombing" actually is. It's pretty simple to grasp, and you might have even, actually experienced it without realizing that there's a term used to define it.
All of us pretty much know what love is and a bomb isn't anything that an individual would not know about; so, put together it's actually a destructive weapon coated in love.
The effects on the person it is used against are destructive and complex. Who does not want to be loved? Who does not want to be cared for?
Receiving this love, masked as a weapon only aimed to destroy you is definitely not something anyone would want to experience.
A love bomb is a tool used by narcissists and manipulators, people who only love a world that revolves around them.
Identify those self-centered individuals
First and foremost, you need to be able to identify narcissists to avoid being love bombed. A narcissist is a self-centred person whose world revolves around "me, myself and I". There is no place for "you, they, them or we" and if you meet one, you shouldn't expect otherwise.
Let alone being their friend; it is common sense to realize that being in love with a narcissist is only something that will lead to disaster and a broken heart.
How should you exactly find out who these people are? Since we do not mind readers, a few signs that are similar to what narcissists radiate can be used as red lights to ward off such individuals.
Red lights
To be able to protect yourself from entering relationships that are not based on mutual love and trust, it is essential to know the red lights that are indications of a narcissist.
The very first alarm, is the fact, that the person will be overly affectionate and will try to run the relationship to move at a pace that is faster than usual.
They do not let it all unfold naturally; rather they try to manipulate you to give in all your trust and affection to them at a rate that is abnormal. This rushing of emotions is performed to confuse you; you may for a while, lose the ability to think straight and become someone who is easily manipulated.
The second red light is the fact that you might actually feel reluctant/hesitant around this person.
The reason being the fact, that you start to feel like they are using you. This feeling is definitely not wrong, and this is what their main motive is.
What they get by bombing you
Imagine someone who only survives on ego, self-importance, conceitedness and an abnormal amount of self-love. Now imagine, this person trying to love another human more than their own selves suddenly. Sounds impossible?
It is not that manipulators achieve nothing by love-bombing; the truth is, they gain a lot, and much more. Having another person to feed your ego and self-importance, having a slave that keeps claiming they're king is all that they need.
To do this, they attack individuals that they can easily manipulate; showering them with loads of affection and care, only later, to use them as tools to build up their own castles of ego. So, do not simply mistake excessive adoration as simply the only negative thing that occurs when you're involved with a narcissist.
You become a slave, someone whom they can later abuse and misuse for their own happiness.
Bombed with a dash of abuse
Let's assume that an individual gets love bombed and has been manipulated to stay with a conceited individual, is their slave and listens to this person even when they feel uncomfortable. May sound horrible, but this is not all that there is to it.
Love bombing almost always ends up in abuse of the individual that has been bombed with this so-called love.
The relationship becomes abusive as later on, the narcissist uses power and force to make the other person obey and stay in the relationship even when they have started feeling differently.
This abuse may come in various forms such as verbal, physical or emotional and the trauma may be long-lasting.
Protect yourself
Abuse is not something that any individual deserves, so to protect yourself from predators such as these, always remember one thing; Love is not meant to be forced; otherwise, it is not worth it.
Share this article on
Want to have a happier, healthier marriage?
If you feel disconnected or frustrated about the state of your marriage but want to avoid separation and/or divorce, the marriage.com course meant for married couples is an excellent resource to help you overcome the most challenging aspects of being married.
More On This Topic
Recent Articles
You May Also Like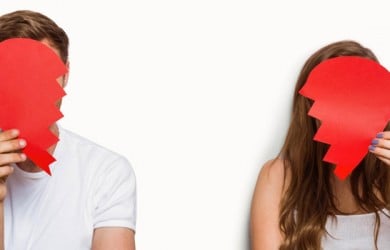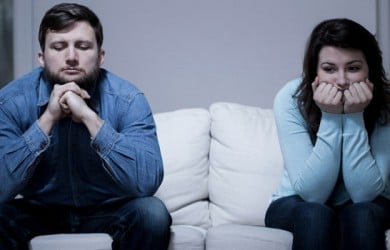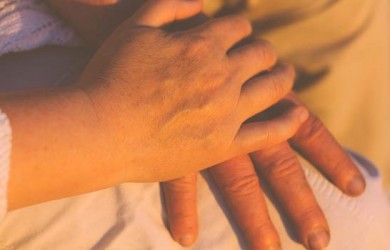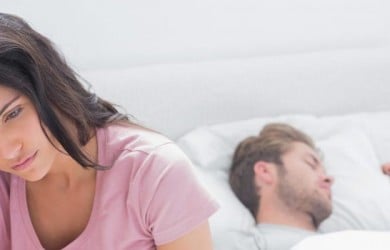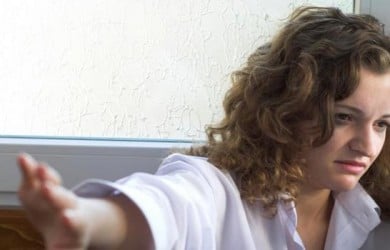 Popular Topics On Marriage Help