What Mental Health Issues Are a Deal Breaker in Marriage?
Mental health is a serious business, and its influence on a marriage can be devastating.
Even some of the milder mental health issues can bring about their challenges. But when these problems occur to you or your spouse, when do you call time on your marriage and what mental health issues are a deal breaker in marriage? These are questions that we are asking right here so that you can hopefully achieve some clarity and direction for your marriage, particularly if you or your spouse are experiencing mental health issues.
It's easy to say that you'd stand by your spouse no matter what, in sickness and in health and all that but probably, at the time of saying that you may never have realized the devastating impact that mental health can cause on a marriage and everyone else involved.
The problems and obligations that fall on the spouse who is not experiencing mental health problems can range from;
Financial obligations

Single-handedly taking care of the children (if there are any)

Dealing with bursts of paranoia, anger, depression or any other issues that arise from their spouse's mental health.

The upheaval of the situation in the household (some people with some mental health issues do things that can turn a household on its head.

Having to encourage the spouse who is mentally is to seek help

The heartache of watching somebody you love turn into somebody different.

The heartache of watching your spouse suffer.

In some situations, safety issues are present such as for the sick spouse, and the children and home.

Needing to watch your spouse all the time for their safety and wellbeing.

The consequences of the actions of the spouse with mental illness may cross marital boundaries (such as in the cases of addiction).

Needing to protect your children from the emotional and psychological impact of having a mentally ill parent.

Stress and constant worry for the healthy spouse.

Having to make decisions on their spouse's behalf despite their spouse expressing that they don't want to do what they need to do for their safety or sanity.

All issues surrounding the inevitable lack of love, support, companionship, and empathy toward the spouse who is well.

Loneliness and often a lack of support and understanding for the well spouse.
This list is not exclusive, and each case will be different, the amount of resilience that the marriage has will only rely on the extremity of the mental illness and on how much the healthy spouse can handle before their mental health is compromised too. Deciding when or whether to leave a marriage due to mental health issues will be a tough and personal decision.
Below are some examples of what mental health issues are deal breakers in a marriage and some reasons why this can be so.
Related Reading: 11 Tips for Mental Health Issues & Loneliness in Marriage
Bipolar disorder
There are of course extremities with all illnesses. Bipolar can lead to bouts of depression and difficulty sleeping which are going to upset your spouse's equilibrium if they suffer from this. But it can also lead to inconsistency, the inability to hold down a job and activities in the night that will keep the whole house awake such as cleaning and housework.
But this can extend further to incorporate erratic and unreliable behavior, such as forgetting to pick the kids up from school and even the inability to cross the road safely. In some cases, a person who has bipolar disorder can experience psychotic episodes. All of which can be challenging the person suffering from the disorder and for everybody around them.
How much you can take, and how much you can support your spouse will depend upon the seriousness of the illness, the support you have as the 'well' spouse and whether it's possible to control the bipolar disorder and everything else in-between.
Obsessive-compulsive disorder
Obsessive Compulsive Disorder (OCD) can be challenging for the best of marriages, especially if the case is severe. Compulsive disorder involves the fear or idea that something needs to occur, anxiety over this 'need' and compulsion to act upon whatever it is that the sufferer is anxious about and then temporary relief when action has been taken only for the cycle to repeat over and over again.
Typical causes can be;
Fear of deliberately harming yourself or others.

Fear of hurting yourself or others by mistake – for example, fear you may set the house on fire by leaving the cooker on

Fear of contamination by disease, infection or an unpleasant substance.

A need for symmetry or orderliness.
As you can see this seemingly benign and often undiagnosed mental illness can certainly put the best of marriages to the test which is why it could be a mental health issue that is a deal breaker.
Depression
Depression might be a difficult mental illness for a spouse to deal with but it's also often challenging to decide when this mental health issue is a deal breaker.
There is only so much that anybody can take, and if you've been unhappy in your marriage because of your spouse's depression for a long time, or if the situation is starting to bring you down and it's showing no sign of improvement it might be time to consider leaving.
But if you are concerned that you haven't done all you can, perhaps you could consider a marital counselor before you go to see if they can influence any changes in your marriage.
Post-traumatic stress disorder (PTSD)
Like depression, PTSD can be difficult to prolong and difficult to break free from especially when you feel for your spouse who is still lost in a trauma that has occurred to them. But we all first have to take care of ourselves before we can take care of each other and there will come a time when you will need to decide if it's time to leave.
Additional Mental Health Issues that can be deal breakers in marriage, for a variety of different reasons are;
Schizophrenia

Dissociative Identity Disorder

Anxiety

Addiction (including mobile phone or gaming addictions!).

Attention Deficit Disorder

Borderline Personality Disorder
If you are experiencing any of these problems in your marriage, it might be worth considering marital counseling even if you have to attend alone to help you learn how best to deal with your situation so that if you do have to leave you to do so confidently and without regret or guilt.
Share this article on
Want to have a happier, healthier marriage?
If you feel disconnected or frustrated about the state of your marriage but want to avoid separation and/or divorce, the marriage.com course meant for married couples is an excellent resource to help you overcome the most challenging aspects of being married.
You May Also Like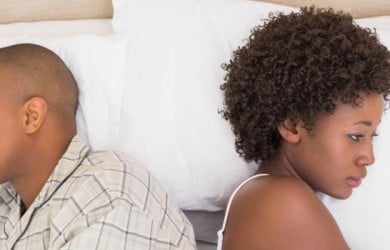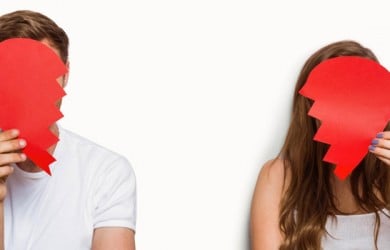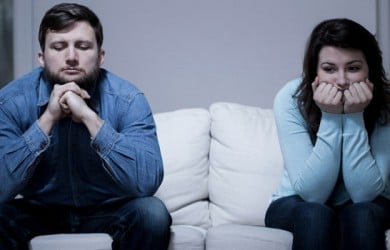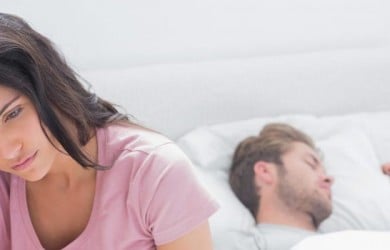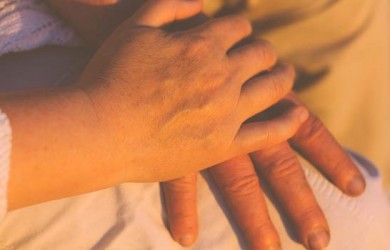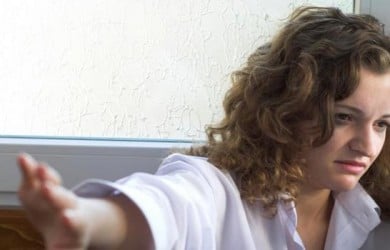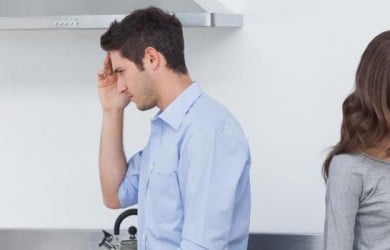 Popular Topics On Marriage Help