10 Tips on How to Maintain Balance in a Relationship
Knowing how to maintain Balance is the key to having a healthy relationship where both partners feel comfortable and supported.
A balanced relationship is important if you desire a fun-filled and stress-free life. At the early stage, a relationship is all about butterflies, roses, and quiet moments together. Partners are usually in love with each other, dedicating all they have to build the relationship.
However, it doesn't take long before one partner becomes overwhelmed and burns out. The truth is there is more to a romantic relationship than the usual mushiness, dinner dates, and movie dates. So, what is a balanced relationship?
What is a Balanced Relationship?
A balanced relationship is built on trust, honesty, respect, and loyalty. Open communication is the watchword of most balanced relationships.
Before the relationship can be successful, the partners must be committed to some extent. You must see yourself as an equal member and be treated the same way.
Also, couples in a balanced relationship must have their independence. That means they must be willing to make and share certain decisions. However, partners must also be willing to respect each other's space and privacy.
Finding Balance in a relationship involves two individuals making a conscious effort to build a positive relationship. It is not easy to commit to one person. Nonetheless, if the two partners invest the same energy, their relationship will flourish.
A healthy relationship is about giving and taking. The involved individuals need to contribute and receive the same amount of support and assurance.
10 Ways to Maintain Balance in a Relationship
Each partner must be comfortable expressing their feelings to the other. Anything lesser than this will result in an uneven relationship. Here is how to maintain balance in your relationship:
1. Communication
All balanced relationships have one thing in common – constant communication. The importance of communication can't be overemphasized as it allows people to connect on a deeper level.
The couple must be willing to express their feelings to each other no matter the circumstances. That allows you to meet your specific needs and your relationship needs.
An unbalanced relationship involves poor communication where only one partner speaks. That can threaten the relationship, making one person feel unheard or unimportant. It is best to create a great connection with your partner by not being afraid to share.
When it comes to your partner, you should be courageous to express yourself without holding back. Be open and clear about your feelings. Likewise, your partner should listen to you without distraction.
Don't be afraid of being vulnerable with your partner. The whole point of a balanced relationship is to have someone to share your life with. If your relationship isn't like this, it is an unbalanced relationship.
2. Respect your partner's privacy
Fine, you and your partner are now dating, and they owe you some time and effort. However, ensure you are not invading their space to get their attention. Understand that your partner is a human-like you with personal needs.
They have a life before they met you, and that won't stop with your arrival. Learn your partner's boundaries and don't cross them.
You don't have to be with your love interest every day or hour. Yes! Even married people aren't always together. They divert their attention to other important aspects of their lives.
A balanced relationship has nothing to do with disrespecting your partner by not giving them some personal space. When you respect their boundaries, it makes them appreciate you more.
Related Reading: 

How Much Privacy in a Relationship Is Acceptable

 ?
3. Accept Disagreement
A balanced relationship is a mix of both lovely moments and disagreements. It is not a bed of roses where everything is perfect. Instead, it involves two individuals with unique behaviors and personalities.
You must understand your partner is different from you. As such, you will have disagreements once in a while.
That does not, however, mean you are incompatible. It is only for foregrounds you need to understand each other. Knowing this helps you on how to create a balanced relationship.
The best way around a love balance is to make room for disagreement, understand each other's perspectives, and argue with respect without attacking your partner's weaknesses.
You necessarily don't have to agree with them. A balanced relationship is full of conflicts which sometimes revitalize the relationship. You have to hear them out.
4. Respect your partner's wishes
Another effective way to create a balanced relationship is to respect your partner's wishes and decisions. There are moments when your partner will make decisions you aren't comfortable with. The best is to accept it without making a big deal out of it.
It does not matter if they are taking the wrong step. Yes! It can be painful watching your partner make a wrong decision when you can stop them. However, you can't do much if they don't want your help. All you can do is to advise them and allow them to make a choice.
Also, when they make mistakes, do not rub them in their face by saying, "I told you so." A balanced relationship means the partners must be empathetic towards each other.
When the world turns against your partner, you should be their safe space. Instead of judging them, it is best to find solutions together.
Also Try: 

How Much Do You Admire And Respect Your Partner Quiz
5. Build trust in your relationship
If you want to know how to maintain a balance in your relationship, you must be reliable and trust your partner. It is sometimes hard to trust, especially if you have been betrayed in the past.
But you can't take it out on your new partner if you want a relationship balance. To build trust in your relationship, try to be reliable by keeping to your words.
Honesty is one of the key ingredients in building trust in a relationship. Strive to be truthful with your partner whenever the need arises. There is nothing like a small lie.
Once you are caught telling a lie, it is challenging for your partner to trust you again. Do what you say, and don't go back on your words.
Also Try: 

Quiz To Test The Trust Between You And Your Partner
6. Commit, but don't compromise much
It is commendable to commit your all for the good of your relationship and your partner. It creates bonds and helps you connect emotionally with your partner. However, too many compromises can break you. It particularly distracts you from attending to your needs and wants.
Spending too much time with your partner can prevent you from attending to other things. That is no longer a commitment but a compromise in a relationship. When people talk about making compromises, it's about healthy ones that don't affect other important parts of your life.
A typical compromise is saving some money to see your partner when you can spend it at the bar. It is vital to pay attention to your partner, but it doesn't have to be a burden. The moment your sacrifices strain your mental health, you build an uneven relationship.
7. Don't be too dependent on your partner
Another way to keep the relationship balanced is limiting your dependence on your partner. It's okay to ask for help from each other. Also, you can share your issues with your partner and consult them on any issue. After all, the essence of a relationship is to care for and help to each other.
Nonetheless, it is best not to rely on your partner for everything. That's because your partner can get overwhelmed and think you can't stand on your own.
That is a dangerous path to the tread as it can leave room for them to take advantage of you. The solution is to limit it. Meet your other friends or family members if you need help.
To learn how to be independent in relationships watch this video:

Related Reading: 

How to Stop Being Needy in a Relationship
8. Figure out your relationship attributes
Every relationship is different and will not be balanced in the same manner. That is why you shouldn't base your relationship on others'. Instead, put your effort into a relationship and see how you can make it balance in your unique way.
For example, If you are in a long-distance relationship, you might not have the luxury of delivering flowers yourself. The only way you can still send flowers to your partner is through a flower shop close to where your partner stays.
Similarly, your relationship might involve lots of communication through the internet on phones.
That means you have to communicate constantly to keep the relationship stronger. Once you can see how to maintain balance in your relationship, you have no issue.
9. Be true to yourself
People in uneven relationships hide their true personalities from each other because they are not comfortable. Instead, you should have open communication and be yourself.
Don't be embarrassed by certain things like going to the toilet. Also, don't fake it like some people do. In a balanced relationship, partners are free with each other.
Related Reading: 

How to Stand Up for Yourself in a Relationship
10. Consider each other in decision making
Fine! You can make your own decisions, and your partner should respect your boundaries. But if you need to know how to maintain balance, you must be willing to put your partner to make strong decisions.
You must communicate certain decisions about needs, desires, career changes, and movement with your partner.
Taking these decisions without consulting your partner means you don't care about them. Imagine your partner moving to another country without informing you.
What this means is that you aren't important to them. If one person does not care about you or the relationship, then it is an unbalanced relationship.
Conclusion
As you seek genuine love in your everyday activities, you must know how to balance a relationship and life. That means ensuring that you and your partner are comfortable with each other.
Also, no one must feel like they have the upper hand in the relationship. If you want to know how to maintain balance in your love affair, you must love, commit to your relationship and respect your partner. Also, communication, trust, and honesty should be in your relationship.
Share this article on
Want to have a happier, healthier marriage?
If you feel disconnected or frustrated about the state of your marriage but want to avoid separation and/or divorce, the marriage.com course meant for married couples is an excellent resource to help you overcome the most challenging aspects of being married.
Learn More On This Topic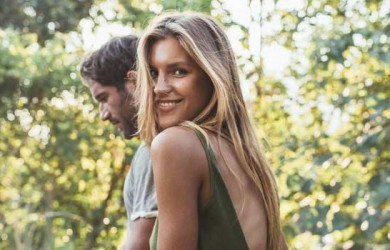 You May Also Like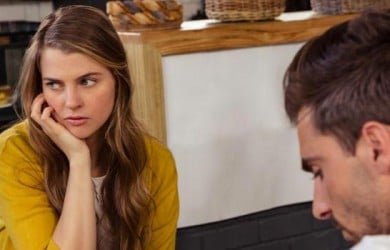 Popular Topics On Married Life