10 Ways on How to Cope With Lacking Empathy in Relationships
A relationship lacking empathy will hit the rocks sooner or later. The fun in every relationship is for the two partners to understand and care for each other no matter the circumstances. When one person refuses to understand another person's point of view, it inhibits the healthy growth of the relationship.
Dealing with someone who lacks empathy can be daunting, especially when you love them. However, the inability to empathize often stems from background and experience. In other words, when someone lacks empathy, it might not be entirely their fault.
People who lack empathy lack self-confidence and self-love. When you notice that your relationship is lacking empathy, it might be the right time to change things. If you wish to know how to deal with a lack of empathy in your relationship, keep reading this article.
Related Reading: How to Build Empathy in Relationships
What is empathy?
Empathy is the understanding of how others feel and being compassionate toward them. In other words, empathy is the awareness and acknowledgment of others' feelings and emotions.
Empathy means the ability to sense another person's feelings and emotions even when they don't talk. We can also say empathy is the ability to be sensitive towards feelings at the moment. Inability to show empathy means there is a lack of caring.
You know others are going through some terrible experiences, but you don't care. It is not just enough to recognize people's emotional reactions. You must respond appropriately to them so that they can feel better.
The common saying "Putting yourself in others' shoes" relates well with empathy. It means you should imagine yourself in another person's situation or circumstances.
Even if you have no idea what others are going through, imagine them to be you and awaken you to their realizations. It goes as simple as asking yourself, "If I were to be this man, how would I feel?"
Empathy is all about being conscious of others' emotions. To fully understand the concept of empathy, you must go through three stages of emotions. First, you must recognize, perceive, and respond correctly. It may look like your response will not help the situation, but you will be shocked at the effect. Your little action can be what the other person needs after all.
Why is a lack of empathy a problem for a marriage?
Lacking empathy in a marriage is a significant issue in relationships. People go through different unpleasant experiences every day. It is a great pleasure to have someone to tell you about these problems, too – someone to hold you tight and relate with you.
The inability to empathize with one's partner when they describe their situation shows a lack of compassion. A relationship may last or not, but marriage is a long-term commitment. It is the relationship you can't rush out of all of a sudden when a problem arises.
You don't necessarily have to experience what your partner is going through. Nonetheless, you and your partner should be each other's haven or safe place when the tides are unstable. Thus, lacking empathy in a marriage is a big problem.
When a spouse lacks empathy in a marriage, it means they don't regard their partner. Also, it means you both don't have a mutual and healthy relationship. Instead, what you have is a mere transaction.
People who lack empathy or non-empathetic partners focus too much on themselves that they don't see others. Showing no empathy in your relationship puts a barrier between you and your partner. Dealing with someone who lacks empathy is challenging but not impossible.
Reasons spouse might lack empathy
There are a number of reasons your partner shows a lack of caring or lack of compassion. Reasons for lack of empathy in a relationship range from emotional problems to physical problems. Check the following for possible reasons a spouse lacks empathy:
One main reason your partner is lacking empathy is that they don't understand the message you are trying to pass to them. For instance, telling your partner that you are lonely when you practically live together is unclear. Apparently, they just don't pay attention to you.
In addition, your partner may be going through some personal problems, including health, career, or financial trouble. Partners hide their health status to protect them or prevent them from overreacting. In this scenario, they might be overwhelmed and appear to show a lack of compassion.
10 Ways to deal with people who lack empathy
People who lack empathy don't understand the effect of their inability to empathize with their partners. If you want to know how to deal with a lack of empathy in a relationship, check the following:
1. Express your messages clearly
Instead of expecting your partner to guess how you feel because you are suddenly moody, calmly communicate with them. While you are busy with your emotions, your partner may be going through another issue. Instead of whining, tell them your experience without mincing words.
Related Reading: 15 Ways on How to Communicate in a Relationship With a Man
2. Empathize with yourself
You can deal with your partner's inability to feel empathy by showing yourself some self-care. Be vulnerable about how you feel because sometimes we expect a lot from our partners when we can't reciprocate.
Show yourself self-compassion by being honest about your pain and suffering. See yourself as your spouse or closest friend. If it were others, you would help them, right? So, why not help yourself instead of expecting your spouse to do that.
3. Understand that your partner is different
Sometimes, we feel our relationship is lacking empathy because our partners don't react the way we expect. To deal with a non-empathetic person, you must know that people differ in character and attitude. Your partner's inability to show empathy does not mean they are wicked.
Don't expect your partner to validate your feelings or meet them with the same level of emotions. After all, only you know where it hurts. Instead, acknowledge their little effort in helping you feel better.
Related Reading: How to Improve Understanding in a Relationship
4. Help your partner
What is the essence of a relationship if the partners can't help each other? When there is a lack of empathy in a relationship, you can reduce the effect by teaching them how to empathize with others.
For instance, when you pass by a person and greet them, you can ask your partner, "How do you think she feels?" "Why do you think he acts in that manner?"
Gradually, your partner will start giving thought to people's expressions and feelings. When it comes to your turn, it should be easy.
5. Show empathy around your partner
Your partner may be lacking empathy because they don't know how to empathize with others. So, you can make them see the processes of compassion in real-time. Show them that being nice is the first step to competing lack of compassion or lack of caring.
After that, help them with specific questions to ask themselves when they see others' expressions. For example, as short as "Are you all right?" can go a long way in setting the foundation for empathy.
6. Strengthen your relationship with others
Lack of empathy in a relationship can make you depressed and think no one can help you. However, you can cope with your partner's inability to empathize by developing your relationship with others.
Talk to a few people with whom you feel comfortable sharing your inner feelings. Ensure they have shown empathy in the past, and don't forget to reciprocate when they need you the most.
Related Reading: How to Strengthen Your Relationship Connection- Expert Advice
7. Pay attention to your partner
Expecting your partner to show you emotional support without paying attention to them may affect your relationship. If you want to show your partner compassion, you must give your partner undivided attention every time.
That may help you sense a change in their emotions and feelings. Putting everything on hold to attend to your partner reveals that you care about them. That can push them to reciprocate in the future.
8. Listen to them
The basis of lack of empathy in relationships is the inability to listen to each other. Remember that listening is quite different from hearing. Your partner may face you and hear every word but not pay attention to them. Instead of constantly blaming them, try to listen to your partner when they talk.
It is best not to criticize or judge them at any point. Rather, listen because you want to understand their feelings and help them feel better. Once the conversation is over, tell them you would like them to do the same for you in the future.
9. Invite them to the issue intentionally
Humans are different as they come from different backgrounds and have different experiences. Some people need permission before offering you a shoulder. It does not mean they are insensitive outrightly; they don't know how.
When someone lacks empathy, you should consider inviting them to your feelings by asking them how they feel about a particular situation. This question alone can open the floor for a long and exciting conversation. It is a way to make your partner feel like their opinion matters.
10. Visit a therapist
If you have effortlessly tried to help your partner empathize with you, it might be the time to see a professional.
Seek a supporting and caring therapist who can help you through your situation emotionally. Ensure the therapist is an experienced one who has helped people like yourself in the past.
Conclusion
Lack of empathy in relationships is one of the most common problems between partners. Showing empathy is to understand another person's feelings and show compassion. When you ignore your partner's emotions, you imbibe in lack of compassion and lack of caring.
If you want to know how to deal with a lack of empathy, you need to care for yourself. Also, help your partner build their empathy skills by showing them how to understand other people's feelings.
To know the signs of lacking empathy, watch this video.
Share this article on
Want to have a happier, healthier marriage?
If you feel disconnected or frustrated about the state of your marriage but want to avoid separation and/or divorce, the marriage.com course meant for married couples is an excellent resource to help you overcome the most challenging aspects of being married.
More On This Topic
You May Also Like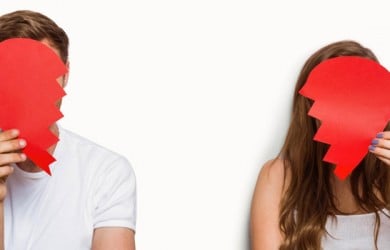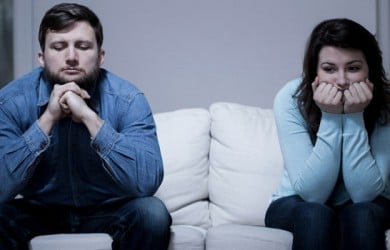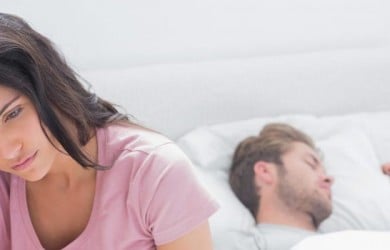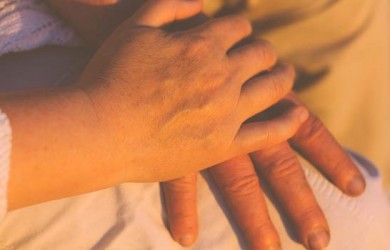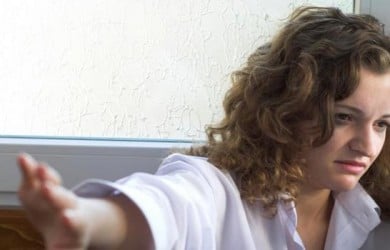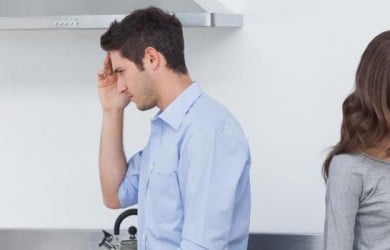 Popular Topics On Marriage Help