Why Do People Flirt? 6 Surprising Reasons
Flirting is a normal part of social interactions but its reasons and signs can be confusing sometimes. While interacting with a date or acquaintance, have you ever wondered: Why do people flirt?
At first glance, flirting is the easiest way to tell someone that you're available and looking for a relationship.
You can flirt with your eyes, your words, your texts, and even your body language. But not everyone is flirting sexually because they're looking for love. Some people flirt for personal gain or amusement, while others are natural flirts who do it just for fun.
Is flirting harmless fun or shameless self-promotion? What is the science of flirting?
Keep reading to find out the answers and brush up on the six main reasons why people flirt.
What's flirting?
Whether you're looking for something serious or just someone to kiss, flirting is the way to get you there, but what's flirting in the first place?
Flirting is a way to get people to notice you. It's a way of behaving to either attract someone or let someone know you are attracted to them.
When you see people flirting, the vibe is unmistakable. It's a charming banter between two people or a sultry look from across the room. It can in the form of silly pickup lines or trying hard to make somebody laugh.
Related Reading: What is Flirting? 7 Signs Someone is Into You
Where did flirting begin?
To find out what the word 'flirt' means and where the term stems from, let's take a deep dive into the roots of this word.
According to Oxford Languages, the term 'flirt' stems from the 16th century. The word was initially used to describe sudden movements. As time went on, flirt came to mean someone who expressed playful and romantic behavior toward another.
We can get technical about the science of flirting and where it began. In that case, we can safely assume flirting has probably been around in some form or another for as long as there have been romantic relationships.
Is flirting for fun or a sign of attraction?
Is flirtation a response to attraction or can it stem from other emotions? Understanding why do people flirt requires an exploration of the various motivations behind a flirtatious act.
If teenagers test the waters and start flirting for fun with friends and crushes, can we assume adults flirt with others with identical intentions?
Not really.
That's the tricky thing about flirting: it doesn't always mean someone is interested in you.
Furthermore, flirting isn't only reserved for single people. Married partners may flirt with people outside their relationship or with their partners.
As simple as flirting may seem, a random flirt may not always mean somebody is looking to date.
Related Reading: How to Flirt with Class and Look Good Doing It
6 reasons why people flirt
Have you ever wondered: "Why do I flirt so much?" Or maybe you have a friend who always seems to be making eyes at you, but your friendship never progresses toward romance?
We want to take the mystery out of the random flirting that's been heading your way. These are six reasons that answer the question, "Why do people flirt?"
1. Liking someone
The most common answer to the question, 'why do people flirt, is attraction.
People often flirt when they are trying to attract a partner. They may even flirt subconsciously when they have a crush on someone.
How might someone flirt if they have a crush?
By trying to get their crush to laugh

Through text messages

By drawing attention to themself (playing with their hair or licking their lips)

Through brief physical contact, such as putting a hand on someone's shoulder

By trying to make someone blush

Through compliments
The science of flirting isn't always easy to understand, but you can safely bet that flirting will follow when two people like each other.
2. For sport
Is there more to flirting than just trying to find a partner?
You bet there is.
Unfortunately for some, what seems like an expression of someone's affection may be a random flirt for the sake of flirting.
Some people flirt to see how many people they can get phone numbers or sexual favors from, while others do it just because they can.
What's flirting when someone is casually dallying? It's called 'Sport Flirting.'
Sporty flirting is used when one or both flirting parties are already in a relationship but flirt anyway without an expected outcome.
Interestingly, one study found that men are more likely to sexualize certain behaviors than women. This can lead to a bruised ego or hurt feelings when they find out the object of their affection was just flirting for fun or sport.
3. Personal gain
Sometimes the answer to the question, 'why do people flirt,' is rooted in the personal gain that someone is looking for. Flirting sexually isn't done out of genuine interest in some instances because some people look to benefit from the situation.
In the wrong hands, flirting for fun can leave someone with hurt feelings. It can make someone feel used and even embarrassed for falling for somebody's words and gestures.
Someone who is flirting for gain usually makes someone else feel special to get something from them. Examples of this include flirting with someone at work to climb the corporate ladder to something more innocent, like flirting with a friend who you know likes you to get a ride somewhere.
Flirting for personal gain is perhaps one of the most hurtful forms of flirting since it relies on manipulating someone else's affections for you with no regard for their feelings.
Related Reading: Flirting for Fun vs Flirting with Intent
4. Keeping the spark alive
People continue to flirt even after entering into a committed relationship, despite having verbally and physically expressed their feelings to each other on several occasions.
Why do people flirt with their spouses then? After all, isn't part of the reason we flirt to attract someone? If you already have a partner, it seems like you've already achieved that goal and don't have to flirt anymore. Wrong!
Have you ever had your partner throw a random flirt your way? Your spouse throwing sexy compliments your way or trying to make you laugh can make you feel extra special.
Flirting is a great way to make your spouse feel desired. It brings back all those fantastic feelings from when you first noticed each other, and when the electric spark of flirtatious banter all began.
Flirting is also a natural way to open the lines of communication with someone. This is great for couples since studies show that couples who communicate are happier and speak to each other more positively than couples who don't.
Facilitating open communication by keeping things light and engaged is another answer to the question, 'why do people flirt?'
To learn more about keeping the spark alive in any relationship, watch this video:

5. Sexual simulation
If you have wondered 'why do people flirt,' sex might've seemed like the underlying theme to you too. By honestly looking at flirtatious acts, you'd discover that no matter which way you slice it, there is something inherently sexual about flirting.
Research into the various aspects of flirting shows that uncontrollable sexual urges are one of the main reasons for flirtation.
Flirting sexually comes high on the list od reasons, as people often end up trying to initiate a sexual encounter by flirting with a person who they are attracted to.
Some people believe the answer to the question 'why do people flirt' lies in primal instincts. Instead of looking for a serious relationship, some people flirt primarily to facilitate sexual contact with someone they find attractive.
6. An ego boost
Whether it's done for sexual or personal gain, one thing is for sure, flirting is fun.
The science of flirting is all about being validated, getting someone to show you special attention, and sharing a playful moment with someone you find cool.
Flirting makes us feel good. What's not to love about that?
The fact that flirting can make us feel good has to do with the dopamine, serotonin, and feel-good oxytocin that the body releases when we're around someone we like.
That's not to say you should flirt with everyone just because it's fun – it's important to keep other people's feelings in mind when you start giving out that solid eye contact. You wouldn't want to lead anyone on.
Why do I flirt so much?
So you've read the list above, and you're still left confused about the reasons behind your excessive flirtatious behavior, maybe your motivations are different.
It is possible that your reasons behind flirting could be more rooted in personal validation than simple fun or attracting that special someone.
Having others reciprocate your flirting can make you feel sexy, desirable, and worthy of other people's attention.
Being a flirt isn't a bad thing; just make sure you're never leading anyone on unintentionally. If you start to get the feeling you've been flirting with someone you're not interested in, be sure to correct your course. Don't be afraid to talk about it.
To understand why do people flirt requires understanding your own motivations and need for validation.
Saying something like: "Did that seem like I was flirting with you? I just want to make sure I'm not giving you the wrong impression" will go a long way in ensuring you aren't leading anyone on.
Related Reading: How to Flirt With a Girl – 10 Tips for Flirting With a Women
Conclusion
The science of flirting is fascinating.
What's flirting for one person might not be for another. It can be a fun way to get someone to notice you or it could be a way to manipulate someone.
To learn why do people flirt, is the analyse the situation carefully. There are many reasons why flirting sexually is a common thing. The number one psychology behind flirting is to attract your crush.
Are you a flirt? If you are, you may not always flirt with someone because you're looking for a relationship. It could be that you're flirting for sport, for some sort of personal gain, or because you're looking for an ego boost.
Whatever your reason is for flirting, have fun with it but also make sure you're not leading someone on.
Share this article on
Want to have a happier, healthier marriage?
If you feel disconnected or frustrated about the state of your marriage but want to avoid separation and/or divorce, the marriage.com course meant for married couples is an excellent resource to help you overcome the most challenging aspects of being married.
Learn More On This Topic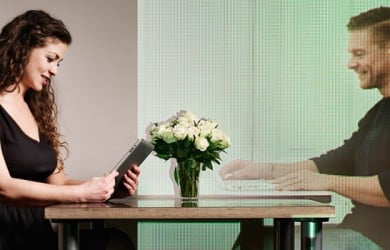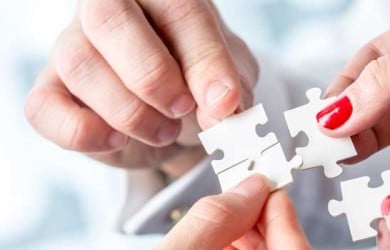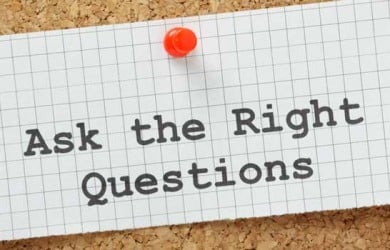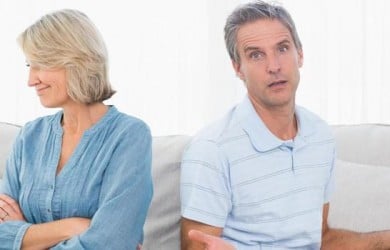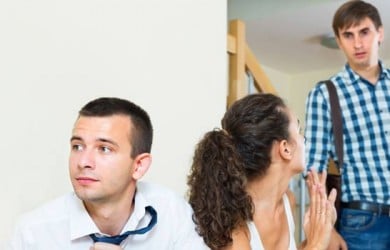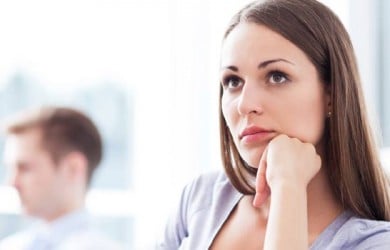 You May Also Like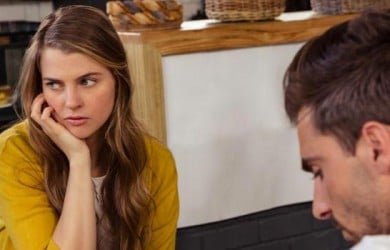 Popular Topics On Married Life