Signs You're in a Relationship with Someone with Narcissistic Personality Disorder
"Flat on the ground, he contemplates two stars, his eyes, and his hair, fit for Bacchus, fit for Apollo, his youthful cheeks and ivory neck, the beauty of his face, the rose-flush mingled in the whiteness of snow, admiring everything for which he is himself admired" – Book III:402-436 Narcissus sees himself and falls in love, Metamorphoses trans. by A. S. Klein
The story of Narcissus tells a tale of a handsome man who falls in love with himself.
In the story, his love for himself was so strong that he gave up loving other beautiful nymphs to focus on himself. Narcissus' story is the inspiration behind a psychological disorder called Narcissism.
Psychologists have studied the curiosity behind the dynamics of Narcissistic Personality Disorder relationships and have come up with that one visible trait to know if you're in one.
And that trait is-
Lack of empathy
Psychologists have defined narcissistic disorder as an impairment in personality functioning in which people affected by this disorder exhibit a lack of empathy. This lack of empathy for others is said to be what sets apart the Narcissistic Personality Disorder (NPD) from the other personality disorders.
Empathy is generally defined as our ability to sense another person's feelings and thoughts. And therefore, is essential for a relationship to function and bloom.
If one partner exhibits a lack of empathy due to their narcissistic personality disorder, it will spell trouble for the two people in it.
The lack of empathy in a Narcissistic Personality Disorder relationships can be observed in the following behaviors:
1. Use and abuse
Being used is just a bummer. Being in a relationship that uses and abuses you? Now that's something you have to think twice about.
Narcissistic Personality Disorder relationships have foundations in the 'use and abuse' patterns. This is because the narcissistic partner will use and abuse you for their gain. If you are experiencing a narcissistic personality disorder relationship and their narcissism is not coming from you, then there's something in you that your narcissistic partner needs and they won't be shy from taking that – especially that you're in a relationship with them.
Being in a relationship with a narcissist can be extremely abusive because the person with NPD is selfish and will exhibit their lack of empathy.
Be warned if you believe you are in a narcissistic personality disorder relationship – this behavior pattern will cause damage to your psyche.
2. Too much self-entitlement
A straightforward example of a narcissist showing their self-entitlement is through them being late to appointments and dates. Being late is okay provided that you have got a valid reason like a flat tire or a slight accident but, if you're noticing your partner that they are usually late and their reason usually falls along the lines of "Nothing, I just felt like it."
It's a statement that shows a distinct lack of empathy, and if you notice this pattern in other parts of your life, it could be a clear sign that you are involved in a narcissistic personality disorder relationship, and you might want to step back.
Setting a time for your dates is a way of establishing a rule, and a narcissist, who expresses arrogant self-entitlement means that they will step on these rules and not be bound by it. It's worthless putting these boundaries and rules in place when in a Narcissistic Personality Disorder relationship just because the narcissist will break them all. Why? Because they feel that they are above it and they won't care about what you think.
3. Emotional manipulation
Being in a Narcissistic Personality Disorder relationship is an emotional rollercoaster.
Narcissists thrive on negative emotions which, they magically use to their advantage. They make you feel bad to make themselves feel better.
Narcissists' egos are so fragile because internally, they really have a false sense of bravado. All of their strength of personality is just used as a facade to mask just how they weak they are on the inside.
Any threats to their carefully curated self-image will be corrected fast. And because they lack in empathy, they will blame you, make you feel inferior, judge you, and even ridicule you to ensure that they will come out as the better person.
4. Creation of a grand self-image
A narcissistic person will do everything in their might to create a grand self-image. They will do anything to come out on top of everyone else. They will lie and manipulate you to get you on to your side especially when you are a source of their fuel.
Narcissists are successful at creating an exaggerated sense of self-importance.
They believe that you, as their partner, will not be able to live without their presence.
And to make sure you don't, they might go to the extent of taking away, your financial freedom (or other means of independence) so that you'll be dependent on them. This act of being depended upon can be seen as a way of them boosting their ego.
5. Bad conversationalists
Me. Me. Me! It's planet me when you're in a Narcissistic Personality Disorder relationship, and 'me' only relates to the person with narcissism – not you!.
You can't have a decent conversation with a person with NPD.
They love talking about themselves so much that your conversations can end up being all about them.
Their thoughts, and their feelings because that is all that's important for them. It's hard to inject your views in the conversation; your opinions will be put aside, corrected or even dismissed.
When it's finally your turn to speak up, or you have changed your topic, they will interrupt you just so the focus will be back on them. Again, while this may come off rude for other people, this is normal to a narcissist because all that's important is their personal views and themselves… Nothing more.
Share this article on
Want to have a happier, healthier marriage?
If you feel disconnected or frustrated about the state of your marriage but want to avoid separation and/or divorce, the marriage.com course meant for married couples is an excellent resource to help you overcome the most challenging aspects of being married.
Learn More On This Topic
You May Also Like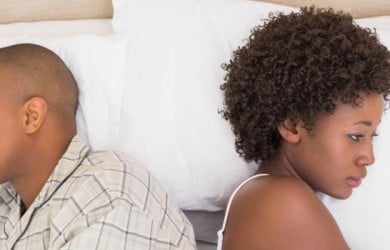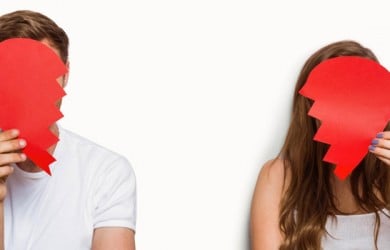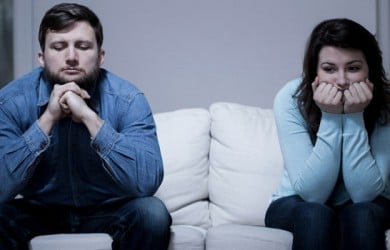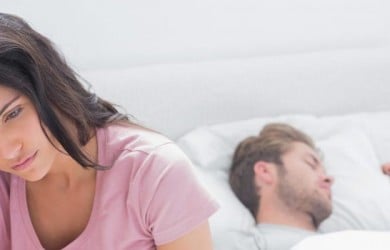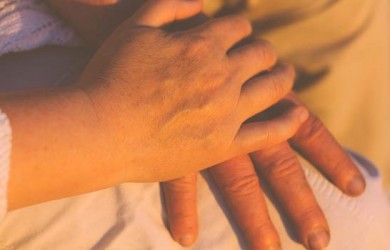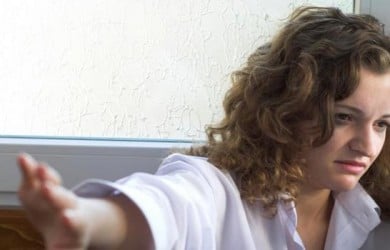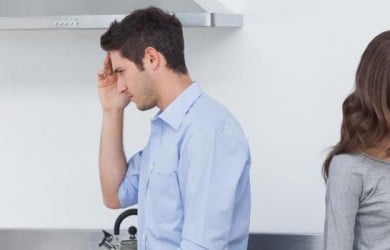 Popular Topics On Marriage Help