What Is Fear of Marriage (Gamophobia)? How to Deal With It
Do you suspect that your partner is afraid of marriage? Are you at a loss for how to deal with it? This article is for you!
When you think that your mate may have a fear of marriage that is holding back your relationship, you'll want to know for sure. Keep reading for all the information you need regarding whether or not your partner has gamophobia and what you should do.
What is Gamophobia?
The term gamophobia means a person is afraid of commitment or marriage. This doesn't mean that someone hesitates when thinking about marriage. It is a phobia, which is a type of mental condition.
A phobia is a type of anxiety disorder, which lets you know that if someone experiences anxiety when they think of weddings, getting married, or a lifetime of commitment, this may mean that they are experiencing gamophobia.
This type of phobia is not something that is likely to go away quickly or on its own. It involves an irrational fear of marriage, which differs from being apprehensive about marriage.
How common is Gamophobia?
Gamophobia is a marriage phobia and one of many specific phobias that someone may experience. It is estimated that around 10%, give or take a few percent, have a particular phobia of people in the US.
Fear of commitment phobia has not been examined closely enough to determine how many people are affected by it.
What causes fear of marriage?
When someone is scared of getting married, it is usually because underlying issues make them feel this way. Only once you spend time understanding these reasons can you find a way to handle this fear.
So, what causes gamophobia?
There are a few reasons why someone could be afraid to get married. Here are a few common ones:
1. Past failed relationships
One reason someone may fear marriage is that they have had relationships that went sour. If a person has had one or more connections that ended badly, they may feel concerned about getting married.
They might think that all of their relationships will be problematic or end.
Related Reading: 

30 Reasons Why Relationships Fail (and How to Fix Them)
2. Children of divorce
Another reason why someone may not want to get married is that they come from a home with divorced parents.
They might feel like they don't want to end up like their parents or that they may get divorced because their parents did.
Related Reading: 

10 Most Common Reasons for Divorce
3. Apprehensions about a person
In other cases, a person might be experiencing anxiety about marriage to just one person. It could indicate their apprehensions about the future with this particular person.
Related Reading: 

10 Tips to Help You if You Are Married to Someone With Anxiety
4. Mental condition
Additionally, a person could be experiencing another type of mental health issue that must be addressed. This can contribute to marriage anxiety symptoms at times.
If these things are relevant to you or your mate, you should talk to them about them. They may have cold feet or be experiencing a fear of marriage, which may need to be treated.
Related Reading: 

11 Tips for Mental Health Issues & Loneliness in Marriage
Different fears about marriage
If you have observed, "I'm scared to get married," you may know that when it comes to marriage, it isn't just a fear of marriage commitment.
Sometimes a person may be hesitant to get married because of other reasons.
They may feel like they will get divorced

They might fear that there will be infidelity

People may think they will fall out of love with their prospective spouse

They may also be afraid because it is something they have never experienced before

Some could interpret that the uneasiness they feel before Marriage means the marriage is doomed to fail
These are a few reasons someone may be terrified of marriage, but you or your partner might have a different reason for your fear.
5 signs of fear of marriage
When pinpointing if your partner is nervous about getting married, there are multiple signs that you can look out for.
You should pay attention to some gamophobia symptoms if you notice them.
Feeling panic or dread when thinking about marriage.

Becoming depressed when it comes to talking or thinking about marriage and commitment.

You experience sweating, cannot breathe, feel queasy, or your heart rate is elevated when you are around weddings or think about marriage.

You avoid meeting friends and family members who are married.

Rapid heartbeat, nausea, dizziness and other such physical symptoms of anxiety and panic
Related Reading: 

How to Deal With Wedding Stress- 4 Tips
It is important to point out that anyone can be nervous about marriage or feel like marriage scares them, but this doesn't mean experiencing gamophobia.
In the case of a fear of marriage, if you are experiencing it, you are likely greatly affected by it in all aspects of your life.
You may not let your relationships get too serious, or you might push prospective mates away when you start to have feelings for them. You could even steer clear of all weddings.
How to deal with the fear of marriage
There are several ways to learn how to treat gamophobia. You can also seek out therapy for this type of phobia.
Here's a look at the options available to you.
1. Figure it out
You may have a marriage fear, and you haven't thought about the reason behind it.
The first thing that you should do is figure out what the problem may be. Once you do that, you can start moving past it or determining what you want to do to treat this problem.
Related Reading: 

30 Common Relationship Problems and Solutions
2. Talk to your partner
When you feel like you could have gamophobia, it is important to talk to your partner about this.
Your partner needs to know the truth, and you should be open and honest with them. They may be able to help you work through it, especially if you decide that you want to go to therapy.
Another reason you should talk to your mate is that they don't feel like your fear is because of something they did. Your fears may leave your partner feeling like they did something wrong if you don't explain it to them.
Related Reading: 

10 Relationship Conversations You Can Have With Your Partner
3. Start hanging out with married people
If you are unsure about married people or weddings, spending time with them may help. You can eat dinner at your friend's house or invite them to yours.
Seeing how they interact with each other may give you an understanding of marriage and help you work through some of the ideas you have about it in your head.
4. Think about what you want
You may also see benefits from thinking about what you want from your life and relationships. Being clear about what you want for your life can help you figure out how to accomplish your goals.
Additionally, you should picture your life in 10 years. If you want your partner to still be by your side, working through your fear of marriage may be worthwhile. Talk to them about what your goals are and determine if you can both get what you want.
Related Reading: 

How To Know What You Want in a Relationship?
5. Get a checkup
If you are nervous about getting married and feel like something more serious than that, you might want to get yourself checked out.
There's a chance that you may have a health condition or a mental health condition that needs to be treated, which is making you anxious and fearful. A doctor can run tests so that you will know for sure.
6. Look into counseling
A few types of counseling are available for a woman scared of marriage or for a man who has a fear of marriage. Remember that you may opt to see a counselor together, or you can go by yourself to work through your issues.
Related Reading: 

What is a Mental Health Counselor?
Therapies helpful in dealing with gamophobia
Therapy is one of the key treatment options for most types of phobias, and gamophobia is no different.
With the right professional help and diagnosis, one can manage and control this fear and live a normal life.
1. Psychotherapy
This type of therapy is called talk therapy, which means that your doctor will listen to what you say. You can talk about your issues and tell the doctor how you feel.
2. Cognitive-behavioral therapy
Cognitive-behavioral therapy is an effective form of therapy for several different conditions. With this therapy, a counselor can help you learn how to think and act differently in certain situations. This may come in handy while you get over your phobia of marriage.
Related Reading: 

15 Ways Cognitive Behavioral Therapy Benefits Couples
3. Exposure therapy
Exposure therapy may be a viable option to deal with the fear of marriage. With this therapy, you could be asked to expose yourself to something you are scared to work through.
This may mean attending weddings or talking about marriage plans. As you think about it and go through things that cause you anxiety, they can become easier to deal with.
You may also want to talk to your doctor about medications that can help your anxiety or other symptoms you experience due to your marriage fear. There's a chance that prescriptions may help you treat some of your most serious symptoms, although there is no specific medicine for this phobia.
Related Reading: 

How Prolonged Exposure Therapy Can Be Helpful for You
Check out this video if you want insight into what you should expect from therapy:
What to do if your partner has gamophobia?
Some people may fear marriage, but the phobia has little to do with gender. Either way, you must know what to do if your partner is affected by gamophobia.
Here are a few tips:
1. Talk to them
If you are concerned that your mate has gamophobia, you must talk to them to see how they feel about you. There's no reason to think that just because a person is afraid of marriage, they aren't expressing their true feelings for you.
Ask them how they feel, why they think they think that way, or what makes them feel this way. They may not know the answers to these questions, but the more you know, the better.
Related Reading: 

Open Communication In a Relationship: How to Make it Work
2. Talk about therapy
Another thing to talk to your partner about is therapy. If you both want to continue the relationship, you'll need to figure out how to do so, and talking to a counselor may help you with that.
You can talk about your goals and how you may be able to move forward together.
Additionally, your mate may want to visit the doctor alone to work through this issue. If they're going to, you should support them in this decision.
Related Reading: 

What to Talk About in Therapy and Tips on How to Open Up
3. Consider your options
If your partner has no intention of going to therapy or working through their fear of marriage, you need to decide what you want to do.
If you are willing to have a long-term relationship with your partner without getting married, you may be able to have what you want, but if not getting married is a deal-breaker for you, you'll have to figure out what your next steps are going to be.
Summing up
If you are wondering "why I am scared to get married," you are not alone. Other people out there feel the way you do, and there is help. You may just have a familiar nervous feeling about getting married, but it may be something more.
Many people are scared about getting married and all the changes that will take place.
Any time your life changes drastically, it is okay to feel uneasy about it. When you are anxious about getting married, this will likely go away as the day approaches.
This may be a marriage fear or gamophobia and is unlikely to disappear without treatment if it doesn't. Sometimes this condition can affect you for many years and dictate how you live your life.
Of course, you don't have to let your fear of marriage keep you from being happy and having the relationship you want. There are ways to work on this phobia, including talking to your mate or a counselor about it.
It would help if you also determined what is holding you back. Make sure you are honest with yourself and others so you have the best chance of getting over this fear and living the way you want to.
Help is available, and this condition can be treated in a few different ways, so you don't need to lose hope!
Share this article on
Want to have a happier, healthier marriage?
If you feel disconnected or frustrated about the state of your marriage but want to avoid separation and/or divorce, the marriage.com course meant for married couples is an excellent resource to help you overcome the most challenging aspects of being married.
Learn More On This Topic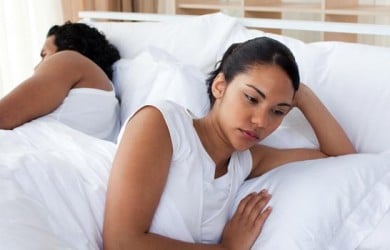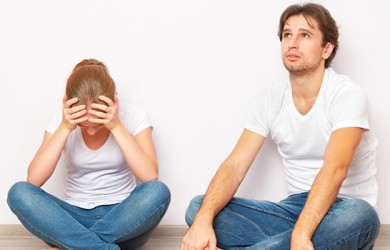 You May Also Like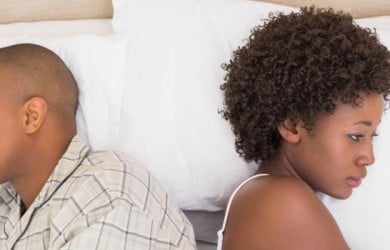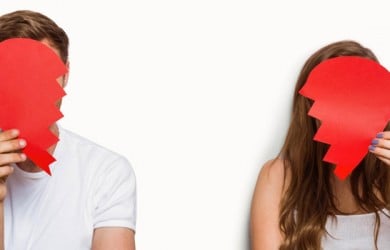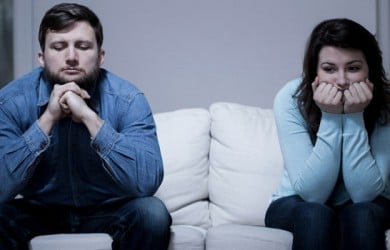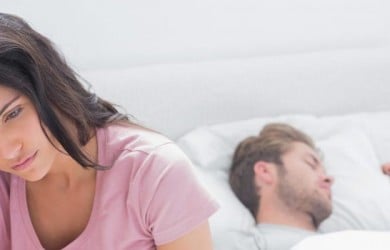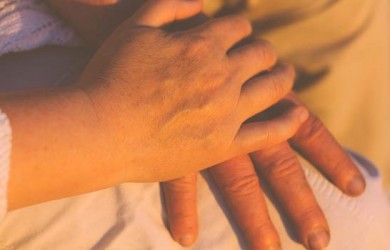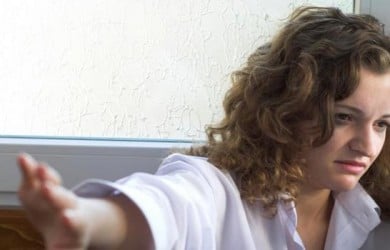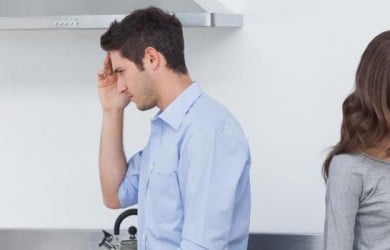 Popular Topics On Marriage Help