How to Move Past Shared Trauma as a Couple
Traumatic events can shatter feelings of safety, security, and normalcy in individuals who experience or witness them.
Compounding the matter, when a couple experiences shared trauma, it can shatter feelings of safety, security, and normalcy within their marriage as well. And the deep pain each partner feels is often exacerbated by the unique, unprecedented blow to the status quo in the relationship.
But that doesn't necessarily spell doomsday for the relationship. One study following married couples who had suffered the loss of a child found that only about 16 percent had divorced in its aftermath.
What is Shared Trauma?
Trauma can take many forms and can be triggered by a variety of events: a natural disaster (hurricane, tornado, lightning strike, wildfire), major car, bicycle or motorcycle accident, home invasion or kidnapping, physical assault, a trauma in marriage, financial collapse, loss of a parent, child or other close friend or family member and more.
When an individual experiences or witnesses a trauma, they often feel alone in their grief, emotionally isolated from even their closest friends or family members, including their partner.
When a couple experiences the same traumatic event together — shared trauma — the emotional ramifications can be even more complicated. As individuals, they might feel too emotionally drained to offer comfort or support to each other. They might also feel isolated and "different" from other couples, especially after the initial outpouring of support.
Healing and bonding through shared trauma often involve revising deeply entrenched patterns of communication and interaction, shifting the dynamics within the marriage. Moving forward together relies on a steadfast commitment to each other and to the relationship itself.
Related Reading: 

Supporting Your Partner Through Crisis or Trauma
How to survive marriage in the aftermath of trauma
Perhaps because of their shared trauma, many couples emerge with an even stronger bond. If you and your partner have experienced a deep loss or other shared traumatic events, the following strategies can help you support each other and find solutions for how to get over the trauma and how to survive marriage:
Related Reading: 

20 Steps to Becoming a Supportive Partner
1. Respect each other's emotional roller coasters
Healing is rarely linear; grief and healing come in waves. Even while grieving the same loss, you might be at different places at different times than your partner. Don't assume that your partner is feeling what you're feeling.
You might be having a particularly good day while your partner is having a particularly rough day and vice versa. As a tip for how to survive marriage, respect your partner's emotional state and resist the (often unconscious) temptation to try to change it to match yours.
Moreover, everyone processes trauma differently. Recognize that what might be comforting to you (e.g., looking at old photos) might be triggering for your partner.
2. Don't take your partner's moods or behaviors personally
If your partner appears angry, recognize, but don't personalize, the anger. Labeling emotions validate them. Taking their moods or behaviors personally can up the ante in an already emotionally charged situation.
Your partner's emotional outbursts or withdrawal might seem personal, but they're usually not. If you begin to feel like your partner's punching bag, delicately share that with them. They might be unaware of the effect their behavior is having on you.
Also Try: How Well Do You Understand Your Spouse's Moods?
3. If you're not sure how to support your partner, ask
Many people treat their partners as they themselves would want to be treated. But the Golden Rule doesn't always apply.
Your partner may need more (or less) emotional space than you. They might be comforted by a gentle touch, while you might recoil. As one of the effective answers to how to survive marriage, try to tune into your partner's cues, but when in doubt, ask.
4. Talk about the trauma — and other things
So, how to talk about trauma with your partner?
You and your partner have many other shared memories that might get lost in your grief or angst.
It can be comforting to recall those happier times as you reflect on the life you've built together. While talking about your shared trauma is an important part of the healing process, it can take on a life of its own if it's all you discuss.
Sometimes talking about the mundane (weather, the funny thing your dog did that morning, or a new show on Netflix) can help restore feelings of normalcy and work in favor of how to survive marriage.
Related Reading: 

How Do You Survive A Difficult Marriage?
5. Welcome outside support
How to be a supportive partner?
Whether from friends, extended family, clergy, or mental health professionals, lean on those who can offer you comfort and guidance. You and your partner may feel too emotionally depleted to offer each other the support you need.
Some couples find it helpful to join support groups, where they can find camaraderie with others who've experienced a parallel loss or situation. Hearing how others cope with — and heal from — similar trauma can offer hope when it feels too out of reach.
Check out what you can do when trauma affects the relationship:

Takeaway
Healing after trauma takes time, patience, and grace.
As you and your partner each navigate the aftermath of the traumatic event, supporting one another can lead to growth in your relationship. Remind yourself and your partner that there is light and love on the other side of trauma and help each other find it.
Share this article on
Want to have a happier, healthier marriage?
If you feel disconnected or frustrated about the state of your marriage but want to avoid separation and/or divorce, the marriage.com course meant for married couples is an excellent resource to help you overcome the most challenging aspects of being married.
More On This Topic
You May Also Like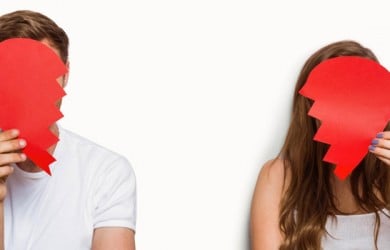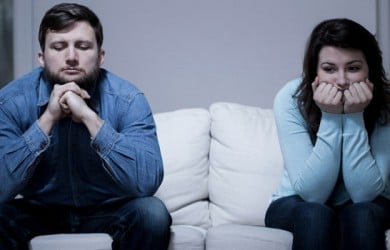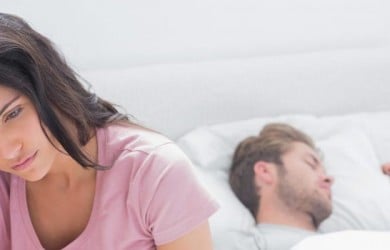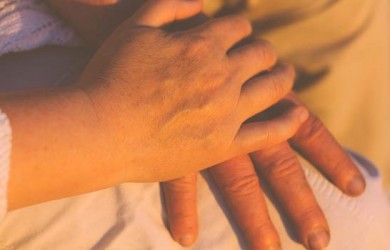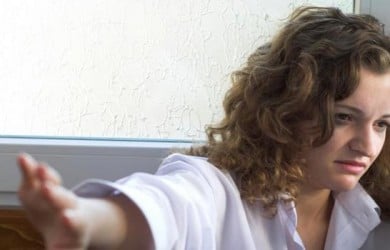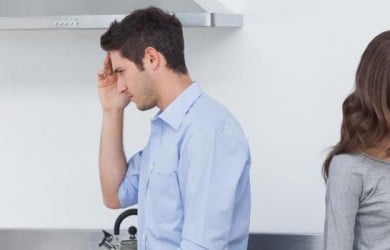 Popular Topics On Marriage Help