15 Steps for Single Parents While Planning for a Baby Financially
It can be difficult to determine the best ways to prepare for becoming a parent, but it is important to understand that there are aspects of your life that you may need to address before having a baby, especially in terms of your finances.
Here's a look at some helpful tips to consider when you are planning for a baby financially.
Can single parents get financially ahead
If you were wondering if it is possible for single parents to get ahead financially, the answer is yes. The statistics state that around 20% of kids in the US live with a single mom.
Of course, you will have to be preparing financially for a baby as soon as possible, for the best results.
The prospect of raising a child alone financially can be overwhelming, but it doesn't have to be this way. Whether you don't have a partner, have recently gotten a divorce, or lost a spouse, there are steps you can take which will help you get to the place financially that you want to be.
One of the financial things to do before having a baby is determining your assets. You need to know what you have coming in and going out. Then you will be able to evaluate what changes can be made to these amounts.
This can allow you the ability to save money and will provide an understanding of where all your money is going.
Also Try: Am I Ready to Be a Single Mom Quiz
Money management tips for the single parent
There are other options when it comes to financial help for single parents. Check out these tips, so you can do your best to take care of your baby on single mom finances.
Once you have evaluated your single-parent budget, you will be able to cut some of the expenses that aren't necessary. Perhaps you can meal prep to save money at the grocery store or stick to store brands for some of the items that you buy.
There are likely many different ways that you can save a dollar here and there, and you should take some time to think about methods you want to try planning for a baby financially.
Also Try: How Hard Do You Think Of Leaving Your Relationship?
As you are planning for a baby financially, you should also do your best to set goals for yourself.
Once you start to save money and begin to make other smart financial decisions, set special goals for yourself. For example, if you want to save a certain amount of money in the first trimester, make this your goal.
Talk to everyone you can for advice
Something else you can do when you are having a baby is to talk to the people you know for advice. You can talk to pretty much anyone and everyone to see if they have tips for you to follow.
This may be a good resource for answers to some of your questions, like how to start planning for a baby or how much money to save for a baby.
Make sure that you are only asking people that you trust to offer you helpful guidance. This can include anyone from friends, family members, or even your banker.
You may even go online to find other moms and expectant moms who will be able to give you tips that you might never have considered without their help.
Also Try: 100 Questions to Ask Your Crush
Financial goals before the baby arrives
As you continue planning for a baby financially, you'll likely get an understanding of the financial goals that you need to meet. This can be trying since single parent money isn't always the same as when you have 2 parents bringing in income.
Determine your priorities
Always determine your priorities when you are preparing for a baby on a budget. This means you should determine what you want to do first and also address things in the order that you decide you want to.
For example, if you want to move before the baby comes, you'll need to make sure that you do this when you are able to, instead of waiting until the last minute.
Related Reading: Prioritize your Relationship, Partner, and Sexual Connection
Figure out your financial situation
You have likely checked out your finances, but you should also consider your financial situation. There are many things to think about that you probably haven't thought about before but are suddenly relevant when it comes to planning for a baby financially.
There is also advice and even worksheets online that you can look into, which can help you determine your net worth or the number of your debts, all of which could give you a better idea of your overall financial situation.
Other things to consider in this category are things like if getting another job is possible or if you can ask your boss for a raise. These things may be able to increase the money you are making and even a small increase may be able to make a big difference.
Make changes in areas that need it
No one can really tell you exactly how to prepare for a baby financially. Every person will be different, and every household will be different. You can follow advice, like the advice presented in this article, which may help you in many ways.
At the same time, you will probably need to tweak things as you go, so it's able to work best for you. For instance, some people may not have a lot of resources to ask for financial advice. This is fine. You can still find plenty of information on the internet that is sound and is more than likely applicable in your life.
Related Reading: How to Create Change in Your Marriage
Update your household expenditures
It is true that raising a child alone financially can take a lot of work, but this doesn't mean that it is impossible. A great step is to update your expenditures, so you can get a leg up on the things that you are going to need.
Instead of buying fancy coffee beans, you can take some of the money you saved and purchase diapers ahead of time. This way, you won't have to be overwhelmed with the idea of how many diapers you will need once the baby arrives.
15 financial steps for when the baby comes
Even with single-parent finances, planning for a baby financially can be accomplished in a number of steps. Although some things can be done ahead of time, others will have to wait until the baby arrives.
Here's a look at some things that can still be done after the baby is born.
1. Don't buy one of everything
There are many baby items that are cute and you are sure you will want for your newborn. However, you should wait to buy some things, since you may not need them. Stick to items you know you will need more, and then you can buy extras if you want them.
Also Try: What to Buy Him for Christmas Quiz
2. Save as much as possible
Even though you were saving throughout your whole pregnancy, you still need to save everywhere you can.
There are ways you can do this as your baby grows. One example is when they start to eat solid foods. You can make your baby's food instead of buying commercial baby food. This may be able to save you money.
3. Stick to your budget
You will still need to stick to your budget, just like you did when you were planning for a baby financially. This can be hard to do at times and easier at others. Make sure that you are still able to get something you want every now and then too.
Also Try: Are You Financially Compatible? Take This Quiz To Find Out
4. Get help from family and friends
In some cases, you may be able to get help from friends and family members. They might be able to offer free babysitting, where you won't have to pay for childcare, or they may be able to provide a personal loan or gift whenever your baby needs something.
Most parents understand that financial planning for new parents is a struggle, and some may want to help.
5. Have emergency money set aside
Something that is also important is having emergency money available.
This is a crucial part of financial planning for the child. This emergency fund can be used if you need supplies in a hurry or your baby needs to go to the doctor in a rush. The possibilities are endless, depending on the amount of your fund.
Related Reading: Constant Compromise: 5 Tips To Avoid Money Problems In Marriage
6. Get a life insurance policy
If you don't have a life insurance policy, it is a good idea to get one after you have a child. Having a policy of this type can help ensure that you won't be leaving a burden on your kids if something happens.
7. Update your health insurance (or upgrade it)
It is a good idea to update your health insurance plan as well. When you are learning how to financially plan for a baby, you will likely start to understand that babies can get expensive and will need to get checked out.
They will also need to be added to your health insurance if they aren't covered by a different policy.
Related Reading: The Ultimate Guide to Family Planning: Key Questions Answered
8. Talk about your work options
You will need to decide when you want to go back to work and what hours you will work when you do. You may be able to take a special leave after the birth of your baby too. Talk to your employer about the options you have.
9. Look into investments
For some people, when it comes to how to prepare for having a baby, they start to consider investments. Investing in the right places can allow you to save a bit of money over the course of your child's life.
Essentially, this is an investment in their future.
Related Reading: 55 Financial Questions You Need to Ask Your Partner
10. See if government assistance is possible
Look into financial aid single parents programs that you can take advantage of. At times, there are government programs that may be able to help you with some of the expenses around having a baby, including feeding it and its medical care. You may be eligible.
11. Consider a college fund
Many parents begin saving for their children's college soon after they come home from the hospital. There are savings plans that you can look into, or you can talk to your financial planner about the steps you need to take to do this.
Related Reading: 8 Key Questions for Better Management of Marriage Finances
12. Relax, you don't have to figure everything out at once
Keep in mind that you don't have to figure out everything right away. Just like with most other things in life, there is a bit of trial and error. You can take your time and make wise choices for your family.
13. Look into child support, if applicable
If you are able to ask for child support payments, this is something that you should think about. Do research to find out if this is applicable to your situation. The laws are different in each state.
Also Try: Quiz: Are You Ready To Have Children?
14. Try to lessen debt
Continue to work down your debt. It may be difficult to do, but it is a big part of how to prepare for a baby on a budget and as the child grows up.
One way to address this is to add these payments into your budget until they are paid down. This way you won't have to add an extra thing on your shoulders.
15. Make decisions about childcare
You should also decide what you are going to do about childcare. You may need to pay for a babysitter or a daycare, or you can make an arrangement with a family member. The latter may be a way to save a few bucks.
Also Try: How Compatible Are Your Parenting Styles?
Expert financial planning tips
There are a couple of expert financial tips that you should know when you are planning for a baby financially.
Start saving for your child's future as soon as possible
From the minute that you find out you are pregnant, decide how you want to save for your child's future. This can include opening up a savings account, a college fund, or something else.
Also Try: How Many Kids Will I Have?
Update your will or write one
You should make a will after you have a child. This will ensure that they will be able to inherit your assets if something happens. If you already have a will, you should update it after becoming a parent.
Trying to save for a baby financially? Check out this video related to life insurance:
Conclusion
As you can see, there are so many ways in which you can set out planning for a baby financially. This doesn't mean the process is easy, but it is rather straightforward.
You should follow some of the financial steps listed above and do your best to lean on people you trust and have experience being parents or single parents. They will perhaps offer the best advice to you for planning for a baby financially.
Besides that, make sure to do research into government programs that may help and do your best to stick to your budget.
Share this article on
Want to have a happier, healthier marriage?
If you feel disconnected or frustrated about the state of your marriage but want to avoid separation and/or divorce, the marriage.com course meant for married couples is an excellent resource to help you overcome the most challenging aspects of being married.
More On This Topic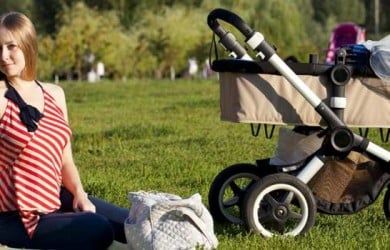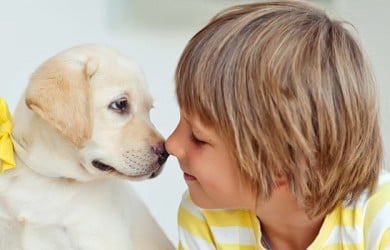 You May Also Like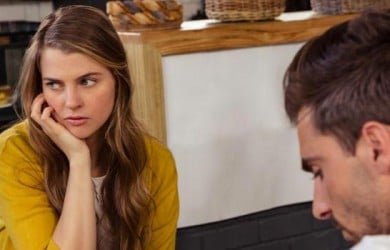 Popular Topics On Married Life