6 Tips for Financial Planning for Married Couples
Financial planning really should be a priority for all couples as soon as they return from their honeymoon. Marriage not only changes their financial situation but also their financial outlook.
There are a lot of financial considerations that a newly married couple will need to consider- bank accounts, bills, spending money, buying property, planning for children, retirement planning, and spending patterns.
Here are some tips for what to consider during financial planning-
1. Discuss your current financial situation
Sit down together and discuss where you are in your finances currently. Your individual and collective spending habits, personal debt, things you want to enjoy or purchase in the future (individually and collectively). Also, discuss what you cannot go without (be realistic). Take the time to speak and discuss your desires, dreams, and needs, even if at this stage they don't seem to be heading in the same direction. And, remember to be patient with each other.
2. Decide about the financial goals and the spending habits in detail
Decide on what is the most important aspect of your financial planning right now. Is it saving for a house, new addition to the family, building savings, or even enjoying a couple of years taking holidays and enjoying the early phase of married life together?
Next look at what habits, if any, need to change, or be negotiated, and what habits each spouse may have that could cause concern for the other spouse. Then, attempt to negotiate a way forward. Or make a note seek advice about a way forward for this at a later date.
Consider how you will manage if one of you lost your job, or your circumstances changed somehow, and consider how you might like to plan a saving or insurance strategy to protect you during those times.
3. Decide what you would like to do with your bank accounts
Would you like joint bank accounts only, individual accounts or a combination of joint and separate accounts.?
Joint accounts are useful for household bills, and family expenses it makes it easier to individually transfer a portion of the money to a joint account so that everything you jointly need is covered.
If each spouse has their own individual accounts, they can use that for their own individual spending needs which makes managing bills, and diffusing potential overspending arguments much easier. You'll be able to spend your own personal money without needing to feel guilty for spending, or having to check in with your spouse.
4. Create your budget
Discuss where you are now and how much money you need to put aside for bills and other commitments. Check to see that can afford everything you need and if you can't work out how you can compromise. Hopefully, you won't have to cancel that Netflix subscription, but if needs must then it's important to be able to make those sacrifices to keep yourselves straight financially.

If you don't have enough money to make ends meet, you might need to consider other options you may have, such as taking a part time job, or side hustle, seeking new employment, retraining or educating yourself, or temporarily moving in with family until you can straighten out your finances.
Make it good practice to discuss a budget before you go out, or for how much you spend on going out for meals and nights out for example. It's so easy to quickly spend your bills money just on nights out, especially when the drinks are flowing!
5. Devise a contingency plan
If you have money left after you've planned your budget, set it aside for a contingency plan. The amount you save is entirely up to you but it should be a habit that you get yourself into.
Consider unexpected occurrences that might happen and make sure you plan for them. It's not just disasters, or job loss that can catch you by surprise. You can always guarantee that you washing machine will break down just at the same time that your vacuum and cooker do too.
This is also a time to consider health and life insurance cover.
If you don't have anything left to build a contingency then go back to point four and take up a part time job or side hustle.
6. Seek out a financial advisor
Next, you'll be wise to plan for your retirement, and if you have money left starting to invest. This can be a complicated and risky challenge if you don't know what you are doing. So seeking out a great, unbiased and honest financial advisor to help you plan the more complicated aspects of financial planning will help you greatly.
If you don't have the budget to work with a financial advisor, start to conduct research on the best opportunities for retirement planning for the future and do your best to make a wise choice. But, at the first opportunity get it checked out professionally so that you don't make any costly mistakes.
Share this article on
Want to have a happier, healthier marriage?
If you feel disconnected or frustrated about the state of your marriage but want to avoid separation and/or divorce, the marriage.com course meant for married couples is an excellent resource to help you overcome the most challenging aspects of being married.
More On This Topic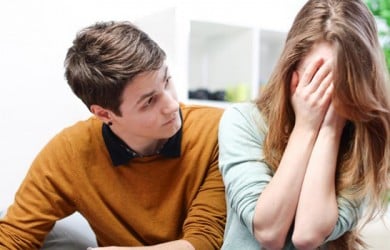 You May Also Like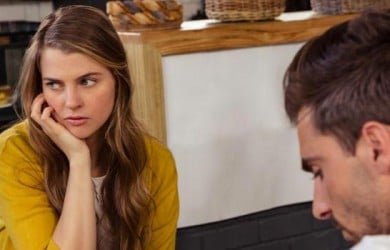 Popular Topics On Married Life