Pre Baby Bucket List- 25 Things to Do Before Having a Baby
Having a baby requires many activities, and they are more than "just being ready to get into labor." Bringing a child into the world is a delicate task. Hence, you must make sure you are ready for it; physically, financially, and mentally.
Before taking it in, consider getting extra time since you won't get as much when your little human arrives.
Having a baby can limit your life, so why don't you make time to live in the moment before finally becoming a parent? Create a pre-baby bucket list and try to tick off as many tasks as possible before becoming a parent to your children.
Related Reading

: 

Ten Key Facts You Must Know Before Becoming a Parent
25 things to do before having a baby: Pre-baby bucket list
It's time to count your last days on your own and try to make it as fun as possible. Here are some ideas for couples you should explore with your partner.
1. Travel
Traveling with a child is possible, even though it becomes more complicated once you have a toddler or baby to look after. You may end up giving your child all your attention and not having any real fun.
You can travel to your long-anticipated destinations and have a fun time. Depending on your situation and your doctor's advice, you can also try out one last fun trip while pregnant. Travelling is one of the things you should do before having a baby.
2. Get as much sleep as possible
You need to catch up on all the sleep you can because when you finally have a baby, it will be much harder.
Research has shown that the average adult needs about 8 hours of sleep per day to function at their peak. You should grab all hours right now because you'll get less sleep once your little bundle of joy arrives.
Sleep in early and wake up late if you're not a morning person. Having a child would force you into becoming a morning person, so enjoy all the sleepy time you can.
Getting enough sleep should be on your list of things to do before kids.
3. Purge the house
The baby's arrival will demand some extra space, so you can begin purging the house. Take out the things you don't need. Donate them to non-profit and charity organizations.
Round up unfinished home projects. Clear out your basement. Create a safer environment in anticipation of the arrival of your future baby.
You wouldn't want your baby catching up in domestic accidents when you could have easily avoided them by cleaning out your space before their arrival.
4. Have an 'us' time with your partner
Spending quality time with your partner is one of the things to do before starting a family. Go on dates, movie nights, and romantic getaways with your partner.
You can never tell when you'll have the time to do that after your baby's arrival. Make memories you won't easily forget, even after your baby's arrival. This will help strengthen your romantic bond with each other when you start having kids and other responsibilities get thrown into your lives.
Related Reading

: 

15 Reasons Why Quality Time Is So Important in a Relationship
5. Go to grad school
Put "rounding up grad school" on your pre-baby bucket list. Before you start having kids, consider rounding up everything concerning your education.
Having a baby while still in college will demand your attention and time, which should have been focused on your studies. Go to grad school and get a degree before you start making plans for a baby.
Then again, starting and finishing one major event in your life before embarking on another may feel more organized.
6. Have a career
Taking care of a child requires your attention and money, of course. Some women tend to fully focus on their 9 to 5 demanding jobs, then become stay-at-home moms for their kids.
This way, they do what they love for a long and fulfilling time and stack up on their savings to better take care of their children in the future. The numbers are interesting.
Statistics show that to raise a child from ages 0-17, you may need an average of $301,970 to cover the cost of accommodation, feeding, and basic education.
Now see why figuring out your career and money should be on your pre-baby bucket list.
7. Appreciate the little moments shared with your partner
The smallest things are what matter. Watching a late-night movie, eating pizza at 3 am, reading from the same book, having a long shower together, and many other little things should be cherished.
Hold on to these memories because you may not get many of these actions when your baby arrives.
Related Reading

: 

15 Awesome Ways to Create Memories with Your Partner
8. Go on date nights
Plan regular date nights with your partner as part of your pre-baby bucket list. While you can still go on date nights after having a baby, you might find adjusting quite difficult, especially within the first few weeks of welcoming your baby.
Enjoying date nights is one of the things to do before having kids because you might need more time for yourselves as soon as you walk down that road.
Related Reading

: 

The Importance of Date Night in a Marriage and Tips to Make It Happen
Looking for interesting date ideas? Try these.
9. Book a last-minute trip
Last-minute decisions are characterized by an insane rush of excitement and adrenaline. You and your partner should enjoy the freedom that it brings.
Make your trips exhilarating by booking at the dying minute. You may need more time to do this after having kids. However, this is not an excuse to be careless with your decisions. The idea is to have fun, not to throw caution to the winds.
10. Work on your relationship
Spend more time with each other as you expect your baby. Some couples don't know each other, yet they are ready to rush into making babies.
Grow a deeper connection with your partner and motivate yourselves in the relationship as you prepare to cross into another phase.
Getting to know your partner is one of the fun things to do before getting pregnant.
This is the best time to mold your foundation for a stronger family because the wrong foundation may lead to marriage problems that could affect your unborn children. It would hurt to know that you are a factor in your child's trauma.
So, do well to build your relationship before you start making babies.
Related Reading

: 

How to Understand Your Partner Better: 15 Ways
11. Attain financial stability
Before considering having a baby, you should have made a reasonable amount of money to sustain them properly. Please don't bring a child into this world, knowing full well that you don't have the necessary resources to take care of them. As we already mentioned, training a child is a costly undertaking.
12. Live alone
Try living alone and enjoying some alone time with yourself. Doing this will teach you self-love and how to be your guardian first. This will, in turn, equip you to become a better parent.
13. Go for a Boudoir photoshoot
You can do this alone or with your partner. Whatever works for you is fine. Its main purpose is to capture your pre-baby moments and appreciate your changing body.
While at it, you also get to show off your sexiness and youthfulness. Years later, you would want to come back and reminisce on pictures like these.
14. Hang out with friends and (maybe) stay out late
You may never get another chance to be as carefree as you can get. Of course, adulthood is certainly not the time to make bad decisions, but moments like this will fuel you even after childbirth.
15. Spend quality time with your mom
As a mother-to-be, you may get less time to be around your mom once you are put to bed. So, spending quality time with your mom is one of the things to do before having kids.
When your baby comes, your whole attention will be focused on them, so you won't get to see your mum as much as possible.
16. Buy a house and move to a livable area
What measures are you currently taking to welcome your child? Do you have a home where you're confident that your child would feel safe?
Also, the environment where your child will be brought up matters a lot because it can play a role in their social development, so you've got to take cognizance of your living area because of its effect on your child.
17. Consider working out more often
Going to the gym is definitely another thing you want to add to your pre-baby bucket list. This may be the best time to get as fit as possible because you might need more time to do so when you have kids. Considering that you may not have much time to yourself, you've got to work towards a healthy lifestyle now that you're without a child.
While some mothers still find time to exercise after having a full house, you may not, so the pre-baby season is the best time to keep fit.
18. Upgrade your car
It's time to upgrade your single-seater sports car, Ferrari, Chevrolet, or whichever of those fancy cars you have parked in your garage. There needs to be enough room for your child when they arrive.
In the same way, you have to clear up your car. Take out undesired items and perform a deep clean-up session as you await your precious baby's arrival.
19. Move closer to your family
This can be an easier way to help your children bond with your parents. The neighborhood should be conducive and welcoming, and they should be able to go on a 2-7 hour drive to visit their grandparents.
While this decision completely depends on you, consider making it easier for your children to interact with your parents (depending on the relationship you want them to have).
20. Make a hope chest
You can start up a tradition that you would want your daughters to follow and pass down to their daughters. Now is the best time to start preparing for your hope chest before your baby arrives.
21. Spend some cool cash on yourself
Soiling yourself should be on your pre-baby bucket list. Get that designer bag you've had in your cart for a while now. Spend money on something you've wanted for a long time. Once your tiny human arrives, you'll need to be financially responsible for them, so not all your wants may be met. Why not indulge yourself now?
22. Go on a bucket-list adventure
There are certain things you want to do and places you want to visit at least once in your lifetime. The pre-baby season is the best time to trip to your bucket-list location.
If you can afford it, why deprive yourself of the opportunity to travel a bit?
23. Exchange birth presents with your partner
It uses the same concept as giving wedding presents. Give your partner a "birth present" as you both await your baby and a start to a new journey that you both want to walk together.
Here's a tip for giving a birth present; make it worthwhile and timeless. A gift that doesn't seem to grow old and will hold happy memories for both of you.
24. Have lots of sex
Having kids comes with a lot of responsibility, and you may not have the time or alone time to yourself once there's a little human around you all the time. So, lots of sex should be on your pre-baby bucket list.
As research has shown, sexual drive tends to drop once childbearing begins. While you still can, have a lot of fun with your partner. Some couples schedule their sex life after their baby arrives or have random sex whenever possible. Prepare for that season of your life now.
Related Reading

: 

How to Have More Sex to Keep Your Married Sex Life Healthy
25. Eat out
Try spending money at expensive restaurants with your partner, and order expensive dishes. Try out different dishes and fall in love with as many as possible. When your baby comes, you might be tempted to eat strictly "kid food."
You will have less time to go on food dates with your partner when you can easily make homemade food for your kids.
So, spend some money on yourselves right now. Try out as many indigenous dishes as you can.
The takeaway
Having a child and parenting are two major events in our lives as we grow older, so it is only normal to plan ahead of time. We have covered 25 tasks that must be on your pre-baby bucket list.
You may only get the chance to complete them before your child arrives, after which that window may close forever. So, have some fun before your baby arrives.
Try to tick off at least half of all the activities on your pre-baby bucket list because you certainly won't have all the time in the world when your little human comes along.
While you may want to cross off most items from your pre-baby bucket list, remember to have fun and create memories.
Awaiting this big change in your life can bring about stress and tension, but hey, your pre-baby bucket list will ease most of the tension when you focus on ticking off the tasks one after the other.
You don't necessarily have to do it all before your baby arrives. If it's not just your thing, that's fine; have some peace to yourself as you wait for the arrival of your child.
Share this article on
Want to have a happier, healthier marriage?
If you feel disconnected or frustrated about the state of your marriage but want to avoid separation and/or divorce, the marriage.com course meant for married couples is an excellent resource to help you overcome the most challenging aspects of being married.
Learn More On This Topic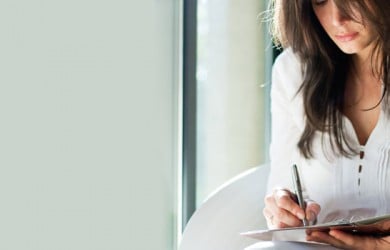 You May Also Like