How to Deal With Different Spending Habits of Your Spouse
Nearly all relationships encounter issues, and one of the most common differences that relationships might face is money or spending habits. Financial issues occur when one person in the relationship often spends more than the other person or doesn't have a plan to save money.
Finances are shared in marriage, and that can be a point of stress for the partners. Your partner's spending can impact your vision for a secure future for both of you. But addressing this issue can be difficult as it can be triggering for most.
Research into marital conflicts has pointed at finances being a pervasive and recurring subject of conflicts among couples. Often these issues remain unresolved in the absence of a plan or right approach.
Financial management is essential to any healthy relationship as it helps avoid conflicts and maintain trust in your marriage. If you want to learn more about spending habits and make sure you and your spouse are on the same page, keep reading this article for pertinent details.
Related Reading: 25 Relationship Issues and How to Solve Them
10 ways to deal with different spending habits of your spouse
While it is true that you and your spouse may have different views on what you want to spend money on, there are ways to approach changing your collective spending habits.
It is quite possible for someone who spends money to be married to someone who prefers saving money. You can still make it work, but it may take a bit of effort to operate in harmony. Here's a look at 10 ways to address the situation:
1. Share your views
Perhaps the first thing you should do when you are concerned about spending or trying to make financial decisions is talk about your views on money. Financial communication includes discussing how you were raised to feel about money and your financial status.
Both of you should be honest and not judge each other's past. There are ways you can solve any issue that either of you is facing by sharing your circumstances and instituting better money habits together.
Related Reading: How to Handle Finances Together and Improve Relationship
2. Discuss your options
Discussing your options means things like talking about bills and how much each of you will contribute. If one of you has an outstanding debt or something else that could impact both of you, it is a good idea to decide how to handle paying these things off.
Additionally, you may want to discuss investments and other ways to increase your income together. Assess your options, take your time and then come up with a plan together. Studies indicate that money is a leading cause of arguments when it comes to relationships, so try to address that in advance.
3. Make a plan
After you determine together what bills you need to keep on top of and know what each person will be able to add to the equation, you should decide how to handle these payments. Specific bills may be assigned to one person, while the other person is responsible for others.
Be sure that both parties are satisfied with the plan you decide on and that it is manageable. When you are wondering how to control spending habits, this is one of the steps to do this. Understand that there will be unanticipated expenses too, so prepare for the unexpected too.
4. Start a budget
Once you get the hang of paying the bills and your plan is working, you should take this a step further and start budgeting. Budgeting is key in how to change spending habits. It also leaves your household some room to start saving money, in some instances.
Sticking to a budget may be difficult, but it can help you manage finances, especially if you are at a loss for what to do when your spouse has a spending problem. Once again, your budget and what it covers must be something you and your spouse should mutually agree on.
Related Reading: 8 Tips for Having a Meaningful Money Talk in Your Marriage
5. Keep communication open
While you are in the process of working towards your goal and incorporating your budget, it is necessary to keep the lines of communication open, especially in terms of money and financial decisions.
If one person slips up, you need to be honest with your partner about this. This way, you can be sure to work through small things that might come up together. Changing your spending habits may be difficult, but it can be beneficial when another person holds you accountable.
6. Separate bank accounts
If both you and your spouse are used to having separate bank accounts, you may want to consider making this work for you. You can decide together if you want to obtain a joint bank account and for what purposes you would use this account.
You can also ascertain what purposes your personal bank accounts will cover. For example, if one person in a relationship feels like I don't like spending money, this may be an excellent way to save money for future goals or per the budget put in place.
7. Come to an agreement
You need to make sure that you and your spouse agree about what the finances should look like, what you are saving for, and anything else that may happen unexpectedly. Be candid about your opinions and keep an open mind when your spouse tells you about theirs.
Try to make sure that the plan is mutually agreed upon. If one partner feels stifled it can lead to resentment. In order to avoid that, create a plan that both you and your partner agree on. Compromise to make sure that you are not just including things that you think are right.
If you want to save for a vacation, but your spouse wants to save towards the down payment on a home, it can be a problem. It would be best if you compromised so that you are both happy with the outcome. Remember that it is essential to be fair.
Related Reading: Money and Marriage – How to Split Finances
8. Stay on the same page
It can be an arduous process to talk about your spending habits, especially if you are used to being able to buy what you want without being questioned. But you don't have to be scared to spend money either.
There should be a bit of wiggle room in any budget, so you can both get some of the things you want without neglecting the household expenses. Getting your spending habits in line with your spouse's can take time, but it is possible.
9. Consider counseling
When you cannot come together to adjust your spending habits, you may need to attend counseling to address the problem. It may not be as easy as watching what you spend, where you may need to work out more significant issues instead.
Talking to a therapist may also offer you a safe space to say that you have a spending problem when you can't say it to your spouse. A counselor can help you avoid financial infidelity by helping you communicate better with your spouse.
Financial infidelity is secretly indulging in financial behavior that your partner disapproves of. Hiding the details of financial infidelity involves lying and breaking the trust that your partner has placed in you. Research reveals that this can cause significant problems in the relationship.
Moreover, you can work with a financial counselor, who may be able to assist you when it comes to looking at the big picture of your finances and explaining how to make the little things work for your purposes.
10. Keep at it
Don't stop working at keeping your household finances where they need to be. Make sure you are following your budget and the plans you put in place with your spouse.
Celebrate with your spouse once you meet these goals. It can get tedious and draining when you and your partner are controlling your spending instincts. Celebrating will add a bit of fun and motivation to your financial journey with your partner.
Another good rule of thumb is to adapt when you need to alter your goals a bit. For example, if you are expecting a baby, you may have to buckle down even more regarding spending habits, but this can make a big difference later on.
Consider what the benefits are with every financial decision you make and continue to work at it. Motivate yourself using tiny celebrations when you meet goals that you have set for yourself. It will make things exciting and fun.
For more details on how spending habits can harm a marriage, watch this video:

Conclusion
Having spending habits that are different from your spouse may be hard to overcome, even for couples in sync in many other aspects of a relationship. Sometimes these views come from the way you were raised, and you can have difficulty letting these things go.
Moreover, with open communication and honesty, you should work through these problems, work on your financial goals, and accomplish the things you want to accomplish together with your money. Consider these tips above as they may help provide you with an excellent place to start.
Share this article on
Want to have a happier, healthier marriage?
If you feel disconnected or frustrated about the state of your marriage but want to avoid separation and/or divorce, the marriage.com course meant for married couples is an excellent resource to help you overcome the most challenging aspects of being married.
Learn More On This Topic
You May Also Like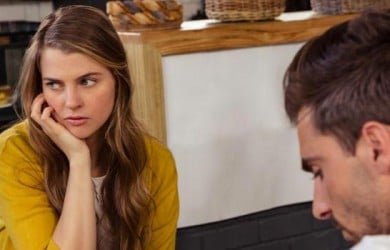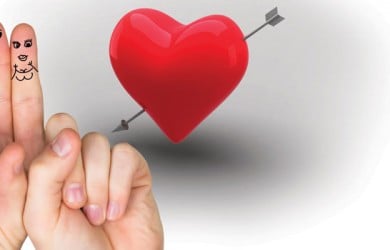 Popular Topics On Married Life