Simple Tips to Increase Your Family Income
Even with a salary that provides enough money to cover all your expenses and putting a bit aside for a rainy day, most people would embrace the chance to make even more. After all, additional income means an easier funding of the children's college educations, making the much needed home improvements, or donating to a favorite charity. Let's examine some realistic ways to increase income that don't involve winning the lottery!
Make your special skill into a part-time income stream
Do you have an extra bedroom or second home? Do you love the idea of hosting people and providing them with an opportunity to "live like a local"? If you have a spare room or second home and you are the type of person who enjoys providing a traveler with a place to stay, listing your room on similar popular sites can work for you. You can choose precisely the dates you would like to rent your room or home so you aren't locked into a long-term rental contract. If you have a special skill or talent that people visiting your city or town might be interested in paying for, you are more likely to get a good turnout for your online posting. Your talent could be a cooking class to teach clients to make the best pie, or a photography session, taking your clients around your city to learn to shoot the most-Facebook-worthy photos ever, or a walking tour to special places in your town that only a local knows about.
If you are a good host with a room in a desirable location, or offer a cool experience, you could earn hundreds of extra dollars each month.
Online teaching
Do you have a skill that could transfer into an online course? Maybe you are an expert website builder, calligrapher, scrapbooker or knitter? You can easily find an online platform where people pay to take online courses. If you are an expert in your field, you could develop your own downloadable course that would bring in income every time someone subscribes. It's a great way to share your knowledge and get paid for it!
Private tutoring
Do you love education? Are you good at math, writing, teaching English as a foreign language, or any other school subject that parents might want to pay you to help their struggling child master? List yourself as a tutor with local middle and high schools. You'll enjoy helping students grasp material that they are having trouble learning in the classroom setting, and the extra cash earned can go right into your savings or investment accounts.
Freelance work
Many people enjoy supplementing their income by using their skills to tackle freelance work outside of their day jobs. There are many sites which serve as platforms, bringing clients together with experienced freelancers. You can pick and choose how much you want to work as well as the projects that interest you the most. Do you know how to program computers or write code? Are you great with graphic design? Does your job involve editing or proofreading? Can you create compelling copy for websites or ads? Do you have a second or third language and translation skills? All of these skills are marketable and can be put to use to earn you some extra money.
Now, let's look at some lifestyle changes that will provide you with additional cash without you have to do work for it!
Here are some ideas on how to painlessly cut expenses so that your bank account will see GROWTH each month.
Note down all your expenditures over a month-long period
That's right. Every time you spend money, whether it is cash from your pocket or swiping your debit card at the grocery store, note down what you purchased and the amount you spent. At the end of the month, take a close look at what your money is being used for. With so many of us using credit or debit cards in place of cash, we often don't "feel" our budget decreasing in the way we would feel it if we were handing over real, physical cash to each merchant.
Now take a look at all those small but extra purchases you could have found a substitute for, or done without. Do you stop by Starbucks at least once a day because you just have to have your Iced Coconut Milk Mocha Macchiato fix? That's a significant chunk of change! Instead, why not make your own at home? Fill up a travel mug, and you've got your favorite drink on you as you are out and about, and your bank account will show an impressive uptick at the end of the month.
Are you using taxis to get around town

?
Get yourself a transport pass and save a bundle! You'll also move through traffic a whole lot faster.
Invest in a hair straightener and/or a set of hot rollers
Take some time viewing interesting videos so you can learn to style your own hair. You'll save lots of money (and time) by not going to the hairdressers.
Stop buying your lunch
Do you and your coworkers eat out every day? Even if you are only picking up takeout, it still costs more to purchase than to bring your own from home. Invest in a set of food containers and an insulated lunch bag, scout the internet for great, portable lunch ideas, and try a month of preparing your own delicious, healthy lunches. This is an easy way to decrease your restaurant expenditures, all while having the benefit of being able to control the quality and calories of what you are eating.
Share this article on
Want to have a happier, healthier marriage?
If you feel disconnected or frustrated about the state of your marriage but want to avoid separation and/or divorce, the marriage.com course meant for married couples is an excellent resource to help you overcome the most challenging aspects of being married.
More On This Topic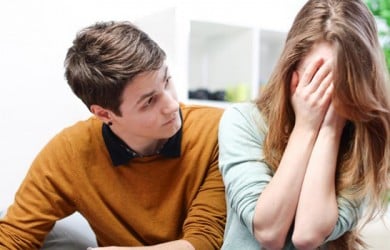 You May Also Like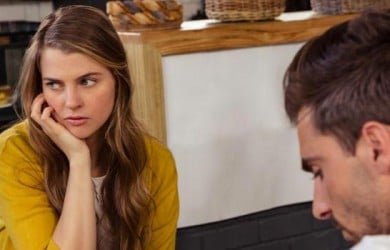 Popular Topics On Married Life