Help For Single Moms
If you're a single mother, the challenge of taking care of your child while staying afloat financially and staying on top of running a household, can seem immense. That's why getting help for single moms matters. A little bit of help and support can make all the difference when it comes to keeping life running smoothly.
If you find yourself looking up on the internet, "single mother help", or " single parents help", then read on to know how to avail help for single mothers, as this article offers to be a useful resource for single mothers.
Check out these straightforward ways to get a little extra help for single moms.
Seek government financial help for single mothers
Find out if you're entitled to financial assistance for single moms.
Depending on your circumstances, you may be entitled to government assistance for single mothers with the cost of housing, food, medical care or other necessities.
Every single mom and every situation is different, but it's worth investigating to find out what you're entitled to.
You can start out with a simple Google search to find out what help is available, or why not contact a single parent charity? Google single parent charities in your local area – they're a fantastic source of help and advice.
Financial assistance doesn't end with the basics, either. From time to time educational or other grants become available to single mothers. Check out this directory of grants for single moms.
Be proactive about seeing what's available and what you're entitled to, whether it is rent assistance for single mothers, or single mothers housing assistance. The U.S. Department of Housing and Urban Development (HUD) works with property owners to offer subsidized housing assistance to low-income families.
Also watch this video on financial tips for single mothers:
Consider flexible working hours or work from home
Balancing work and being a single mom is a huge challenge. Try to ease the burden by sitting down with your boss and having a frank talk about your current challenges and needs. You might be able to work more flexible hours, swap shifts or even job share to take the pressure off.
Some companies are also open to remote working.
If you can work from home two or three days a week, you can be there for your children more easily and save on the cost of babysitting, while still getting your work done on time. Remote working is becoming more commonplace all the time, so it's worth asking.
Ask your support network for help
If you've got family or friends you know you can rely on, don't be afraid to ask them for help. Maybe a fellow single mom could watch your kids for an afternoon playdate, and you can return the favor at another time? Don't be afraid to ask for help when you need it.
Your support network can help you with practical things, too. Maybe you've got an accountant friend who can help you get your finances on track, or maybe your mom would be willing to help you whip up some batch freezer meals. Ask around and barter your own skills or time in exchange for a little help when you need it.
See what's available in your local community
Your local community can provide a rich source of help and support when you need it. Just getting together with other parents can help you feel more supported and less alone with your struggles. Look for parents' groups or community events you can get involved with.
Your child's school, local museum, art gallery, library or even a forest school or Girl Guides can provide social opportunities for you and your child, and a chance to meet other single parents. Get out and get involved – you'll feel better for it, and you and your child enjoy the chance to make new friends.
Seek out support online
When it comes to seeking help for single moms, don't despair.
The internet puts a wealth of information on supporting single moms at your fingertips.
Try searching for single parenting blogs or forums, or parenting forums in general. You'll meet other single parents and have the chance to swap stories, share inspiration and ideas on assistance for single mothers, or just commiserate when things aren't going according to plan.
As well as peer support, online networks are packed full of daily living tips on everything from finances to arranging play dates, along with product recommendations and advice on every aspect of single parenting life. Whatever you're struggling with, you'll find something to help you through.
Also, for emergency help for single moms, try calling your state's local 2-1-1 hotline. Explain to the operator what kind of help you need and they will get you access to the local sources of required assistance.
Look for inspiration
If you're struggling with the challenges of being a single mother and struggle to find some help for single moms, finding good role models can make a world of difference.
Find people you can look up to who were brought up by single parents, or who are single parents themselves.
See for yourself that other people can survive single parenthood unscathed and bring up healthy and well-developed children when your own confidence is running low. Such inspiring stories are a great source of support for single moms.
Find your inner support
Getting support as a single mom is vital – and learning to support yourself is an important part of that. Take steps every day to boost your confidence and learn to become a good friend to yourself. Encourage yourself and celebrate your own victories.
Appreciate yourself and you'll feel more confident and able to tackle the challenges of being a single mom.
Take good care of yourself too. Of course, your kids come first, but making your own well being a priority is part of being a good Mom. It's hard to take care of your kid when you're running on empty. Make time to take care of yourself, relax, or be with your friends. You'll be able to meet each challenge with renewed energy as a result.
Being a single mom isn't easy, but help for single moms is out there. Don't be afraid to ask for it, and work on building up a support network. You don't have to go it alone.
Share this article on
Want to have a happier, healthier marriage?
If you feel disconnected or frustrated about the state of your marriage but want to avoid separation and/or divorce, the marriage.com course meant for married couples is an excellent resource to help you overcome the most challenging aspects of being married.
More On This Topic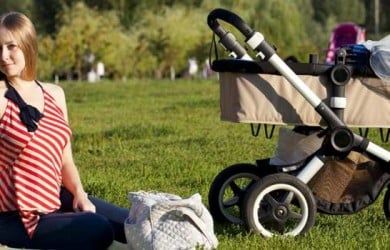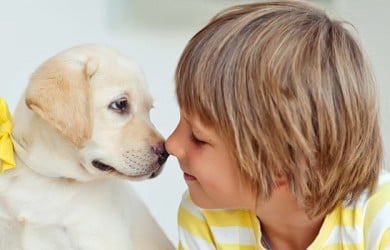 You May Also Like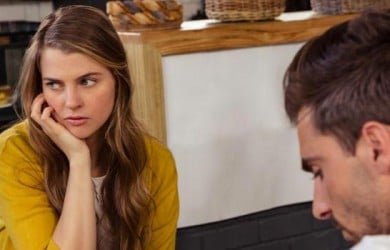 Popular Topics On Married Life