Does Health Insurance Cover Marriage Counseling Cost?
One of the first questions that spring into your mind when you consider whether or not to go for marriage counseling: is marriage counseling covered by insurance?
Most of us don't have loads of money to spare by the time we finish paying all the bills, especially our health insurance. So understandably, you expect to get as much benefit out of your hefty health insurance premium as possible.
However, the answer to 'does insurance cover marriage counseling' or 'does insurance cover couples therapy' may not be a simple yes or no, and it is worth putting in the effort to clarify what your particular situation entails, depending on where you live and what kind of policy you have.
Here are a few pointers to help you think through this topic, and to understand how does couples therapy work with health insurance and does health insurance cover marriage counseling.
Finding out if and what you are covered for:
The diagnosis makes all the difference
The majority of health plans cater mainly to 'medical' illnesses and would not be prepared to cover the marriage counseling cost or couples therapy cost.
Nevertheless, the specific diagnosis makes all the difference when it comes to claiming your marriage counseling insurance.
If you opt to see the counselor together, specifically for marital issues, then you will be diagnosed with couple's therapy.
However, if you chose the option of one partner needing help with a mental illness that is affecting the relationship with the other partner accompanying them, then you will receive a different diagnosis that may or may not be covered by your insurance.
Read your contract carefully
Health insurance contracts are often wordy and difficult to understand.
This is where determination and perseverance are required on your part as the policyholder in order to find out exactly what your benefits are and to understand how does couples therapy work with insurance.
Bear in mind that there have been cases where a verbal or even written assurance has been given by the insurance company to go ahead and receive treatment, but then later, when the claim has been made, the company has declined and refused to pay.
Research thoroughly and be familiar with the terms
At some point, you will need to give your health insurance company a call and clarify exactly where you stand. Ask for the marriage counseling health insurance benefits department, and find out if couples therapy is covered.
Before doing that, however, make sure that you are familiar with the specific terms they will use, and possible questions that they may ask you. Know the difference between the diagnostic code and the procedural code.
Also, have your own list of questions ready (preferably with pen and paper handy).
What about premarital counseling?
Something else you may have been wondering: "is premarital counseling covered by insurance?" Again this would depend on the type of health insurance you have and whether or not you still have separate policies.
Some insurance companies may stipulate which counselors or therapists would qualify for coverage. You also need to know 'do marriage counselors take insurance' or find marriage counseling that accepts insurance.
There are also different packages of pre-marital counseling available, ranging from about 4 weeks to eight or ten weekly sessions.
Considering the costs
How much does marriage counseling cost?
Costs can vary greatly, depending on who you see, but generally, the rates range anywhere from $80 to $150 or even $200 per one-hour session. The average cost is usually around $95 per session.
Counselors usually meet with a couple once a week for the first three months and then less frequently after that.
Some counselors are willing to work out a payment plan, especially if your counseling is not going to be covered by your health insurance. This can be very helpful and gives you a breather to make some progress and pay it off slowly.
You may also be able to find a therapist-in-training who would offer you a more reasonable rate.
Compare counseling vs. divorce costs
When it comes to considering the costs, it can be very sobering to compare the costs of divorce as opposed to getting help for your marriage.
Not only are the emotional costs of divorce extremely high, but also financially, a divorce can be crippling as you take into account setting up separate households and paying monthly child support and alimony.
Getting some timely help for your marriage might be the most worthwhile investment you could make.
Deciding if you want to use your health insurance or not
Say you have established conclusively that your health insurance will indeed cover your counseling costs. Before going ahead, you may just want to reflect on these factors and explore all your options before going ahead.
If your therapist is part of the in-network group of insurance companies, he or she may be required or obligated to divulge some personal details and information.
This may not be in your best interests, especially if your name goes on record for highly personal and sensitive issues.
Health insurance companies who are willing to pay for couples counseling may well set a limit on the number of sessions you would be covered for.
This can place undue pressure on a couple and may lead to 'quick-fixes' or 'patch-ups' rather than giving enough time for deep and lasting healing to take place.
Regardless of whether your health insurance does or does not cover marriage counseling, you would still have other options open to you.
Do some research around your community and on the internet until you find 'is couples therapy covered by insurance' or 'is couples counseling covered by insurance.'
Don't let money, or lack of it, prevent you from seeking and asking for help. There are always untapped resources available for those who seek earnestly.
Share this article on
Want to have a happier, healthier marriage?
If you feel disconnected or frustrated about the state of your marriage but want to avoid separation and/or divorce, the marriage.com course meant for married couples is an excellent resource to help you overcome the most challenging aspects of being married.
Learn More On This Topic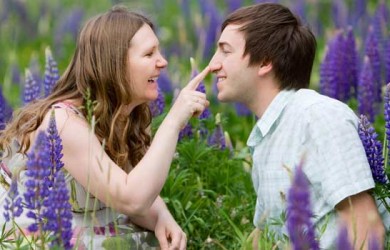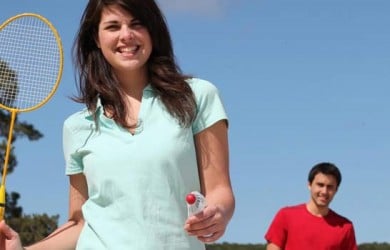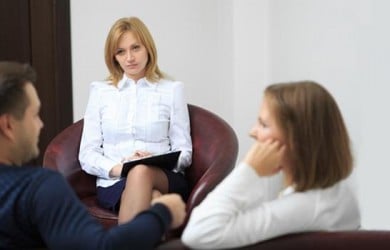 You May Also Like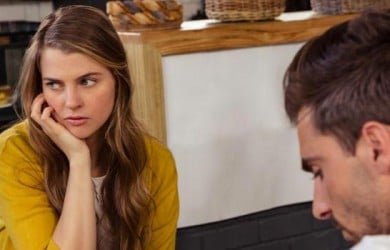 Popular Topics On Married Life