Saving Money for Your Marriage: 5 practical Tips to Cut Wedding Costs
When considering how to save money for marriage, consider the wedding you plan to have, and know your target. A wedding can cost anywhere from a few hundred to several hundred thousand.
However, a few tweaks, adjustments here and there can make you wedding a lot less expensive and help you in saving money for marriage. So how to save on wedding costs? or how to cut wedding costs?
Saving money for marriage can get challenging but is definitely possible. A realistic wedding budget can help you avoid going in debt over wedding details.Your wedding will be special no matter how much you spend. Figure out how to keep your costs down, then set your target.
When cutting costs down, you need to understand that every aspect of a wedding can be improvised with an alternative. There are many practical ways to save money in a wedding, you just need to figure out which ways are right for you.
If you and your partner are planning to get married and trying to understand how to start saving money for a wedding? how to cut costs for a wedding? and how can you be saving money for marriage?, then we have you covered.
Here are a money and marriage tips to help you save money for your marriage.
1. Dress/attire
If you aren't too particular about the attire, you can go to a consignment shop, or even websites that specialize in the sale or rental of gowns, tuxedos and other wedding attire. Renting tuxes and brides maid dresses is always a good option and if you are renting a large number of dresses you might even be able to fetch a discount.
In case if you have your eyes set on a couture you can maybe use a less expensive fabric and fewer embellishments. Try and find good trunk shows and buy the same attire for much lesser price.
Similarly, you can end up spending a lot of money on your hair and makeup. Salons and makeup artists costs even extra when they hear the words 'wedding' and 'bride'. Make sure you crunch the numbers and appropriately allocate the right amount for your hair and makeup.
The size of your wedding party will definitely factor into cost. Remember when saving money for marriage you don't have to have a large wedding party to make it classy; nor do you need a designer dress.
2. Music
Good musicians or a good band can liven up a wedding celebration and give you and your guests a night to remember. However, the best bands and DJ's are always in demand so cutting cost goes out of the question.
A small live band that if well equipped won't seem small at all. If you still want to be conventional with your wedding band then maybe hire them for both the wedding and reception and ask for a discount.
A feasible alternative is to scope out your local bands and DJ's in pubs, disco's or even schools. You may put out a craigslist ad or look into your local college or radio station to find DJ's that are excited to work inexpensively as part of their professional development.
Be sure to check credentials and background; and hold auditions for them to fine tune what you want them to play. This way you can enjoy the music you like and save a lot of money.
3.Videos and photos
Filming and editing your reception can again be heavy on your wallet. However, videography is something you do not want to skip on for your wedding. But you can always do without complicated edits and special effects. Instead use minimal editing and keep the bits that you would want to remember.
Similarly when hiring a photographer, know what you are paying for. Make sure you know what package you are paying for and what all does it include. Do away with the need of additional photo sessions, fancy prints or special treatments.
You can even opt for hiring the experts for only the key moments, such as cutting the wedding cake, your first dance, and for the rest you can ask your friends, family and even your guests to take pictures from their phones an d cameras. This way you get to choose from a wide range of shots from every angle possible.
If in case you want to completely do away with a photographer, it presents another great opportunity for saving money on wedding. Find and hire students out there, or your cousin who loves photography and has a high end camera.
4. The invitation list
From top quality paper, fancy typography, customer colors to decorative envelope, when planning your wedding a lot of time and money can get spent on designing an invitation and figuring out whom to invite.
Moreover, getting caught up in DIY wedding stationery can end up costing more money than hiring a professional. The most cost effective alternative, on the other hand is sending you invitations digitally or electronically.
Similarly, the number of guests will be key in terms of what you will expect to spend. The size of the venue, amount of food, gifts, champagne, and chairs for them will add up, growing in cost with each person you invite.
Revise your invitation list accordingly. Many brides have been happy with smaller parties, as they can be very memorable and are often very classy.
Web information is prolific in this topic, and there are also books that give very practical and creative advice as to how you can save money for marriage and cut wedding costs. Get creative and consider some of your own alternatives, too.
5. Self-Made
Depending on your personal skills and talents, there is likely at least one aspect of the wedding you can work at yourself, which will eliminate need somewhere. For example, making your own décor can be simple and fun and can save you thousands. If you're a cook, something that can be made and frozen, or refrigerated a few days ahead might save from ordering food or hiring a chef.
Share this article on
Want to have a happier, healthier marriage?
If you feel disconnected or frustrated about the state of your marriage but want to avoid separation and/or divorce, the marriage.com course meant for married couples is an excellent resource to help you overcome the most challenging aspects of being married.
More On This Topic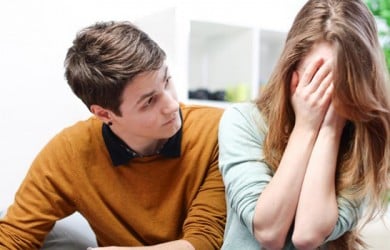 You May Also Like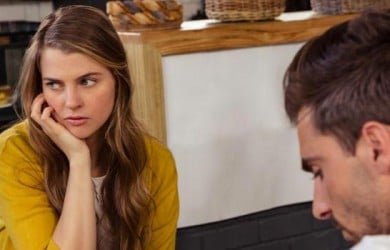 Popular Topics On Married Life