Constant Compromise: 5 Tips To Avoid Money Problems In Marriage
Apart from love, loyalty, and faithfulness, financial compatibility plays a great role in making the relationship successful. And that is why there should be open communication and mutual goals. There are many dimensions to look for when it comes to testing compatibility of the marriage and how to agree on finances in marriage is one effort that every couple should work towards to avoid money problems in marriage in the future.
Financial compromise is an important part of a wedding. Even if both partners have similar goals when it comes to money, there will be money problems in marriage that will need to be discussed.
If you want to get a leg up on the compromises involved with financial planning, you should consider certain tips for agreeing on finances and avoid the fear of financial insecurity in the future. Here are 7 money conversations with your spouse that you ought to have
Talk about things honestly
One of the keys to a happy marriage and a successful financial future is to talk about things honestly. You and your partner need to know exactly what kind of debts and assets you have and what your financial expectations of the future are. You have no chance to set up a useful financial plan if you can't be honest with one another.
There could be common money conflicts in marriage and differences in the financial behaviors of both of you, leading to money problems in marriage. So, if you wonder how to get on the same page with your spouse, ask questions to resolve differences with spouse and discuss your money matters, fears, needs openly.
2. Make sure everyone is involved
When you make your initial plan, make sure that both partners are involved equally. No financial plan can survive if both parties aren't involved in its creation.
Good financial planning should be a compromise that comes from input on both sides. It doesn't matter how long the discussion takes – you both need to agree to your future plans. If you want your relationship to be great, avoid money problems in marriage prioritizing how to spend and save in consultation with your partner.
3. Set financial goals
It's important to make sure that you have goals when you're dealing with finances. Looking to the far future is good, but it's even better to have short-term goals.
Want to buy a house? Want to plan a trip? Brainstorm your dreams and goals by talking about your financial goals, hopes, and dreams. This exercise will help reduce money problems in marriage and also increase your compatibility with your spouse.
If you and your partner can agree on things, what you want to do with your money, you can avoid financial stress in marriage better.
4. Put aside money for the big things
Putting aside money for big things is a good way to make sure that your finances are always in a reasonable place. For example, your entire budget should not be upset just because you need a furnace for Custom Comfort.
Such an incident shouldn't cause your financial plans to spiral out of control.
If you haven't created a fund for big things or emergency situations, you ought to make this a priority. Avoid financial issues in marriage by building a bank account to save up for unforeseen situations like the loss of jobs, disaster, health emergencies, etc.
If you can both agree to put aside money for emergencies, it will reduce money problems in marriage and your financial plans will be more secure.
5. Revisit as necessary
One of the ways to prevent money from ruining your marriage is by not treating your financial plans like they're set in stone. Life will change, and so must your plans.
When you have a major life change, make sure you talk about your budget. If one partner is dissatisfied with the financial arrangements, rather than sticking to the original plan, talking about money with your spouse to figure out a compromise is essential.
To avoid money problems in marriage, compromise is at the soul of good financial planning. Make sure to make plans together, support one another, and change things as necessary. With a little compromise, you can secure your financial future and avoid a lot of unnecessary arguments. This is definitely something that is well worth your time.
6. Have Weekly Money Discussions
One of the ways of how to manage finances in a marriage is to keep weekly or bi-weekly track of your savings and expenditures with your spouse. This will not only help you both set plans for the rest of the month but also build communication and compatibility with your partner.
This regular exchange of ideas will also help you both share knowledge on how to handle money problems in marriage and how to agree with your spouse about money.
7. Divide your financial duties
Divide your financial duties with your partner for the entire month. For example, decide who will pay the electricity, WiFi, and other bills, who will be in charge of the grocery, and so forth. Make sure you both switch roles and responsibilities from time to time to have a holistic approach to how to manage finances in marriage better
The video below talks about 5 money questions you must ask your partner about finances. In order to avoid money problems in marriage, make a financial amendment. One of the questions to ask is what is mine, yours, and ours. Create separate needs and responsibilities to be clear about the financial dimension of the marriage. Learn more about it below:
Kara Masterson
This article is written by Kara Masterson. She is a freelance writer from Utah. She enjoys Tennis and spending time with her family. Kara recommends looking into places like Custom Comfort for more information on saving money in extreme temperatures."
Share this article on
Want to have a happier, healthier marriage?
If you feel disconnected or frustrated about the state of your marriage but want to avoid separation and/or divorce, the marriage.com course meant for married couples is an excellent resource to help you overcome the most challenging aspects of being married.
Learn More On This Topic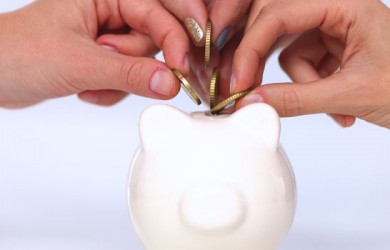 You May Also Like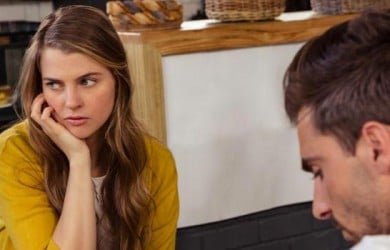 Popular Topics On Married Life