15 Signs a Marriage Cannot Be Saved
When people join together in a marriage, moving apart is the last thing on their minds. The best of marriages has problems, and people can work around them.
If things are getting worse in a marriage, and there is way too much stress and ill feelings around it, things are definitely getting more critical. There comes a point when either or both partners are thinking along the lines of when to end a marriage.
It is good to be aware of signs a marriage cannot be saved. This might help to try and salvage a relationship. Alternatively, it might help you to prepare for a final separation if need be.
15 Signs a marriage cannot be saved
A marriage doesn't fall apart in a day, it starts a lot early and it's best to know about it as soon as you can. There are so many signs a marriage cannot be saved, and here are some that people shouldn't ignore.
1. There is no physical contact
One of the surest signs to know when the marriage is over is near or complete lack of physical intimacy. Almost all of us will agree that physical intimacy plays a vital role in any relationship.
It is the way to express love, empathy, bonding, and understanding.
Physical contact need not always be about sex. It is the gesture of reaching out to your spouse and assuring them of your presence in difficult times. A simple hug or a loving pat on the back can work wonders.
So, are you seeing yourself or your partner avoiding simple touching, let alone kissing or having sex? Touch deprivation is one of the major signs a marriage cannot be saved, and there is definitely trouble in your paradise.
2. You have lost respect
One of the signs your marriage can't be saved is losing respect for your spouse. Anyone can make mistakes, rectify them and move on. Sometimes things cause one to lose respect for the other partner.
Marriage is not worth the trouble once this happens.
When there is a loss of mutual respect, it can erode the very institution of marriage irreparably. Loss of respect can arise from fundamental things and gestures.
These are not difficult to work on to re-establishing respect. However, when it does not happen, this might signal the breaking up of your marriage.
3. You end up arguing always
No relationship is perfect. Every relationship has points of conflict. There needs to be a mutual discussion about every such issue ideally.
If you find yourself constantly in fights or arguments with your spouse instead of trying to work things out, this could be one of the signs your marriage is over.
Related reading: 

ways couples can repair their relationship after an argument
4. Lack of compromise
Disagreements are part of any relationship. Having the will to meet your partner midway helps to arrive at a compromise. When either or both are rigid in their ways, the result is a dysfunctional marriage.
5. Substance abuse is an issue
When either partner is into substance abuse, it is a big stumbling block to the state of marriage. Seeking help in the form of counseling is one way of definitively dealing with this.
If the partner involved does not wish to address this, there will be an adverse impact upon marriage.
It has been found that substance abuse has been the reason behind 34.6% of divorces. This definitely marks substance abuse as one of the red flags in a marriage.
6. There is an affair going on
Either or both partners indulging in infidelity is definitely among the top marriage deal-breakers. Affairs are not uncommon in marriage, and many do work around this to survive. Remorse and mending of ways play a significant role.
When either partner finds out about the other having cheated, it is not a good feeling at all. However, there are always ways to mend things if both of you want to.
Things have been known to work out with counseling and visible effort on the part of the erring partner. But if there is no effort on the part of the cheating partner, it is terrible news for the marriage.
Related reading: 

Is recovery after infidelity possible?
7. Finding faults is a way of life
One sure sign of incompatibility in marriage is when you are constantly finding faults with one another. This is when you cease to see any good in your spouse at all.
If everything your spouse does causes irritation or anger in you, your marriage is definitely on the rocks.
Making a marriage work is never easy; it's a work in progress. When such a rocky situation arises where all you see are faults, your marriage is definitely not headed in the right direction.
Counseling helps in this situation, as well as an effort to choose your words wisely. However, if you see all your efforts coming to naught, it might well be a sign of marital trouble.
8. Not your go-to anymore
There need not necessarily be infidelity for a marriage to break up. When a marriage fails, it can be for the simple reason that you are no longer going to your spouse for anything.
Seeking out someone outside your marriage for some things is quite okay. But when this becomes the rule in all things big and small, what does it say for your marriage after all?
9. There is physical abuse
Unfortunately, a big factor behind the breaking of marriage is physical abuse. Some partners try to hide this fact and go on. Disagreements and arguments are part of any marriage.
Unfortunately, physical abuse is a genuine reason for many troubled marriages. There is a lot of shame attached to this aspect and about coming out about it. This is a cultural conditioning that takes some will to overcome.
The question is, is marriage worth it suffering this indignity? The answer is a definite NO.
Related reading: 

The effects of physical abuse
10. Inability to apologize or forgive
Mistakes happen, and there are no two ways about it. Some people find it difficult to apologize for their faults. Some others are difficult about accepting apologies.
Ego coming in between a workable solution is a widespread problem in marriages. All it does is push a marital relationship to the point where there is no love in marriage. This, in turn, becomes a major reason to move apart.
This just becomes unhealthy, and is one of the major signs a marriage cannot be saved. To know more about healthy and unhealthy love watch this video;

11. Made to go against self-nature
With a dominating partner, marriage is not easy. It is constantly being told what to do and what not to, which cannot be suitable for any relationship.
When you realize you are moving away from who you are, it is time to rethink your marital status. Why wait until the point when the driving thought in your mind becomes how to end your marriage!
12. Financial distress
Finances play a significant role in a marriage. Financial distress can happen due to any number of reasons.
If one of the spouses has made irresponsible choices that have created the current situation, it is a red signal. If this is a repeated problem, Financial distress can put a strain on the marriage.
It might also happen that there is a sudden dip in the fortunes of the family due to circumstances like job loss, pandemics, major illnesses, or other such. Not all partners are equipped to handle financial stress well.
They find it tough to adjust to new realities. Either way, financial trouble can cause major fissures in a marriage. A survey shows that money troubles are the second biggest reason for divorces.
Related Reading: 

Major Money Issues in Marriage
13. Family is interfering
Family pressure can be challenging to handle in the best of situations. What the family expects might not be what it gets.
When there is constant interference about how your marriage should be run, it will create problems in your relationship. This may ultimately break up a marriage.
14. Children are the only bond
Children help cement marital bonds as nothing else does. Having said that, when things are not going well, some couples hold on for the sake of their children even if they are in an unhappy marriage.
Such a marriage is pointless when it is not doing anything for the actual people concerned.
Disconnected marriages like these are not easy for the children involved. It is better to go separate ways than carrying on like so.
15. Feeling increasingly single
If you have been going back to your single way of life more often than not, it might be signaling problems for your marriage. This can be simply because marriage isn't for you. It can also be due to other factors mentioned above.
Either way, you end up doing things you used to do as a single. You find yourself planning future trips alone. You may even enjoy the thought of dining at a good place alone, not because you have no one else but because you are enjoying your freedom.
So, are you becoming a singleton? Then, such a state of marriage is not worth it any longer.
Also Try: 

Is My Marriage Worth Saving Quiz
Conclusion
Marriage is a sacred institution, but it is essential to know when to end a marriage. Keeping it civil and working things out well helps to avoid bitterness in the long run.
When you don't believe in marriage any longer, it is better to move away decently.
Share this article on
Want to have a happier, healthier marriage?
If you feel disconnected or frustrated about the state of your marriage but want to avoid separation and/or divorce, the marriage.com course meant for married couples is an excellent resource to help you overcome the most challenging aspects of being married.
Learn More On This Topic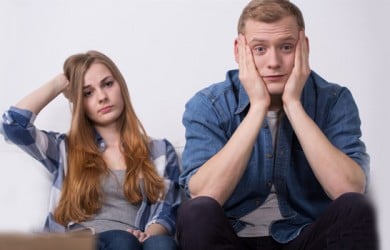 You May Also Like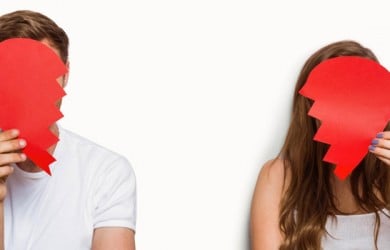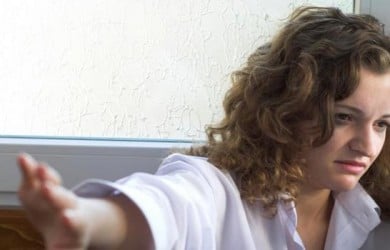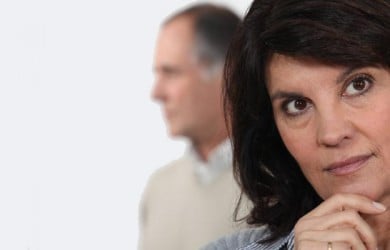 Popular Topics On Marriage Help