How to Combat the 5 Glaring Effects of Anxiety After Infidelity
Anxiety after infidelity is a painful kick in the guts to an already excruciating experience. Whether you were the one having an affair or the one being cheated on, infidelity can bring out the worst in everyone.
And unfortunately, anxiety and going through a betrayal go hand in hand.
Whether it was an emotional affair or physical, living through this experience on either side of the coin is emotionally draining. Not to mention heartbreaking, exhausting, and a host of other unpleasant adjectives!
You may think you are over the indiscretion, but the truth is experiencing anxiety after infidelity is very common and may last a while.
Read on to know about how to get over being cheated on, and stay together. More importantly, get to know- how to get over infidelity pain.
What is anxiety and how it affects your brain
You're a strong person, you may reason; you usually feel like you can get through anything. You can conquer anxiety after infidelity just as soon as you wrap your mind about what happened and where the anxious feelings are coming from.
Getting over being cheated on in marriage can cause chronic stress, which triggers the hormone called cortisol. Cortisol creates mood disorders in your brain and can often lead to depression and anxiety.
Chronic stress and anxiety take a toll on your physical and mental well-being. Anxiety can leave you open to sickness and disease and causes your body to become physically exhausted.
Having a little amount of anxiety after infidelity is normal but not addressing such feelings and giving in to the pain of infidelity can cause them to escalate, often leading to more long-term consequences.
Side effects of anxiety after an affair
Anxiety from cheating on your partner is also not uncommon. It can cause:
dizziness

headache

fear

trouble breathing

trouble sleeping
Relationship anxiety can occur for the following reasons:
You or your partner has broken the bond of trust through an affair

Constant fighting over issues both mundane and severe

Stress over work or family situations

Mounting sickness and health concerns

Negativity and controlling behavior
The following are some of the detrimental effects you may experience because of anxiety after infidelity:
1. Clinginess
When you begin to feel anxious about the fate of your relationship, your natural reaction is to cling to what you believe you're losing. In this case, that would be your partner.
So, how being cheated on changes you?
If you have chosen to stay with your partner after infidelity has occurred, you may feel overly attached to them for fear that they will hurt you again. This sort of attachment arising from anxiety after infidelity leads to a dependent relationship that makes you feel less in control.
Clinging is also closely associated with losing your independence, jealousy, and insecurities. Long term infidelity affects the partner to a great extent where they may start doubting their actions.
On the other hand, a partner's guilt after cheating may also drive them into engaging in clingy behavior they may regret later.
2. Punishment
Your anxiety response to dealing with an affair may involve two different forms of punishment. First, you may want to punish your partner for hurting you and betraying your trust.
This can manifest itself by using hateful speech, sabotaging their social or professional life, or cheating on them out of spite.
In addition to this, you may want to punish yourself for letting this happen, for not seeing the signs of an affair earlier, or for having an affair. This way, the anxiety after infidelity can manifest itself in self-destructive behavior such as substance abuse, over-eating, and self-sabotage.
3. Withholding love, sex, and your relationship
When a partner is unfaithful, it can make you feel like you have lost all control of your life. One way you may feel you can take power back is by withholding from your partner.
This may mean you are withholding love, trust, sexual intimacies, and information about your life, or you may be withholding the possibility of mending your relationship as a form of punishment.
Regardless of the way you carry this out, you may feel that by withholding from your partner, you will protect yourself from feelings of being hurt. The fear of being cheated on again is there, and you may start suffocating yourself.
4. Emotional emptiness and a withdrawn attitude
Feeling blindsided by the person you love the most can have an extreme psychological effect on your emotional state. This can lead to emotional hollowness or numbness.
Some find the anxiety, emotional emptiness, and shock from infidelity so extreme that some psychologists are even using counseling techniques for patients who have PTSD (or post infidelity stress disorder) on couples who are facing attacks of anxiety after infidelity in their relationships.
You may wonder, does the guilt of cheating ever go away?
And, if it does, how to get over infidelity and stay together? How to move on from being cheated on?
Trying to save your marriage after an affair if the partner also wishes to do the same is the right thing to do, however difficult it may seem.
Have an open discussion about it, and if it reaches an impasse at any level, consult a marriage counselor together. But if you want to know how to stop being insecure after being cheated on, then the answer is simple.
No matter what you are told, have confidence in yourself. Your partner chose to cheat instead of working out the problems in the relationship. It is not your fault. Marriage anxiety after infidelity is normal, but don't let it get to you.
Watch this inspiring video on rethinking infidelity.
5. A controlling attitude
When people feel insecure, they can try and dominate their partners. If you are staying with your partner after an affair, it may be your natural inclination to be controlling.
This is another part of anxiety after infidelity. You may demand your partner give you free access to their phone and other devices. You will want to know where they are at all times and may be prone to post-cheating anxiety attacks if your needs are not met.
Having full control of your relationship may feel liberating at first, but becomes emotionally exhausting and only helps to breed constant suspicion.
Psychological effects of a cheating spouse can be devastating, and indulging in such activities can only lead to more feelings of anxiety after infidelity has taken place.
When to walk away after infidelity
Chronic criticism, psychological threats, the constant use of guilt as a weapon, requiring consistent disclosure, and undercutting your partner's social life may feel justified given the circumstances. And perhaps they are at that moment.
But eventually, you have to get back to a place where you can heal your relationship without the constant opinion that your partner is guilty until proven innocent.
If you cannot do this, you should no longer be in a romantic relationship with this person because there is no point in losing your mind over the anxiety after infidelity by a partner. And absolutely no point in maintaining a relationship that is not headed toward healing and intimacy once again.
How to get over anxiety after an affair
How to heal after being cheated on?

Well, it's not a step that you take in one day. Choosing to forgive someone, whether you stay with them or not, is a choice you make every single day.
Counseling is highly recommended for couples who stay together after an affair. If you are no longer with the cheating partner, seek private therapy to work through the insecurities and anxiety you have been left with.
You may wonder how long does it take to get over infidelity, but the answer depends on how easily you allow yourself to heal and how much your partner cooperates with that. This has a significant impact on the infidelity recovery stages of a couple.
While anxiety after an affair is normal, that does not mean that it feels good or helps you get over the pain you've experience. Seeking counseling, especially if you've chosen to remain with your partner, is an excellent option for the treatment of chronic anxiety after infidelity.
Other ways to combat anxiety caused by an affair is to take up a new hobby, exercise, surround yourself with positive people, and continue looking forward and making new plans for your future as one of the steps in overcoming infidelity by a partner. This will help you to look forward with a positive goal in mind.
Can a relationship go back to normal after cheating? Well, that depends on several factors. How damaged was the relationship to begin with? How much work is the couple putting in getting the relationship back on track?
For some, the anxiety after infidelity never goes away while other couples try to make it work, one day at a time.
Share this article on
Want to have a happier, healthier marriage?
If you feel disconnected or frustrated about the state of your marriage but want to avoid separation and/or divorce, the marriage.com course meant for married couples is an excellent resource to help you overcome the most challenging aspects of being married.
Learn More On This Topic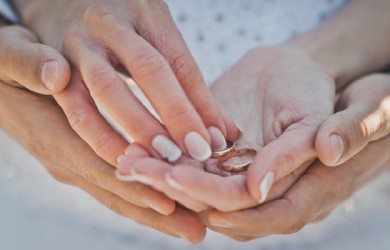 You May Also Like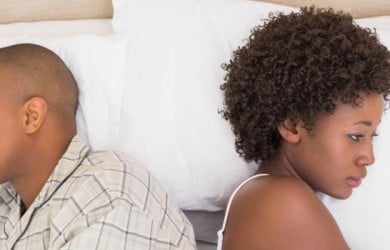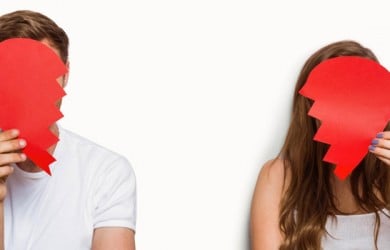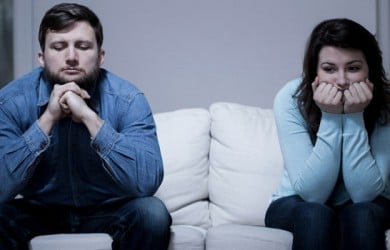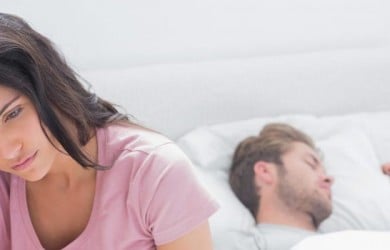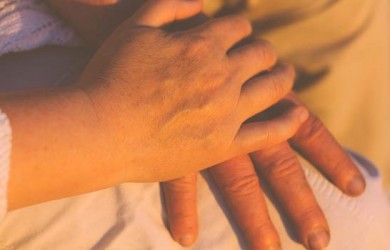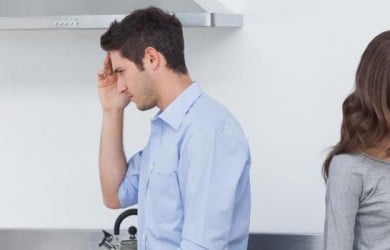 Popular Topics On Marriage Help