What Is Counseling and Its Importance
Marriage is a relationship between two unique individuals. So, what is counseling and what entails the marriage counseling process?
There are some couples that even go through the process of marriage counseling even before the formal event to improve their relationship.
It doesn't how much love there is between two individuals, they still have their own unique traits. Over a long period of time, negative personal habits and behaviors can strain their relationship. That is why it is sometimes necessary to have an objective third party to act as a mediator to help married couples with the help of counseling.
Typical marriage counseling questions
There are a few subjects that always come up during marriage counseling. Let's tackle them, and the solutions professionals use to deal with it.
Whose fault is it?
It is one of the frequently asked marriage counseling questions that doubles as a landmine during a counseling session.
Siding with one party on any issue will make the therapist lose their objectivity. It is resolved by not focusing on the blame and working on moving forward.
Is this necessary in a marriage counseling session ?
We can deal with our personal problems ourselves. It is an attempt at wresting control of the situation from the therapist to the person who raised the question during counseling. You may be tempted to answer "If you can, you wouldn't be here." But a lot of people will take offense on confrontational responses to therapy and backfire.
It is best resolved by reminding the couple of the bigger picture. Such as "It's only necessary if you consider your marriage/family children important."
How long is this going to take?
The question may refer to that specific question or the treatment as a whole and crops up often during counseling.
It is another form of wrestling control from the therapist by implying there are other priorities that need attending. Resolution to this is the same as the previous one.
There isn't any problem, s/he is overreacting, right?
This is a clear sign of miscommunication that rears its ugly head during the marriage counseling process.
There is a discrepancy between the couple on the status of their marriage during the counseling. The person who asked the question believes their marriage is fine, but the other party clearly disagrees. If it's truly nothing serious, they wouldn't be having a conversation in front of a marriage counselor.
A crucial marriage counseling tip would be to concentrate on the underlying issue during the counseling. The lack of understanding and communication.
If two people in the same bathtub have different opinions about the temperature of the water, then it's not the water, nor the tub that's wrong. It's just their difference of perception.
Marriage counseling tips
Based on the questions in the previous section, there are a lot of topics that, when handled incorrectly, can ruin the chances of reconciliation through therapy.
Therapists call these traps or landmines. Whether it is a married couple, or a couple seeking marriage counseling before marriage, these traps are potentially detrimental to the relationship happiness.
Failing to recognize and avoid such traps can hurt the couple and worsen their relationship. A counselor or therapist should do what they can to prevent it.
Remain neutral
Even for something as unforgivable as infidelity, you are not a judge.
A counselor's job is to mend the relationship, heal the pain, and reconcile the differences. You are not there to investigate a misdeed, protect the victim, and punish the offending party. If that's what you want to do, join the police.
There are cases such as domestic abuse when it may be necessary to go through such extreme. However, if both parties are attending the therapy session, then they are willing to move forward. Do what your job entails but note down criminal acts. Professional therapists are protected by law not to divulge the information without a court order.
Think before you say anything, never put yourself in a position that would make it appear you are siding with one party or the other.
Remain calm
You may hear things during counseling that you personally find offensive, but not necessarily illegal. For example, one party spends the entire family budget drinking and gambling all the time, it's hard not to judge right away, but you shouldn't.
Embarrassing one party with harsh words or getting angry at them might escalate into an argument. They may not want to visit you again.
The moment one party refuses to talk to you, you have failed. At the very least, made it harder for yourself. It's going to be very difficult to reestablish trust.
Assign homework
After the end of each session, it's essential that the couple take home one specific actionable advice they can work on until the next meeting.
It will give them something to focus on and give you an indicator of their seriousness and commitment.
Here are the criteria for a good homework assignment
Specific

Actionable

Assign to Both Parties

Easy to Do

Repeatable, something that can turn into a good habit
What is Counseling? Marriage Counseling definition says it is a type of psychotherapy for established partners to try to resolve their relationship. This Marriage counseling pdf study by Dartmouth College gives plenty of reasons how it can help people fix their relationship.
It's crucial for the therapist to know their role in the entire process
They cannot do the work for the couple. They can only guide them. It's possible to hold their hands and stroke their feathers through the entire process, but the couple will have to do the heavy lifting.
A couple should act more as an analyst-advisor rather than an assistant
Helping the couple by too much will create a dependency that's very harmful in the long run. They are adults and reached out to you for help, but if you do it too much, they won't be able to communicate with each other without your presence. That is the last thing you want to happen.
The moment they step out of your office after the first session, you will need to develop a plan on how they can resolve their issues themselves without your involvement.
If the couple or at least one of them keeps contacting you with their problems outside the appointment therapy sessions, it is a sign that you are not doing a good job.
Mending their relationship means the counselor needs to make them dependent on each other. If they start depending on you to fix each and every issue, you have failed.
Share this article on
Want to have a happier, healthier marriage?
If you feel disconnected or frustrated about the state of your marriage but want to avoid separation and/or divorce, the marriage.com course meant for married couples is an excellent resource to help you overcome the most challenging aspects of being married.
Learn More On This Topic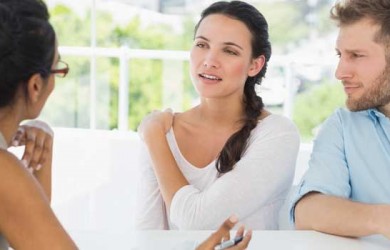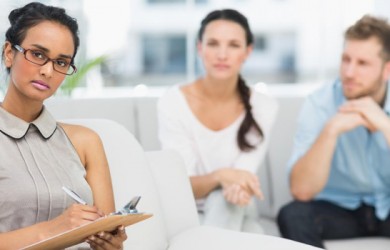 You May Also Like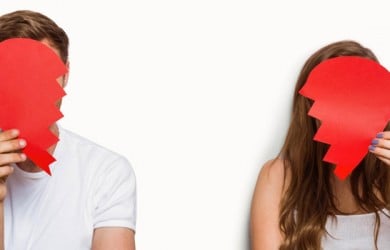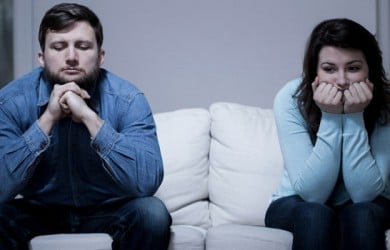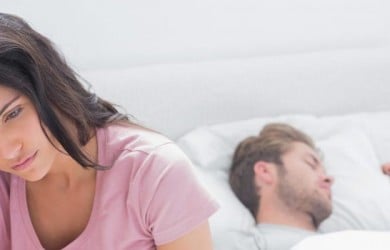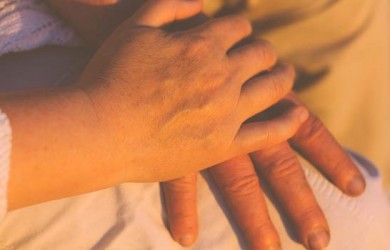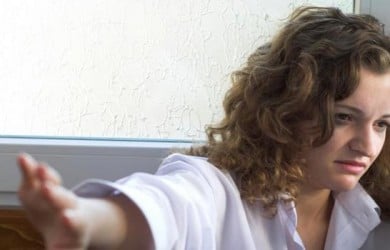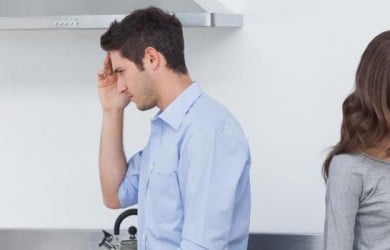 Recent Articles
Popular Topics On Marriage Help