How to Re-establish Love and Respect in Marriage
Love and respect in marriage are extremely essential. In order to love someone, you must respect them as it is impossible to truly value the person who loves you if you do not respect them. The thing is, we are human, and this key component of a healthy relationship needs to be established.
Respect is lost in a marriage when your spouse fails to consistently value and consider your feelings. This creates problems, and one or both partners can be left feeling disrespected and unappreciated. A marriage without respect can cripple the love in a relationship that you have for each other.
No respect in the relationship or losing respect in the relationship is one of the quickest ways of destroying it. One of the reasons couples separate is a lack of respect. It affects the love and intimacy they have, ultimately creating a disconnect that is hard to recover from.
The extent of respect that spouses show each other defines the satisfaction they experience in their marriage.
Marital respect is very critical to how a marriage functions. Thus, maintaining or reviving it is decisive.
It might seem difficult, but it is possible to restore respect in a marriage. It is possible to return to the place where you and your partner first saw each other in your relationship.
If you constantly feel a lack of love and respect, quick action is necessary to restore it.
Fortunately, re-establishing respect and love in marriage can be done. Here's how to show respect and earn it from your partner:
Focus on your behavior
A great tip to bring more love and respect into your marriage is to focus only on changing your behaviors. When it comes to being a respectful person and treating your spouse with respect, you are on your own. Concentrate on the changes you need to make.
Your partner may be disrespectful and aggravating. However, you might not have been correct at all times either. Open and honest communication is crucial in restoring love and respect in marriage.
On the other hand, building an emotional gridlock and not communicating your feelings with your partner only fabricates emotional toxicity.
As your relationship becomes more emotionally distressed, you lose focus on the value your connection has. You stress more on the faults and disappointments of your partner's behavior rather than trying to find a way to fix them.
Reflect on how you talk to your spouse, the things you say, and how you say them. If both partners do that, respect can be re-established. Just treat your spouse the way you would like to be treated.
Be calm, sit quietly, and open up your heart for your partner, listen to them, and reconnect with the loving feeling of compassion, kindness, appreciation, and gratitude. Allow yourself to let go of your ego and focus on mending the love and respect in marriage.
Tolerate, appreciate and accept differences
Another great way to inject more love and respect into marriage is by learning to tolerate, appreciate, and accept differences. Spouses are going to disagree, and they are going to have conflicting viewpoints.
Accepting, tolerating, and respecting your partner's thoughts and opinions will lead to acceptance, and acceptance promotes love.
Disagreements are a part of any marriage, but how you deal with disagreement is the key difference between a healthy and unhealthy marriage.
Your partner has the right to their own viewpoint and feelings. A lack of consensus should not lead to you belittling or hurting your spouse.
Be compassionately curious when you meet your partner. Look them in their eyes, keep an open heart, and remember the things you appreciate about your partner. Remember that both you and your partner are doing the best they can and more or less are struggling just like you.
It takes a lot of effort and patience to maintain respect through the course of a relationship. Treating your spouse disrespectfully, inconsiderately, and negatively provokes the same behavior in them.
Accept your different viewpoints, appreciate their inputs, keep a dialogue open to make decisions together, and compromise when needed.
Stop trying to change your spouse
Respect and love in a marriage are often lost when partners try to change their spouse. Attempting to change someone only causes you to lose sight of the big picture.
Rather than making it a point to call your spouse out when you disagree with their behavior or telling them how to act, do your part, and make an effort to create a respectful and loving environment.
This approach is effective because you are leading by example. Respect is often returned when it is given. Trying to change your spouse, on the other hand, creates tension.
Check out this video below where Heather Lindsey discusses how comparing your spouse to others and trying to change them is not right and you should trust them for who they are:
Takeaway
Finally, as a married couple, you indulge in some roles that were consciously or unconsciously agreed upon by both of you. It is imperative to remember that no matter what role your partner plays you always respect their efforts.
For those having difficulty creating a more respectful atmosphere, consider therapy. Therapy helps couples discuss difficult issues, resolve them, and reverse disrespectful behaviors.
Share this article on
Want to have a happier, healthier marriage?
If you feel disconnected or frustrated about the state of your marriage but want to avoid separation and/or divorce, the marriage.com course meant for married couples is an excellent resource to help you overcome the most challenging aspects of being married.
More On This Topic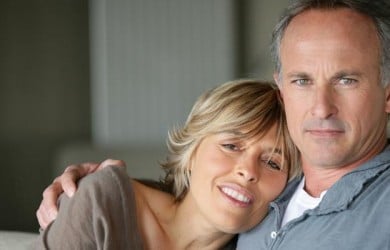 You May Also Like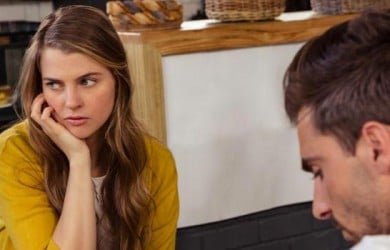 Popular Topics On Married Life