7 Important Principles of Marriage
Whether you are about to get married or are looking to improve your existing marriage, you need to acknowledge the principles of marriage that make it last. Getting these right will set you on the right track.
Marriage principles can guide couples to establish a good foundation for their marriage. And these can help you get through tough times as a couple.
You probably already know that marriage is indeed hard work if you are already married. And as a couple who is new to marriage, you may want to
Here are 7 principles of making marriage work that you must always hold on to for making things work
Principles of a good marriage
American Psychologist Dr. John Gottman, in his book 'The Seven Principles for Making Marriage Work,' explains the foundational rules that can guide and enhance the companionship offered within marriage.
Gottman talks about the importance of allowing yourself to grow your fondness for your partner and getting influenced by their traits. It builds a healthy and familiar bond, which is important for surviving any marriage.
Furthermore, solving the big and small problems in marriage and depending on each other even during problems are part of the seven principles of making marriage work. They help deal with the inevitable obstacles that will come up in marriage.
Marriage requires work and it can often be confusing to understand what helps in making a marriage work. However, by following the important principles of marriage explained below, you can enhance the state of your marriage.
Related Reading: 

Principles of a Happy Romantic Marriage
Key principles of marriage
Marriage principles help by making marriage simple to understand and uphold. They give some basic guidelines to maintain a healthy equation with your spouse and ensure marital bliss.
Making a marriage work requires commitment and a desire to improve things between you and your partner. The principles of marriage mentioned below can act as your marriage building worksheets to look at and evaluate your relationship.
1.
Communicate
For any two people in a relationship, the importance of healthy communication cannot be stressed enough. It is often improper communication or the lack of proper conversation that ruins relationships.
The simple yet extremely powerful act of communicating properly can do wonders for your relationship and that's why it is one of the key principles of marriage. Often, people tend to ignore the issues at hand by not discussing them.
Such behavior will temporarily make things seem better, only for them to worsen later. It is usually advisable to resolve issues before they blow out of proportion.
To improve communication with your partner it is also important to realize what sorts of behavior lead to open communication.
To do this, make a list of dos and don'ts. After that, make sure you do the things that will help your partner open up to you.
Related Reading: 

16 Principles for Effective Communication in Marriage
2. Give each other space
The idea of giving each other space in a relationship may seem weird to many people. But, for several people, personal space is extremely important and therefore it is something they can not ever compromise upon.
Personal space is actually not a bad thing. And you should not take it to heart if your partner asks for it. It is their right too, just like everybody else's.
Giving your partner a little time away from yourself will prove to be great for your relationship too. It will help you and your partner relax and give the two of you time to miss each other.
To practice this, plan a day out for yourself and tell your partner to go out with their friends. You'll be amazed to see the energy they return with and that's why giving space is one of the important principles of marriage.
Related Reading: 

Let There Be Some Space in Your Relationship
3. Build trust
Trust should perhaps be the basis of every relationship in your life and most importantly, marital relationships. Many people believe that without trust, relationships have no reason to continue.
Rightly so, trust is a critical pillar that can make or break bonds. Trust is usually built over time and can be broken in seconds. Therefore, it is regarded as one of the key principles of marriage that make it last.
It is essential that you and your partner discuss the boundaries of the relationship to understand what is and isn't off-limits.
Once the two of you are on the same page, it becomes easier to determine how to behave.
Related Reading: 

Setting Healthy Boundaries in a Relationship
4. Mutual respect
Respecting your partner is absolutely necessary and that's why it is one of the important principles of marriage. Lack of mutual respect can lead to troubled relationships that may eventually end painfully.
Respect is the fundamental right of every individual. Therefore in any marriage, partners should make sure they give each other this fundamental right. Often, because of mutual respect, many partners can check how they behave during arguments.
If either you or your partner disrespects the other, it can worsen every disagreement. It can lead to resentment and negativity festering within the marriage.
5. Spend quality time with each other
See how we wrote quality time and not just time?
A meaningful chat over a cup of tea will do you and your relationship more good than the hour you spent watching the news on the television with your spouse, without making any conversation.
Taking out time for your relationship is just as important as taking out time for yourself. When you give someone part of your time, it shows that you value and care for your spouse. That's why you should treat this as one of the 7 principles of marriage.
Research shows that quality time with your spouse positively affects the relationship and individual stress levels. So, every day when you come back from work, try to sit down with your spouse to talk about the day's events instead of scrolling through your phone.
This small practice will help you connect with your partner and make them feel valued.
Related Reading: 

11 Ways to Have Quality Time With Your Partner
6. Love
Love is probably the main reason people decide that they want to get married in the first place. That is why it is a significant part of the seven principles of making marriage work.
Love makes people do unusual stuff and it is love that makes people want to stay together irrespective of any differences they might have.
However, love can fade with time like everything else in the world, so you must keep working to keep the spark alive. Complacency and taking things for granted can make the relationship stale and boring.
Small gestures can go a long way. You'll be surprised to see how just a text message out of the blue that says 'I love you' can make your partner jump with joy.
Related Reading: 

Relationship Benefits and the Importance of Love in Marriage
Watch this video to learn more about the little gestures that can make a big difference in your marriage:

7. Be patient and compromise
If you are getting married and you think you'll always get things done your way and that you'll never have to compromise, then please think again.
No relationship is perfect, so both partners have to work towards making it better.
Compromise is, therefore, inevitable. Research shows that compromises are beneficial for relationships.
You can not and will not always get what you want. So, sometimes you will just have to be patient about the turn of events and, in many cases, compromise for your partner's sake or for the sake of your relationship. A little patience will take you a long way.
If you are struggling in your married life but still want to give it another shot, please understand that marriage is hard work. It will require a lot of consistent efforts from both partners and these efforts usually take time to bring their results.
Don't expect instant outcomes. Just be patient and give it your all.
Conclusion
The principles of marriage work mentioned in this piece can guide a marriage in a healthier direction. If the foundation of your marriage is built on these 7 principles of marriage, you are more likely to have a long-lasting marriage.
These seven principles of marriage may seem basic, but they are transformative when appropriately utilized to establish a stronger connection with your spouse. It can help you avoid the frustration, resentment and negative sentiments that can build up in a marriage.
Share this article on
Want to have a happier, healthier marriage?
If you feel disconnected or frustrated about the state of your marriage but want to avoid separation and/or divorce, the marriage.com course meant for married couples is an excellent resource to help you overcome the most challenging aspects of being married.
Learn More On This Topic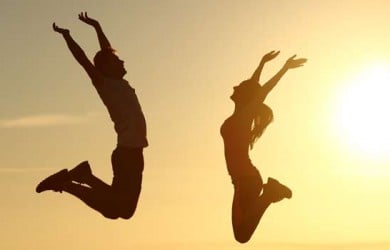 You May Also Like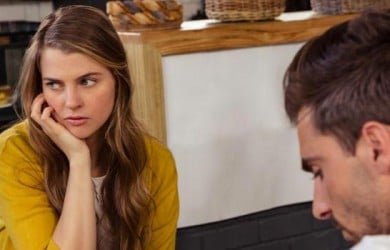 Popular Topics On Married Life