How to Survive Grief and Depression After Infidelity
What happens after infidelity?
Will the cheating partner confess and hope to start working on rebuilding trust? What happens if the betrayed partner does not want this and instead chooses to go his or her own way?
When someone experiences a violation like an infidelity, it can cause a person to experience symptoms of grief.
In this article, you will learn about the grief caused by infidelity, what you can do to survive feelings of grief and severe depression after infidelity in a relationship, and how to best manage this difficult period of your life.
Stages of grief after an affair
After you have discovered your partner's unfaithfulness, there will be four stages of grief after infidelity:
Being in shock and denying

Feeling guilty and angry

Being resentful and wanting to bargain

Reflection and depression after infidelity
These stages of grief after infidelity are common when someone has experienced infidelity, and moving through these stages is the way people can heal from the pain that comes from infidelity.
First, you will deny the facts, mostly because you are in shock. You keep telling yourself over and over that what has happened to you simply is not possible.
You can feel guilty for your partner's infidelity and be angry at them both at the same time. There will be a lot of anger after infidelity boiling up inside of you. Also, you might be feeling angry at yourself.
The next phase is about harboring this anger deep inside of you until you feel pure resentment. You might also lash out at the people around you, particularly those who are close to you.
Finally, we come to the stage of reflection and depression. It is during this stage that you come to terms with what has happened and may have emotional reactions to that realization.
In this stage, you may experience depression after infidelity, ranging from minor signs of depression to major ones.
Many people suffer from depression, but what exactly is depression, and what triggers it?
Depression is characterized by feelings of sadness, loss, or anger. It can be triggered by the feeling of being betrayed and unwanted. But as you have read before in this article, depression after being cheated on is just one of the many emotions from this rollercoaster-like aftermath.
So, how to move on after being cheated? Let's have a look at the different ways.
Let the emotions come out
First, you will deny the facts, mostly because you are in shock. You keep telling yourself over and over that what has happened to you simply is not possible.
Around this time, you may feel that you have begun to get your life together and that you have begun to heal from the pain of infidelity, but then sudden realizations may shake-up that belief.
You don't have everything together. Something terrible has happened to you.
This period is known to cause a sad reflection on the actions of both you and your partner. This is normal for this phase. Do not blame yourself for feeling sad or low.
It is okay to be sad; all the emotions need to come out sooner or later anyway to heal.
This is the period in which you will need to take some time for yourself and figure out how to get over someone cheating on you.
Well-meant advice or encouragement from friends or family might seem nice, but may not be helpful. It is you who needs to go through this phase.
Focus on overcoming feelings of emptiness
This stage comes with a feeling of despair or emptiness. You will feel lost. And as a matter of fact, you have – in a way – lost someone dear to you.
You might feel that the special person you had in your life – the one with whom you shared intimacy, personal feelings, and secrets – is gone forever.
Some people feel as if their marriage never happened, it might seem very far away and unreal now.
You may start to feel lonely.
It is probably more lonely in the house, due to the fact that you have lost your partner and probably also because you may feel like you have no need for seeing friends or family right now.
They mean well, but hearing "It's time to move on with your life" over and over is not going to make you feel any better or help you.
This might result in isolation or at least a feeling of isolation, as nobody around you gets you. They simply have not been through what you have been.
And if they have, it is a different experience for everybody. Everybody has different coping tactics and different ways of dealing with loss.
What to do now?
What are the things you can do to recover from the grief and depression after an affair ends or how to survive depression after infidelity?
Depression after infidelity is not unheard of. But, don't hold back your emotions.
Friends and family members might suggest that you simply 'let things go,' but that is not always the best advice.
In some cases, it's better to experience the emotions you are having and to go through the phase of grief and depression after the affair ends. Focus on overcoming these feelings of emptiness but don't deny them to start the healing process.
So they can get out of your system, and you can start making progress towards leaving the affair behind you.
Turn it into a lesson
Sometimes spouses reconcile after the affair, but the "we are special and will never get divorced"-the feeling is gone.
Your marriage may not be the same again. It is up to you if that is a good thing. If you and your spouse are willing, you can turn the negative experience of infidelity around in what might become a very valuable lesson.
Each experience can teach you something about how the world works and what you value. There have been numerous couples that have grown more intimate and stronger after one of them had an affair.
It will hurt from time to time, and it will be hard, but both of you can make it through this and become stronger than ever.
Also watch: How to move on after someone cheats on you.
If you are experiencing severe forms of grief and depression after infidelity that impacts your ability to function in your life, you may need to seek professional guidance from a trained mental health professional to learn new tools to manage your sadness.
A trusted therapist can help you process the pain of an affair but also find a way to cope with the feelings in a way that can help you move on.
Share this article on
Want to have a happier, healthier marriage?
If you feel disconnected or frustrated about the state of your marriage but want to avoid separation and/or divorce, the marriage.com course meant for married couples is an excellent resource to help you overcome the most challenging aspects of being married.
Learn More On This Topic
You May Also Like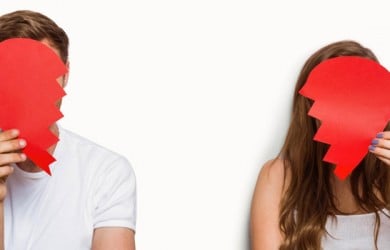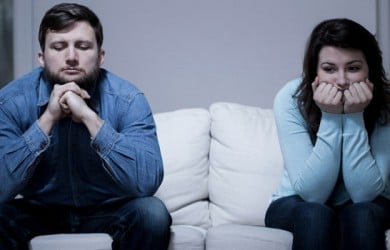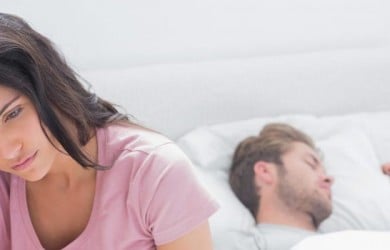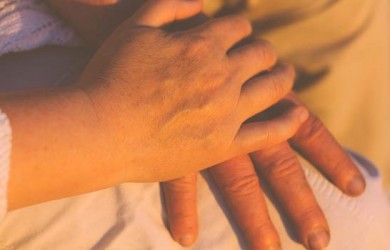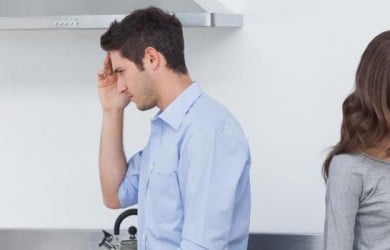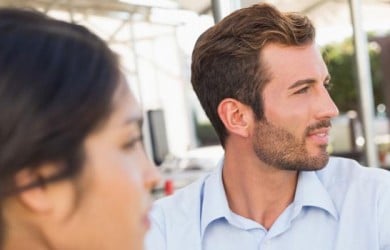 Recent Articles
Popular Topics On Marriage Help