5 Essential Tips to Keep in Mind to Stop a Divorce
It's pretty safe to say that no one who plans to get married ever plans to get a divorce or even wonders how to stop a divorce from happening. Yet sadly, statistics indicate that it indeed happens to many couples.
According to published reports, over 40 percent of first marriages, approximately 60 percent of second marriages and an overwhelming 73 percent of third marriages will end with husbands and wives standing before a judge requesting that their marriage be dissolved.
Yet aside from the fact that divorce is a truly difficult experience for the couple, it's also challenging for their children, family members and friends and some say, even the community at large.
That's because there are many people who believe that family is the cornerstone upon which so many things are built. And so, when even one family breaks apart, there's a domino effect that can be truly devastating.
But what do you do if you're in a troubled marriage? What steps can you take to stop a divorce or how to stop divorce and save your marriage?
So if you find yourself in a situation where you are trying to find out how to avoid getting a divorce? or how can you stop a divorce? Here are five tips that can help you and your spouse to find some light of hope and to take steps towards avoiding divorce and healing your relationship.
Related Reading: What Does the Divorce Rate in America Say About Marriage
1. Take "divorce" out of your vocabulary
Just like you had to choose to get married, divorce is always a choice. The awesome thing about this point is it means that you and your spouse have the power to prevent the end of your marriage and stopping divorce.
The great thing is it all starts with the decision to not even bring up the word "divorce" in your conversations. Be hurt. Be upset. Be frustrated. But also be the kind of couple who is determined to save marriage from divorce and not let divorce ever be an option within your home.
The efforts that you put in a relationship are the refection of choices you make, and if you do not want to be separated from you spouse than stopping a divorce should always be you first and the only choice.
So remember, no matter how difficult the going gets the best way to stop divorce is to not even contemplate it.
2. Remember why you got married in the first place
A wise man once said that in the moments when you feel like quitting something, remember why you started. On your wedding day, you and your partner took vows to be there for one another—through it all.
This means that no matter what, you are committed to having one another's back. Sure it might be challenging now, but there's a pretty good chance that you can be more effective working through things together than apart.
A marriage only works when a couple is in tandem, and their resilience and commitment is tested when the going gets tough. You got married, in part, to be one another's support system. The hard times would be the time to come together; not pull away from one another.
Look for that silver lining, and yes, every cloud indeed has one. Search for that hope, that light in the darkness and build on it. Would it be difficult, you bet it would. But that is where your love would face its toughest test.
Your marriage, your ideals, your love for each other, all of it would be tested, so remind yourself of the things that you have always loved about your partner and hold on to them and in time it would prove to be one of the best ways to stop divorce.
Also Watch: 7 Most Common Reasons for Divorce
3. Don't forget that season's change
"For better or for worse." This is a phrase that you probably said as you recited your wedding vows. And although it might seem like a non-stop influx of "for worse," you've got to remember that seasons come and seasons go.
Change is the only constant, so today if everything seems broken then tomorrow you will get an opportunity to amend it.
Don't focus so much on the past that you lose hope that there will be happiness in the future. Be patient, neither can you fight time, nor can you go against it, some things have to run their course. It is like the changing seasons; there is always the next one right around the corner.
Related Reading: How Many Marriages End in Divorce
4. Seek counseling
There's no doubt about it. One of the most effective ways to stop a divorce is to see a counselor.
They are professionally skilled and qualified to provide you with tips and tools for how to work through the issues that you're currently having and also how to prevent things from escalating to the point of considering divorce in the future.
Marriage counseling would definitely give you an outlet to address all the issues that seem to be pushing your marriage towards divorce, and when given enough time and commitment counseling can help you understand how do you stop a divorce or how to not get divorced.
One essential thing to remember when seeking marriage counseling is to find the best marriage counselor; cause marriage counseling is only as good as the counselor. Ask your friends or family, or search reliable directories to find the right counselor to help you to stop a divorce.
5. Get the support of others
Something that all married couples need is other married couples; more specifically, other healthy married couples. Although no marriage is perfect (and that's because no two people are perfect), the good news is that there are marriages that are flourishing.
That's because the husband and wife are committed to loving one another, respecting one another and staying together until death parts them. Having that kind of influence in your life can be just what you need in order to get you and your spouse through some of the hard times.
Everyone needs support, including married couples. And some of the best support are other healthy and happy married friends.
Related Reading: Dating after Divorce: Am I Ready to Love Again?
Share this article on
Want to have a happier, healthier marriage?
If you feel disconnected or frustrated about the state of your marriage but want to avoid separation and/or divorce, the marriage.com course meant for married couples is an excellent resource to help you overcome the most challenging aspects of being married.
More On This Topic
Recent Articles
You May Also Like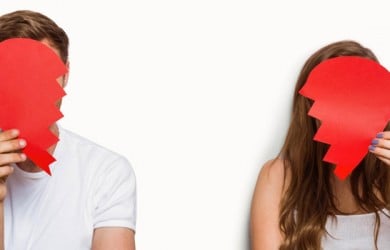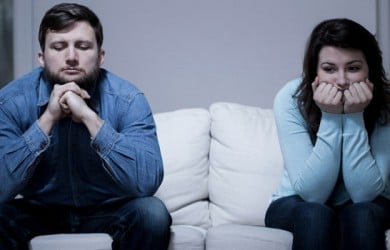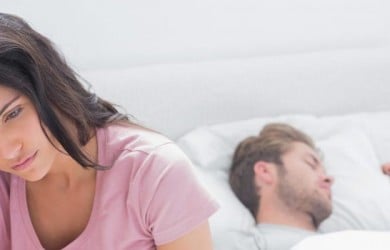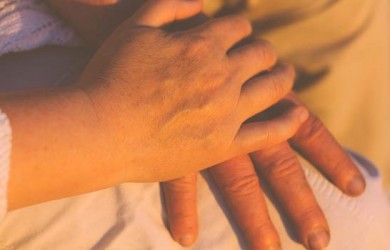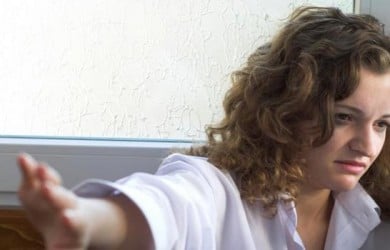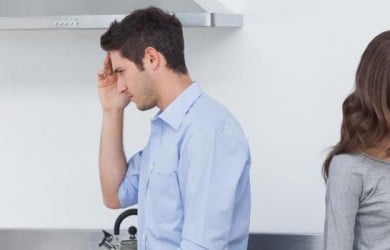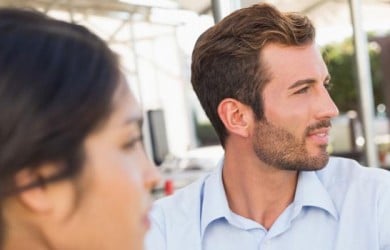 Popular Topics On Marriage Help