10 Things You Should Know When Getting a Divorce
Getting a divorce is rarely easy—but it is sometimes the best option for couples with problems that cannot be resolved or who are no longer clicking together in a healthy, loving way.
The end of any marriage brings a lot of challenges and stressful events for spouses and their kids. During such a time, understanding the legal divorce process or knowing the steps to get a divorce can be very difficult for anyone.
When to get a divorce? How to start the divorce process? and even how to get divorce papers are a few of the many questions you would need an answer to before diving into the divorce process.
On the other hand, knowing the process of getting a divorce can make your journey through divorce proceedings much easier.
10 things you should know when getting a divorce
While getting a divorce isn't easy, it doesn't have to be difficult; consider the following essentials as what you need to know on how to get a divorce.
1. Be wary of divorce advice
One of the first steps in getting a divorce is to be cautious of who is advising you and how credible they are. Once you tell people—friends, family, or otherwise—that you are getting a divorce, be prepared for an avalanche of divorce advice. While the advice is almost always well-meaning, be sure to take everything with a grain of salt.
People often forget how personal divorce can be, and they may try to apply the advice to a situation where it may not help, such as advising you to "work your problems out" when you and your partner have spent the last year doing just that. You don't have to discount divorce advice entirely, but make sure to keep it at arm's length.
2. Think through every important decision
Knowing how to divorce is easy, but going through this traumatic experience is not. It would help if you thought about everything thoroughly before making this important decision. Divorce involves many life-changing decisions, and you need to make sure you are not impulsive while taking them.
Don't try to get over everything quickly. Instead of rushing through a divorce, calculate your every decision, as it can impact your life for the worse permanently.
Related Reading:- 

25 Best Divorce Tips to Help You Make Good Decisions About the Future
3. The win is not easy
If the divorce isn't mutual and you need to fight a case, do not think you will win. It's not an absolute thing to keep in mind. Many people think they can win a divorce case easily, but it involves many important factors, such as child custody, support, and the division of property.
Not all people get everything they want out of divorce, so keep your head clear and focus on things that will improve your future, not on the WIN.
4. Consider settling a divorce outside the court
Most people think that court is the last resort to getting a divorce. There are other methods you can opt for other than court. You can use the mediation method, where a neutral third party specially trained to work in divorce cases will help you and your spouse to work on mutual agreements. The attorneys will be a part of mediation proceedings, but it will be much easier.
You can also opt for a collaborative divorce by hiring a collaborative attorney and resolving the case without going to court. A professional team will assist in the process and help you make neutral decisions that benefit both parties.
5. Be honest with your divorce attorney
Many people who resent their spouses do not understand that it is extremely important to tell your attorney everything honestly. If you hide something, it will come out and might ruin your chances of winning the case. Please ensure you share every honest detail with your attorney so they can provide the right solution and advice.
Get some divorce advice straight from divorce lawyers to understand how it impacts your life.
Related Reading

:- 

How to Select the Right Divorce Attorney: 6 Tips From a Lawyer
6. It can get very expensive
Most people do not realize that getting a divorce is a very expensive process. A formal divorce proceeding can cost anywhere from $10,000 to $30,000 due to the high price of court proceedings and the high fees charged by divorce attorneys.
If the divorce is not amicable, you will usually have to hire a divorce lawyer to help you. If the divorce is (thankfully) amicable, you may be able to use a trained divorce mediator, which will be much more affordable.
Once you have decided to get a divorce, start setting aside money right away. You will probably need it!
Related Reading:- 

How to Get a Divorce With No Money
7. Make a list of every single shared account and act fast
When most people want to know how to get divorced, they focus on the custody of children, who gets the home, and splitting up property; many forget about shared accounts, including bank accounts, retirement accounts, beneficiary trusts, and so on.
Once you decide on getting a divorce, make a list of every shared account you and your partner have together. You will need to close all of these accounts as soon as possible and, in cases where the money is yours, consider legal action to block your soon-to-be-ex-spouse from accessing them before they have time to take the money out.
There have been countless divorce cases where an angry spouse drains the savings and checking accounts, leaving their former partner without a penny to their name—and no legal recourse.
The laws regarding shared bank accounts may vary from state to state. Depending on your state's laws, you may be legally required to prove what money in a shared account came from your income before withdrawing it—while other states consider all money in shared accounts to be 'fair game for either partner in the marriage.
8. Limit your family's involvement
The emotional toll that a person goes through during divorce is not something they can not share with everyone. Having your family and friend's as a support network would definitely help you to get through your divorce.
However, as good as the support from family and friends are, you need to ensure that they are not your first preference for counseling in such a difficult time. Their opinions and feelings about you or your spouse would get in the way of them being productive towards the divorce process.
Related Reading:- 

Divorce Counseling – What It Is and What Good Does It Do?

9. Communicate empathically in front of your kids
The process of divorce can be very cruel and tends to bring out resentment and anger for your spouse. In the heat of the moment, saying something mean to your spouse is very likely. Even though it might not be damaging to the spouses, it can be very detrimental to the children.
Remember to think before you speak in the presence of your kids. No matter how bad your relationship is with your spouse, do not let it affect how your kids perceive you as parents.
Refer to a mental health professional to help the kids through your divorce, and seek counseling to know what your kids might need from you when getting a divorce.
10. Stop reminiscing
Obsessing about a relationship once it has ended is very common and expected. However, how you consume yourself in your past relationships affects how soon and effectively you can move ahead in your life.
Similarly, it takes time to process what has happened and learn to move on after a divorce. Everyone adjusts at their own pace, but finding a way to forgive yourself and your partner and focus on the future is always recommended.
Divorce preparation checklist
One of the most important things to keep in mind while getting a divorce is preparing a checklist of things you need to include in the process. Everything must be taken care of, from housing arrangements to budget plans, managing expenses, and ensuring your financial future.
In fact, if children are involved, there is so much you need to think about and prepare a list. For example, primary custody, child support, college savings, etc. It would help if you considered all the necessary arrangements while preparing a divorce checklist. Here is a detailed article that will help you thoroughly.
Takeaway
Life goes on, and the more time you spend wallowing about what was in the past and what could have been done can not change anything, but it only affects your belief and ability to trust that things will eventually work out.
Share this article on
Want to have a happier, healthier marriage?
If you feel disconnected or frustrated about the state of your marriage but want to avoid separation and/or divorce, the marriage.com course meant for married couples is an excellent resource to help you overcome the most challenging aspects of being married.
Learn More On This Topic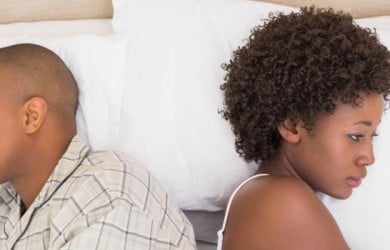 You May Also Like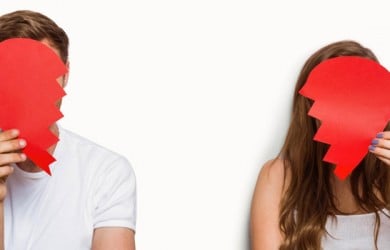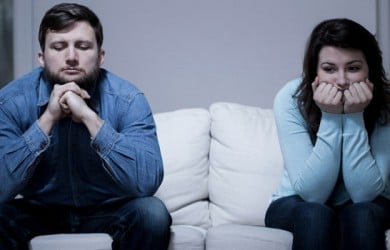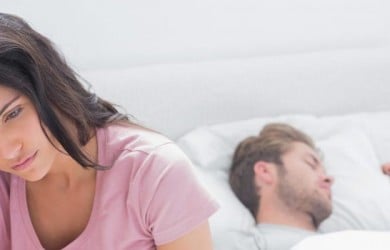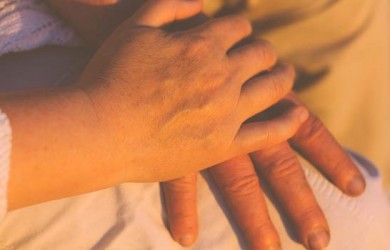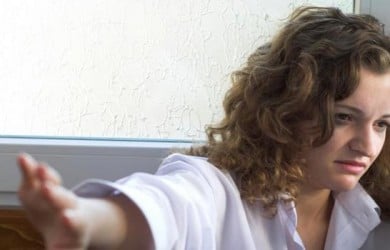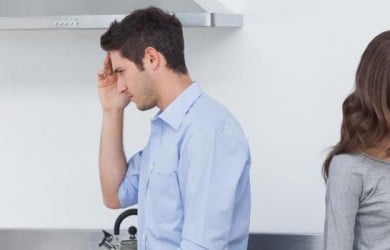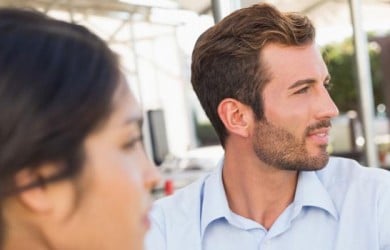 Popular Topics On Marriage Help