20 Ways to Restore the Passion in the Relationship
Many relationships go through these phases; the first few months/years are marked with total bliss. You and your partner are passionate about yourselves, and you enjoy each other's company a lot.
Then, time happens, and for some reason, the passion you once had begins to ebb.
If you're currently at that place where you can't lay hands on the people you used to be, this article will show you how to bring back passion into a relationship.
Is it possible to bring passion back into a relationship?
This question has been a hot topic for debate for a while now. On the one hand, some people believe that passion can and should be constantly rekindled in a relationship.
On the other hand, some people believe that once there's no passion in a relationship, nothing can be done about it again.
Before answering how to bring passion back into a relationship, we must examine something vital for the same context.
What is passion in a relationship?
Wikipedia defines passion as a feeling of intense enthusiasm toward or compelling desire for someone or something, ranging from the admiration of an idea, an enthusiastic enjoyment of an activity, or a strong romantic/sexual desire for another person.
With this definition in mind, passion in a relationship can be an emotional state where all partners in the relationship have a feeling of intense enthusiasm or a desire to be with their partner.
So, answering the question of whether it is possible to restore lost passion in a relationship, a simple answer to this is 'yes, you can.'
Although this may be a project that would demand patience and time, it is possible to restore passion in any relationship. However, knowing how to bring passion back into a relationship is an entirely different ball game.
Also Try: Find your passion quiz
20 ways to rekindle the passion in your relationship
Now we have defined what passion in a relationship is, here's how to bring passion back into a relationship.
1. Communication
If you're ever going to bring love back into a relationship (and passion, by extension), communication will play a significant role in making this happen.
At some point, the lack of passion in your relationship is bound to start causing a strain, and talking things through would be a great starting point to getting your passion game back on.
2. Create time to hang out with your partner
If you're completely honest and objective about this, you'd agree that one of the main reasons why you may have started experiencing a lack of passion in your relationship is that life got in the way at some point.
Maybe, you started having children, or work got more demanding. The time you spent grappling with these demands resulted in a reduction of how passionate you were about yourselves.
If this is the case, making out time to be with yourselves is necessary. This could be as little as bringing back a couple of times or even going on dates.
During these 'alone times,' please take all distractions away from the scene. It should only be about you and your partner.
3. Do what you love as a couple
Do not take hanging out with your partner like a religious activity with a formula that must be followed to the letter. Sometimes, you may have to embrace spontaneity.
When hanging out with them, focus on doing what you love as a couple. Do you love traveling?
You may want to start seeking out some travel destinations you'd love. Your passion should increase if you spend more time as a couple doing what makes you happy.
Related Reading: 

11 Tips on How to Increase Love in a Relationship
4. Prioritize your partner
Yes, many things are calling out for your attention at the same time. However, consciously prioritizing your partner is one way to keep the spark in your relationship going.
5. Do something that makes your partner feel special
At this time, you should know the things that make your partner tick. One effective way to bring love back into a relationship is by making your partner feel special. Do you know their love language?
This is a good place and time to do something that communicates their love language to them. It doesn't have to be grand gestures. Just ensure that whatever you're going for them is something they value and appreciate.
Related Reading: 

9 Ways to Make Him Feel Special in a Long Distance Relationship
6. Talk through your past hurts
One thing that can make a relationship go sour almost immediately is resentment and anger toward your partner.
If there are things they did to you sometime in the past that you still feel hurt about, this may be an excellent time to bring up the conversation and hash out all those details.
At the same time, talk to them and ensure that they aren't holding anything against you. If they are, please do all you can to work out your differences.
7. Some more romance, please.
Do you remember how it was in the early days of your relationship? Do you recall the flowers you used to send your partner at work? Do you remember all of the dinner dates and breakfast-in-bed scenarios?
Those gestures furnished your passion and made your relationship delightful. One way to show passion in a relationship is to get these romantic gestures back into the relationship.
Figure out the most effective romantic gesture you can make toward your partner and get on with it immediately you can.
Related Reading: 

The Role of Romance in a Relationship and its Importance
8. Understand your partner too
Regardless of how nice they are, your partner is a human being as well, and you need to understand them.
Considering that they live and interact with people and other life's situations, taking some time to understand their peculiar conditions is one step you should take when figuring out how to bring passion back into a relationship.
Understand their work demands and their schedule. Understand their preferences and love language. It is much easier to rekindle passion when you know and understand your partner.
Related Reading: 

Do You Really Understand Your Partner

?
9. Switch things up a bit
Passion, at some point, is bound to slip out from your relationship if you live a dull and monotonous life. If all you do is follow a laid down plan for everything, you may soon find that much predictability mind-numbing.
As a way of returning the passion, switch things up a bit. See an unconventional kind of movie. Go to a different restaurant. Visit another city.
Try out new things. These new levels of novelty can give you newer things to bond over, hence, helping you fix your relationship without passion.
10. Explore new sexual options
If you've always been physically attracted to yourselves and you had an active sex life (at some point), one way to return the passion in your relationship is to figure out how you can explore new sexual options.
Try out new positions. Explore your healthy sexual kinks. Be open with your partner about what you want sexually. Sexual intimacy is one tool that can help spice up your passion in the relationship.
Suggested video: 7 daily habits that build a strong romantic relationship.

11. Get more physical with your partner
This goes beyond the sexual aspect of your relationship. Do you still reach out and squeeze their hands just because you want to? Do you still walk up to your partner and wrap them in a hug because you love to?
If not, you may want to bring this back to your relationship. Physical touch plays a major role in rekindling the passion in romantic relationships as they subconsciously remind your partner that you love and choose them.
Related Reading: 

11 Stages of Physical Intimacy in a New Relationship
12. Define what you want
It would almost be impossible to rekindle the passion in your relationship if you aren't even sure of what you want.
Do you want to make that relationship work, or would you rather cut your losses? If you've decided to make the relationship work, you would have to put in more effort as a result.
Related Reading: 

How To Know What You Want in a Relationship

?
13. Compromise
One reason for lost passion in relationships is that the partners do not share many common interests, goals, and aspirations.
If your partner wants completely different things from what you want, there are almost no common grounds, which would affect your relationship's quality.
You would notice first that communication will begin to drop (because there are little or no reasons for genuine communication).
A practical solution to this is compromise. While communicating with your partner, please take a close look at their interests and needs.
Are there any ways you can make yours align with theirs? Could they do the same for you? Talk about your goals and visions? Are there areas that could overlap? Focus on these areas.
Every little gesture can eventually become a massive step in the right direction.
14. Recreate the good and passionate memories you had
As you look for how to get passion back into your relationship, one strategy you can try is to recreate the great and passionate moments you shared before.
Did the time you spent in a restaurant somehow turn into an intimate moment? Did that date finally evolve into a passionate timeout for you?
Go over your relationship with your partner and look for how you can recreate these good moments. You want more of them in the present.
Related Reading: 

7 Awesome Ways to Create Memories with Your Partner
15. Focus on building genuine, emotional connections with your partner
While it is great to look for the physical stuff, passion is heavily tied to your emotions. If there's no emotional connection in the relationship, it is bound to hit rock bottom at some point.
Honest, emotional connection with your partner is the result of many independent factors.
Some of them include no-holds-barred communication, spending quality and uninterrupted time with them, putting away cynicism and judgment, and just being in the moment with them.
Real, emotional connections are sure to help you get your passion game back on track.
16. Show interest in what's going on in their lives
As about their work, business, and careers. Have they ever talked to you about personal goals that mean a lot to them?
Talking about these goals and helping them develop strategies to achieve them is one way to bring back the spark in your relationship.
By doing this, you subconsciously communicate to your partner that you value them and you're interested in seeing them succeed.
If your partner can see you as a genuine person, they would be more likely to open up to you about many other issues. This would, in turn, foster communication.
Related Reading: 

20 Physical Signs a Woman Is Interested in You
17. Acknowledge the good things they do
Everyone wants to be appreciated and to feel seen by the people they care about; your partner also. Suppose you've been looking for how to bring passion back into a relationship.
In that case, you may want to focus on acknowledging and appreciating your partner for the good things they do for you/the relationship.
More appreciation and less cynicism are the ultimate formulae here.
18. Throw in some pleasant surprises
At some point in your interaction with them, you must have heard your partner gush over something. It could be their favorite gadgets or the fact that they love to be served breakfast in bed.
Armed with the knowledge you now have, leverage pleasant surprises to bring back the spark to your relationship.
Go out of your way sometimes to surprise your partner. They'd love and appreciate you more for this, especially if they've always been the ones doing it for you.
Related Reading: 

10 Ways to Thrill and Surprise Your Special Someone
19. Flirt
Recall those stolen glances you used to give each other when the relationship was still much younger? Can you remember how you always casually brushed up against them when you crossed each other in the hallway?
Sometimes, all you may need to fix the passion in your relationship is just a bit of extra flirtatiousness. Your partner wants to know that you still find them attractive and worthy of your undivided attention. One way to get this memo across is to practice a little more flirting.
Send them a slightly naughty text. Flirt with your body language. Tease, taunt, and make them want you. Flirting with your partner is suitable for your relationship.
Also Try: What type of flirt are you?
20. You may have to see a professional
Professional Couples' therapy, at some point, may be necessary as you seek to restore the passion in your relationship.
If you have tried out all the 19 steps outlined above, you may want to enlist the help of a specialist to help you sort through what's going on and define the next steps for your relationship.
Summary
Knowing how to bring passion back into a marriage or relationship is necessary if you intend to build a healthy relationship.
Please follow the 20 steps discussed above and feel free to improvise them. You can change them depending on the idiosyncrasies of your relationship.
Share this article on
Want to have a happier, healthier marriage?
If you feel disconnected or frustrated about the state of your marriage but want to avoid separation and/or divorce, the marriage.com course meant for married couples is an excellent resource to help you overcome the most challenging aspects of being married.
Learn More On This Topic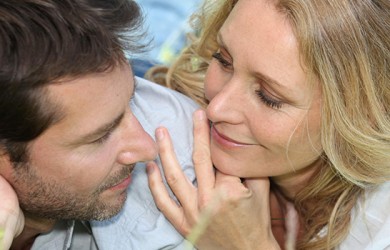 You May Also Like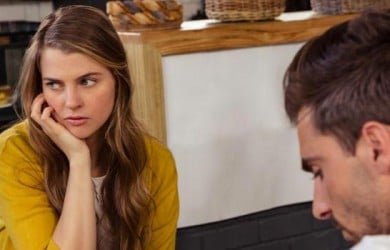 Popular Topics On Married Life