The Importance of Communication in Relationships
A long-lasting relationship is built on effective communication and a collaborative effort from both partners. Understanding the importance of communication in relationships will prevent lots of connections from splitting up.
Not everyone understands the essence of communicating, and this is because they are unaware of the benefits attached to it. In this article, we will explain the meaning of communication and why it should be fully operational in a relationship.
What does communication mean?
Communication is transferring information from one person, group of people or place to another. Sometimes, communication is perceived as a simple act. However, it is a complex subject that needs a proper understanding of the basics.
Typically, communication should involve the sender, the message, and the recipient. The function of the sender is to encode the message, which could be a combination of verbal and non-verbal communication. Then, the recipient's responsibility is to decode the message.
It becomes quite complex if there is more than one recipient because there is a tendency for varying interpretations of the message. Also, likely, none of the recipients will accurately interpret the message the way the sender wanted.
Communication is complete when feedback is initiated. This happens when the recipient informs the sender that the message has been received and understood. The feedback can be provided through verbal and non-verbal means.
Hence, for communication to be effective, the sender must carefully receive feedback to ascertain if his message was clearly understood.
Communication is the key in a relationship, and it is a crucial ingredient that keeps the relationship healthy. If there is no communication in relationships, it is likely to fail.
Related Reading: 

Tips for Effective Communication Between Couples
10 reasons why is communication iImportant in a relationship
When it comes to love and communication in a relationship, both partners should be willing to share a part of themselves.
Even though some people are used to keeping to their thoughts and feelings, it is important to open up communication in a relationship.
If you are afraid of communicating with your partner, there are two possible reasons. The first reason for fear of communication in romantic relationships might be the fear of rejection.
At the same time, the second reason is the fear of concern about what your partner will say. If you maintain these fears, you are preventing the proper nurturing of your relationships.
In this book written by Melanie White, the importance of communication to prevent conflicts and save a marriage or relationship is highlighted here. The book also confirms the fact that to save a relationship; practical steps must be taken.
1. To build love
Love can be likened to a flower; if it is not well tendered, it can die with time. When some people fall in love, they rely on the emotional tingling within to keep them going.
However, it fades off with time; this is why people break up because the vibes have declined. To keep the love between you and your partner strong, communication is the key ingredient that must be added.
With honest communication between you and your partner, it will be easy to remind each other of the reason for falling in love in the first place.
If you put much effort into effective, honest, and open communication, the chances of falling out of love are minimal.
2. To solve misunderstanding
One of the reasons why misunderstandings occur in a relationship is that both parties see situations differently; this is why communication is everything.
A relationship without communication will lead to fights and resentment because both parties fail to see eye to eye with each other.
The sad part is, the absence of communication will prevent both partners from remembering the origin of their fallout, and it will make it impossible for them to resolve amicably.
With effective communication in a relationship, both parties will have a clearer understanding of each other's point of view, and they will be able to come to a compromise.
Also Try: 

What Is Your Communication Style Quiz?
3. To know each other
Another importance of communication in relationships is getting to know each other. Several associations kicked off because of a one-time hookup.
Some of them meet at a club or a friend's party, they hook up and begin a relationship without properly knowing each other.
Eventually, when the relationship experiences a crisis, it would be difficult for both parties to understand each other because a strong communication foundation has not been built.
The truth is, it is difficult for a relationship to grow if both parties don't know each other well. And the primary way to solve this problem is with effective communication.
At this point of knowing each other, communication is the most important thing in a relationship.
In a research study by Victor W. Harris, he mentions nine important communication skills for every relationship. These communication skills help make communication effective in a relationship.
4. It helps both partners to respect each other.
One of the answers to questions like "why is communication important in a relationship?" is due to the introduction of respect.
Some relationships split because respect is absent in the relationship. We have different ways in which we love to command respect, and our partners will only know if they are reliably informed.
What might not sound disrespectful to one party might be rude on all levels to the other party. Hence, it is vital to communicate effectively for both parties to know when not to cross the line.
To know more about the importance of communication in relationships, check out this video:

Related Reading: 

Basics of Good Communication
5. It prevents guesswork
If there is a lot of guesswork in a relationship, it can crumble because both partners will keep doing the wrong thing that would piss each other off.
When honest communication is present in a relationship, you won't have to do guesswork regarding any situation. It would also help create a healthy connection that will not involve any partners finding it challenging to know what makes their partner tick.
With this, your relationship becomes less complicated, and everyone is happy.
6. To build trust
It takes time to build trust in a relationship, and one way to achieve this is through communication.
Trust cannot be built in a day, but when both partners are always willing to have honest and open communication, it is built over time.
As you learn to confide in your partner concerning anything happening to you, it builds your confidence to trust them.
With effective communication, you feel secure with your partner. You are also sure that your secrets are safe with them because you have learned to trust them in the long run.
Related Reading: 

Strategies to Improve Communication With Your Partne

r
7. It allows partners to support each other
One of the exciting parts about having a partner is that you always have someone to rely on when facing challenges.
When you encounter challenges, it would be a disservice to yourself if you decide not to share with anyone, especially your partner.
You might be missing out on the possibility of someone whose shoulder you can lean on.
It is important to mention that going through challenges alone can be difficult if your partner is not aware.
You might be emotionally unavailable and psychologically unbalanced for the time being, which can trigger disagreements and the likes.
On the flip side, informing your partner helps them understand and care for you.
8. It is a good mood booster
If you are unable to freely and honestly express yourself in a relationship, then you are unhappy.
One of the goals of any successful relationship is for partners to genuinely air their minds, thoughts, and emotions with each other without the fear of rejection. This act is what honest and effective communication activates.
When you share your happiness with your partner, it provides you the luxury of boosting your mood because the atmosphere becomes lighter. A healthy relationship is one where both parties follow through with the intricacies of effective communication.
Related Reading: 

Causes of Relationship Communication Problems
9. To build the relationship
Partners who don't communicate in their relationship stand the possibility of losing love, care, and affection for each other. Effective communication is one of the vital ingredients that nourish a relationship.
If you don't communicate with your partner, you will lose touch with them, and the relationship declines gradually.
If you have feasible suggestions that will help your partner improve, it is better to communicate with them rather than keeping quiet. When they are unaware of their faults, they will keep making ignorant mistakes, stirring up conflicts in the relationship.
Hence, you need to discuss with them and help them see their faults.
You should also ask them for areas where they want you to improve so that the entire building process will not be one-sided.
10. You will learn new things
When you are in a relationship, you will always have fresh experiences that come with each day.
Some of these experiences can be a practical learning point for your partner. Hence, it is important to hold conversations concerning new dreams, thoughts, plans, and experiences with your partner.
Related Reading: 

Effects of Lack of Communication in Marriage
Conclusion
If you are in a relationship, you need to love communication because it provides you with ample opportunity to learn more about your partner.
It also helps your relationship become stronger, provided both parties are committed to making it work.
Relationships and communications go side by side because communication strength determines how strong the relationship's foundation will be.
The importance of communication in relationships cannot be overstated because this is one of the critical factors that keep the relationship nurtured in the long run.
There are so many tips and ways on how to improve communication in a relationship, if you are struggling to build better communication with your partner, always keep trying. After all, practice makes a person perfect.
Share this article on
Want to have a happier, healthier marriage?
If you feel disconnected or frustrated about the state of your marriage but want to avoid separation and/or divorce, the marriage.com course meant for married couples is an excellent resource to help you overcome the most challenging aspects of being married.
More On This Topic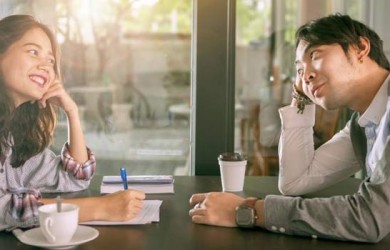 You May Also Like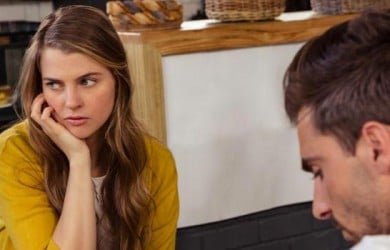 Popular Topics On Married Life