What Can a Couple Do to Increase Their Love over the Years
If you've ever spent time around a long-term married couple, you may have heard the following from either the husband or the wife: "Oh, here comes the old ball and chain", or "God not that joke again! People have heard it a million times. Give it a rest!"
Divorce rates amongst the over 50-set are increasing, if statistics are to be believed, with this segment of the population divorcing at a rate double that was seen in the 1990s.
No one wants to be part of a negativity-filled couple, nor end up divorcing after 30 or so years of marriage, so looking at ways a couple can increase their love, rather than watch it diminish over the years, is vital to the health and happiness of your relationship.
Let's examine some ways to help your love grow as you and your partner advance in life.
Never take your relationship for granted
Sure, as you grow older you are naturally less attentive to building the bond of your partnership than you were in the early days, and that is completely understandable.
When you first meet "the one", both of you work hard to show your best side, to give the relationship your all by making it a priority. You take care to arrive at your dates looking your best, with an outfit you've carefully picked out, your hair and makeup looking impeccable, and perhaps some alluring perfume that he'll identify with just you.
You look for interesting things to do together—the latest museum exhibit, a good play, a concert or a well-planned weekend getaway. And lots of talk and discussion, each of you tuned into the other.
To help keep your love deep through the years, don't neglect to continue to include the "first date" activities.
Couples grow bored with each other because they fall into a routine, a kind of inertia, where they cease to strive to expose themselves to new experiences.
This is a big mistake.
Sure, you feel comfortable just hanging around the house with each other on weekends—after all, you are tired from the workweek—but if you do only that, boredom will set in. Start living your weekends like you did when first dating, and you will start seeing your partner as you did in those early years—as the special, sexy person you fell in love with and would never take for granted.
Make sexual intimacy intentional and shake it up a bit
Want to keep deepening your love for each other? Keep sex on the calendar.
Even when you don't necessarily feel like it. Many long-term couples no longer have sex on the front burner, as other life-events seem to take priority, such as children, aging parents, household responsibilities.
But sex is an important component to remaining emotionally close to each other.
Ask any divorcing couple and they will tell you that one of the first things that contributed to the dissolution of their relationship was the absence of sex or a partner who just "went through the motions" in the bedroom.
To deepen your love over the years, pay attention to your sex life. Keep it exciting by incorporating new surprises such as the use of toys, or erotic videos that you both enjoy.
Sex is a terrific glue to help keep your relationship together, so don't neglect this life-giving and calorie-free indulgence!
Non-sexual touching every day
There are several non-sexual ways you can show your partner that you are feeling close to him.
How about a deep massage after a long day at work? Or put on some vintage Frank Sinatra and pulling your spouse close to you for a slow, sensual dance? A quick hug as you finish up the dishes together, or a kiss on his neck as you pass each other in the hallway?
All of these loving gestures are ways to show you continue to see and appreciate each other, and help to keep your bond tight and solid.
Take on something new together
Sure, it's great (and necessary) for each of you to have your own separate passions, but long-standing couples can enhance their love for each other by doing something new and challenging together.
There's something about the hormones released by rising to a difficult task that will make you see your partner with a fresh eye and increased libido.
If you both enjoy running, why not train and run a marathon together? Are you two gourmets? Take a cooking class together and challenge each other on weekends to create some amazing meals. Have you always been interested in water sports? Sign on for a sailing or kayaking adventure.
Anything that is new and has a level of challenge built-in is a great activity to bring your couple to another level of togetherness.
Make time for those "let's change the world" conversations
Maybe not every night, but at least once a week have a deep-level, philosophical conversation with your spouse so that you connect in a meaningful way.
A great dialogue does wonders for increasing your loving feelings towards each other.
Reflective questions such as "Does what you are doing now match what you dreamed for your life when you were younger?" or "What kinds of things can we be striving for in the next five years in order to continue to be happy together?" will stimulate the conversation and get you both firing up your brain cells.
Great couples are contagious
Ever spend time around a depressed friend, and notice that you come away from that feeling a bit down yourself?
Emotions are contagious that way.
Make sure that the couples that you socialize with are models of what you want to have in your own relationship: loving, mutually-supportive couples who prioritize each other.
Share this article on
Want to have a happier, healthier marriage?
If you feel disconnected or frustrated about the state of your marriage but want to avoid separation and/or divorce, the marriage.com course meant for married couples is an excellent resource to help you overcome the most challenging aspects of being married.
Learn More On This Topic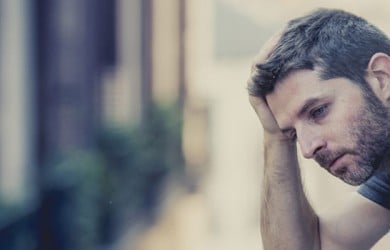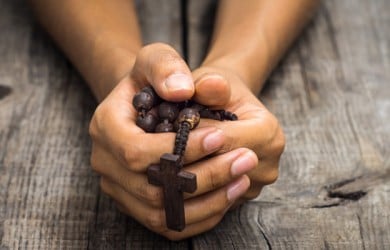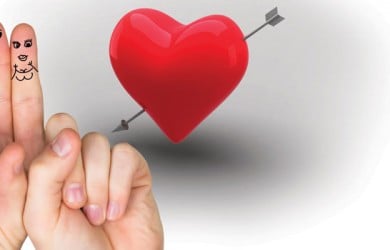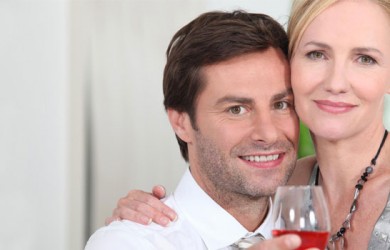 You May Also Like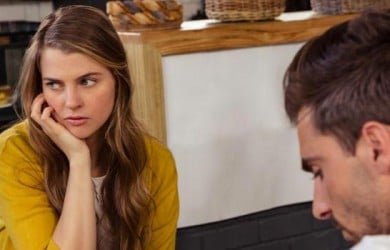 Popular Topics On Married Life