7 Ways to Make Love Grow by Communicating Well
Harry is talking, explaining something. Patty, his wife looks at the clock—realizing it is late. Instantly his face hardens in anger. Her face responds with fear.
What happened? Harry feels disrespected and puts down because he feels she is not listening to him. Patty knows it is important for them to get to an appointment and all she did was look at the clock. She is afraid she made him angry.
The whole interaction took seconds. The loving mood is broken and they must find a way to repair—to get close again. Communication in relationships and the mood of marriage is made up of little moments like these.
Good relationship communication skills are essential for maintaining a happy and healthy marriage.
Every relationship goes through a rough phase but if you know how to improve communication skills then you can deal with any conflict and maintain a strong partnership.
Communication in a relationship is an exchange of information that helps you to understand each other's experiences, needs, and is essential for establishing a connection.
Despite the obvious importance of communication in relationships, couples are faced with the dilemma of how to communicate effectively in a relationship.
So, if you are struggling to find out how to improve communication in a relationship? or why is communication important in a relationship?
Here are seven ways to improve communication in a relationship and deal with communication issues in relationships.
Listening to a partner can be learned and here are powerful skills
1. Lean in and have eye contact. Show that you are listening.
Improving communication in relationships is not only about keeping your ears open you also need to make the other person believe that you are actually listening to them. How do you achieve that?
The best way to do so is through your body language and gestures. Start by maintaining eye contact.
Eyes have been referred to as the gateway to your soul and unless you are an expert at hiding your emotions, your eyes can reveal what is happening inside your head.
Maintaining eye contact indicates to the other person that you are focused on what they are saying and are listening intently. It also helps in making the conversation more comfortable and builds a better connect with the speaker.
People don't always fully grasp the relevance of having eye contact during a conversation when in reality it is one of the most essential aspects of effective communication in relationships.
2. Pay attention to his words as well as his feelings.
Human beings are complex creatures and our every action more often than not has ceratin hidden implications.
To maintain healthy communication in relationships you need to look past the obvious and try to understand your partners' feelings and not just get stuck on the words.
Sometimes there is just not enough vocabulary to explicitly express your feelings. If your partner or you are facing such a conundrum then try to notice other non-verbal queues to better understand each other's feelings.
So to know how to communicate better in a relationship you must not get bogged down by what is being said, and look for why is it being said.
3. Say back to your partner the gist of what he/she said to you—so there is no doubt you heard.
One of the best communication tips is to repeat what your partner said in a concise form so as to ensure f you have understood them correctly.
This also signifies that you were attentively listening to what was being said to you. You can also ask close-ended probing questions to clarify any doubts you might have.
4. Do not add your own thoughts or feelings until your partner has COMPLETED his/hers. Do not advise, sympathize, or tell your own story when you are listening.
Another essential aspect of how to communicate better with your partner is to let your partner speak there piece without interruptions and judgments.
You can set a timer for 5 minutes during which the only one of you would speak and the other one would listen and wait for their turn to express their thoughts and feelings.
5. Be curious about your partner—not furious. This is the most important person in the world to you—get their whole meaning. Ask "is there more"?
As suggested earlier ask probing questions to make the conversation more engaging. This also helps you avoid any miscommunication as you are able to clarify your understanding of what your partner has shared with you.
Many times the issue lies somewhere deep within the persons unconscious and even they might not know what is bothering them.
Asking more fact-finding questions is a very relevant relationship communication skills to imbibe on your relationship.
6. If it is a repeat of something you have heard many times, say something like, "Honey I remember the last time you told me that. I'm eager to learn something more about you."
Be patient, do not reach a conclusion before your partner is even finished talking, even if it is something that you have already discussed.
Sometimes it is difficult to move on from certain problems and issues. You must let the conversation run its course. Thus giving them the opportunity to heal by venting out and eventually moving on.
7. When you are the talker, make a request rather than a complaint. Make it as clear and succinct as you can. One subject at a time works best. Say only as much as your partner can repeat back to you.
Pace yourself during the conversation. Try to stick to one particular topic before moving on to the next. Give your partner the time to catch up and ask questions if neeed be.
Remember that you are in this together and you are trying to fight the issue, not the person.
Skillful communication is one of the most important ways you can create the relationship of your dreams. It is worth practicing. When you blow it, you can say, "Honey, let's turn back the clock and do this over so we can get it right".
Share this article on
Want to have a happier, healthier marriage?
If you feel disconnected or frustrated about the state of your marriage but want to avoid separation and/or divorce, the marriage.com course meant for married couples is an excellent resource to help you overcome the most challenging aspects of being married.
Learn More On This Topic
You May Also Like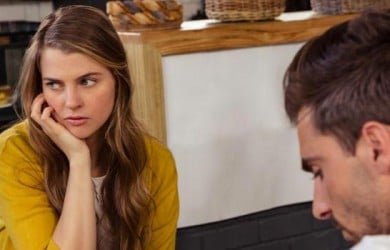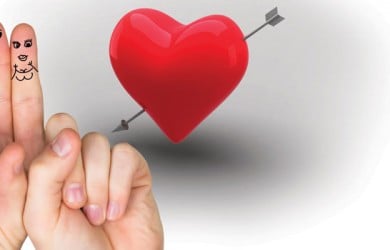 Popular Topics On Married Life