How Important Are Common Interests in a Relationship?
Most people dream of having a partner who is also their best friend. They want to share hobbies, interests, thoughts, goals, and beliefs – but is this the best way to begin a relationship?
You've likely heard people say that opposites attract in the same way you've heard that common interests in a relationship are the backbone of a strong love.
So, which one is right?
Do opposites attract for a reason? And just how important are common interests in a relationship? Keep reading to find out.
10 reasons why it is important to share common interests in a relationship
Having a lot in common with your spouse is a great starting point to build a strong relationship. These are important reasons why finding hobbies to do as a couple will benefit your marriage.
1. They teach you about your partner
Shared interests can tell you a lot about your partner.
If you like skydiving, hiking, and being out on the water and your spouse shares your interests, then you automatically know they are an adventurer just like you.
If you and your spouse both play music and write songs, you've learned that your partner is a creative person who loves to think.
Even if you haven't been together for very long, you already know plenty about your partner just by comparing common interests.
2. Common interests make your relationship more fun
When you say "we have so much in common," you are saying so much more about your relationship than you know.
Shared interests are a stepping stone to a fun and exciting partnership between best friends.
The Journal of Happiness Studies reports that couples are happier when they are best friends. The study suggests strong evidence that marital satisfaction was twice as high for couples who call each other their best friend.
3. It helps build teamwork
When you meet people with similar interests, you start creating a sense of teamwork.
If you're both writers, you can put your brains together and come up with a great story.

If you're both musicians, you can write songs and perform side by side.

If you love to hike and climb, you can

set goals

and dreams of trails and mountains you'd like to scale one day.

If you both want to learn a language,

you can support each other's progress

and celebrate your victories together.
Spending a lot of time together doing the things you love helps create a sense of togetherness and encourages couples to create shared goals.
4. You create relationship rituals
Having a lot in common means spending time doing things you love as a couple. Over time, you will begin to develop relationship rituals together.
These rituals become traditions that enhance emotional intimacy, build trust, and solidify your bond as a couple.
You will love being able to say, "we have so much in common!"
5. Creates a support system
When you have shared interests as a couple, you give each other a form of life support.
Having a lot in common encourages partners to build trust and communication skills. As you reach out for help and support for your hobbies, you teach yourself to rely on your partner in other areas of your life.
6. You won't fight over important beliefs
Having a common interest in a relationship means that you and your partner aren't going to fight over hot-button topics like religion and politics.
This is great because studies show couples who share religions are happier and are more likely to view their relationship as special. Research goes on to say that spouses treat their partners better when they regularly attend religious services together.
Even if you're not religious, when you share common interests on important topics, you grow closer as a couple.
7. Keeps you involved in each other's lives
Being able to say "we have so much in common" means you and your partner will have an endless list of things to do on date night.
This is important because date night has been proven to boost communication, enhance relationship excitement, and restore commitment.
Shared interests will keep you and your partner spending quality time together as romantic partners and friends.
8. Shared interests create deep bonds
Being able to say "we have so much in common" is the first step toward building a deep and meaningful relationship with your partner.
Research published in the Journal of Marriage and Family found that couples who spent time together both in date-night activities/hobbies experienced less stress and greater happiness in their lives.
When you have a lot in common with your partner or crush, you create deep and lasting bonds because your relationship isn't superficial.
You share more than sexual chemistry and emotional intimacy. You are destined to become true best friends.
9. It helps you know whether you've found a good match
When you meet people with similar interests to yours, you already know that you've found a good match.
This is especially true if you are someone who could never see yourself dating someone who has different political or moral opinions than you do.
When you share common interests in a relationship, you can already see yourself falling in love with your partner because you have so many threads that connect you.
10. Shared hobbies gives your relationship more spice
Having a lot in common with your spouse helps promote marital satisfaction.
Sage Journals conducted a study where for 1.5 hours a week for ten weeks, married couples were assigned an activity that was described as either pleasant or exciting.
Results of the study showed that couples engaging in exciting shared interests reported higher levels of marital satisfaction than couples who were assigned pleasant activities.
Research results show that couples are happier when they share exciting hobbies together.
Can a relationship work if you have differences?
Some people may wonder, "If my partner doesn't do things that interest me, how can our relationship work?" But shared interests aren't everything in a relationship.
Here is a list of reasons why common interests in a relationship aren't the be-all-end-all of romance.
You learn to appreciate your differences
Think of all of the other amazing qualities your partner has. Are they kind?
Honest?

Adventurous?

Protective?

Playful?

Trustworthy?

Do they make you laugh?
Couples do not need to share common interests to make their relationship a success. Instead, show gratitude for all the things you love about your spouse.
Sharing everything can feel smothering
Being able to say "we have so much in common" isn't everything. Sometimes mutual interest in relationships can be overwhelming.
You and your spouse never do anything apart because you share all of the same hobbies.
When you have your own unique interests outside of shared interests, it allows you to branch out and do your own thing. This makes for a more balanced romantic experience.
Take an interest in their hobbies
Dating someone with different interests doesn't mean you and your spouse have a doomed romance.
Look at your 'nothing in common relationship' as a fun opportunity to broaden your hobby horizons.
Take a genuine interest in things that your partner loves.
Try new things together or take turns exploring each other's hobbies. When you do, you may find you have more things in common than you thought.
Having a lot in common is nice because it means you're usually on the same page about what to do with your Friday night, but having different opinions and hobbies can strengthen your relationship.
When you compromise on small things like what show to watch, you learn to compromise on bigger things in the future. This helps build teamwork and understanding in your relationship.
Shared interests are great, but opposites attract for a good reason.
Just because you don't have the same hobbies doesn't mean you don't have a lot in common with your spouse.
Opposite taste in music, entertainment, religion, and politics will help keep life interesting and encourage both partners to be open-minded and non-judgmental in the relationship.
As you see, there is so much more to time with your spouse than being able to say, "we have so much in common."
Conclusion
Having shared interests is a great start to a healthy relationship. You and your partner can already say, "we have so much in common," and build on your love from there.
When you have a lot in common with your spouse, you are sure to have a fun relationship. Having hobbies to do as a couple also creates a support system and a sense of teamwork in your love.
If you aren't sure if you have common interests, you can always make a likes and dislikes list in a relationship and compare notes with your partner.
Common interests in a relationship are not the only thing that will strengthen your love.
By having different opinions and hobbies, you learn to appreciate each other's differences, learn how to find things in common with your spouse, strengthen your ability to compromise, and become more open-minded people.
Not having hobbies to do as a couple doesn't mean the end of your relationship. Not by a longshot.
Share this article on
Want to have a happier, healthier marriage?
If you feel disconnected or frustrated about the state of your marriage but want to avoid separation and/or divorce, the marriage.com course meant for married couples is an excellent resource to help you overcome the most challenging aspects of being married.
More On This Topic
You May Also Like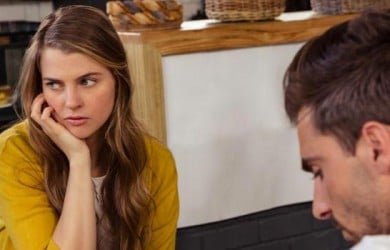 Popular Topics On Married Life