Break The 6 Barriers to Effective Communication in Marriage
A healthy relationship can only be built on the basis of effective communication in marriage. Good communication can impact a relationship positively. When two people talk about their problems, share their dreams, hopes, fears, and even vacation plans, the bond between them deepens. Each partner is becoming more accommodating and understanding of the other person.
There are quite a few barriers to effective communication in marriage which tend to create problems and eventually destroys some beautiful relationships. It is essential to prioritize talking to each other.
When couples optimize communication, it minimizes communication barriers. However, if you feel there are certain barriers to effective communication in your marriage, there is no need to panic. They can easily be relieved with just a little thought and effort.
What are the barriers to effective communication?
We have compiled 6 barriers to effective communication in a marriage that couples go through in their daily life.
1. Interruptions
There are a lot of couples that engage in talking on a daily basis, but there are too many interruptions during their conversation. In order to have effective communication and avoid communication problems in marriage, it is necessary to eliminate children fussing, your boss's email, work projects, your shopping list, etc.
Social media and television are some of the major distractions. No one feels like talking when the other person is scrolling down their Facebook Newsfeed.
So, the first thing you need to do is to eliminate this barrier to effective communication in marriage.
Firstly, it is important that you both decide a set time to discuss your day and talk about your problems. It is best to talk about them before going to bed as it increases intimacy.
Secondly, some ground rules should be followed. This should include not using electronic media during the conversation or avoid any other communication barriers and just sticking to the topic.
There shouldn't be any distractions like the TV or music on while you both converse. Be sure each spouse is using active listening skills and giving each other a chance to share their feelings.
2. Emotional and the physical state
This is one of the most common barriers to effective communication in marriage. You need to choose the right time to talk. If you are feeling hungry, worried, anxious, sad, exhausted or sick, this is not the right time for effective communication. We tend to pay less attention to the person talking if we are not physically or emotionally in the right state.
Poor emotional or physical state is a common barrier to effective communication. So, we listen less, we understand less, and thus we deliver less.
Hence, it is very important to be absolutely comfortable while conversing with each other.
3. Communication styles
All the people in the world converse differently. It is important for couples to understand the differences in their communication manner and avoid taking things personally.
For instance, there are people who tend to get loud when proving a point. So rather than taking that as anger, their partner should understand that this is just the way he or she speaks.
The difference in speaking styles hampers effective communication and is definitely one of the communication barriers in relationships.
Changing how you talk is not easy, but if it is affecting your relationship, you should. Start slowly and patiently. There ought to be some misunderstandings in the beginning.
But eventually, understanding increases and barriers to effective communication in marriage breaks. If the tone of voice and yelling is ineffective and harmful to the other spouse be mindful of this and acknowledge their feelings.
4. Beliefs
Another thing that acts as one of the barriers to effective communication in marriage is preconceived ideas and beliefs. There are certain things that you need to change after marriage because they tend to come in the way of you and your partner.
Open communication will be impacted if women believe that men are stupid and men regard women as inferior.
You both need to talk about your beliefs regarding children, faith, politics, and marriage to know in what context a certain thing is said by the other person. Understand each other's beliefs to try overcoming barriers to effective communication together.
5. Expectations
They say the expectation is the root of all evil in a relationship and we somewhat agree with this statement. This acts majorly as one of the barriers to effective communication in marriage.
Your open communication will definitely be hampered if you expect that your partner would dismiss the idea or feel said by you.
No one feels like talking, sharing or even conversing when they know that their idea would be dismissed even before it is properly presented. Expectations also direct us towards things we want to hear rather than what our partner is trying to communicate.
6. Physical safety
This is one of the real barriers to effective communication in marriage. If your partner is fearful of his or her safety, then this would surely reflect in their conversation.
There would be a lack of honesty in sharing information and ideas, and a lot of emotions may even be suppressed.
Domestic violence is an issue prevailing all over the world that has hampered and ended a number of marriages. If you know your partner will become physically violent, then you would only say things that would please him.
There is practically no communication in a relationship like this and the partner tends to feel depressed and detached. Domestic violence in marriage is one of the common barriers to effective communication and to marriage, at large.
Also, some of the major obstacles to effective communication about sex include a few of the mentioned factors like interruptions, emotional and physical state, and communication styles of the partners.
Related- How to Argue and Not Fight in Marriage
There are a number of barriers to effective communication in marriage, but you can overcome them by working together. Some are quite easy to handle while other barriers to effective communication require a serious and sometimes professional approach. Talk to your partner as this would eliminate a lot of major issues and you both can have a happy and long married life.
Share this article on
Want to have a happier, healthier marriage?
If you feel disconnected or frustrated about the state of your marriage but want to avoid separation and/or divorce, the marriage.com course meant for married couples is an excellent resource to help you overcome the most challenging aspects of being married.
Learn More On This Topic
You May Also Like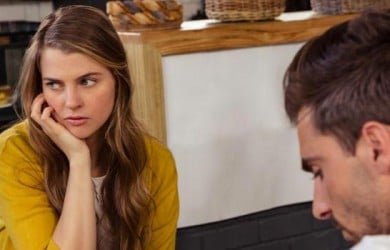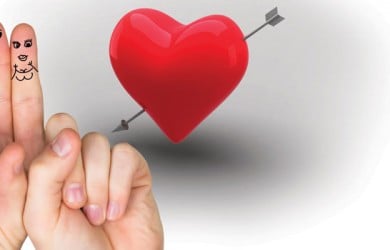 Popular Topics On Married Life