10 Reasons Why Communication in Marriage Is Important
Let's play a game. If you found yourself in a crowded public place and began to ask strangers what they felt the most important factor of a marriage was…what do you think they would say?
Love? Trust? Honesty? Of course, these are all important. But one factor that seems to be talked about much less is communication in marriage. The way a married couple discusses their issues, or if they discuss anything at all, is crucial to a sustained and fulfilling marriage.
If you are still wondering why is communication important in a relationship or how important is communication for a married couple, read on.
What is communication in marriage?
The importance of communication in marriage is often not taken seriously as many couples tend to think that the daily banter or the lack of it doesn't affect them on a day-to-day basis. But communication is the vehicle through which all other important parts of marriage are performed.
If you love someone, but you don't use your words and your actions to communicate it, you're not doing right by your partner. If you trust someone, let them know it. Marriage and communication should go hand-in-hand.
If you can communicate honestly, your marriage has a good chance of being happy and healthy. In fact, the importance of communication should be considered right from the courtship days as it sets the right foundation of the relationship.
Research tells us that open husband and wife communication is the cornerstone of any and every long and loving marriage. The problem is that some people just aren't good at it.
Principles of effective communication in marriage
Love, trust, honesty, and every other important characteristic of a strong marriage aren't meaningful in themselves. It is the expression of these things that produces a marriage worth envying.
Showing that love, showcasing your trust, and acting honestly is where the magic is. Being able to communicate how much your wife or husband means to you is where your marriage goes from good to great.
Communication in marriage is more than just speaking, though. Let the principles of marriage communication guide the intimacy, love and healthy connection in your marriage.
Types of communication in marriage
While communication is important, it does not always refer to the act of verbally talking to your partner about your feelings, your day, your past or hopes and fears about the future.
Communication can take place without a single word being spoken. Here are the different forms of communication in marriage that can enhance your marriage:
1. Verbal communication
Everyone likes to hear that they look nice. Everyone likes to hear that they are loved. Verbal communication is being able to express how you feel to your spouse through the words that you speak, making it essential to effective couple communication.
If you love someone with all of your heart, but you don't say it enough, the other person may never understand just how deeply they are loved. Being able to tell your spouse how wonderful they are will make them feel loved, appreciated, and in touch with how you feel.
So if you understand the importance of communication in marriage, you will not take verbal marriage communication skills with your partner lightly. Such type of communication is key to a long-term relationship.
Along with expressions of pleasure, you have to be able to speak up about what you're not happy with. If your spouse is doing something that bothers you to your core, but you're silent on the subject, your lack of communication and trust will only allow the action to continue.
You can't go through life with your wife or husband holding all of your dissatisfaction inside. Letting it out is necessary and healthy for your relationship. This should be done in a tactful and warm manner, but don't wait until it's too late to say something that you need to.
Also Try: 

Verbal communication quiz
2. Nonverbal communication
When we talk about the importance of communication in marriage, we cannot underplay nonverbal communication. Us humans say a lot more with our bodies than we give ourselves credit for.
Be aware of how your body language is communicating with your partner. Face your husband or wife and keep your body language open when having difficult conversations.
If you're hunched over and closed off while trying to have an important conversation, your partner will subconsciously feel that lack of vulnerability.
No leg crossing. No arm crossing. Your body should show your spouse that you are open to hearing what they have to say and are willing to work through it.
There are plenty of nonverbal cues similar to a closed-off posture that are communicating either negatively or positively to your partner without any words being exchanged. Be more conscious and thoughtful about how your body expresses your feelings.
3. Physical acts
Making dinner. Going to the grocery store. Taking out the garbage. Going on an ice cream run for your pregnant wife. All of these aren't things that you say; they are things that you do that show your spouse that you care about them.
In doing small and thoughtful acts, you are communicating your love for your spouse without saying much at all. When we talk about the importance of communication in relationships, such physical acts go a long way for couples who may not be that great with verbal communication.
The phrase "actions speak louder than words" fits appropriately with this form of communication. Show your spouse, through your body language, that you are being honest and open with them.
Be conscious of what your body is saying, and make the proper adjustments so that your wife or husband knows that you're being genuine. Closing yourself off, covering your mouth when you speak, and making negative facial expressions are red flags to the observant eye.
Use your actions to communicate your love, trust, and honesty with your partner. Buy them a thoughtful gift, give them a massage, or help them with a troubling task. Words don't have to be spoken; your actions will speak for themselves.
10 reasons communication in marriage is important
Communication is the bedrock of a healthy marriage. But it is the quality of conversations that matter in a marriage, rather than the amount of time that you spend talking to each other.
If you are looking for answers to the question, "why is communication important in marriage," look at the list provided here:
1. Avoid and combat misunderstandings
Communication between husband and wife can help as a safeguard against marital misunderstandings. When you share their perspectives, pasts, desires and opinions with each other openly, your spouse is able to understand you better.
Communication in marriage can help you prevent a misunderstanding by giving you the opportunity to understand your spouse's opinions and reasons in their entirety. It ensures that their actions, words and thoughts then don't come as surprise to you.
Additionally, marital communication is the best strategy to untangle yourself from any misunderstanding that may have developed between you and your spouse. By explaining and opening up to each other, you can stop any misunderstanding from damaging your relationship.
2. Garners respect
A person who is willing to be open and vulnerable with their feelings, thoughts and past is someone you can respect. Your partner's emotional vulnerability will give you incite into their way of thinking and what motivates them. It may give you a reason to respect their actions, words, experiences and strengths.
If you choose to share the trials and tribulations that you have overcome, you partner will be able to respect your strength and endurance.
Related Reading: 

10 Essential Tips to Foster Love and Respect in Your Marriage
3. Builds trust
Defensive walls do not lead to trust.
Trust is extremely important in any relationship as it ensures reliability, openness and true connection between two people.
Research shows that trust is extremely important in a relationship as it ensures effective engagement between you and your spouse. And if your partner is vulnerable and open while communicating with you, you will be able to trust them more easily.
Continuous communication can help enhance a marriage over time, so get to know each other by communicating well verbally, non-verbally or through gestures.
To learn more about how to deal with trust issues, watch this video:

Related Reading: 

15 Ways on How to Build Trust in a Relationship
4. No need to keep guessing
Would he like this? What did she mean when she said that?
You can work on improving communication in marriage as it will help you avoid wasting your time, effort and peace of mind in trying to guess what your partner wants. And you can do the same for your spouse.
In the absence of effective marital communication, you and your partner will spend your time trying to guess what your partner prefers, how they feel or what would irk them. Guesswork would also result in major errors that can harm your relationship.
Directly asking your partner for their opinion can help you do the right thing and also let your partner know that you value their opinion.
5. Time saver
Communicating in a marriage is an effective way of getting things done and coordinating with each other. The effort that it requires to be open may seem exhausting, however, it is better and less time-consuming than rectifying mistakes when you try to do things together with your spouse.
Instead of wasting time fighting over trivial things, you can instead talk to your partner about things that bother you and the reason behind this. It will take less time and will also be less stressful to deal with.
6. Understand yourself
Communication and marriage together may seem like elements that come together to enhance the relationship you have with your partner. However, there is another dimension to this association.
Communication in marriage can help you get a better understanding about how you feel and what matters to you.
Prior to being questioned about certain things, you may not have had a chance to think how you feel about them. Thus, communicating can help you understand your own self better.
Related Reading: 

How Well Do You Know Yourself Quiz
7. Enhance marital satisfaction
If you are wondering, "Why is communication important in a marriage," look at the studies that see it as an important factor in determining marital satisfaction.
Communication can help you feel connected to your partner and ensure that you feel satisfied in your relationship. Your partner will be your confidant if you talk openly and that ensures continued interest in the other.
8. Grow together
Couples can either grow apart with time or grow together.
To ensure that couples grow together they should keep the lines of communication open at all times. If you start feeling and acting differently, conversation with you will keep your partner informed about these changes.
The changes and evolution in both your personalities will not be a surprise to you if you are open to each other. Through honest conversations, you can fall in love with these new sides to your spouse.
9. Learn new things
Do you know everything about your partner's past? Would you like to know them even better? If yes, then keep communicating.
Conversations with your partner will give you the chance to keep discovering new things about your spouse. No matter how close you are to your partner, there will be always little details that you will discover about your partner and understand them better.
10. Health benefits
Communicating in marriage can enhance the health of the relationship by bringing you and your spouse closer together. Additionally, on an individual level, talking to your partner about your problems and your desires can help reduce your stress. It can help you sort out your feelings and not be anxious about the future.
Final thoughts
The importance of communication in marriage cannot be stressed enough. The open channels of communication ensure less misunderstandings and help in developing the relationship in a well-rounded manner.
Communication is essential to any successful marriage, but you can't rely on just one of the three ways listed above. It will take a good balance of verbal, non-verbal and physical communication to show your spouse how much they mean to you as time passes.
Tell your spouse what you love about them, but also don't be afraid to voice your opinion if something is bothering you. That open and honest verbal communication will become an investment with a vast return as the years go by.
Share this article on
Want to have a happier, healthier marriage?
If you feel disconnected or frustrated about the state of your marriage but want to avoid separation and/or divorce, the marriage.com course meant for married couples is an excellent resource to help you overcome the most challenging aspects of being married.
Learn More On This Topic
You May Also Like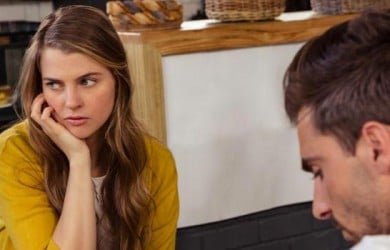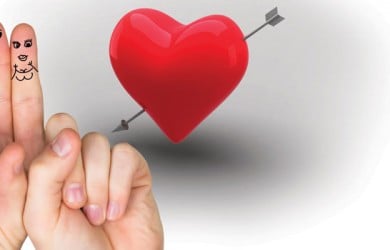 Popular Topics On Married Life