12 Best Pieces of Sex Advice from Marriage Therapists
Most long term relationships hit a sexual rut and it often ends up straining the other areas of an otherwise healthy relationship.
Looking after kids, stress, attending work responsibilities and chores, often leaves couples putting the sexual relationship with their partner on the bottom of the list.
Before you realize, the bed-breaking days are replaced by frustration or lack of sex drive.
If you are worried that your sexual relationship has taken a downswing, rife with conflicts, boredom, and annoyance.
Here is your chance at making your sex life sizzle again with the help of these sex tips or best sex advice from our experts on how to have good sex.
In this expert roundup for healthy sex life to help you fix a sexless marriage, experienced therapists break down what causes a limbo in your sex life and offer the best sex advice to recover passion in your sexual relationship.
So read the best sex advice by experts, practice what you learn and you will soon be on your way to resurrecting a thriving sex life with your partner.
1. Give your time and attention
Dr.Namita Caen, DHS, Sexologist and Sex & Intimacy Coach
Schedule time for sex and intimacy. Look forward to couple's time rather than holding out for spontaneity.
Communicate! Be curious about each other's needs. Offer kind and loving feedback.
When you notice you've fallen into a rut, try to explore what feels good in the moment.
Don't just focus on having an orgasm! Take time to enjoy affection, intimacy and pleasure to have the best sex ever.
Talk to a professional sex & intimacy coach. We're here to help! Tweet this
2. Let go of the outcome!
Jessa Zimmerman, MA PLLC
Most married people end up in a rut about how they have great sex. Instead, focus on each moment and the enjoyment you have in each sexual act.
Don't follow a script, and stop when you've had enough. Expectations just create pressure and stress. Tweet this
3. Be mindful
Dulcinea Pitagora, LCSW
Couples tend to be more sexually satisfied when they:
focus on pleasure instead of orgasm;

and experiment creatively.
Individuals tend to have more satisfying sex when they:
have high self-esteem;

are empathetic;

and are good at transparent communication.
Engage in mindfulness while thinking outside the box! Tweet this
4.Boost your sexual life with planning
Linda Weiner, LCSW
When couples share a long term monogamous relationship, even the best of intimate relationships can develop "ruts" or routines that, while leading to good sex most of the time, could benefit from a boost. All this sexual boost requires, like most things in life, is a bit of attention and planning.
So here are four best sex advice for men and women to boost your intimate and sexual life:
Schedule an hour of uninterrupted time, twice a week
Alternate touching one another without including breasts and genitals, in a "your turn, my turn" way, but with no particular focus on doing anything sexual. As a matter of fact, if you feel aroused, try not to do anything but notice. A warmer pot for next time. A bit of teasing. You remember.
Take turns planning a game or event for a scheduled intimate time. "Google" brings the whole world to you so pick one that is at least sort of appealing. Strip poker? A board game with questions related to both emotional and sexual intimacy? Almost naked twister? All of us benefit from a bit of fun and laughter whether or not anything more happens.
Try reading a book about sex to one another out loud. It breaks down barriers. Tweet this
By reading and hearing someone else's words we become more comfortable in the presence of one another and those words. Later, we are more likely to be able to speak to one another about the subject of sex so we can connect better on that very deep level as well.
All the best!
5. Don't wait for spontaneous desire
Anya Laeta, Somatic Sex and Intimacy Coach
It's important to know that sexual desire in long-term relationships is often responsive.
Responsive desire means that you have a need for stimulation and arousal first: before you get excited and eventually feel in the mood for sex. If you believe you have to wait patiently for spontaneous desire to emerge, you may wait for years.
To have a more fulfilling sex life, make sure to schedule time when you set the mood and initiate erotic play without waiting for it to just happen! Tweet this
6. Just enjoy arousals
Stephen Snyder MD, Sex Therapist
Just simmer, without feeling you need to bring each other to a boil every time. Just enjoy feeling aroused, for its own sake. The payoff in good lovemaking, later on, can be enormous.
Let yourselves get aroused together every day for a minute or two, with your clothes on. Tweet this
7. Don't judge, don't expect
Sadia Saeed, Psychologist
No preconceived ideas and judgments about what it should be like or what you should be like. Meeting each intimate experience with an openness and relaxedness deciding to enjoy whatever it brings up. This kind of a mindful and present perspective keeps you relaxed and doesn't let the mind get in the way of intimacy and fulfillment.
Allowing without judging, tuning in to the experience and when needed, guiding with gentle communication is a helpful approach for greater satisfaction. Tweet this
8. Talk. Ask. Appreciate
Haley Neidich, LCSW
Your sex life is a reflection of what's happening in your relationship. If your sex life isn't where you'd like it to be, here are some tools you can use to ramp things up:
Get on the same page. Talk with your partner about your ideal sex life goals and listen to their desires.
Ask for what you need from your partner in life and in the bedroom, Make a needs list and encourage them to do the same. Tweet this
Set aside a few moments each day to look at each other in the eyes. This can be as you kiss goodbye in the morning or a moment to pause and appreciate each other while making dinner.
9. Break the routine
Erica Zajac, LCSW
Do not let sex become a routine. Routine=boredom and ultimately can result in decreased sexual desire. One of the things we have learned about people who have "cheated" is because people who cheat no longer felt sexual desire in their primary relationship and the outside relationship helped create sexually desirability again.
Curating sexual desire needs to be a priority. Tweet this
10. Challenge assumptions and stay curious
Jesse Kahn, LCSW, CST
1. Challenge your assumptions about what types of fantasies, desires, and sex you can have with a partner.
Respecting and caring for someone doesn't mean that your sex can't be wild, aggressive, degrading, and/or rough (of course, all of this is discussed and consensual). Seek and question assumptions you've held about sex, long term desire, and sex with someone you love.
Challenge your assumptions about how sex is supposed to be initiated. Opening up your mind to the idea that there isn't one "right" way to have sex with your partner(s) can be liberating. It gives you space to explore fantasies, figure out what you are into, and above all communicate with your partner(s) about your sex.
2. Explore ways to increase excitement and playfulness in your sexual lives and possibly modify a rigid repertoire. This could look like incorporating new toys, kinky/BDSM practices, role-playing, dirty talk, sexting, talking about your sexual fantasies, having sex in different locations (such as a car, your kitchen, the shower, etc), trying new positions, and/or attending a sex-specific class together.
3. Stay curious about your sexuality and your partner's sexuality.
Re-focus on eroticism and ask yourself what turns you on, what makes you feel pleasure, and what makes you feel desired. Tweet this
And then ask and share with your partner(s)!
4. Plan the types of sex you want to have. In movies, and in many people's fantasies, sex happens in an instant, but spontaneous sex isn't the only way to keep your sex life exciting.
Putting time and energy into planning the type of sex you want to have can shift what your sex is like, can help create different types of sexual experiences, different types of erotic environments can help shift your sex life towards the sex life you want, and can build anticipation.
If you really think about it, even our sex that feels spontaneous is often not. Specific actions and intentions led to those moments.
Planning sex can be equally hot once we expand our definition of what "planning" means.
When we create an erotic environment, incorporate new toys, re-visit our turn-ons, or explore different fantasies, we are planning sex.
Using this perspective, we redefine rigidity and spontaneity.
11. Learn again about your partner
Lisa Hochberger, LMSW, MEd
Here is the best sex advice I have for women and men. Take what you want from it.
I suggest that couples take the time to re-learn each other's aging bodies. Bodies evolve and change over time. What felt good when you got married, may not feel good now. Take the time to create a body map with your partner.
Through body mapping, couples often discover that there are new and more exciting ways to pleasure their partner. Tweet this
Not to mention, body mapping can be very fun and sexy!
Here is what you do:
Preparation:
Put a fun sexy/date night in the calendar: give yourself 2-3 hours to allow for plenty of time.
Have 4 blank pieces of paper and a pen/pencil
Begin with taking a shower; this activity is best done when you are feeling refreshed
Draw your partner's body as you see it. This does not have to be a fancy drawing – just a basic outline of a person's front parts and back will do. Make sure you allow room for writing on your paper.

Begin the activity with your partner lying on their back. Start by kissing, sucking, blowing, rubbing, touching their feet, then legs, etc. Take notes- Does your partner like to be touched in the specific area or do they not? If they do like being touched, how hard or soft? Work your way up and take notes on your map!

Have your partner flip over onto their stomach and do their backside as well.

Now have your partner do the same to you!

Use the information you learned from body mapping for future fun!

Redo your body maps at least once a year. Our bodies' pleasure zones are constantly evolving and changing.
12. Be flexible and supportive
Katherine Hertlein, LMFT
Couples need to be:
Flexible. This means couples need to shift away from the myth of goal-oriented sex (i.e., requiring orgasm), and be able to recognize a wide range of activities as increasing intimacy.
Supportive.
Partners need to be supportive of each other's emotional, physical, sexual, and cognitive needs, etc. as these may change over time.
The endgame
You did not start out as being in a sexual rut, right?
It is always possible to experience the same throes of passion you experienced, at the beginning of your sexual relationship, no matter how long you have been together.
Follow the expert advice while making an effort to engage in mindful, deliberate sex with your spouse.
Also, keeping the endgame in mind of giving and receiving pleasure, stimulate your sex life by talking to your partner about what works and what doesn't. Remember, one size doesn't fit all!
Put these pieces of groundbreaking best sex advice from experts to work in your bedroom and you will be on your way to perk up your sex life, again!
Share this article on
Want to have a happier, healthier marriage?
If you feel disconnected or frustrated about the state of your marriage but want to avoid separation and/or divorce, the marriage.com course meant for married couples is an excellent resource to help you overcome the most challenging aspects of being married.
Related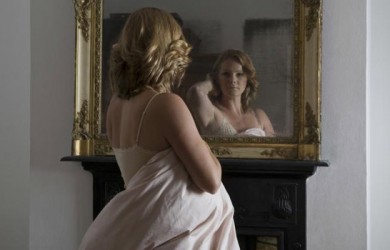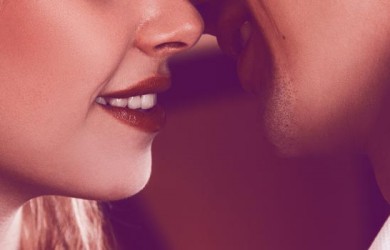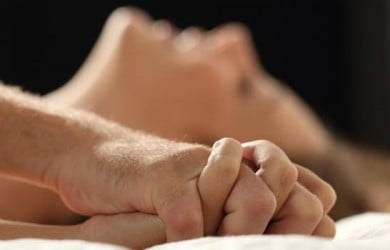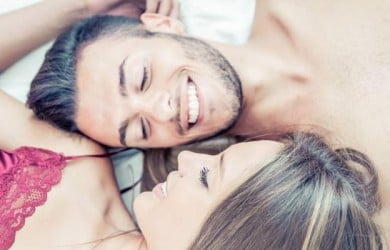 Recent