What Is Desertion in Marriage & 5 Reasons Why It Occurs
It is quite well-known that every romantic relationship, especially marriage, is characterized by various phases. After that wonderful honeymoon stage of the marriage or relationship is over, the complexity of marriage starts shining through.
But there is quite a distinct difference in the various consequences or outcomes that can stem from facing difficulties in marriages. There's the occurrence of desertion in marriage.
Other grave consequences may include a separation between married partners and even divorce.
And although separation and divorce are two commonly heard concepts, what is desertion in marriage? What are the causes of desertion in marriage? Are there signs? What are the distinct differences between separation and desertion?
These are probably the most commonly asked questions regarding desertion in marriage.
If you want to learn more about desertion in marriage and other important concepts under desertion in marriage, just read on!
Desertion in marriage: What does it mean?
So, what does desertion mean in a marriage? Having a clear understanding of the concept of desertion in marriages is a great place to start.
Once you understand the legal meaning of desertion in marriages, it will be easier to grasp the other concepts related to desertion.
When a married individual wilfully abandons their obligations or duties, especially to their significant other (the partner married to them) or their child, it is called desertion in marriage.
Although every state or country has its definition of the concept of desertion in marriage, the aforementioned definition is a good general outline of the concept.
So, desertion by husband or wife happens when either one of the spouses leaves their family home and the relationship without letting their partner know about this. It happens suddenly and without the consent of the other spouse.
What further complicates the concept of desertion in marriages is the involvement of children in that marriage. Some states can charge the partner who has deserted the marriage with criminal abandonment.
If the spouse is charged with criminal abandonment, their partner can even use this charge as a solid ground for a fault divorce.
Related Reading: All About Spousal Abandonment Syndrome
The differences between desertion and separation
One of the key differences between separation in marriage and desertion lies in the basic definition of these two terms.
Desertion happens when one spouse leaves the marriage without consent or without communicating (about leaving) to the partner. Separation is different from desertion in marriage.
In separation, both partners involved in the marriage make a mutual decision about leaving. In separation, even if there isn't a mutual agreement about leaving, the spouse that intends to leave informs the other partner.
When it comes to desertion, the partner who has abandoned their significant other and children (if any) and quit their duties and obligations towards the family does not intend to return.
When it comes to separation, it gets more complicated. Couples who are separating talk about how long they want to be separated. Separation can lead to a divorce, but that's not the only possible outcome.
A couple may even decide to work on their differences and reunite after separation. When it comes to separation, important matters like childcare, finances, etc., are also discussed between married partners.
Also Try: The Big Love Quiz For Girls
Another significant difference between desertion in marriage and separation is the divorce aspect of these concepts. Desertion as a ground for divorce is a likely outcome of desertion if it is criminal desertion.
As already mentioned, divorce can be one of the outcomes of separation but not the only outcome of separation between married couples.
Desertion in marriage: How long is it?
Now that you're well aware of what desertion is in marriage and how desertion grounds for divorce work, let's take a look at how desertion lasts.
Desertion is a solid ground for a fault divorce is already mentioned. Divorce is one of the main outcomes of desertion in marriage. However, desertion or abandonment comes with its share of criteria.
Apart from the criteria already mentioned about desertion, another important criterion of desertion is the duration of such abandonment.
A vast majority of states have mandated that the abandonment by the spouse must last for a particular period to be granted desertion divorce. This duration of abandonment varies according to the state.
However, the period of abandonment must be continuous, and it usually varies between one year and five years. However, the most commonly mandated duration is a year.
Apart from the period of separation being continuous or uninterrupted, it is also essential to prove to the court that the abandonment occurred without the knowledge or consent of the spouse that has been abandoned.
The top signs of desertion
The peculiar thing about desertion is that it usually comes out of the blue. It is unexpected and shocking for the spouse and children (if any) if it happens. Therefore, it is quite difficult to be on the lookout for signs of desertion.
However, some definite signs of psychological abandonment can be identified in partners, which may serve as a precursor for desertion.
Let us now take a look at some of the top signs of psychological desertion in marriages. These signs include:
A prominent absence of physical togetherness
An imbalance in the amount of time dedicated to a marriage by the partners is difficult to deal with. If one partner dedicates a lot of their time and attention to the marriage but the other partner doesn't, there is a prominent lack of physical togetherness.
If a partner feels like their spouse doesn't care about them or the partner feels lonely or the only one in the marriage, these may all be signs of psychological abandonment.
Also Try: Quiz To Find Out The Importance Of Sex And Intimacy
Denial is a strong indicator of psychological abandonment
If a spouse resorts to denial for dealing with most of their issues, including relationship problems or marriage conflicts, then there is a high possibility that they might be psychologically abandoning their partner.
You feel that your partner is self-centered
If your partner has distanced themselves from you, which may be prominent from the absence of physical togetherness or the rampant usage of denial by your partner, you will begin to feel psychologically abandoned.
This happens because you feel your partner is in their own world, only thinking about themselves.
Learn about the traits of a self-centered partner here:

Silence and one-sided conversations are common
Communication will be another challenge in a marriage lacking any sort of intimacy. The partner who has been psychologically abandoned may feel like they have no one to talk to at all. The conversations may feel one-sided, and the silence may feel never-ending.
Also Try: Are You In A Toxic Relationship Quiz?
5 reasons why desertion occurs in marriages
Let's take a look at some of the common causes of desertion in marriages:
1. The inability to get divorced in any other way
Although this reason for desertion might sound quite strange, it is possible. Desertion by a wife or husband can occur in situations where it is impossible to get a divorce.
For instance, if an individual is dealing with a partner who is extremely ill and needs constant care, the couple will most likely not be granted divorce by the court. So, in such cases, desertion can occur.
Also Try: Should You Get A Divorce? Take This Quiz And Find Out
2. It has become impossible for the husband or wife to stay in the marriage
This is a reason for constructive desertion in marriages. If a man has made living situations impossible and torturous for his wife, then his wife can abandon him on the grounds of constructive desertion.
3. Physical cruelty and mental cruelty
Desertion in marriages also occurs if a spouse is being threatened and tortured physically and/or mentally and discussing separating is hence, out of the question.
Related Reading: 50 Signs of Emotional Abuse and Mental Abuse: How to Identify It
4. Unforeseen financial issues
If a person who is responsible for financially supporting the family suddenly finds themselves unable to support their family because of unforeseen money problems, they may choose to escape from the situation.
The shame or feelings of inadequacy can push people to behave in unexpected ways.
5. Infidelity
Another popular cause of desertion is an extramarital affair (usually involving the spouse who will abandon the marriage).
How to effectively deal with desertion in marriages
Desertion can be heartbreaking. Check out the ways to deal with desertion:
When it comes to dealing with desertion in marriages, it is essential not to blame yourself for what has happened. Be patient with yourself.
Also Try: Am I Defensive Quiz
Being suddenly abandoned can hurt your self-esteem and confidence. But it isn't on you. Remember that. Investing precious time in yourself is key. Focus on your own mental and physical health.
Apart from taking legal action, a great way to kick start your journey of self-care and self-growth is by opting for counseling. You can begin with counseling, but you can also consider psychotherapy.
Also Try: Should I Get Divorce Or Stay Together Quiz
Conclusion
Dealing with desertion in marriage is an uphill battle, but you can emerge victorious if you focus on yourself and work on yourself. Consider focusing on your mental health through therapy or counseling, and remember not to blame yourself.
Share this article on
Want to have a happier, healthier marriage?
If you feel disconnected or frustrated about the state of your marriage but want to avoid separation and/or divorce, the marriage.com course meant for married couples is an excellent resource to help you overcome the most challenging aspects of being married.
More On This Topic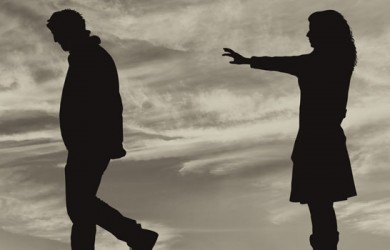 Recent Articles
You May Also Like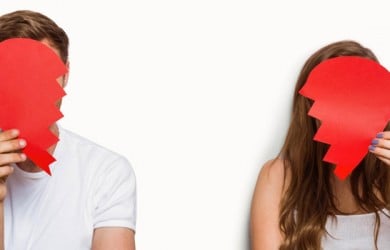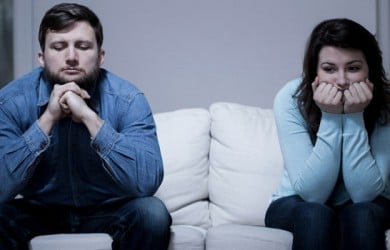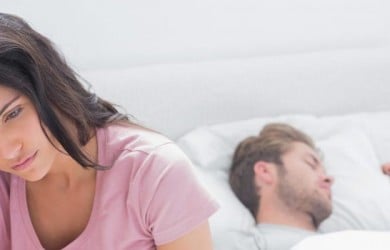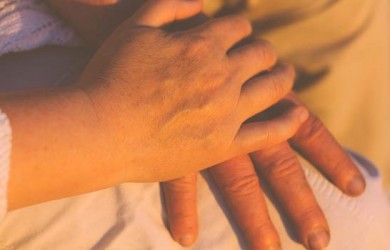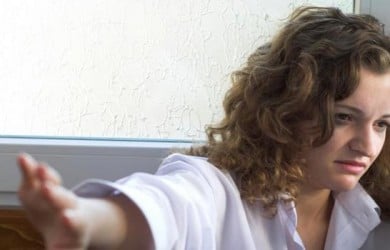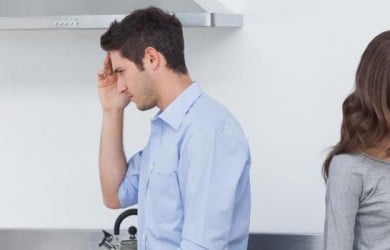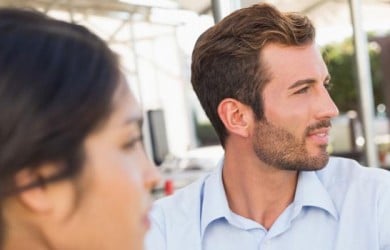 Popular Topics On Marriage Help