Extramarital Affairs: What, Why & Signs One Must Know Of
Infidelity breaks a relationship.
As people spend more time outside of their home, away from their spouses, in office or social gathering, extramarital affairs are on the rise.
Having an attraction towards someone and appreciating someone are two different things. Sometimes, people ignore the warning signs of extramarital affairs and by the time they realize, they're in the advanced stage where there is no coming back.
It is important for everyone to understand what extramarital affair means, why do people have it and how you can identify it and stop before it's too late.
What does having extramarital affairs imply?
In a literal sense, extramarital affair means having a relationship, emotional or physical, between a married person and another one, other than their spouse.
This is also termed as adulterous. Since the individual is married, they try to hide it from their spouse. In some cases, they end their affair before it sabotages their personal life, and in some cases, they continue until they're caught.
Stages of extramarital affairs
Broadly, extramarital affairs can be defined in four stages. These stages are explained in detail below.
1. Vulnerability
It would be wrong to say that marriage is always strong and has the strength to fight any challenge that comes in front of it.
There comes a time when marriage is vulnerable. You both are trying to adjust and compromise a certain thing just to make your marriage work. This may lead to some unsolved issues, resentment or miscommunication that may take you on the path to infidelity.
Gradually, the fire burns out between the couples and one of them starts to look for it outside their institution.
This happens unknowingly when one of them finds out someone with whom they don't have to pretend or to make any compromises.
2. Secrecy
The second stage of extramarital affairs is secrecy.
You have found the one who is able to keep the spark alive in you, but he/she is not your partner. So, the next thing you do is you start meeting them secretly. You try to keep your affairs under the wrap, as much as possible.
This is because deep down you know you're doing something wrong. Your subconscious mind is well aware of it thus the secrecy.
3. Discovery
When you're involved with someone outside of your marriage, your actions change.
There is a change in your behavior and your spouse discovers this eventually. You spend most of the time away from your house and your spouse. You hide a lot of information about your whereabouts. Your behavior towards your partner has changed.
These small details leave out a clue to your extramarital affairs and you're caught red-handed one fine day. This discovery can turn your life upside down, leaving you in an awkward situation.
4. Decision
Once you're caught red-handed and your secret is out, you have the very important decision to make – either to stay in your marriage by leaving behind your affair or to move forward with your affair and walk out of your marriage life.
This two-way junction is very delicate and your decision will affect your future. If you decide to stay in the marriage, then you've to prove your loyalty, yet again. If you decide to walk out of your marriage, then you will have to consider alternatives to your responsibility towards your partner and family.
Reasons for extramarital affairs
Dissatisfaction from marriage –

As mentioned above, there comes a time when people are vulnerable in a relationship. They've unsolved issued and miscommunication that leads to

dissatisfaction in marriage

. Because of this, one of the partners starts looking out for satisfaction outside of the marriage institution.

No spice in life –

The love spark is needed in a marriage to keep this going. When there is no spark left in a relationship, the love has ended and spouses feel nothing for each other, one of them gets attracted to someone who is able to ignite the lost spark again.

Parenthood –

Parenthood changes everything. It alters the dynamics between people and adds another responsibility in their life. While one is busy managing things, the other might feel a little aloof. They bend over to someone who can provide them the comfort they're looking for.

Midlife crises –

Midlife crises can be another reason for

extramarital affairs

. By the time people reach this age, they've fulfilled the family requirement and have given enough time to their family. At this stage, when they get attention from someone younger, they feel the desire to explore their younger self, which eventually leads to

extramarital affairs

.

Low compatibility –

Compatibility is the major

factor when it comes to successful married life. Couples who have low compatibility are prone to various relationship issues, one being

extramarital affairs

. So, make sure you keep up the compatibility amongst you alive to be away from any sort of relationship issues.
Warning signs of extramarital affairs
It's quite rare to have lifelong extramarital affairs.
Often extramarital affairs come to a sad end as quickly as they start. However, you must be alert and pick up signs of any such infidelity on the part of your spouse. Whilst having an affair, they would surely detach themselves from household chores and affairs.
They would start being secretive and would spend most of their time away from family.
They're emotionally absent when they're with you and find it hard to stay happy when with the family. You would find them in deep thoughts whenever they're at home. It may happen that they start canceling or being absent from family functions or gathering.
How long do extramarital affairs usually last

?
This is quite a tricky question to answer.
It entirely depends upon the individual involved in this. If they're deeply involved in it and are not ready to surrender to the situation, it may last for a longer period than usual. Sometimes, those involved, end it abruptly because they realize their mistake and decide not to take it further.
In any case, by being alert and attentive, you can prevent it or catch it before it's too late.
Share this article on
Want to have a happier, healthier marriage?
If you feel disconnected or frustrated about the state of your marriage but want to avoid separation and/or divorce, the marriage.com course meant for married couples is an excellent resource to help you overcome the most challenging aspects of being married.
Recent Articles
You May Also Like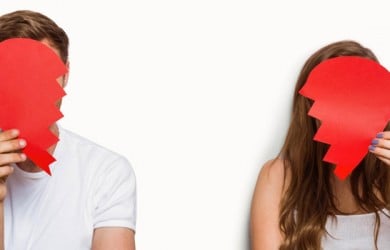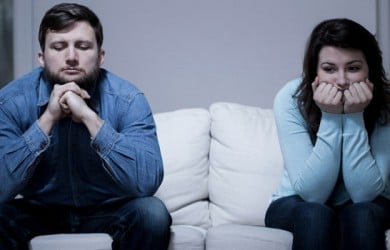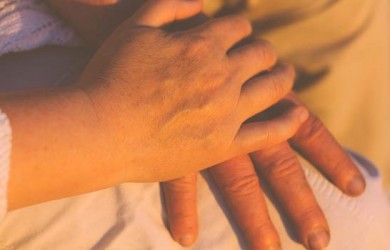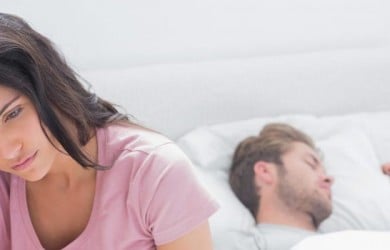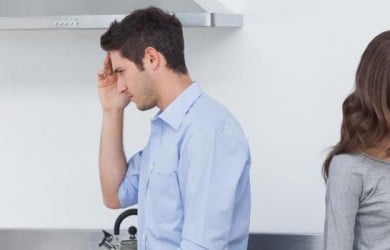 Popular Topics On Marriage Help