What Is a Throuple? Explaining the Three-way Relationship
There are various forms of relationships, and everyone is free to opt for what suits them.
One of the primary benefits of a relationship is companionship, and this is what everyone craves. Hence, you can reap this benefit irrespective of the type of relationship you choose.
In a relationship, you must be committed to ensuring it works out between you and your partner(s). Also, you should expect conflicts because resolving them helps the relationship get better and build intimacy with understanding.
For people who ask 'what is a throuple,' you will be learning more in this guide.
Related Reading: 

25 Types of Relationships That You Might Encounter
What is a throuple?
Have you seen a three way relationship where three individuals are in a loving and romantic relationship?
For people who ask what is a throuple, this is the exact picture of what a throuple looks like. The idea of a throuple relationship is a balanced, committed, and consensual relationship with three partners involved.
A consensual agreement binds the individuals within a throuple, and they can decide to have an open or closed relationship within the throuple.
An open relationship within the throuple means any of the three partners can be romantically linked with people outside the throuple.
On the other hand, a closed relationship within the throuple does not permit any of the three partners to have sex with other people outside the throuple.
Related Reading: 

What is an Open Relationship? Is It the Right Thing for You?
Throuple vs. Open relationship
Let us first understand what exactly is an open relationship.
Normally, an open relationship occurs between two people who have concertedly agreed to open their relationship to other people, usually just for sex, and not for romance or love.
If three people have sex at once, we term it as a threesome. A threesome is distinctly sexual in nature.
Now, a throuple is a consensual relationship between three people. The sexual relationship is between the three people involved in a throuple.
Moreover, a throuple is not just about sex. There are feelings and romance involved. You will understand more about what a throuple is as you read the sections ahead.
Related Reading: 

Rules One Must Adhere to When in an Open Relationship
Understanding the meaning of unicorn in a relationship
Now that you know what a throuple is let us understand the meaning of unicorn in a relationship.
In a relationship, a unicorn is an individual who is ready to belong to an existing relationship. This individual is ready to become the third romantic partner who will have all forms of romantic connection with other members of the unicorn relationship.
In a unicorn polyamory relationship, the third individual has to be comfortable with the fact that rules were existing in the relationship before they joined. This is a delicate situation that not everyone finds comfortable with.
Also, when a unicorn joins, and three-person relationships are formed, things will not be as smooth as expected. The first two partners might find it challenging to adjust to the reality that there is a third person who needs equal attention and love.
However, it doesn't mean they should give up on the relationship. All that is needed is understanding, commitment, and love for everyone to adjust to the new reality.
Also Read: 

What Type Of Relationship Do You Have Quiz
3 Reasons to consider throuple
Are you looking for reasons to consider a throuple relationship?
Knowing what a throuple relationship is is not sufficient to decide if you would like to opt for one.
It is important to mention that a throuple relationship has some benefits.
Read on to understand the same.
1. It helps you handle jealousy issues
In a throuple relationship, you might get jealous at times because it is challenging for three people to receive an equal amount of love and care.
You will be forced to keep your insecurities in check and maturely communicate your feelings, however.
Even though you get jealous, you would learn to deal with it effectively over a period of time.
Related Reading: 

How to Deal with Jealousy in Relationships
2. You become a better communicator
For a throuple to thrive, everyone needs to learn good communication skills. It is vital to be honest, direct, and clear with one another.
You will realize you are not the only one in the relationship, so communicating effectively is key.
3. The chances of getting your needs met are high
Since you have two partners instead of one, you have a higher chance of getting your needs met.
Each partner possesses strengths and weaknesses, and you can leverage this knowledge to get your needs met.
During trying times, you will have the support and care of two persons instead of one.
Related Reading: 

How to Communicate Your Needs in a Relationship?
When should you consider a throuple relationship?
One of the challenges people have when finding a three-way partner is knowing the right time to begin a throuple.
The truth is, there is no right time to consider a throuple relationship.
However, there are some factors that tell you it's time to enter a three-way relationship.
You are getting bored in your current relationship
If you are not feeling the vibes in your current relationship, it could be time to opt for a throuple.
Transitioning from a two-person relationship to a relationship with three people comes with a different challenge that people look forward to.
Related Reading: 

How Do You Spice Up a Boring Relationship Effortlessly
You want to know more and experience what it feels like
As humans, we are naturally adventurous. If you have heard about the throuple concept, you must have thought of trying it out.
There are two primary ways to experience what a throuple feels like.
First, if you are in a relationship, you can discuss with your partner to organically search for a third partner who is open to polyamory.
Also, if you are single, you can join an already-existing relationship if they are actively looking for a unicorn.
A throuple relationship can function as fine as a two-person relationship.
When you are tempted to cheat
If you want to avoid cheating, it could be the right to enter a throuple.
When you are in a relationship with two individuals, the chances of cheating are reduced because you have two people you are emotionally connected with.
Related Reading: 

Why Do People Cheat in Relationships?
7 Advantages of being in a throuple relationship
Most of the advantages in a throuple relationship are similar to that of a two-person relationship.
For a throuple relationship to last, each party must be willing to first compromise on all fronts and understand each other properly.
1. More support during hard times
In a monogamous relationship, you receive support from one person. However, in a throuple marriage or relationship, the support and care doubles.
You will effortlessly get back on your feet because you have a solid support system.
2. You learn more
A throuple increases your chances of knowing and learning more. This is because you are learning from two people and not one.
If there is something you are new to, you can learn from either or both of your partners.
3. Your network expands
Being the third in a polyamorous relationship means your network will increase.
The friends and acquaintances of your partners automatically get added to your network. This means you have a wider reach of various opportunities.
4. An additional parenting hand
If you are in a throuple and you are raising a child or children, it gets easier.
The reason is, there are three people in the relationship, so at least one person will always be available to cater to the child.
More so, it is great for the child's mental health because having three parents that care about him is a surreal experience.
5. You learn to work on jealousy problems
Jealousy is a toxic feeling that ruins a relationship. In a two-person relationship, it might be hard for jealous individuals to see themselves in that light.
In a throuple, you will be motivated to confront your jealousy problems and deal with them. If you are feeling uneasy about an issue and you become jealous, you can only deal with it by communicating effectively.
When you air your views to your partners, it would be easier to put heads together and figure a way out.
6. Increased emotional satisfaction
Sometimes, one partner might not be enough to get optimum emotional satisfaction, and this is why some people hastily change partners.
In a throuple, you have an increased chance of deriving great emotional satisfaction.
7. Sexual diversity
Sometimes, people love a throuple relationship because it allows you to explore different sex options. With one partner, it might be difficult to try various things in sex.
However, a throuple allows everyone to bring their cards to the table to figure out what is best for everyone sexually.
If it is an open throuple relationship, you can learn new things about sex and introduce to your partners to try out.
Related Reading: 

Polyamorous Relationship Rules
3 Disadvantages of being in a throuple relationship
Throuple relationships are not suitable for everyone.
Some people might feel uncomfortable, cheated, or stuck when they make a transition from a two-person relationship to a throuple relationship.
Here are listed a few disadvantages that you must consider before you make a decision about getting into a throuple relationship.
1. Unpreparedness for a complete shift
A couple looking for a third person needs to be ready for a big shift when the third person joins.
The unicorn in the relationship might find it difficult to adjust because they are not used to the atmosphere.
On the other hand, the original couple would take time to adjust because there is a third person in the picture.
2. Communication issues
When a throuple begins, there is a communication drag. It takes maturity and understanding for everyone to stay on the same track.
In a throuple, each person needs to communicate effectively with one another to prevent problems.
Related Reading: 

Steps to Effective Communication in Relationships
3. Uneven show of attention and love
Even though it is possible for everyone in a throuple to receive an equal show of love and attention, it takes much work.
Any of the partners in the throuple might feel they are left out in the relationship. Unknown to them, it might be a non-deliberate act.
Related Reading: 

Complicated Relationship Types That You Should Always Avoid
How should you bring it up with your current partner?
If you are in a two-person relationship, one hard nut to crack is bringing up the throuple idea with your partner.
Before you inform your partner of your interest, you need to ask yourself some questions.
Here are listed a few important questions to ask yourself.
Why do I want a throuple?
You need to have a definite answer to this question to strengthen your claims when discussing with your partner.
Your reasons must be logical and should not be from a selfish standpoint.
Why can't I consider a polyamorous relationship?
What makes a throuple different is, all the partners have a duty of commitment and love to only one another.
If any of them defaults by sleeping with people outside the throuple, it is cheating.
Hence, ask yourself why you and your partner cannot consider another type of polyamorous relationship where you have romantic partners outside the relationship.
Related Reading: 

Polyamorous Relationship Characteristics and Types
Why don't I want an open relationship?
Some people prefer an open relationship to a throuple, and you can ask yourself why you didn't consider that option?
For an open relationship, you can have a sexual relationship with someone outside your relationship, and your partner will be aware.
Am I ready for my relationship to undergo a complete shift?
The transition from a two-person relationship to a throuple is not easy.
It could take an emotional and mental toll on you and your partner, and you have to be sure if you are ready for it.
Once you have the answers to these questions, now is the time to propose this idea to your partner.
Here are a few tips to help you go about it.
Always start with an 'I statement'
It is you who wants to get into a throuple relationship, so take ownership of the idea.
Related Reading: 

Using "I" Statements in Relationships
Explain how the idea struck you and why do you favor it
Maybe you have read about it in a book or watched a movie and are convinced that it would benefit you and your partner. So, explain the same to your partner.
Do not impose on your partner
As of now, the two of you are in a relationship. So, your partner has equal rights to make any decision regarding the relationship.
While discussing this idea, ask them about their opinion and do not thrust your idea upon them.
It isn't necessary that your partner would agree to your whims and fancies. They can blatantly say a big no!
You need to be prepared to hear a no from them. It then depends upon you to decide if your partner is more important or the idea of getting into a throuple relationship.
Related Reading: 

Casual Relationships: Types, Benefits and Risks 
Boundaries to consider in a throuple relationship
In order to have a successful three-way relationship, it is important to discuss boundaries regarding financing, sex, relationship, and family.
If you begin a throuple and everyone agrees to either have or adopt children, how many children would be added to the family?
Also, you need to discuss how the children rearing roles will be shared.
Also Try: 

Are You Ready To Have Children Quiz
The issue of finance is sometimes responsible for relationship or marriage issues. In a throuple, it could be quite complicated because there are more people involved.
You need to discuss with your partners how to share the finances.
There would be general expenses and individual ones. It is necessary for each person to know what part of the finances they are handling.
Related Reading: 

Money and Marriage – How to Split Finances
The truth is, it is more complicated when more people are living together. Everyone has to come to the drawing board and figure out a way to live in peace and harmony.
House chores should be allotted for everyone to have an important role to play.
Deciding on whether the throuple would be closed or open is a sensitive topic for everyone in the relationship.
If everyone decides to opt for a closed throuple, no one is allowed to have a romantic partner outside the relationship.
In comparison, an open throuple means everyone is free to have a romantic partner outside the relationship.
Related Reading: 

Do Open Relationships Work?
Conclusion
The question "what is a throuple?" is common among people who don't know what it entails.
Just like any other relationship, a throuple needs the basic ingredients to succeed.
One of the basic throuple advice is each partner must be willing to display attributes like selflessness, loyalty, commitment, and intentionality.
There will be challenges in a throuple relationship but provided each partner is committed to sticking around, they can be resolved.
Also Watch:

Share this article on
Want to have a happier, healthier marriage?
If you feel disconnected or frustrated about the state of your marriage but want to avoid separation and/or divorce, the marriage.com course meant for married couples is an excellent resource to help you overcome the most challenging aspects of being married.
Learn More On This Topic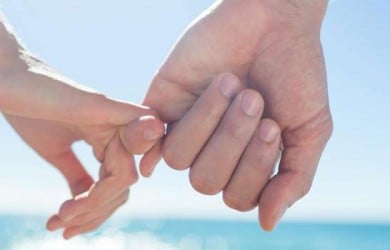 You May Also Like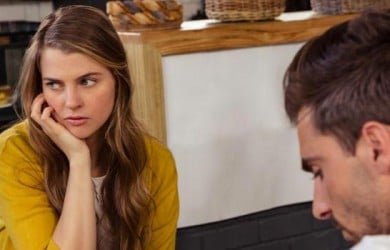 Popular Topics On Married Life